How is it September already? Our kids started school in early August so I feel like we have already been back in the swing of things for awhile, but my goodness September got here quick! I'm not ready to jump into anything fall related, so just putting that out there now :) I'll be focusing on a lot more room renovations for the next few months because we still have A LOT on the list. I have a hard time focusing on holidays when the house isn't even close to where I want it. Speaking of, I made a lot of progress over the past few months. Let's take a look at some of the recent projects and plans.
Recent Home Projects
After working on our backyard for about year, I'm finally giving you a full tour of our outdoor space! The hardscape was already done when we moved in, but I spent a lot of time furnishing it, adding greenery and updated our outdoor dining area and upstairs balcony.
I also completed this charming space in-between our boys' bedrooms. It's a unique space that can really be used for a lot of things. Right now, we primarily use it as our arts and crafts area, LEGO building and puzzles. Maybe one day it will be my office space. Who knows! Click to see the before photos and get all the info.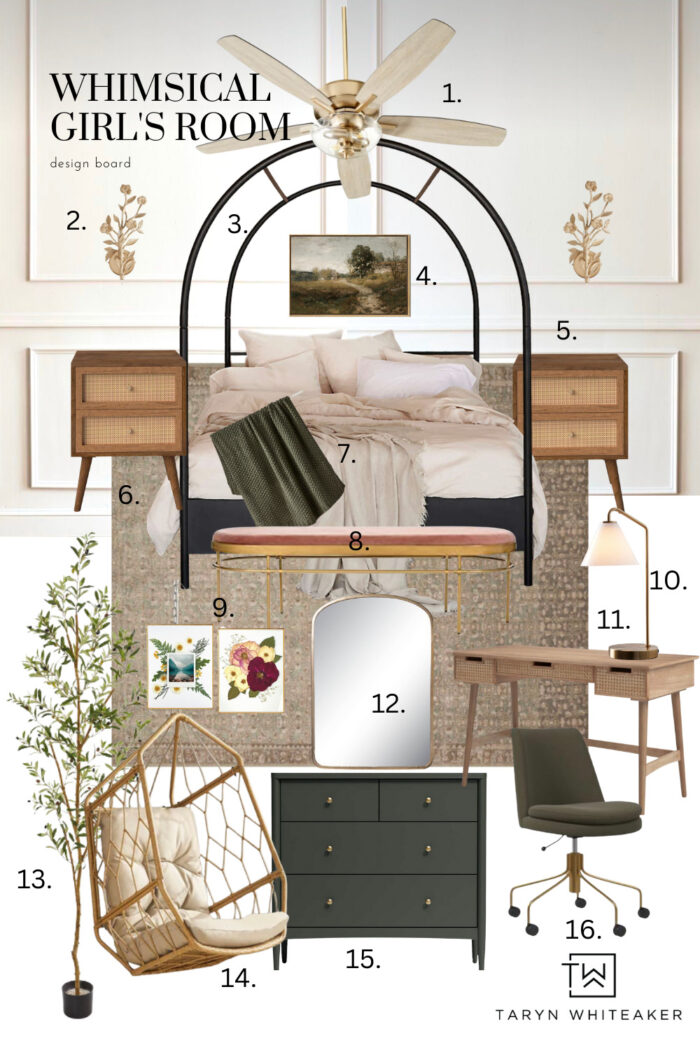 I kicked off my next big room renovation! I've begun the process of renovating my daughter's bedroom. I shared all the design plans for her Anthro inspired bedroom, and gave an update on the current progress. I'm sharing all the live updates on IG Stories, so follow along on there for the latest updates!
If you are looking for the best artificial plants for your home, I rounded up my all time favorite faux trees and plants! You can also see how I style them throughout our home.
Your Favorites From August!
Here's a look at YOUR favorite things I shared this month From home decor, furniture, fashion finds and accessories.