After working on our exterior spaces for most of our first year in this house, it's time to spend the next year working on the interior! I just finished up our first big interior project with our homework nook and now it's time for our first bedroom renovation. After a year, it's finally time to help the kids feel more at home and decorate their bedrooms to feel more like THEM. First up, a cozy neutral and green teen bedroom.
The goal for this bedroom is to be full of soft neutrals, layering lots of textures, with brass accents, subtle floral patterns and pops of olive green.
The best part of this bedroom makeover is that my daughter and I designed it TOGETHER. She is becoming quite the little designer and had a very specific idea for her bedroom. She showed me pictures and described every detail from wanting an all cream bedroom, very soft and neutral, a big fluffy comforter, greenery, and a touch of boho. I just found the pieces that fit her vision.
I am so excited to do this room for her! It's going to look incredible and so cozy.
Cozy Neutral and Green Teen Bedroom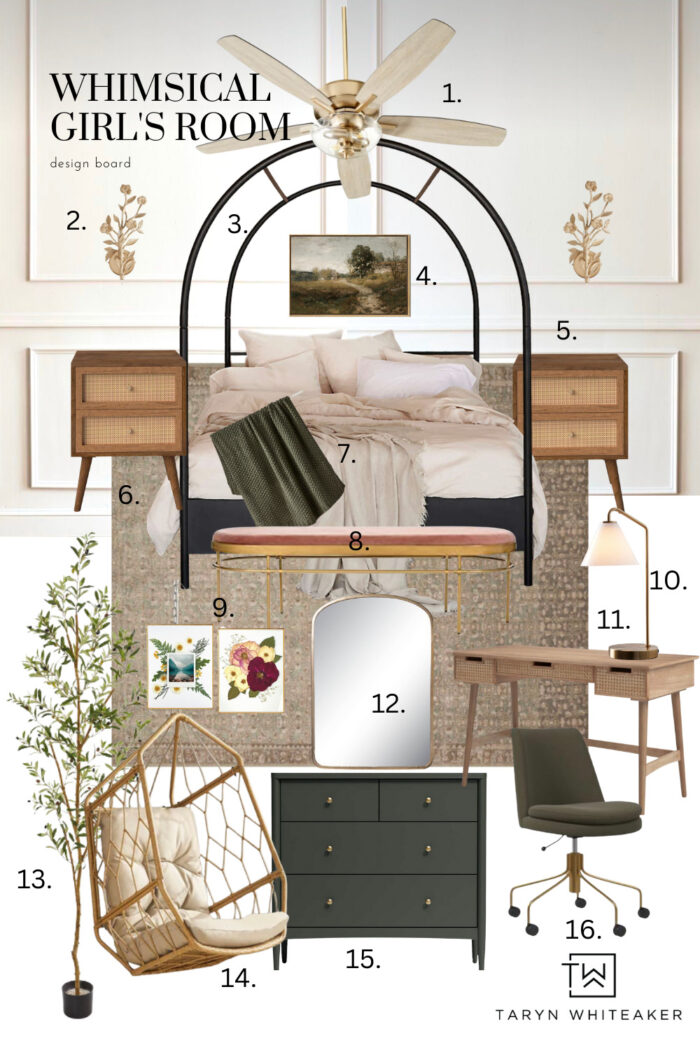 I've been slowly gathering pieces over the last few months and everything is coming together beautifully. I just have a few DIY projects to do in here and it's going to all come together.