I'm trying to be better about sharing progress updates on here! I think I move something around in our house every single day and rooms slowly start to evolve without me even realizing it and before you know it I haven't shared anything here with you. I wanted to share a few family room updates and progress to our downstairs.
Cozy Family Room Updates and Progress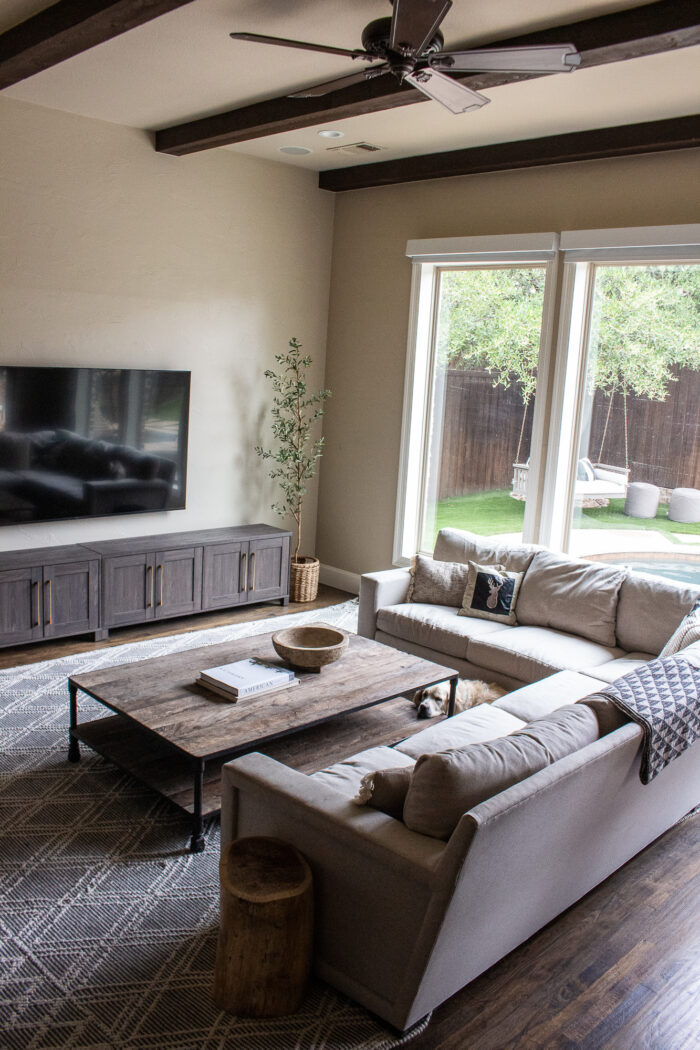 The day we moved in, we put together our family room using the sofa we purchased from the previous owners and pieces we had brought with us in the move. It was a hodge podge of neutral pieces that worked for the time being.
Over the past year, I have been keeping an eye out on Facebook marketplace and I've had some major scores for this room! We don't plan on doing a big renovation in here for awhile down the road, so until then I am trying to make it feel a little more put together and cozy with some budget friendly finds.
We still have the large woven rug from our previous family room. The large size is so perfect. And the second hand couch is working great for now.
I've since added this amazing Restoration Hardware coffee table! I got it for just $200 and it is HUGE! It is so perfect for how large this room is and no matter where you sit on the couch, it's within arms reach.
I also scored these TWO media consoles on Facebook Marketplace for $500. I now realize that they are on sale for not too much more than that, but they were already put together. I kinda wish I would have negotiated even more on them. But they are still a good find, and two of them together is a perfect fit for this large wall.
I styled the space with some neutral decor I had on hand and added this awesome American Cowboy coffee table book that I just LOVE. I've seen it in a lot of boutiques and Amazon has by far the best price.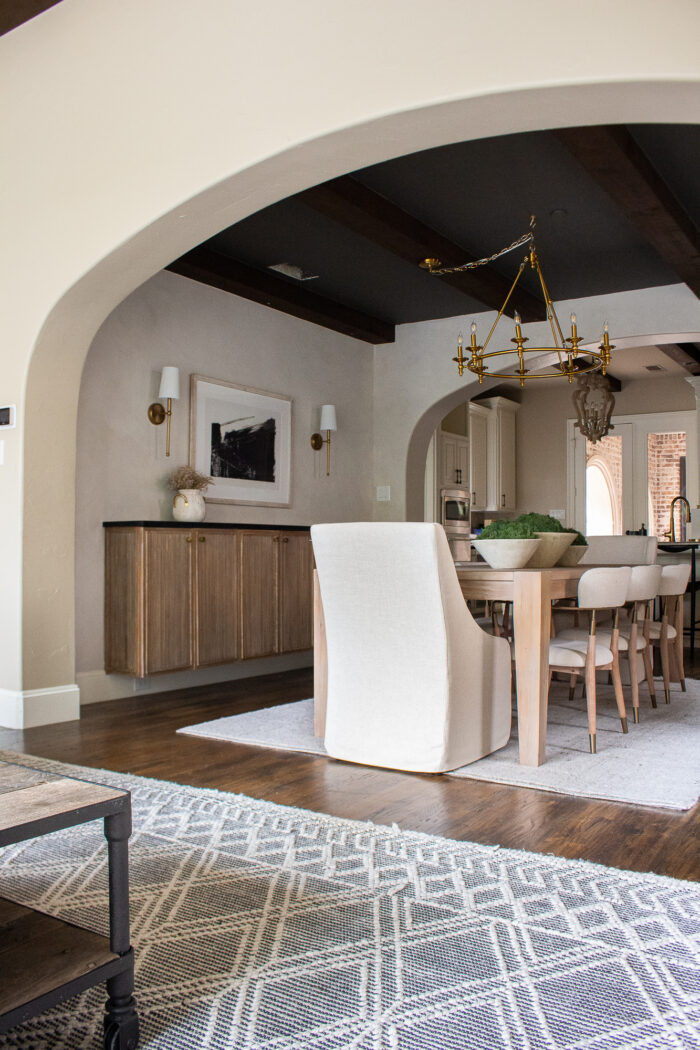 Our family room flows right into the dining room and then the kitchen. While it is more of an open concept floor plan, I do love how the arches on either side make it feel like it's own space.
The dining area I worked on all spring, you can see the dining room reveal here and learn more about the furniture and pieces.
I still love how everything turned out!
I have lots of plans for the family room, some that will happen in the near future and others that are still a ways off. Stay tuned…