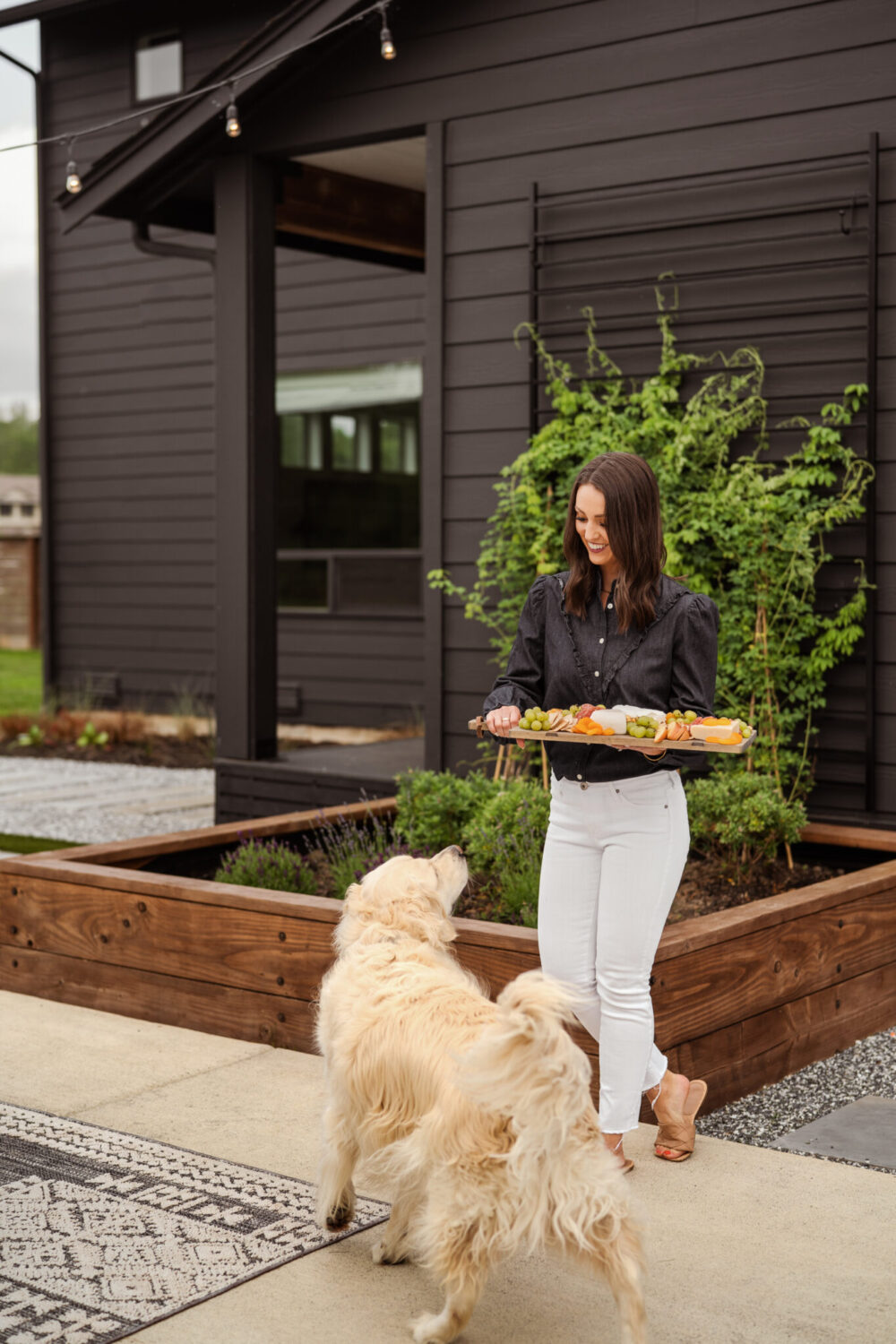 Hi! I'm Taryn! The voice behind Taryn Whiteaker Designs. I launched this brand over 11 years ago when I became a stay-at-home mom. What started as a small craft and mom blog eventually grew into a full time design and DIY site. My goal has always been to inspire others (especially women!) with design ideas, DIY tutorials, entertaining ideas and give you the tools you need to complete them yourself!
We are currently transforming our very traditional Texas home into a modern European retreat! You can follow along on the blog and on Instagram for the latest on every part of the renovation.
Family Life
Taryn grew up and lived in the greater Seattle area with her husband, three little kids and golden retriever for over 30 years and recently moved to the Dallas metroplex. (Read more about the move) When she isn't using power tools and designing new spaces, she enjoys exploring the outdoors with her family, traveling, snuggles with her English Cream Golden Retriever and baking gluten free treats!
Taryn On TV
Through her design blog, Taryn has made a name for herself in the industry and has partnered with several well-known brands including Michaels Stores, JOANN, Better Homes & Garden, World Market, Floor & Decor, Overstock, Home Depot, Hayneedle and more. She has appeared on The Kelly Clarkson Show, The Rachael Ray Show, King 5 NewDay Northwest and her work has been published in Better Homes & Gardens, Country Sampler, Woman's World, All You, Family Circle and appeared on Country Living, People.com, Elle Decor, InStyle and more.