Let's talk about carpet. I have found that you either love it or hate it. I'm somewhere in between. This has been a big discussion in our own home over the past 8 years! When we moved in, our house was almost entirely carpet, and a very cheap builder's grade carpet. I'm pretty sure it looked terrible about a year after we moved in. But with 3 kids and a dog, switching it out wasn't a big priority. Fast forward. Over the years we have actually removed a lot of carpet and replaced it with hardwoods (see our bedroom, the bonus room and living room). But we have finally reached the point where it was necessary to update the remaining carpet on the stairs, hallway and kids' rooms.
I did a lot of research before deciding on which carpet to go with. And also asked YOU for input. Today, I'm giving a full review of what we chose, cost, our experience and everything else.
Reviewing Our New Patterned Carpet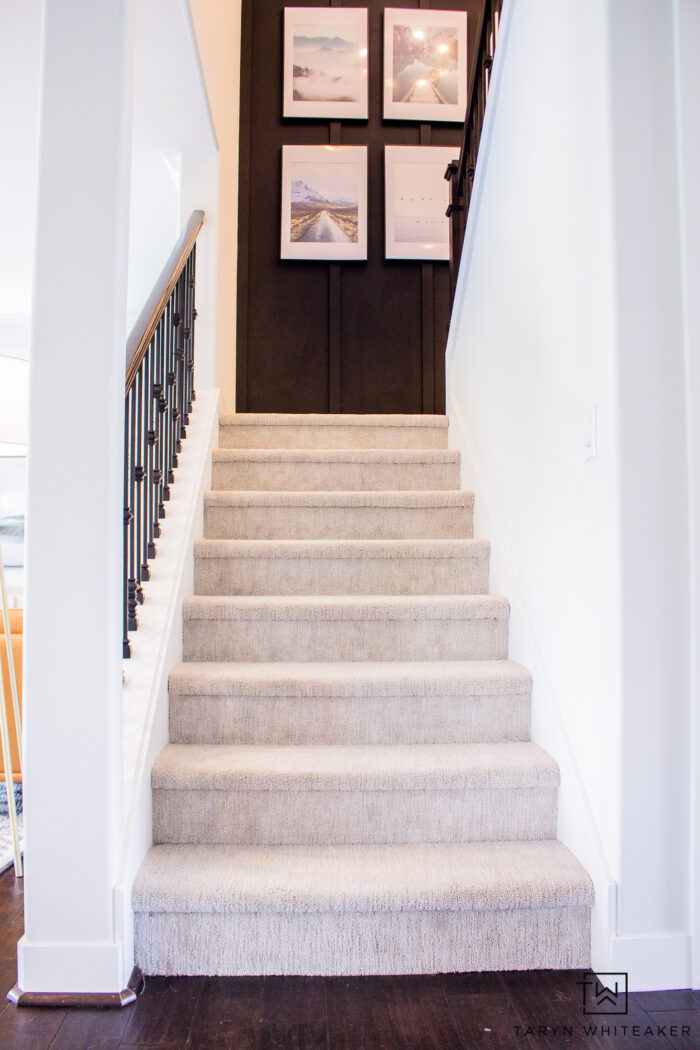 I knew I wanted a neutral patterned carpet design. I visited MANY different local stores collecting ideas and pricing. I didn't want to go with a super high-end carpet; I also didn't want a cheap builder's grade again either. I found something right in the middle that ended up being pretty reasonable and amazing for the price.
Traffic Master Inner Peace Carpet
I decided to go with the Traffic Master Carpet from Home Depot in the pattern called Inner Peace. It's a great mix of pile carpet and loop carpet that creates a beautiful linear design. The color featured in our home is Porcelain, but this actually wasn't the color I ordered. EEEK. More on that.
When asking you all for recommendations on carpet, everyone said to splurge on the carpet PAD because that makes the biggest difference. You all are 100% spot on. I chose the Tempur pedic and it is AMAZING. The carpet was very reasonable at $2.44 a sq ft. and the pad makes it feel so luxe and comfy. I feel like this carpet probably looks and feels exactly like the $4-5 sq ft carpet I looked at for half the price, and largely due to the pad we used.
Ok about the color. This is a much longer story. In short. I had ordered Powder Grey and was extremely upset when I saw that they were installing the wrong color. Home Depot gave me the option of living with sub floor and our house being completely torn apart for 6 weeks while the new carpet comes in or refund us $500 and keep the wrong color carpet. Considering how much we spent on this carpet, I wasn't very happy with their 'solution'. I am thankful we had amazing carpet installers who did were amazing to work with and finished installing the carpet for us. After seeing it fully installed, I ended up liking the Porcelain in our home. It was still neutral and blended well with out home and it wasn't worth the hassle changing it. However, the entire experience dealing with Home Depot was honestly pretty horrible. I never want to guide you in the wrong direction. I really love the carpet and would definitely recommend it, but the HD customer service was not a great experience, full of lots of tears and frustration and honestly disappointment.
We were however able to figure out where the miscommunication occurred!
Carpeted Hallway
I'm not one to talk negatively about a brand, but I also never want to say "oh it was the BEST experience", when it wasn't. Ok let's move onto pics of the final carpet.
Here is what the hallway looks like. It gives our upstairs such a fresh and clean look. I just want to emphasize CLEAN! Our carpet was so destroyed that this makes our house feel brand new.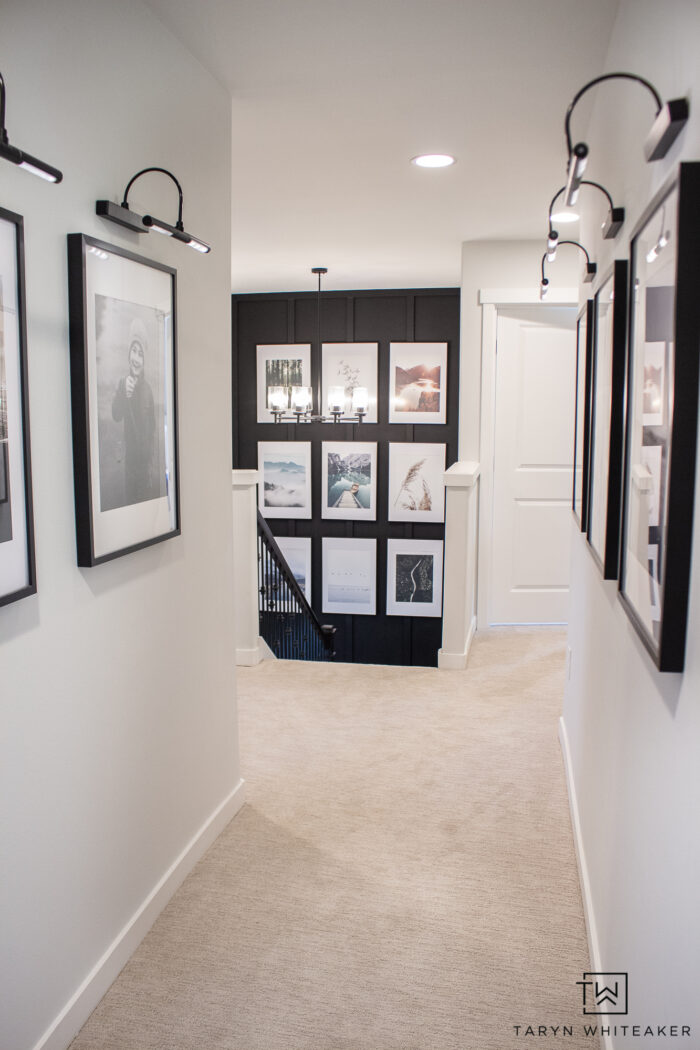 See more on our hallway design and large staircase gallery wall.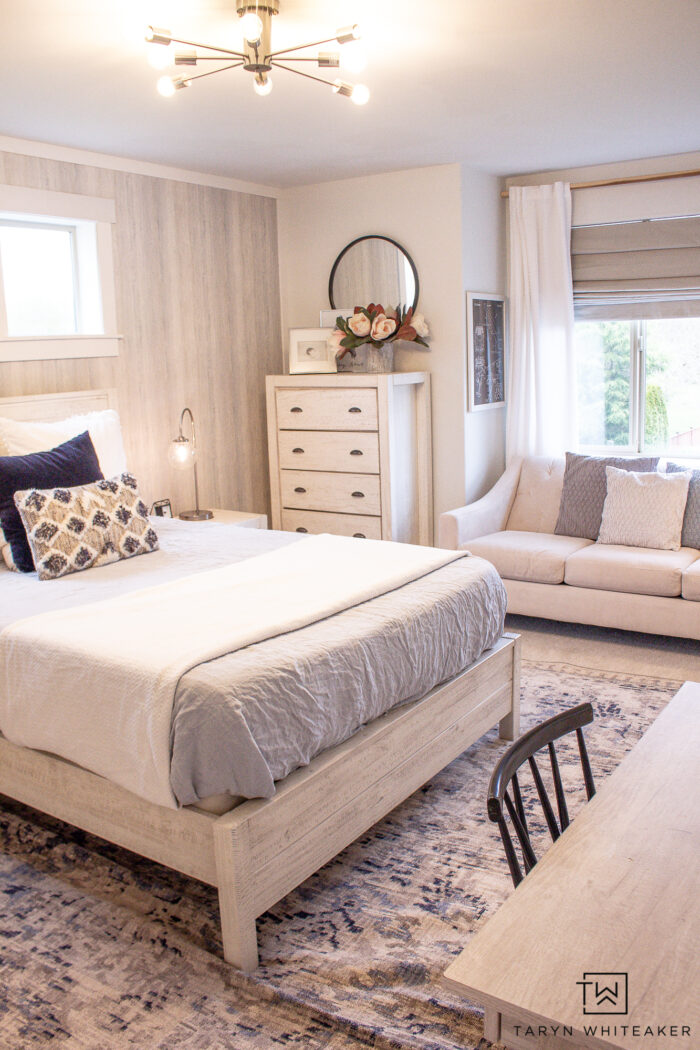 Off our hallway are the three kids rooms which we carpeted. I am a fan of rugs, so you can't see the full design as well, but I'm going to show them to you anyway :)
I have always put rugs over my carpet, I think they help anchor down the design of the room and provide warmth. However, I cannot get any of our rugs to lay flat after installing this carpet, It seems to be the case in every room. It keeps bunching up.
SHOP HER ROOM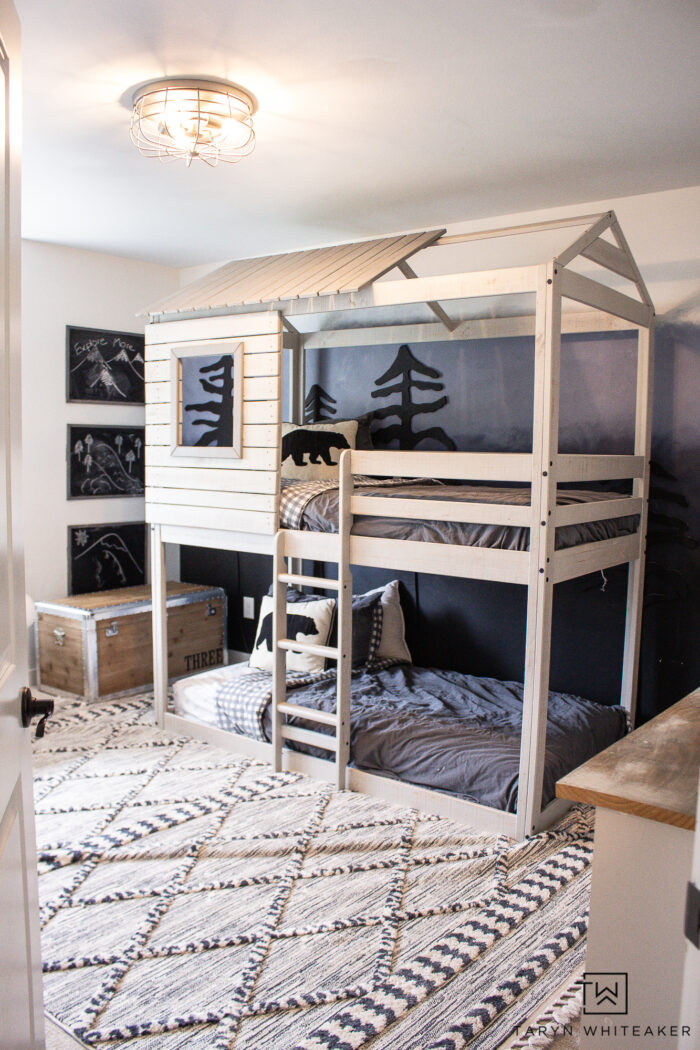 This is my son's forest room. I still love the modern cabin vibe in here. It's one of my favorite rooms I've ever done.
Shop This Room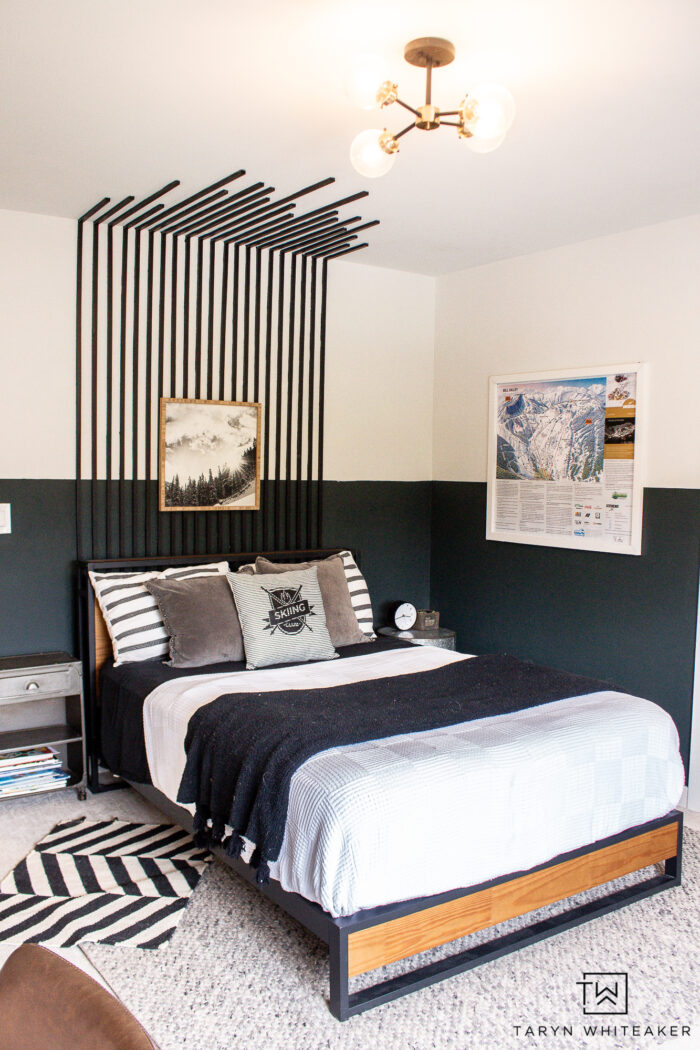 And here is my middle son's skiing themed bedroom.
Shop This Space
In short, would I get this carpet again? Yes, I really do love it, even with the hassle. It is really beautiful in person and incredibly comfortable.