So this isn't one of those crazy before and after reveals that I did in a month, like our kitchen makeover or the recent staircase, this post is a little different. I've shown our black and white master bedroom many times over the past 5 years with small changes here and there but today I feel like it is finally DONE. Our master bedroom has been one slow, slow design project over the past few years. The project I work on in-between projects, trying to get it just right. Well, I feel like we are finally there!
Black and White Master Bedroom Reveal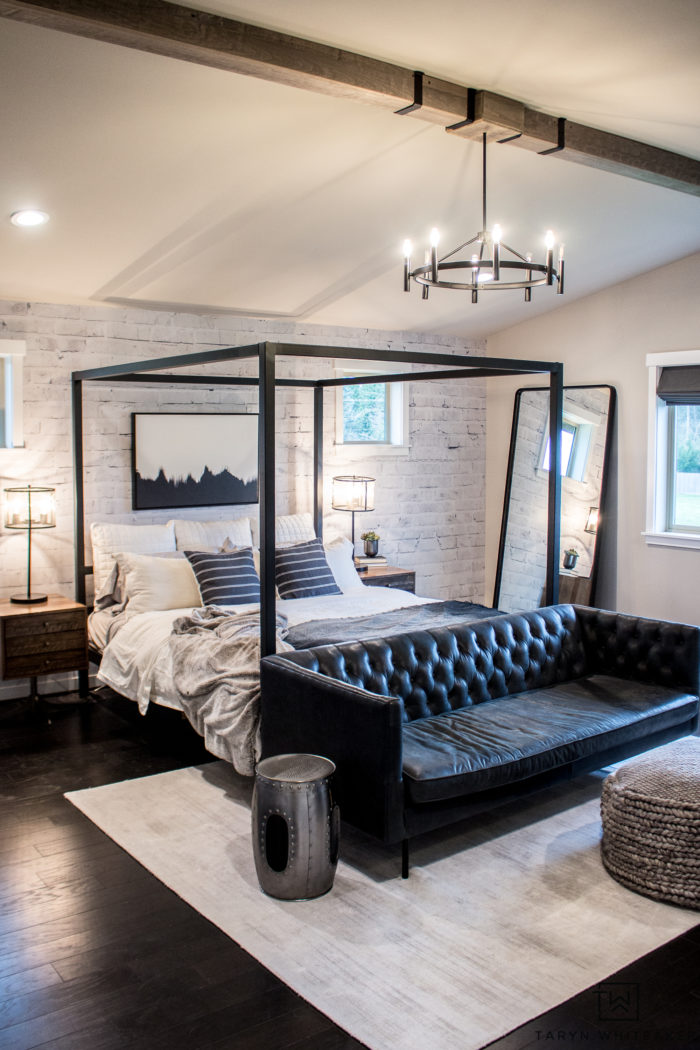 When we moved into this house we literally had NOTHING for our bedroom. All of our old furniture went to the guest bedroom , which is now our youngest's cabin bunk room, so we really started completely from scratch.
When I started the design process many years ago, I knew I wanted luxe space for us to retreat to, but I also wanted it to feel cozy. You can view my original design board here. It took me awhile, but I finally got there!
Master Bedroom Before
If you need a little inspiration, I want to show you what we started with before. We had the space and the big vaulted ceilings. But the rest of the room was as plain as it could be. But hey, we all have to start somewhere!
Rustic Modern Bedroom Design
I think the one thing that has really changed for me over the past 5 years is that I have really honed in on my personal style, which has made designing and decorating our home a lot easier and a lot faster. When I started this bedroom I had an idea of what my style was, but I was still working on it.
I would describe my style as very rustic modern. I like black and white clean lines, minimalistic decor but also a few rustic or natural touches and tons of texture.
Large Floor Length Mirror
One of the final pieces I was waiting for in this space was this large floor length mirror. I tend to use more oversized statement pieces in my designs and I searched high and low for the perfect mirror in here and finally found this black large floor length mirror.
I wanted a tall mirror to take advantage of the tall ceilings and also allow a lot of light in. It was the missing piece!
Custom Built-Ins With Fireplace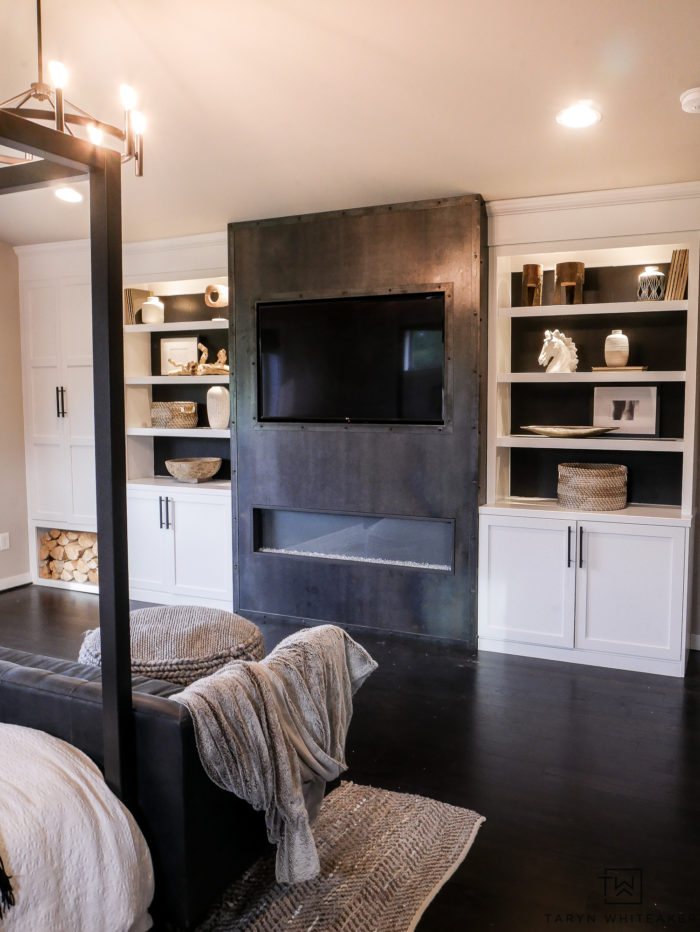 Moving around the room to our custom built-ins and fireplace! This wall was completely empty before and I waited over three years to have these built-ins put in! Sometimes the big projects take time and saving up for and they are always worth it!
You can read more about our built-ins here and about why I chose to change the background to black here.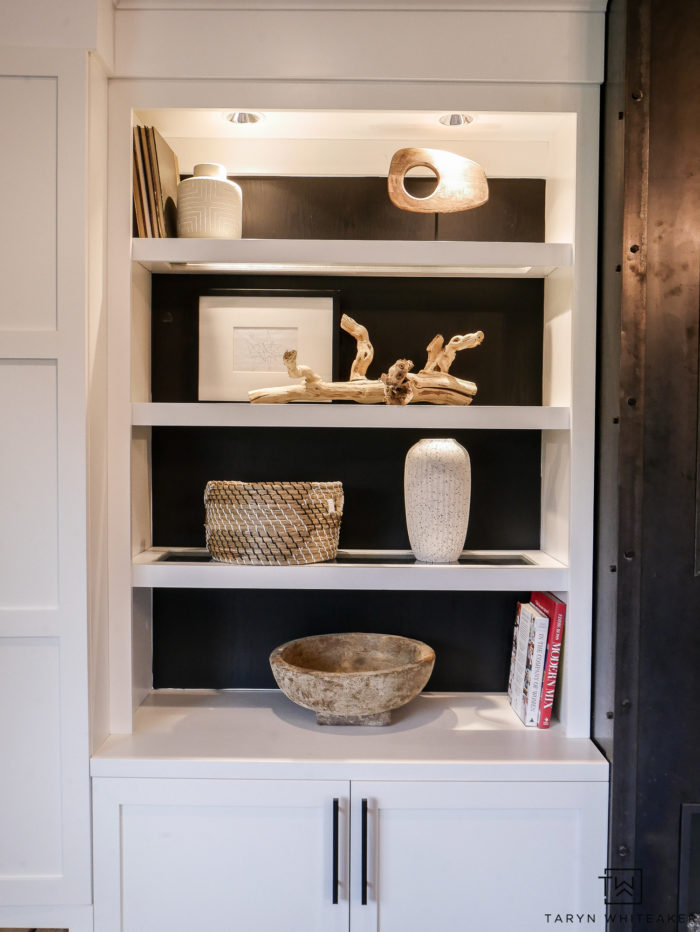 Shop This Room
Here are accessories and items you can find online!