I'm checking things off the list over here! One of the small items on my project list for this year was to make a few small updates to my son's mountain inspired bedroom. This whole room was his idea, he originally wanted a skiing inspired bedroom and chose the green accent color and a lot of other things in the room. After the final reveal I wasn't 100% confident with how things turned out. I've spent the past few weeks making a some subtle tweaks in here that really made a huge difference. So let's tour this black and white skiing bedroom decor.
Black and White Skiing Bedroom Decor
I decided what I needed to do in this space is go back to the basics, black and white. That's where my heart lies when it comes to decor and I think that what was missing. I think I tried to put a few too many tones in here and the balance wasn't working.
I started with painting the wood slat wall black! That allowed it to pop against the wall colors and also made the space feel instantly more modern. It was honestly more work to paint it than it was putting it up in the first place, but it was worth it!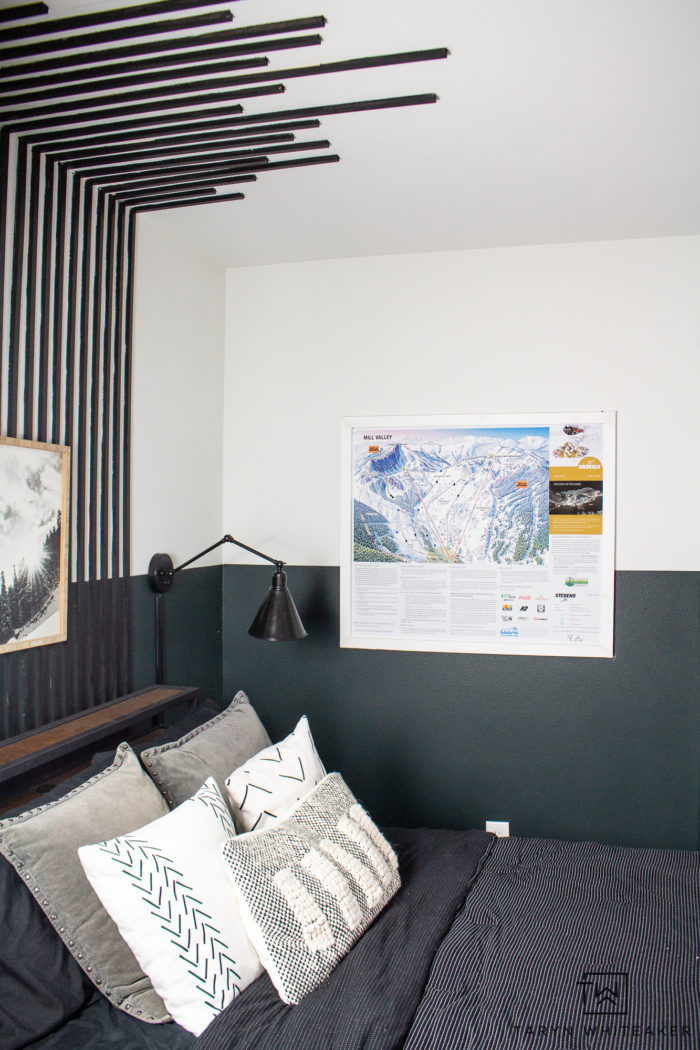 I also updated the bedding with more neutral tones. I tried adding some vintage pillow styles in here to bring in a pop of traditional cabin feel, but these grey textured tones feel much better!
On the wall I kept the awesome Ski Map to our local mountain we ski at as often as we can. I found this Stevens Pass Ski Trail Map on Etsy and it was so perfect for this space.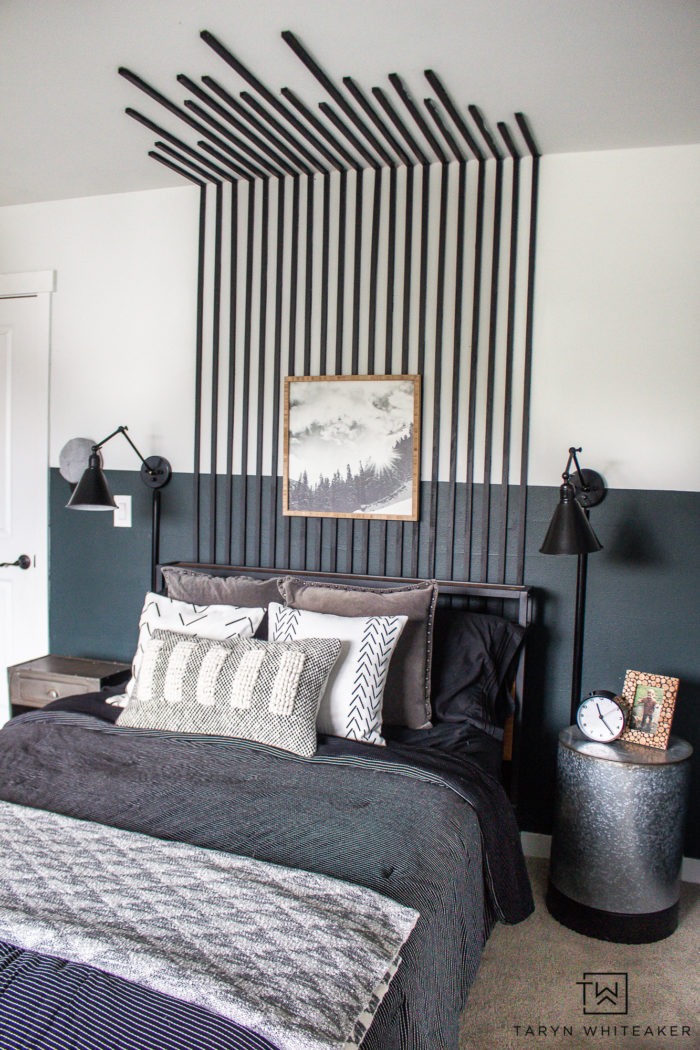 The other tweak I made in here was moving this mountain print to above the bed and painting the scones all black. I also added these black cord covers which really polish it off.
Bedroom Reading Nook
This little corner needing some 'undecorating'. I think it got a little too cluttered in my original post on this room. There were also a few things that needed tweaking, the shelves were too close together so I moved the bottom one down a few inches and also restyled them. I removed the large wall clock and put up this more modern hanging light.
I found these amazing winter patent prints from The Navage Patch! I thought they were so cute and the perfect addition to his room.
Layered Window Treatment
The last big change in here is the new layered window treatments! When I took the older blinds down, we didn't have anything up here for months. I just installed our new blackout romans shades (more details on these coming this week!) in a great neutral color and then added these lux (for less) black velvet curtains to add some texture and really polish off the window wall.
Large Framed Mountain Print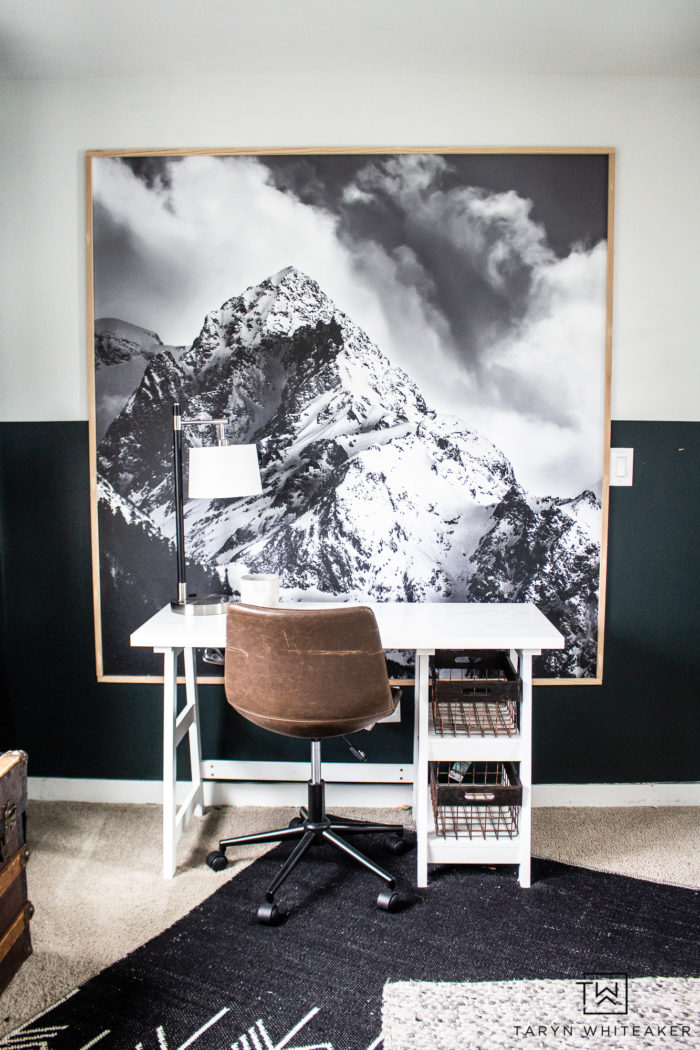 I kept his desk area exactly same because I still love it so much. You can see a video of me installing the large mountain mural wall . It was really easy and a great way to take up a large blank wall!
Shop This Post