Wow. What a year 2020 has been. I look back at my 2020 Goals List I did back in January and that feels like a lifetime ago! Despite these odd circumstances this year, I have actually tackled a lot of huge projects the first half of this year. And a lot more are coming!
Every year, I do a check-in in June to see where I'm at on my project list and what's next for the remainder of the year. We've got lots happening!
Let's see the big projects we've accomplished so far…
Halfway Through 2020 Project List!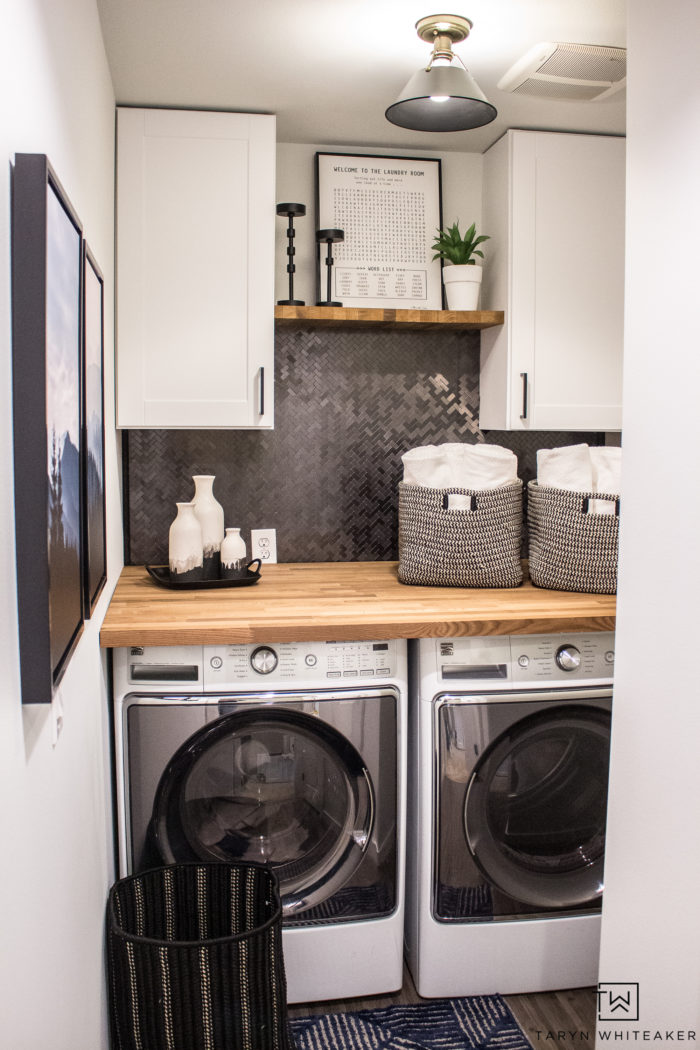 First up, our laundry room makeover! If I could change one thing about our house, having a larger laundry room would be at the top of the list! I'm always amazed how small our laundry room is compared to the other rooms in our home. This year I gave it a big makeover to make it feel more finished and polished.
One of the my big projects over the past few months as been to give our outdoor patio a facelift! I most recently reveal the newly painted ceiling out here and new light fixture.
And a few months ago, I refinished the entire deck with a brand new dark deck color that makes everything pop.
It was time to give our youngest's room a little bolder look in here so I took down the white washed wallpaper and painted an ombre forest wall with some DIY 3D trees! I love the new modern moody look in here!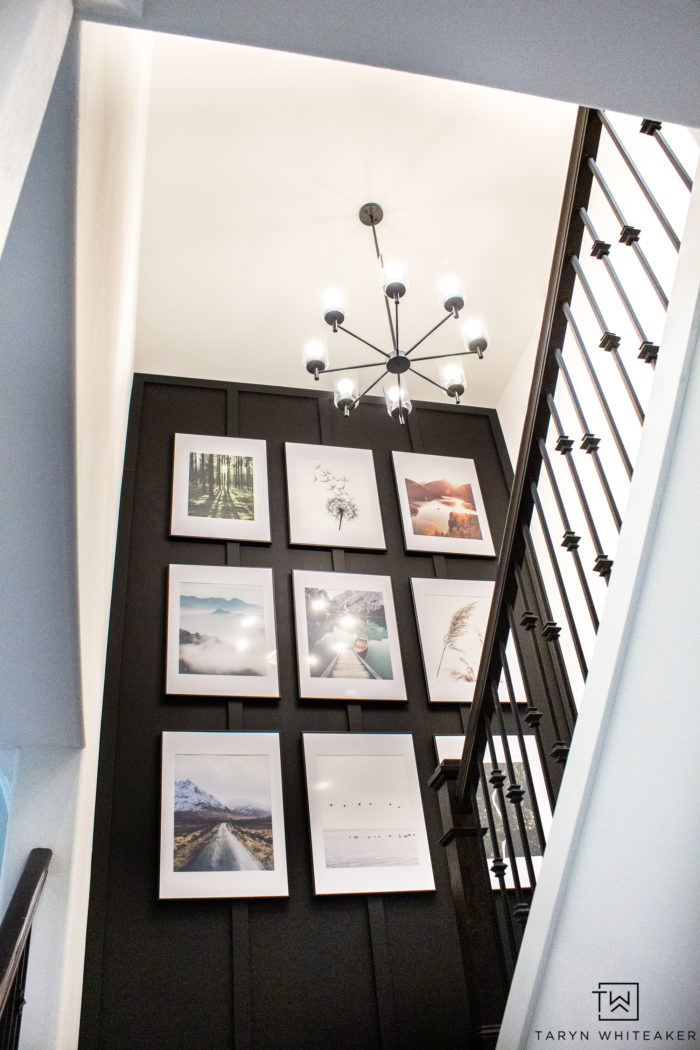 My Staircase Gallery Wall has turned out to be the most popular post on the blog of all time! I didn't realize how many people also struggle with this space in their home. I am so glad I did this spontaneous project because I love how it turned out and it completely transformed this space.
I revealed my daughter tween room last year but it didn't feel 100% right. I made a few inexpensive tweaks to make it feel a little more like her and it finally feels complete! Check out her blue tween girls room!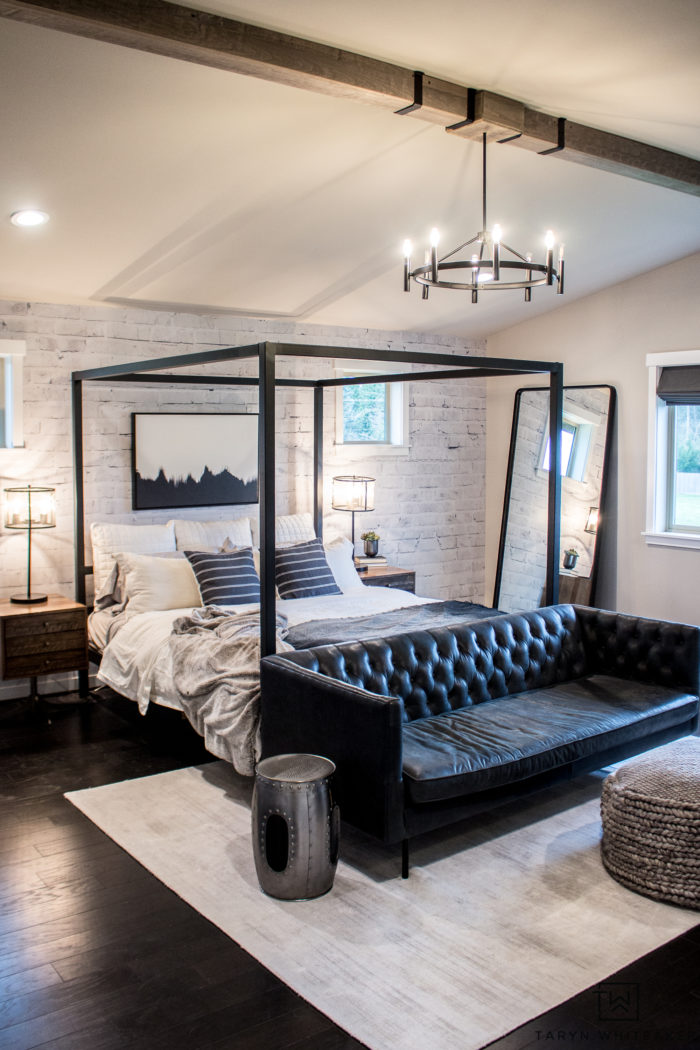 Lastly! After 6 years of living in this house, I finally finished our master bedroom! No plans on changing anything in here for a while (ok maybe in the bathroom) but I love the little retreat we created in here.
So What's Next?
Dream Backyard Project – I shared our new backyard plans with you and I'm in the process of getting bids on the project so we can start this summer!
Garage Makeover – At the start of quarantine we decided to turn our messy garage into an extension of our home but finishing it off with a home Crossfit gym and a workshop for me. See our garage plans here! I'll be sharing an update on it soon, we have come a long way in the past few months.
White Wash Fireplace! I put together an inspiration post for our fireplace a few months ago and I am almost ready to start this project. I thought I would have it done a long time ago! But it's on the super soon list.