The home projects continue! I mean that's nothing new. But who else keeps thinking, "Ok, so what else can I work on in this house that doesn't cost a lot of money and I can order everything online?" We don't have the luxury of going to multiple stores to get supplies so I've been doing a lot of painting, using what I have on hand, and ordering things online. One of the projects that's been on my list this year is to give our fireplace a little face lift.
Let me start off by saying that I love stone fireplaces and I'm not saying they are out of style. BUT. I feel like ours doesn't fully go with the style of our house anymore. It's very brown. A lot of brown. And it's because it's so dark it makes it hard to decorate. I've been itching for a fresh look, I don't have the budget for a total rip out so I want to share some of light stone fireplace inspiration. Here is what I'm thinking…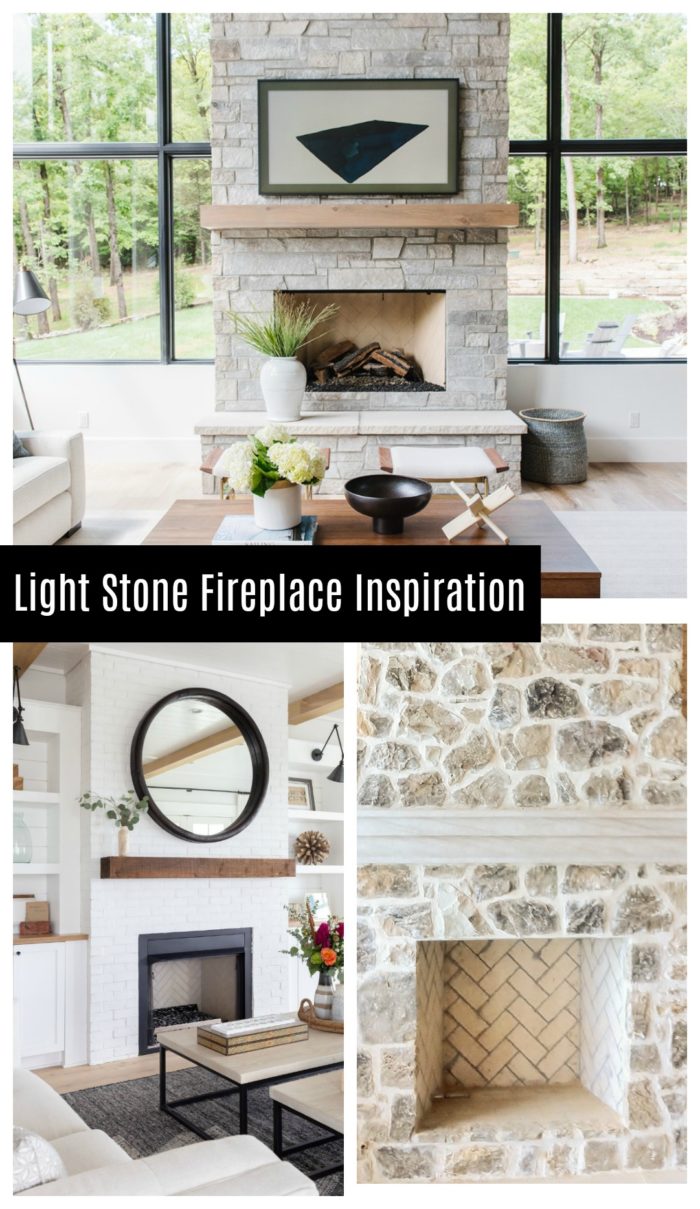 Fireplace Makeover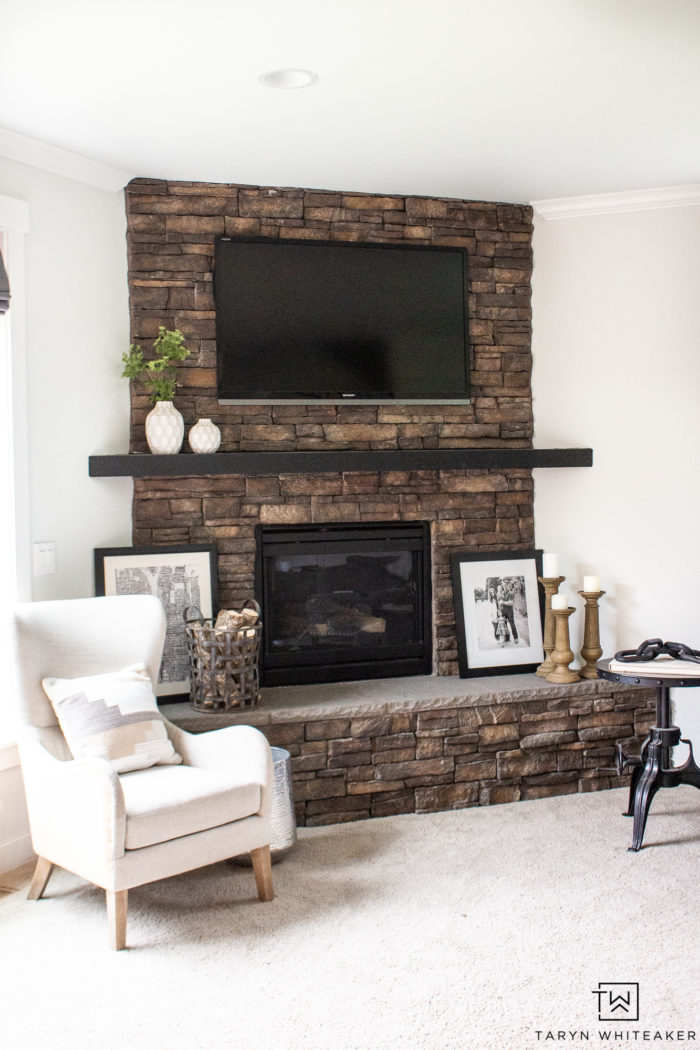 If you can't remember what our current fireplace looks like, here is what I'm starting with. It's floor to ceiling stacked stone and a very brown color. It's not awful at all. It's great. But the coloring and style just doesn't go with the rest of our house. And I've never loved the mantel.
First of all, the carpet is going. I was hoping for it to be out by now, but well, life happened. SO the hardwoods are even more delayed. I was going to wait to do the makeover once the carpet was out, but I'm going to jump right into it now!
Light Stone Fireplace Inspiration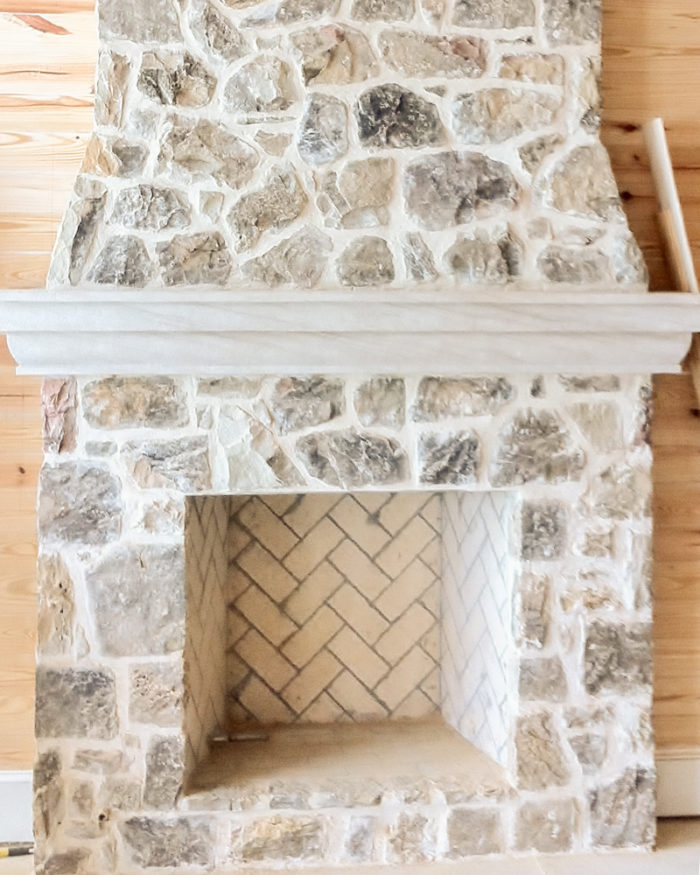 One thing I KNOW I want to do is lighten the stone. How light, I'm not 100% sure of right now. I found this fireplace on Tracery Stone and loved how they did a light grout and a limestone style wash on the stone. It's lighter but you still see some of the color variants come through. OH and I love the stacked stone pattern too, but ours is propane so it has to stay. But this is super pretty.
This fireplace from Rustic Mantels On Etsy is absolutely gorgeous. The stone is similar to ours but lighter, so it helps me visualize what it would look like with lighter stone. I am also liking the wood design on top to break things up. I don't think I would use a chevron pattern like this, but I would do a different wood pattern. And a thicker chunkier mantel is a must.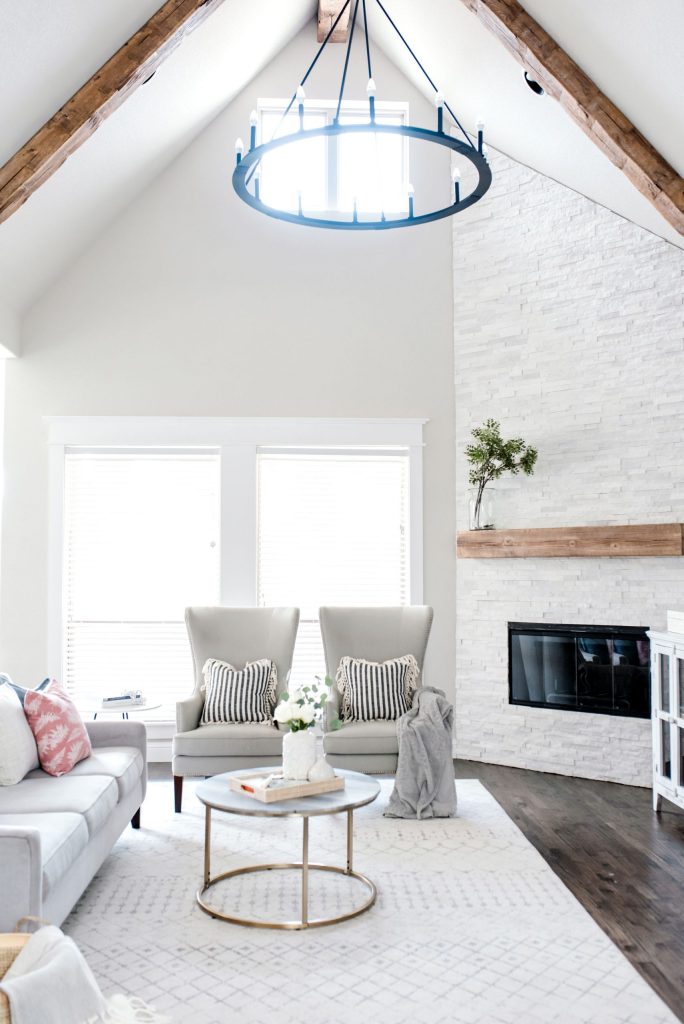 This floor to ceiling fireplace from Simplicity For Design is absolutely gorgeous and just so classic looking. The lighter stone, black gas fireplace and a wood chunky mantel. It would be easy form me to get a look similar to this and I'm liking it. It's both clean and modern yet a little rustic and classic.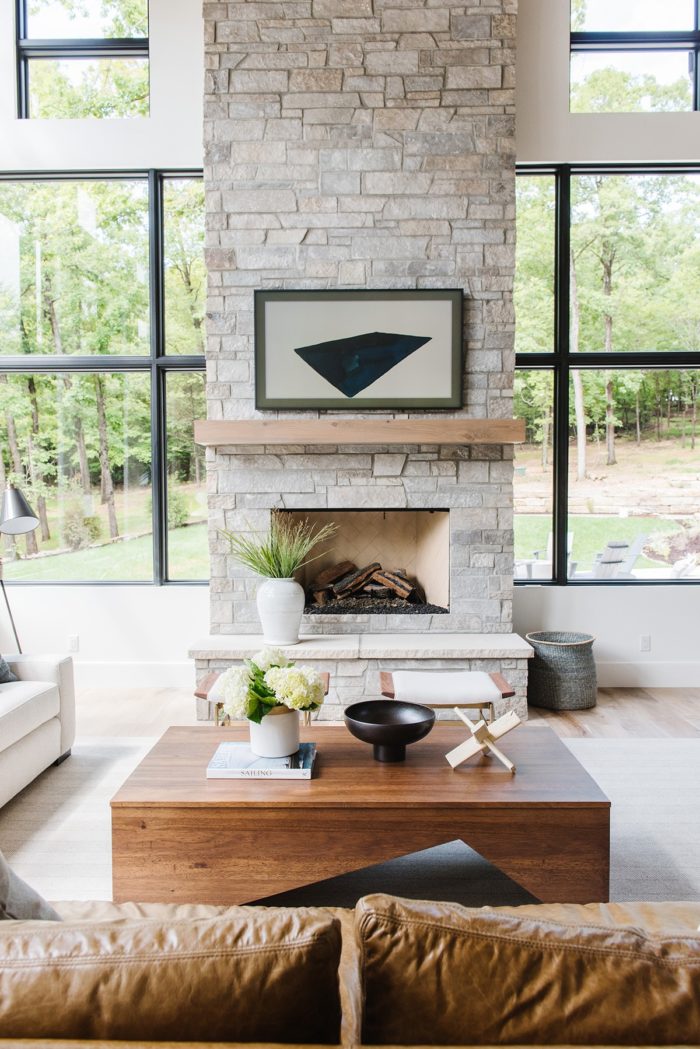 Studio McGee is a constant source of inspiration. I could look at their site for hours and never get tired of it. Their styling is perfection. This fireplace has a little bit more beige and neutral tones to it but also has the same hearth style we do. I will be keeping the gray stone on top of our hearth so I can also see how this look would blend with our home as well. And I'm thinking of a mantel in that tone as well.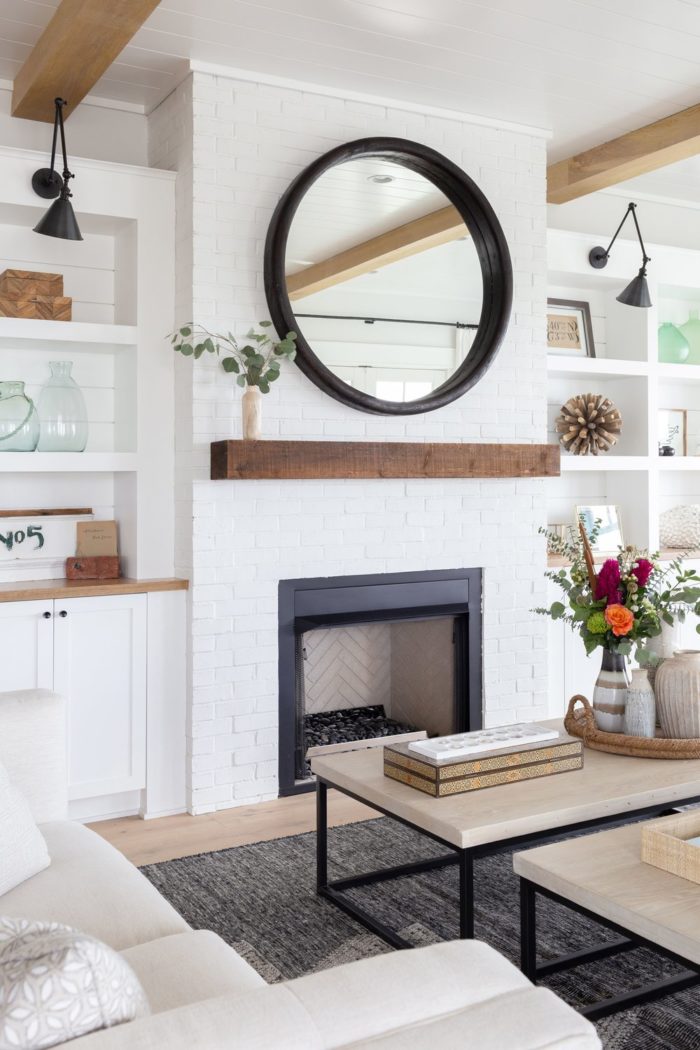 I love the contrast of this fireplace by Salt Design Co. It's a painted white brick with chunky wood mantel and black accents. This look doesn't have any stone coloring coming through, it's a lot cleaner. I think the solid painted brick works, I'm not sure I want to do this to our stacked stone. But I love this modern style.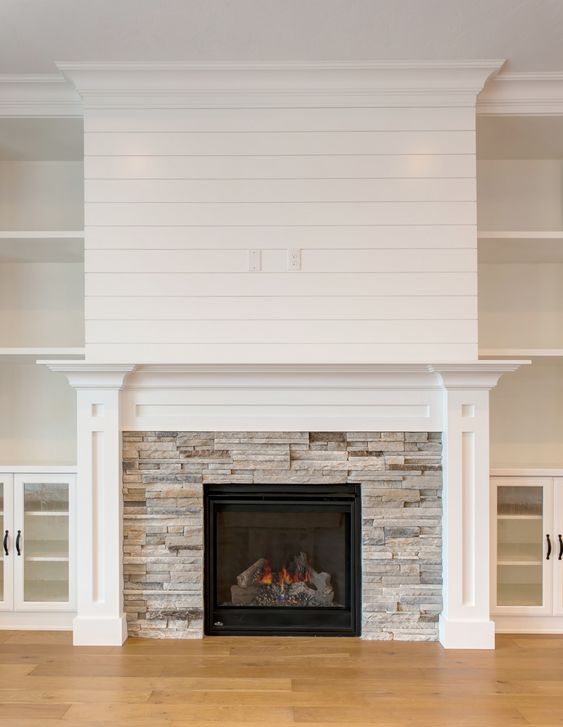 This fireplace I found on Pinterest was also a source of inspiration. I feel like this would be phase 2 if we decided to go this route. I love that they framed on top of the stone fireplace and added moulding and trim work. I think this is so pretty. But it's not tangible right now.
What do you think? Which one is your favorite?