I am quite positive that one of THE most commonly asked questions I get on IG and on the blog is about paint colors! Picking a paint color can be so tricky, especially when it comes to neutrals. Do they pull warm, cool, do they look blue versus gray or carry a slight green tint? Depending on the location of your house, the light you get paint colors can look so different. I have really honed in on the paint colors I absolutely love and use all the time so I want to share our neutral paint colors with you today.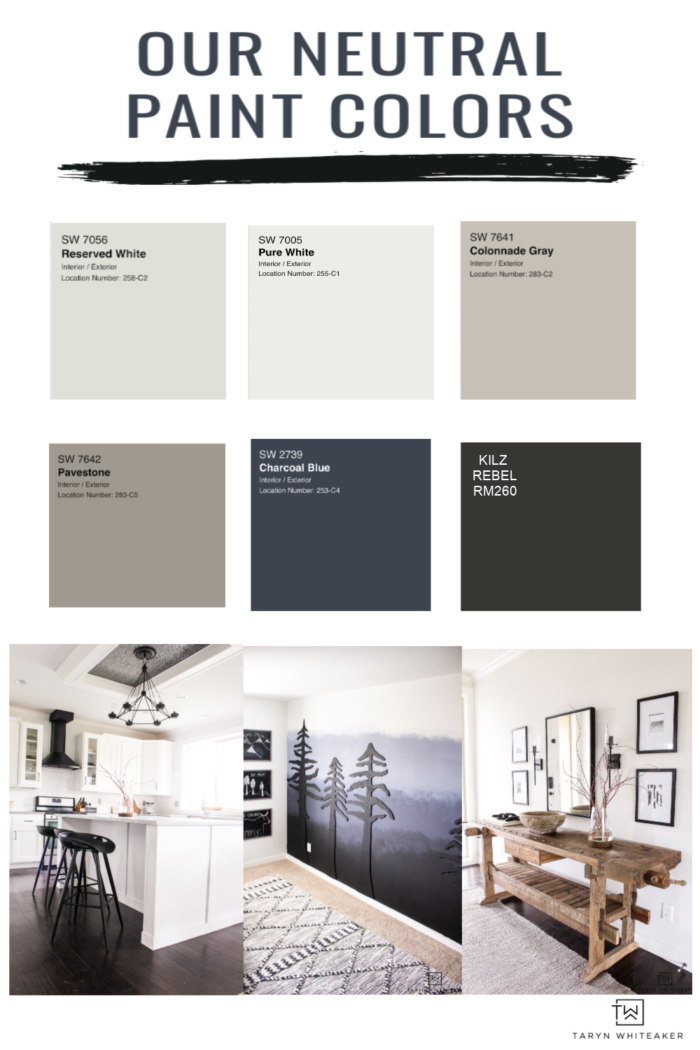 These are the colors you see throughout our home, in all of my pictures. Some are from our home right when we moved in and others are the ones I have been slowly transitioning our house to. They all work really well together though. I put together the above graphic for you so you can pin it for later. It also helps to see how all of them work well together, so no matter where you stand in our home, and no matter how many rooms you see at once. They all have the same tone and compliment each other
So let's take a look at these paint colors one by one in each of our spaces.
Sherwin Williams Reserved White
Reserved White is the current go-to paint in our home right. I have been slowly transitioning every room to it! The color has the slightest gray tone to it, so it looks white to the eye, but when you look at it against our pure white molding, there is definitely a difference. It took me so long to find the right white for our home, and I swear by this color! It looks good in every single room I have put it in, upstairs, downstairs, windows or not.
Our kitchen looks so fresh and clean with the new bright color!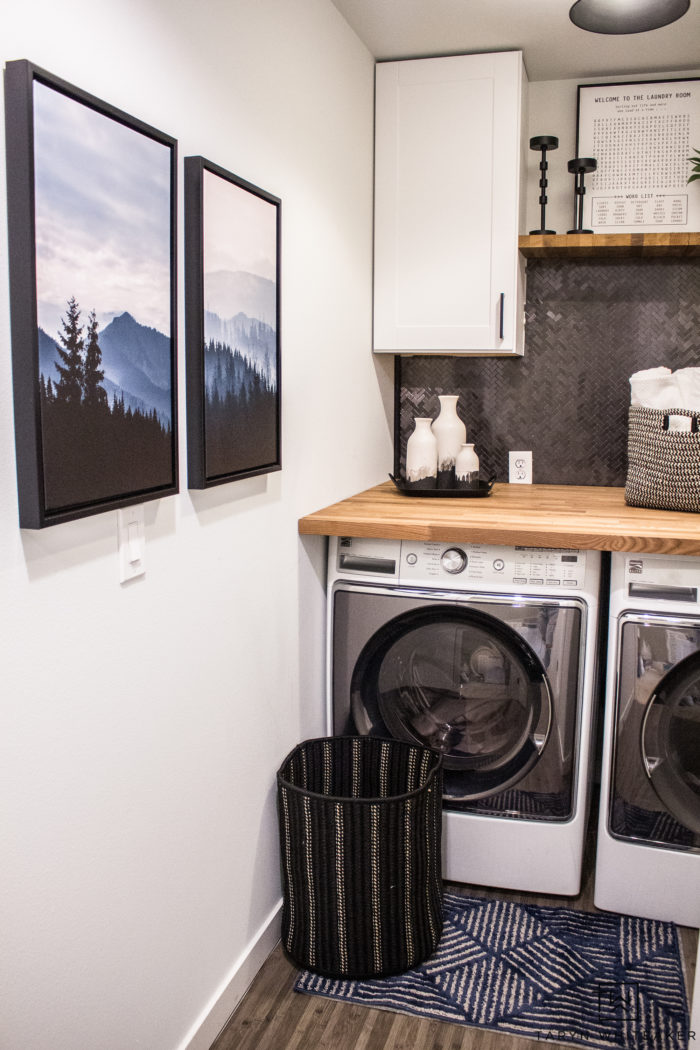 It even looks great in rooms with zero natural light.
It has given our entry way the clean modern vibe I love.
Sherwin Williams Pavestone
If you are looking for a pretty 'greige' color, Sherwin Williams Pavestone is your color! This was the color of our home when we purchased it. It's a great warm tone, a mix between a beige and a gray. It's a bit darker than it appears in the photos. It's a great color, but I needed a change and was craving all white walls.
Here is what our living room looked like before with the gray walls.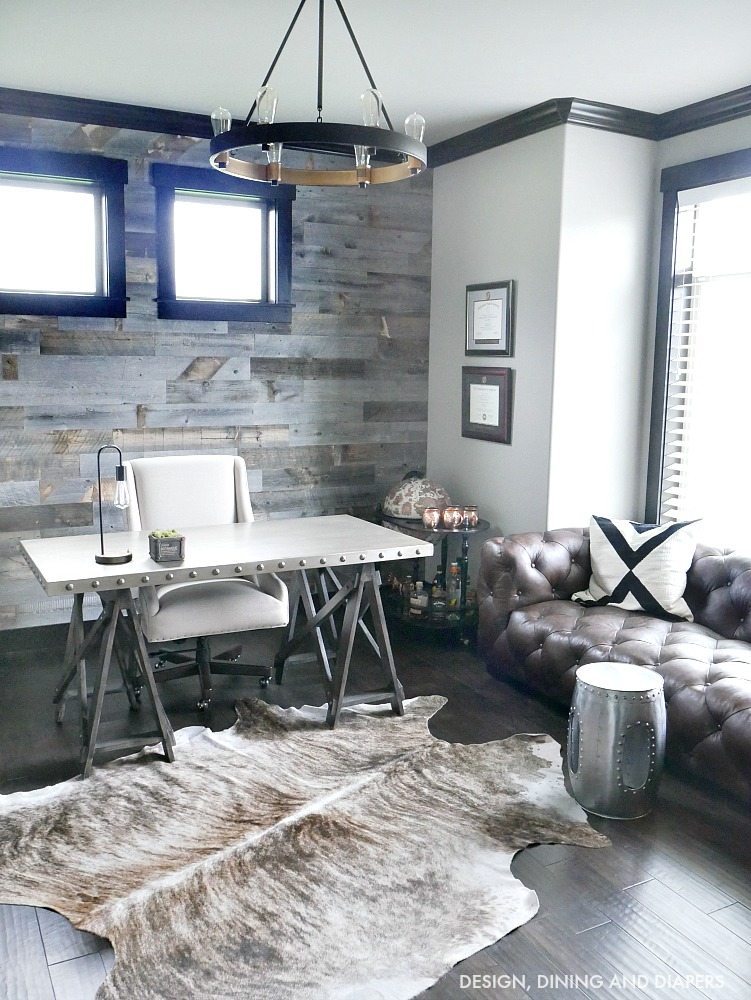 Even though we put the wood paneled wall in here, I left the original paint color. I still liked the warmer tones in here with the darker trim and the classic office look.
Sherwin Williams Colonnade Gray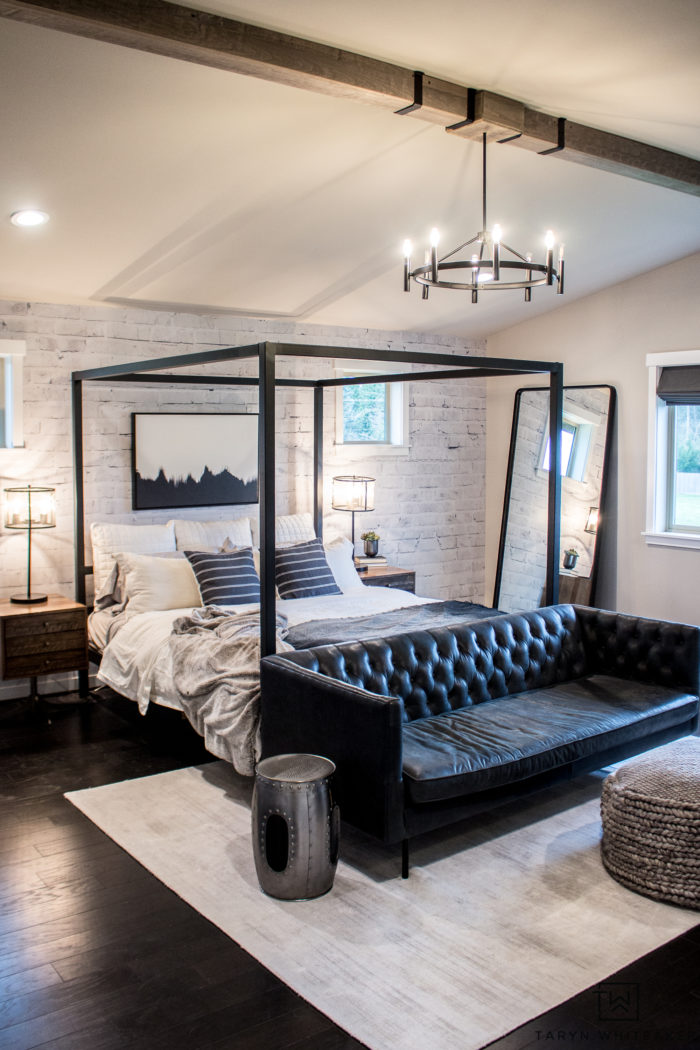 Our master bedroom is the only room currently in Sherwin Williams Colonnade Gray. It is much lighter than Pavestone and is a little more gray in my opinion.
KILZ Rebel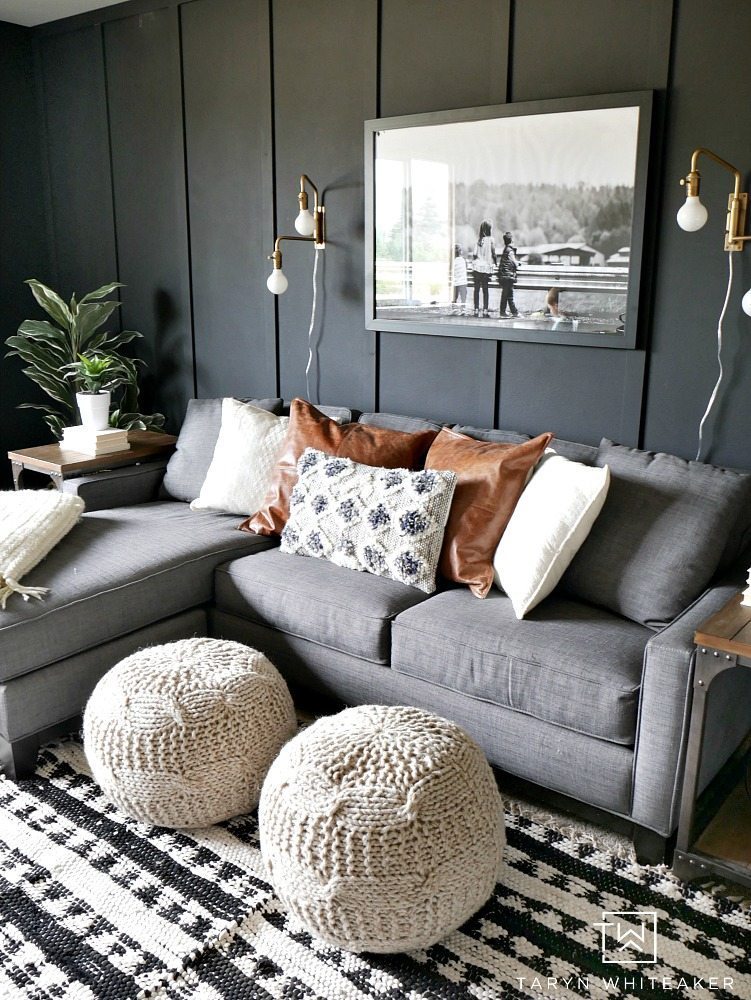 Rebel by KILZ is by far one of my favorite colors ever. It is the perfect dark color, it isn't a true black, it's a tiny bit lighter. It's the darkest charcoal gray you can get that looks so pretty. I am obsessed with it.
I remember when I first started painting our bonus room with it and I panicked for a second. I almost turned back and didn't keep going with it and now I keep painting more and more spaces with it.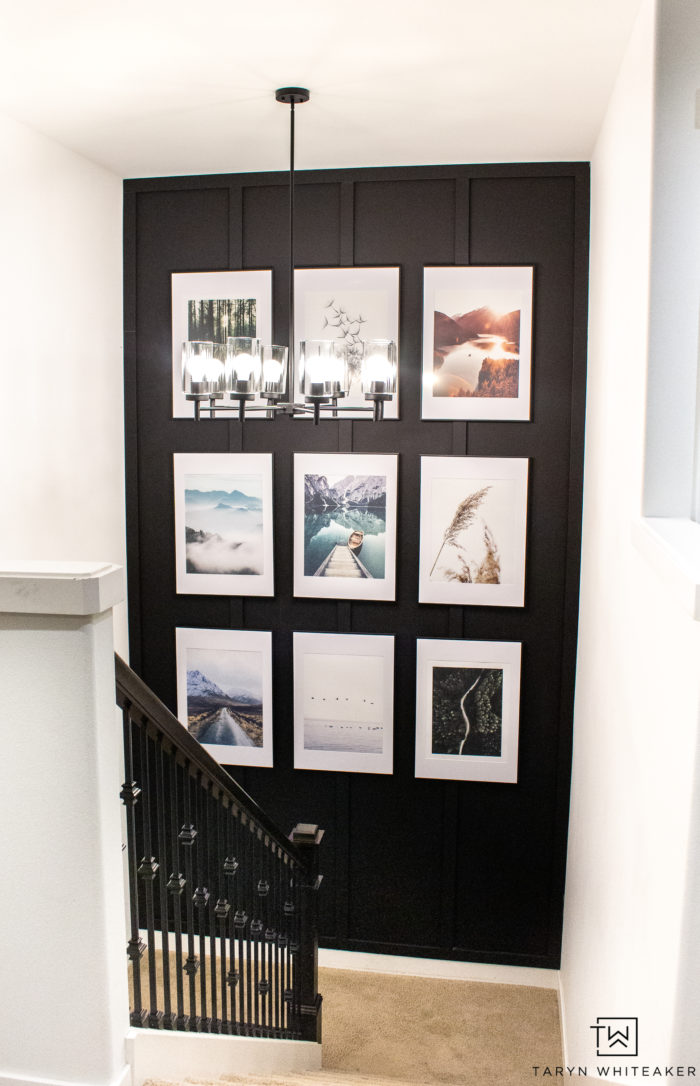 I most recently painted our staircase using this color and gave it a big makeover. And I'm starting to plan even more projects with it!
Sherwin Williams Charcoal Blue
I love the name of this paint because it really capture the color. It's the perfect mix of gray and blue. I used this on the cabinets in my kids' shared bathroom and I still love it. It's the first 'color' I put in our home. I was so worried about something so permanent but in the end it's just paint and I LOVE it.
With my son's forest wall, I literally used the left over paint from our home to do this wall! I love how it brought all the paint colors together in one mural. I started with Rebel by Kilz, then moved onto Charcoal Blue and then Reserved White. You can get the ombre wall tutorial here.
All of the paint colors in our home are one of these colors! But if you have any questions feel free to ask!