It's hard to believe we moved into this home exactly THREE years ago this week. In some ways it seems like we are still moving in and have so many projects left, but at the same time so much has changed in three short years. We added another child to our family, we had to switch around rooms, finish decorating rooms, and we are STILL finishing rooms! This past year I have completed more rooms than ever and I'm taking more risks than ever before! I have shown you reveals throughout the year but I wanted to bring it all together and give you an updated house tour! So welcome to my Rustic Modern Home Tour.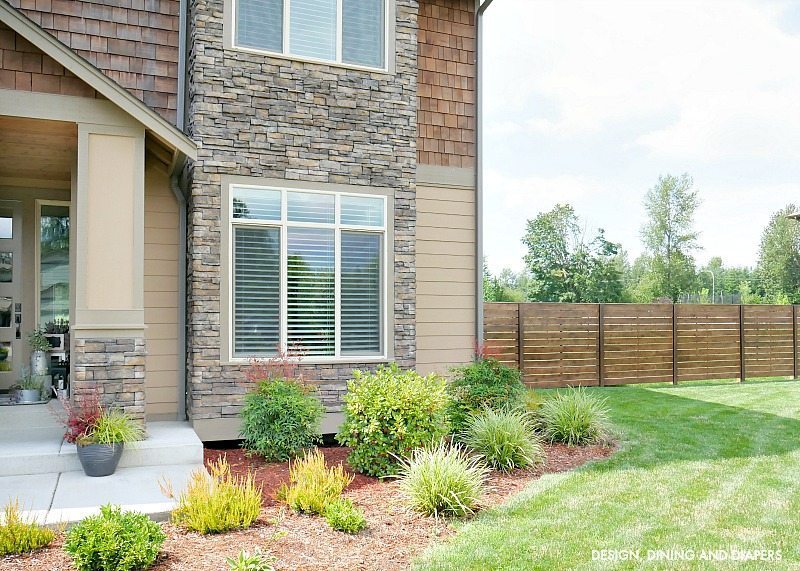 Every summer, we pick a new exterior project to tackle and last year was our fence! You can read more about that here. This year, we are landscaping our massive ditch in front of our house with a really cool dry stream and modern plants. I can't wait to show the finished look, it's almost done!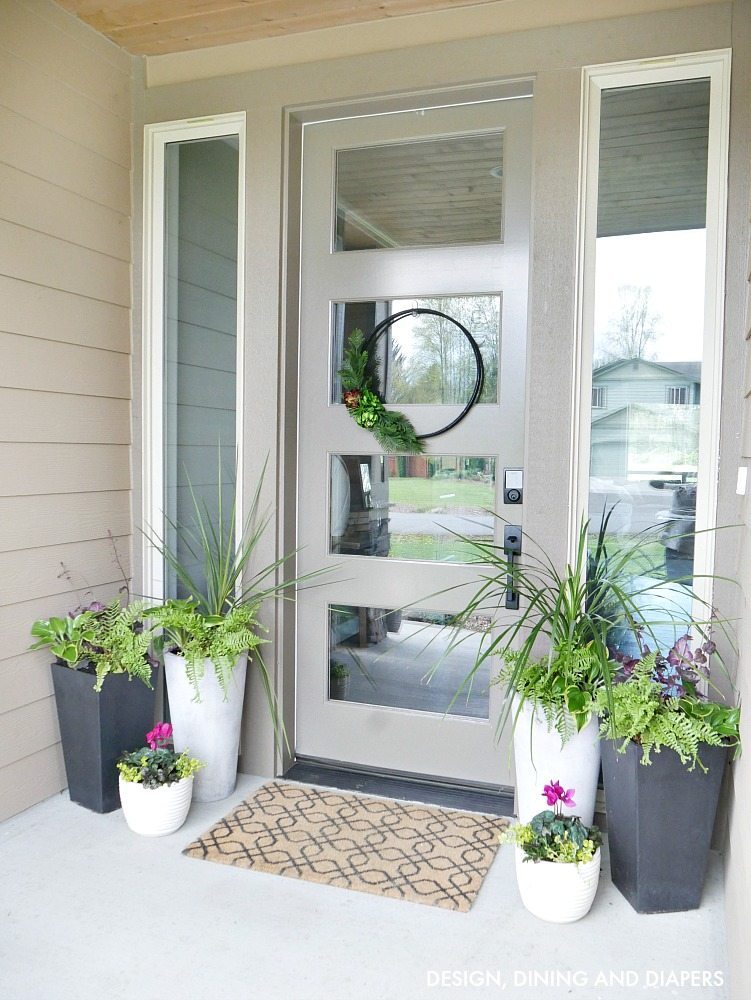 I switch up our front porch a few times a year, but here is our front porch all decorated with modern containers and lots of greenery. I even shared some tips on how I arrange my flowers here.
As you enter you have our entry way, that hasn't changed all that much since I did it last year. I still love that sawhorse table and oversized mirrors, I just added a lit bit of greenery.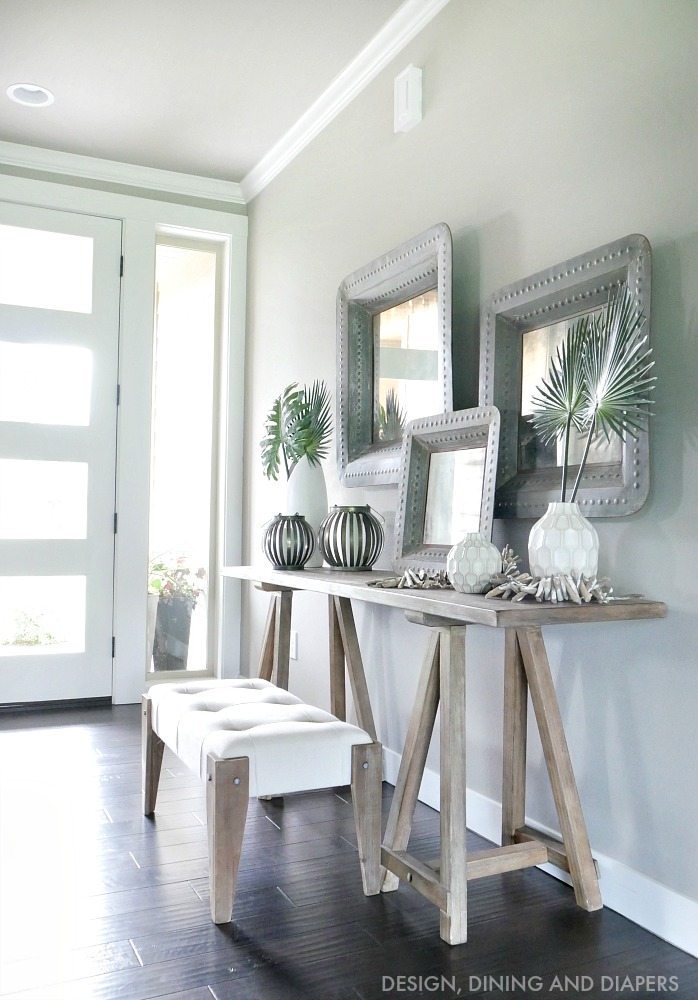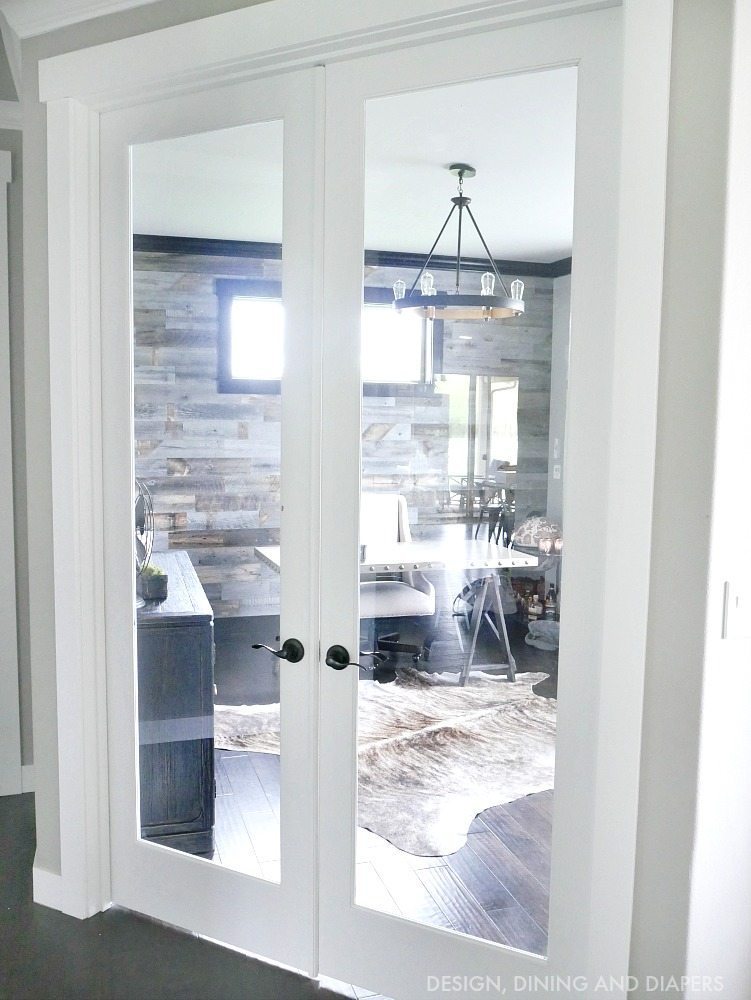 Right off our entry way is my husband's office. This was a project that took me over a year to complete but I'm so glad I kept working on it until my vision was met. It is a mixture of both masculine and rustic and a classic look.
T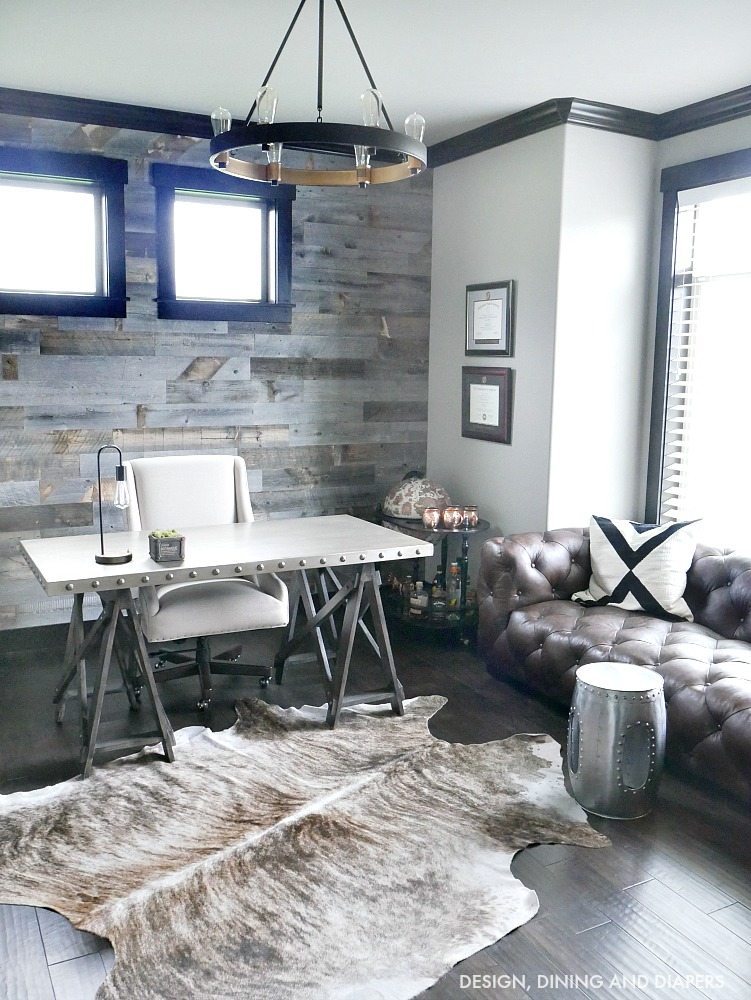 his is probably one of the rooms I am most proud of because I really pushed myself in the design and wanted to go big!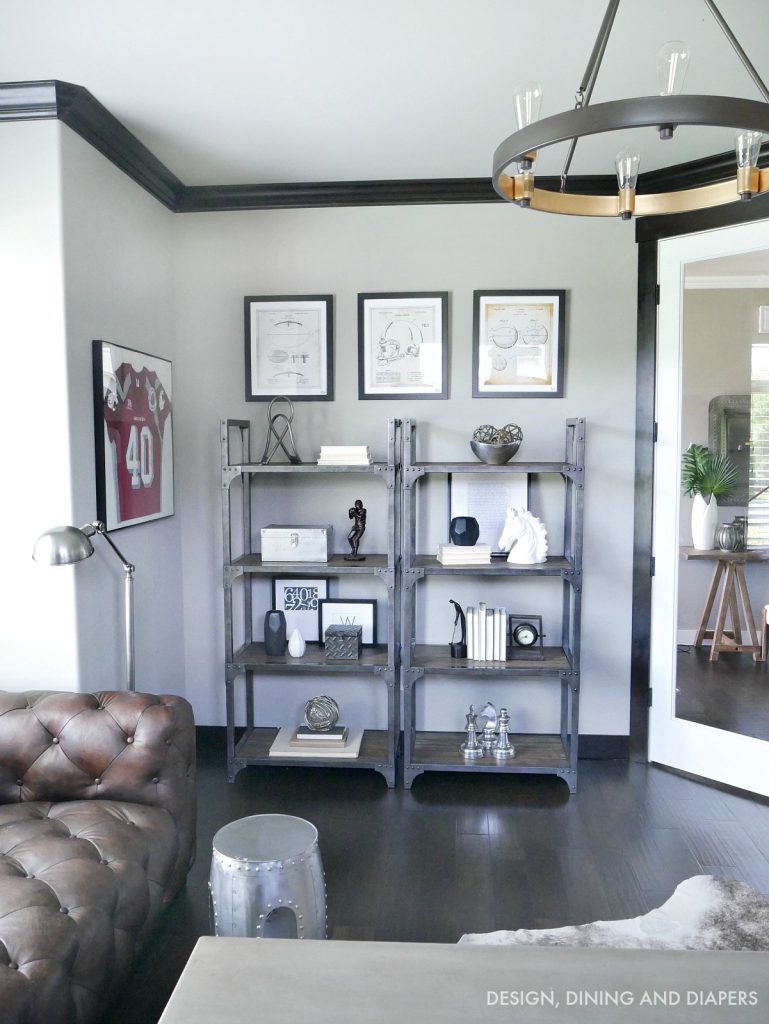 Through the glass French doors you can see right out into the entry and all the kids running and screaming by all day :)
For our main living space, I have added even more black and white than ever before and I'm sorta on a kick. I want everyyyyything black and white in this space! I love the color combo, it's classic and it can merge into so many different styles.
I realized this year that I have been using a lot of the same throw pillows for the past few years, so I allowed myself to purchase some new ones for summer. I traded most of the faux fur and knit pillows (which are great for fall and winter and even a little spring) for more linen and textured pillows. I found tons of great ones at Target this year! I will be bringing some of the fur ones back for fall :)
A few years ago I was looking for a more industrial looking coffee table for this space and I came across this one for only $170!!!! It's such a good deal. I will say the top will scratch if you put metal to metal, but it's a great solution for a great price.
This awesome raw wood bowl also came from Target and I LOVE it. Can't beat the clearance section!
I really love this view of our downstairs. The white cabinets really brighten up the space and it often seems surreal that this is really our home. I had dreamt of an all white kitchen for years and years and I can't believe we have lived here for three years.
I spent many years trying to figure out what to do with this all here. It is a HUGE blank wall right off our dining area and kiten, and last winter I built this Shiplap Display for it. I use it a lot for parties and seasonal displays. If you missed this post earlier this spring, I put together a more permanent display on our Shiplap Wall Display. You can download the free printables here and view how we built this space here.
Moving into our family room. I haven't changed this space that much since I completed it soon after we move in. But I do tend to switch out decor accessories and throw pillows to keep it interesting. But since it's been over two years since I did this space, I'm craving some change so we will see what happens this next year!
This vignette will always be one of my favorite spaces in our home and my favorite furniture piece! This rustic carpenters bench is my absolute favorite.
Since pineapples are all the rage this season, I wanted to add a little pineapple flare to my tour! I whipped up this pillow using my Silhouette Machine, a little paint and my sewing machine. You can get the full tutorial on the blog!
All the greenery around the house makes me so happy. I just love the pops throughout the house and the breath of fresh air they give each room.
Moving to the last space in our downstairs, I'll take you outside real quick. I redid this space for spring, but decided to just keep the same decor through the summer. If it isn't broken don't fix it, right?! But it will get much cozier for fall and winter!
Now, let's head upstairs!
I'm sure you are all aware of our big master bedroom renovation happening right now. This is one of the first rooms that I have shown you each update as it happens and this is the current view. I have so many other fun things panned for this space! I hope to have this all competed by next year's tour :)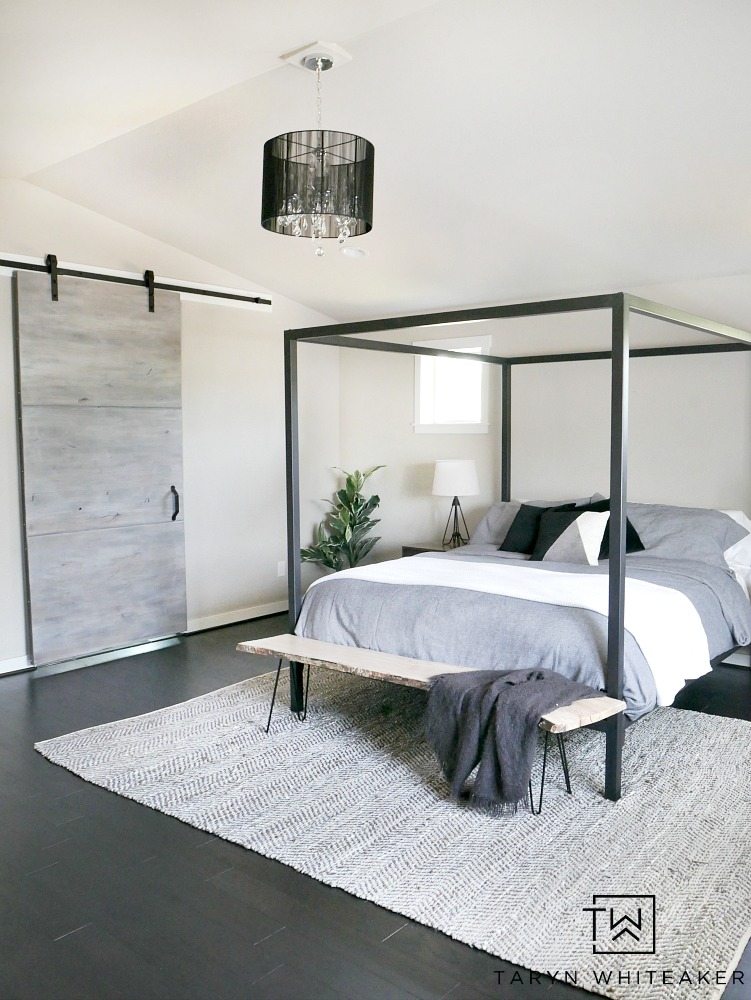 In the last few months, we installed hardwoods in here, hung the barn door and revealed our new bedding. And up next is a new wall treatment and a fireplace on the opposite wall!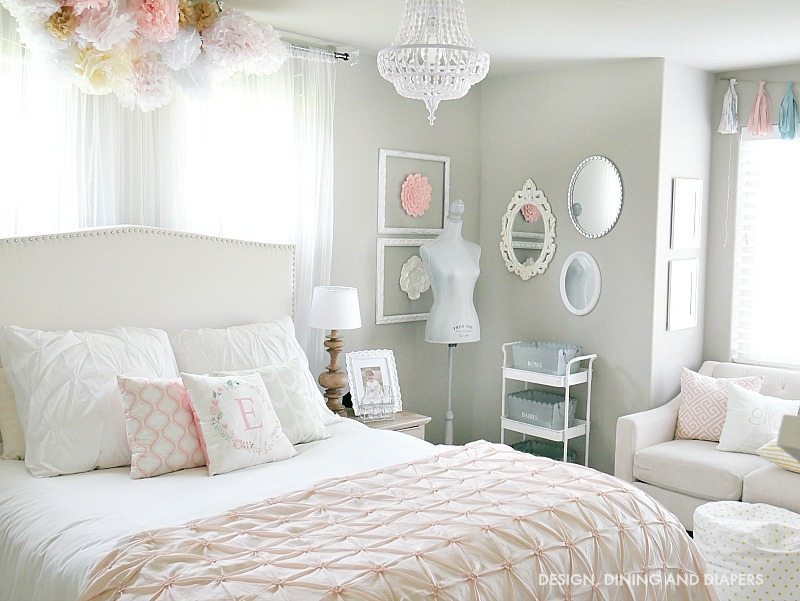 Welcome to the only room in the house with a significant amount of color! This is my daughter's very girlie room that she requested herself.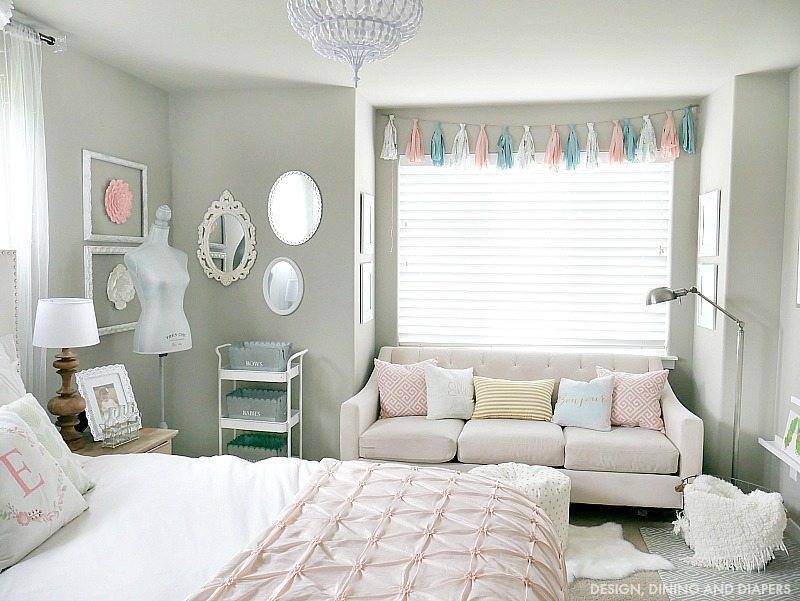 I love the whimsical yet fun look to this room and she adores it. It's perfect place for her to hang out with friends and also get away from her two brothers!
In between my daughter and oldest son's room is a shared jack-and-jill bathroom. I completed it this year with a gender neutral look using a farmhouse style.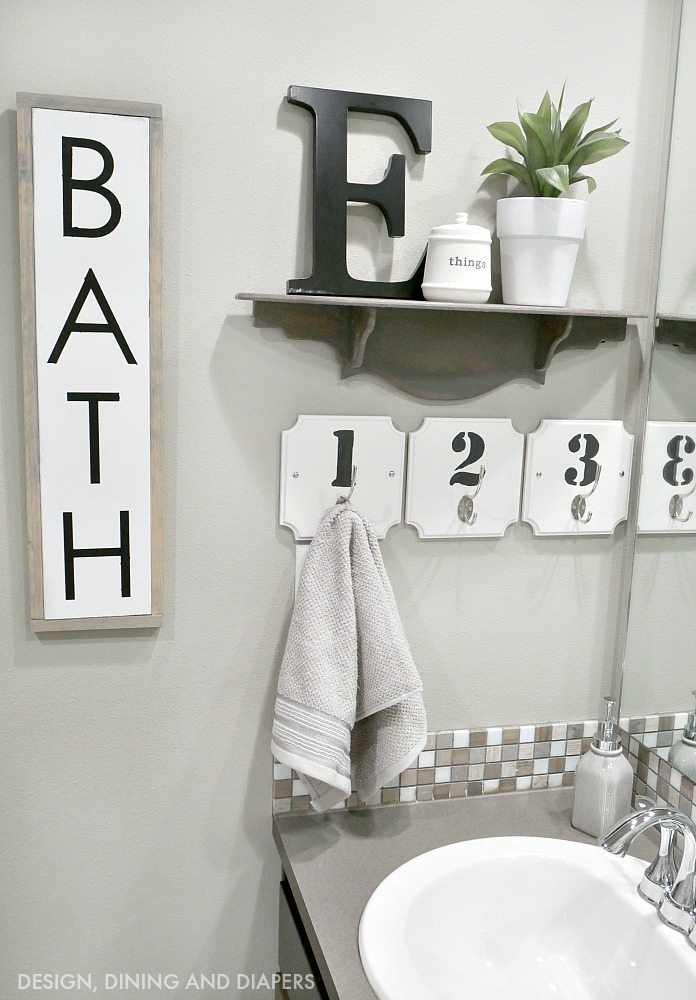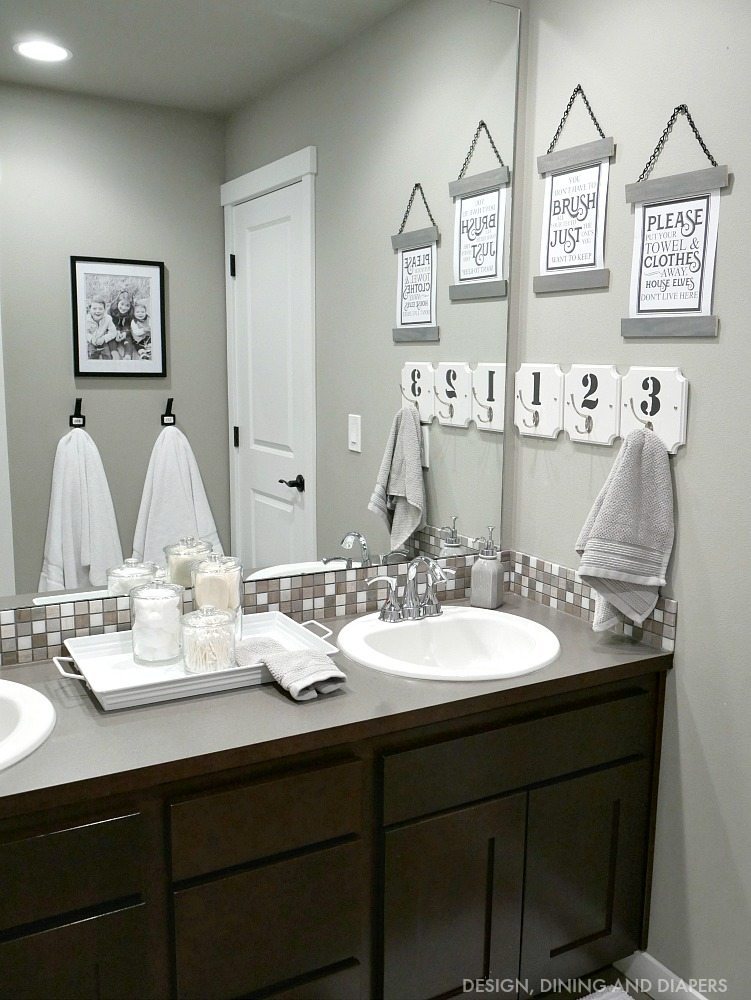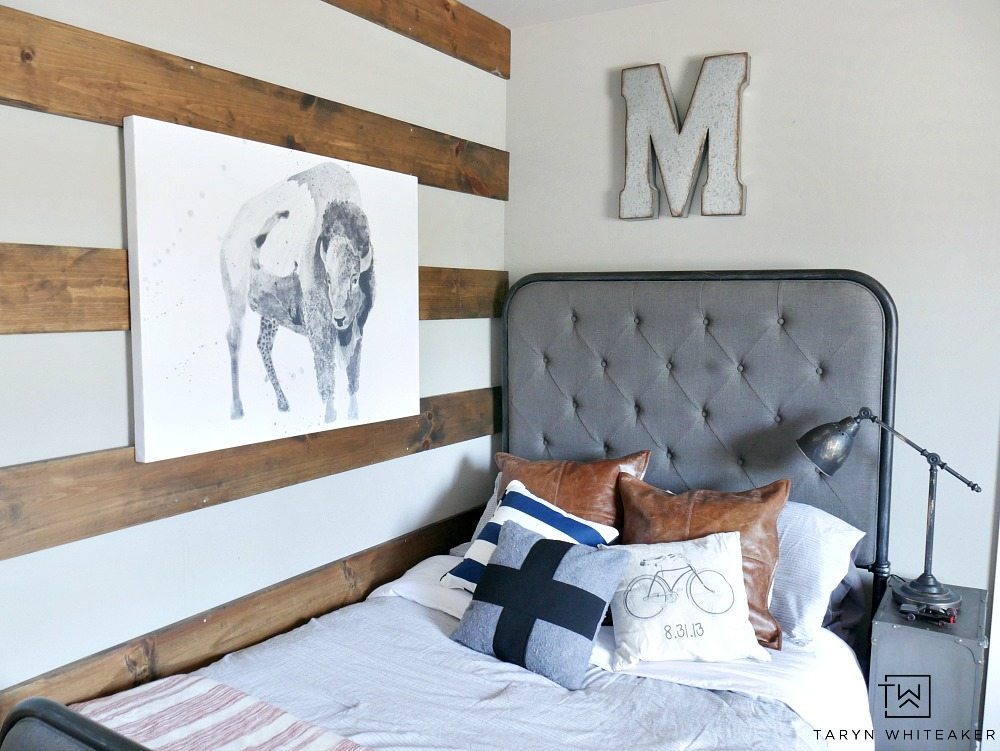 Through the bathroom you can enter my middle son's room. I kept a lot of the same pieces from his nursery reveal, and turned it into a rustic modern big boy room.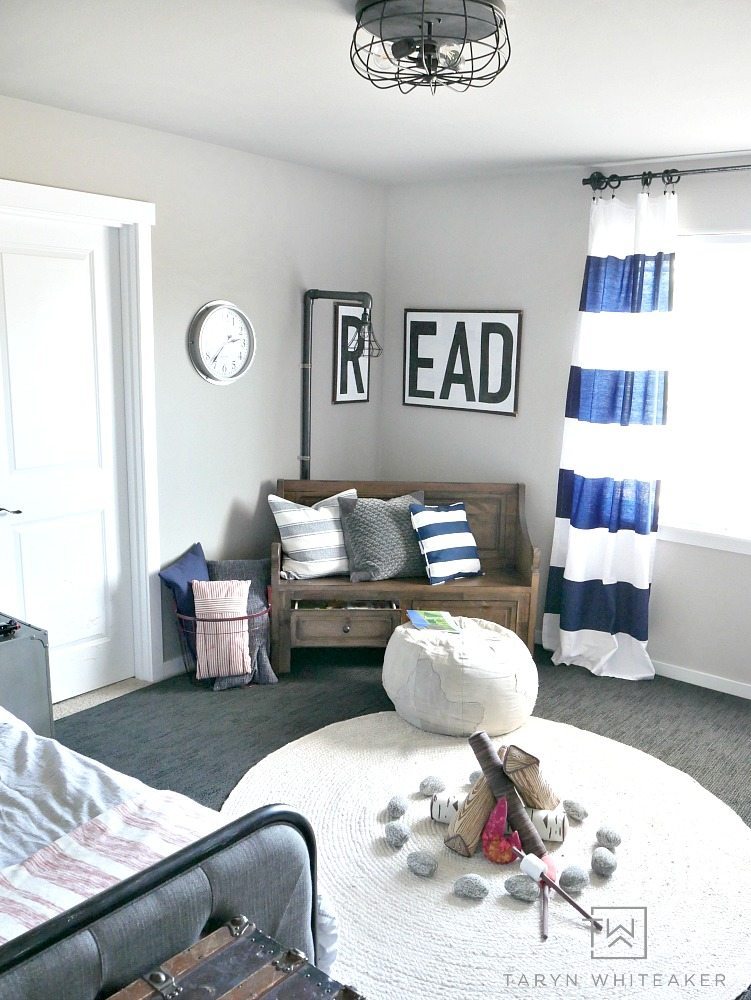 I really love how this room finally came together!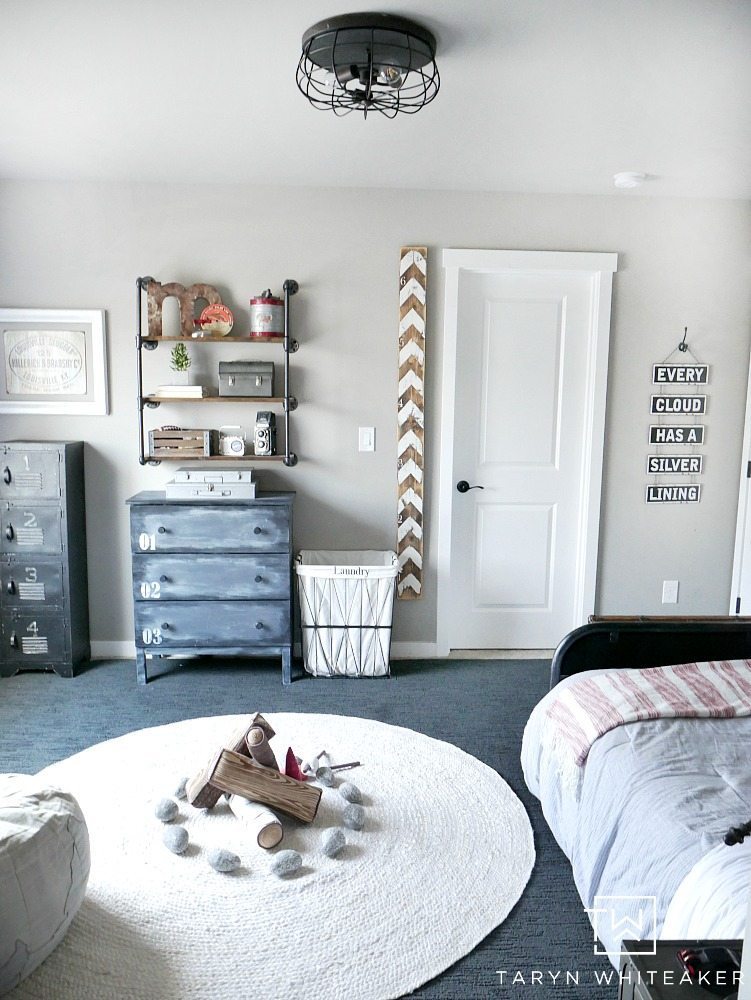 Moving onto the third kid's room, the neutral wood tone nursery! This was a fun room to put together, its a little different than the rest of the house which made it fun to put together.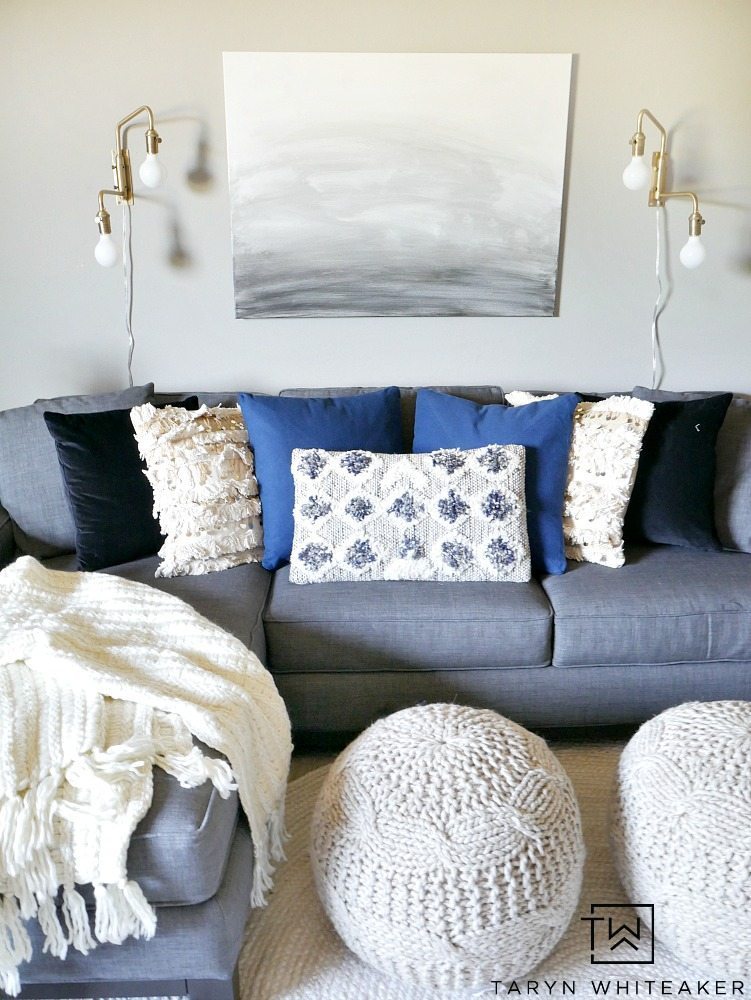 One of the big projects on my list for this year is completing our bonus room! I want to give it a big updated look and the first step was updating some of the decor. Stay tuned for so much more.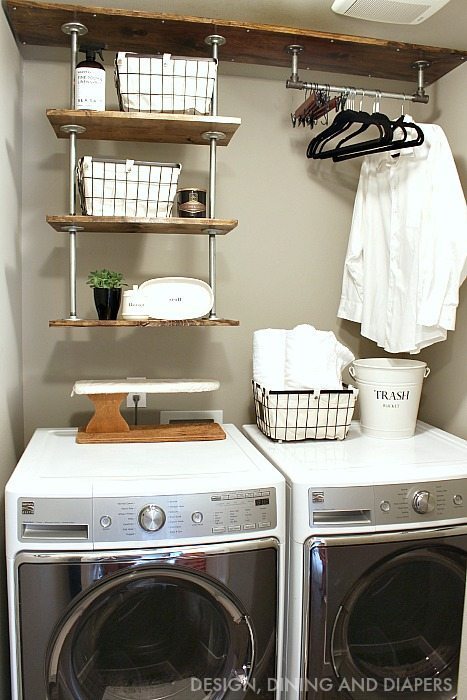 Thanks for taking a tour with us! I'm looking forward to seeing what the year brings!