After a few months of feeling like the dining room was never going to end… May came and I powered through A LOT! It felt amazing. Kids are out of school, sports are a little less and I'm ready to tackle a bunch of projects while our life is a little more low key. This month started out with finishing up the DIY Buffet in the dining room and the full dining room reveal. Then I took my efforts outside, to finish up a bunch out exterior projects before it gets tooooo hot here in Texas. I'm realizing I better hurry up because as I'm sitting here at 8:30am outside writing this post, it's already toasty :) I did a quick but big makeover on our upstairs balcony that included lots of DIY projects and now I'll be spending the next two weeks of June finishing up the main backyard spaces.
May Project Recap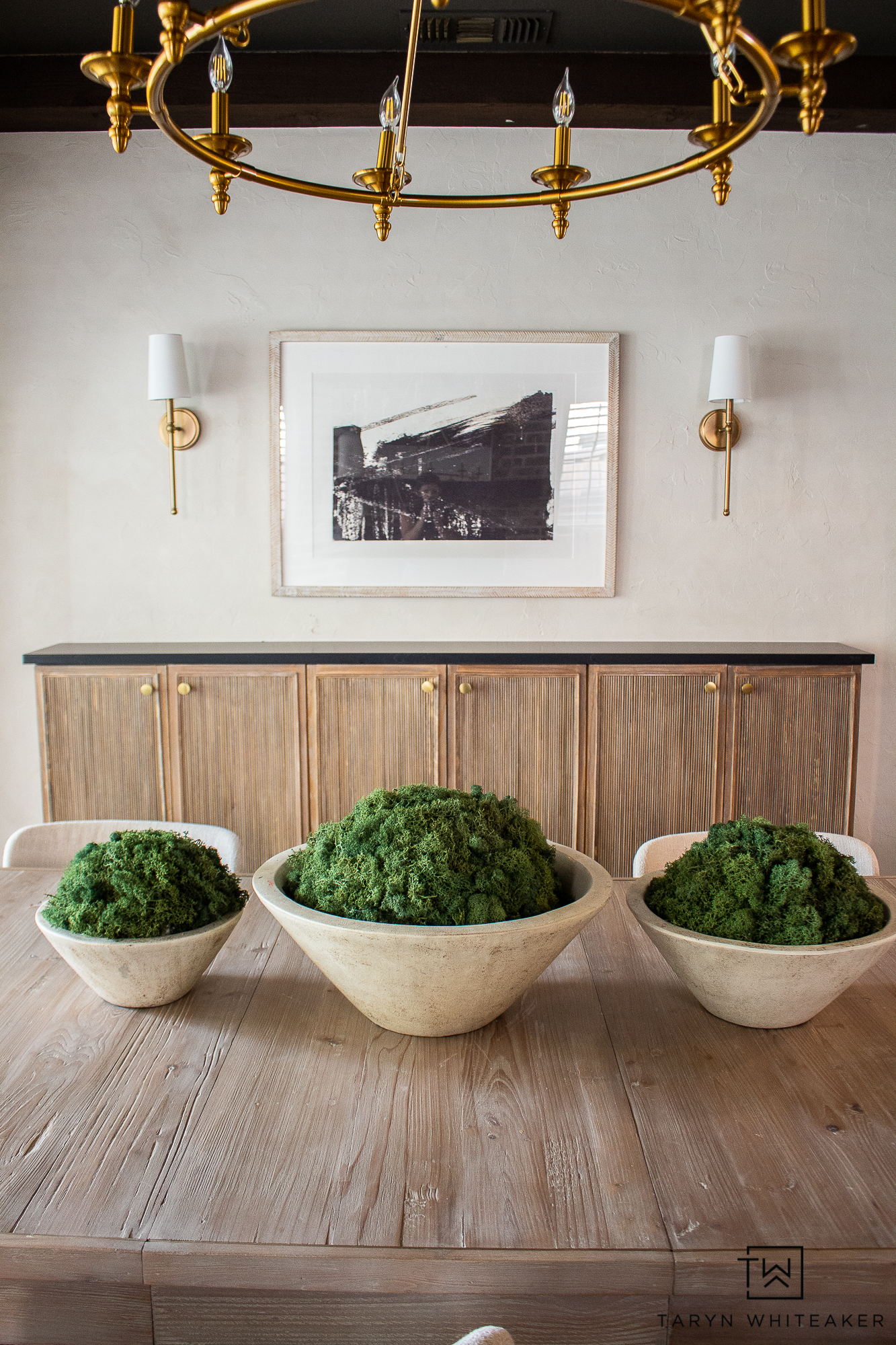 This DIY Floating Buffet was one of the largest builds I have tackled so far! I started with IKEA Ivar cabinets and customized them to fit our space! You can read about the full project here, along with the total cost of the project.
---
The completion of the buffet, also finished up all the projects in our dining room! I'm so happy to have a space where we can eat as a family and with friends. I can't wait to use it more often! You can take a tour of the full space on the blog, I also have all the sources linked along with a price break down.
---
I love the brick and stone of our exterior, it's charming and unique but it has also given me a lot of decision anxiety trying to come up with plans that feel like both our style and that go with the style of the exterior. I have finally made a decision on trim, door and design choices for all of our outdoor spaces! You can read all my exterior design plans here!
---
If you are looking for modern side tables for you home, I rounded up a bunch of my current favs for you! All at a pretty good price point, lots of different styles and a lot of them are on sale right now too!
---
I squeezed in this big project towards the end of the month and I'm so glad I did! It only took under two weeks to completely transform this space, from painting the ceiling and trim, to giving the french doors a refresh and adding some more decor pieces. Take a tour of the space and read all about it!
---
Most Popular Links in May!
Here are all of YOUR favorite links from May! See all the sources below, from beautiful bedroom benches, budget fashion finds and lots of outdoor planters!