Our exterior is finally done! I cannot wait to show you the full before and after of our bold exterior makeover. I just need to finish shoveling the rest of the gravel to our backyard so I can get full exterior shots. But in the mean time I'm revealing little by little as I get things styled and put together. I cannot get over how much our entry has changed by just changing our house color. Here is our new modern spring porch with black exterior.
After a lot of back and forth we finally went with Sherwin Williams Tricorn Black. I was hesitant at first thinking it would be too stark black, but I could not be happier with how it turned out!
Modern Spring Porch With Black Exterior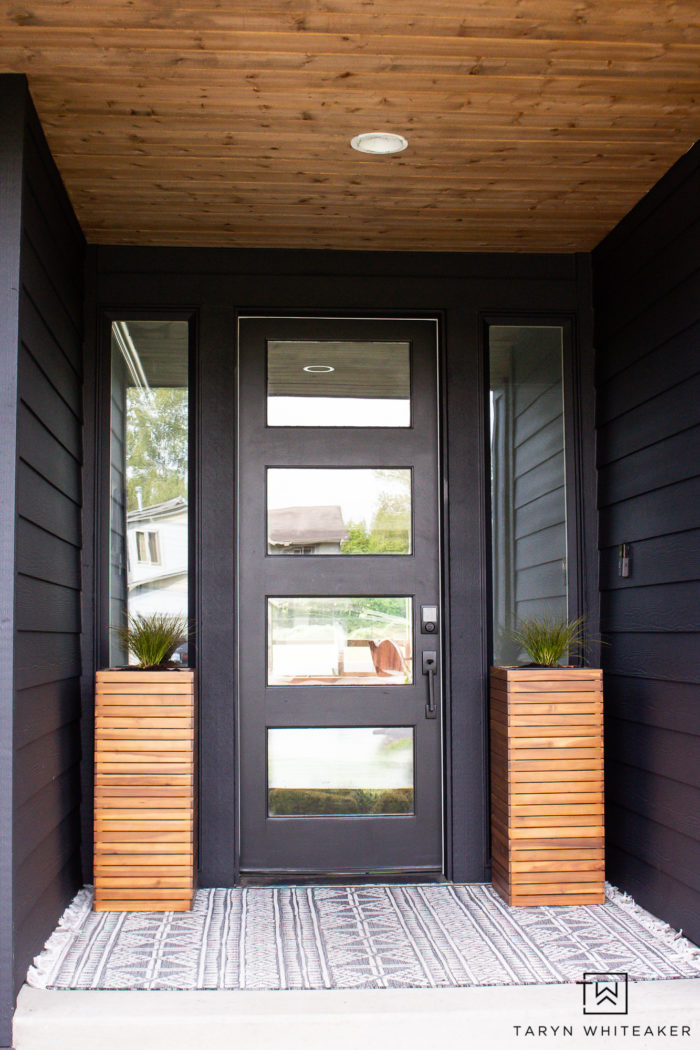 I went with black on black, meaning black exterior with black trim. It creates a cleaner more modern exterior and fits the style of our interior a lot better. Plus, look how awesome those new wood planters just pop against the dark exterior! Our previous wood ceiling even looks a lot more defined.

Previous Porch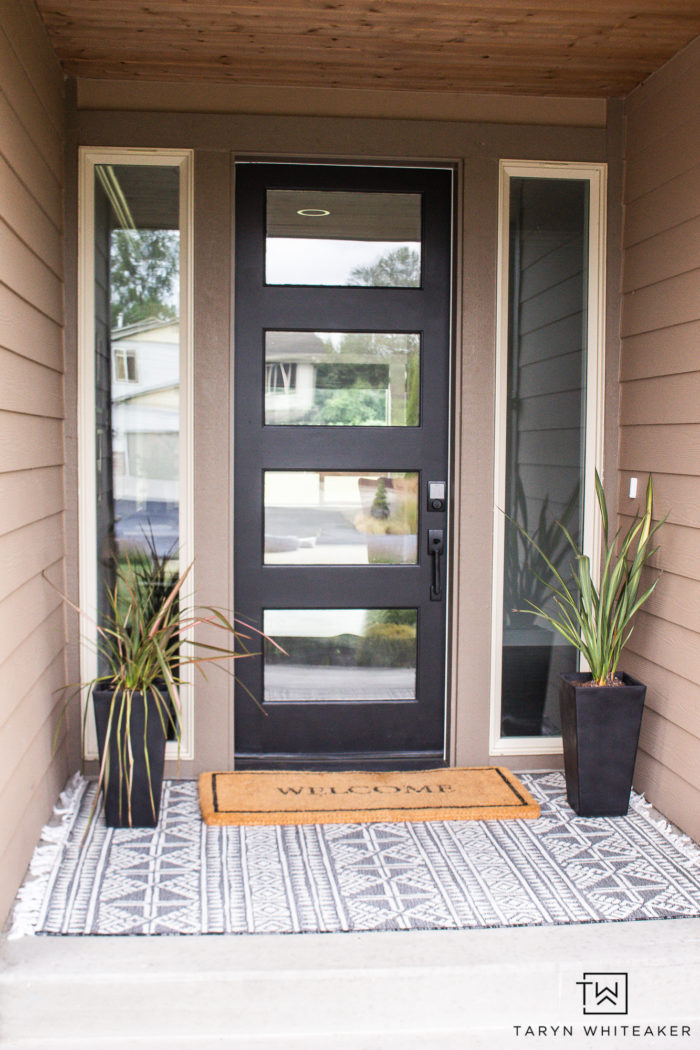 And if you need a refresh, here is what our porch looked like before, the last time I shared our porch on here! I had just painted our front door black to give it a pop. I knew painting our exterior would make a big difference but I don't think I knew just how much, even after looking at these pictures! What a before and after!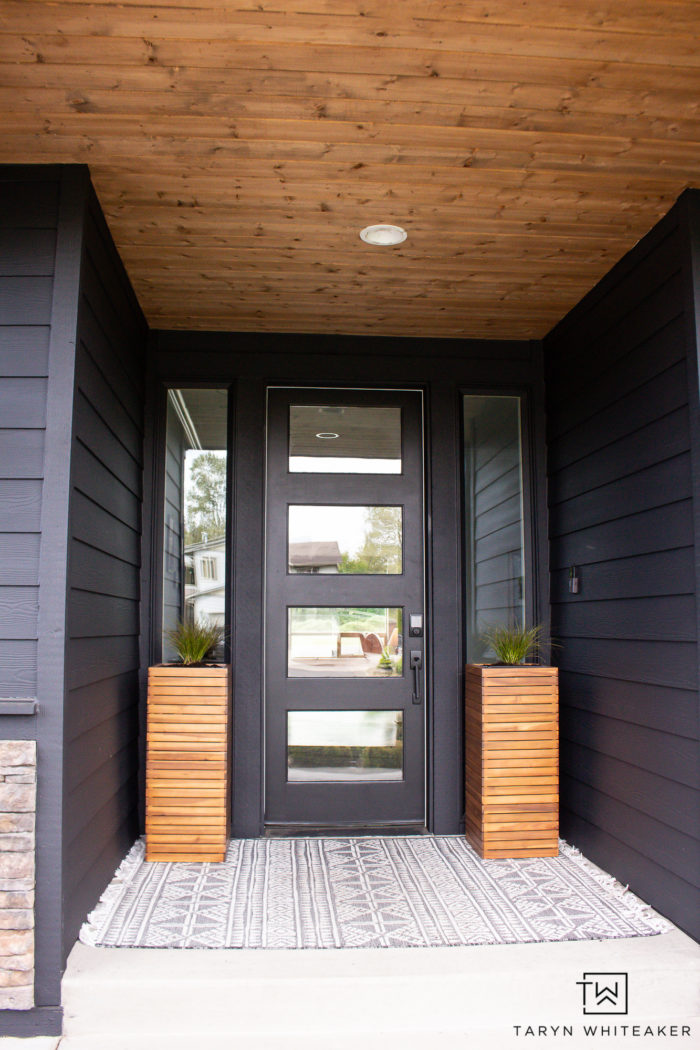 If you follow on Instagram, I was debating if these planters were too tall for this space. I tried them in our backyard, but ultimately felt like they fit the porch better. My husband actually suggested we keep them here and put some low, modern plants in them. I went with a simple grass knowing it would grow over time and fill the planter a little more.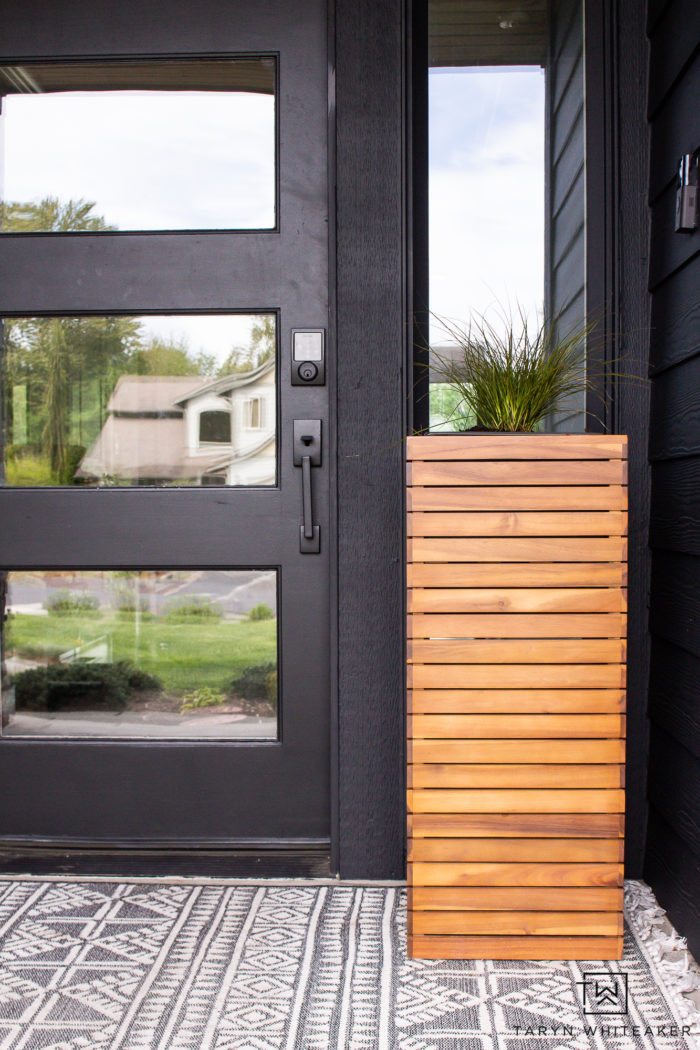 I kept our porch simple and clean. The bold exterior color paired with the tall statement planters is really all I need out here!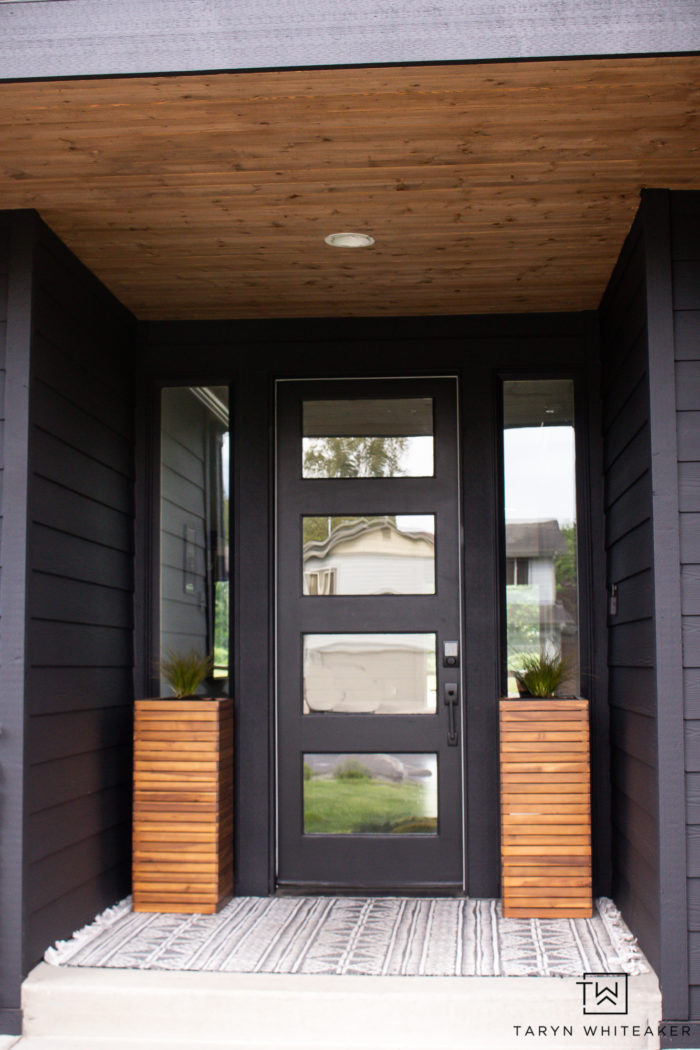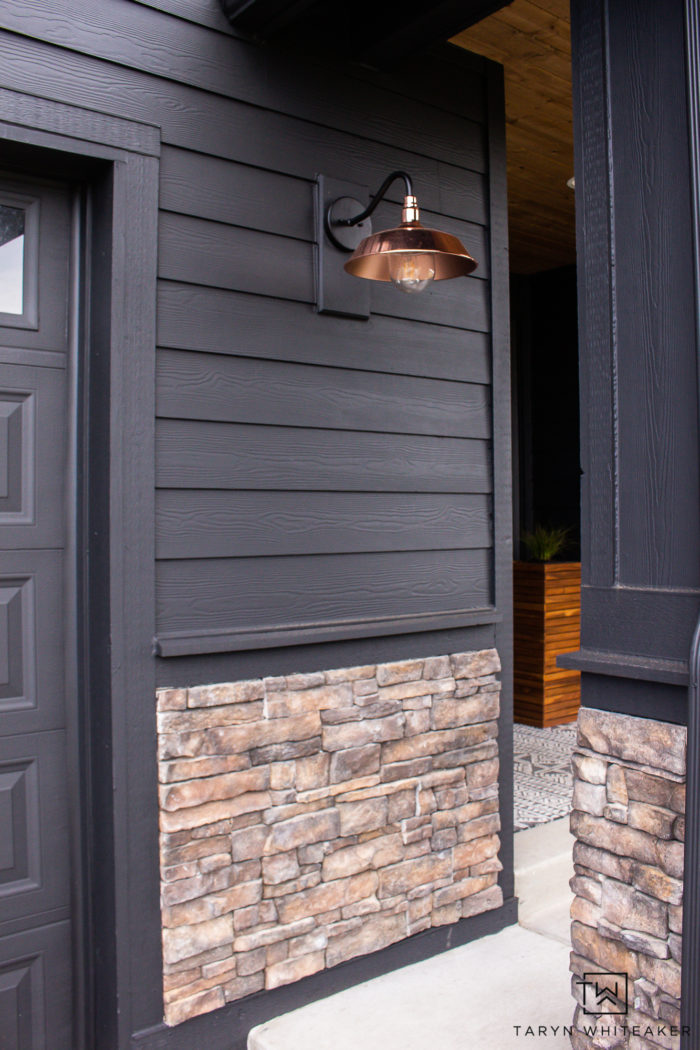 I can't wait to show you even more of the house, so here is a little peek! Loving our new Copper Exterior Farmhouse Lights!
Shop This Look