I did a little work on our rustic modern laundry room and wanted to share some of the updates with you! I revealed this small laundry room makeover a few months back, but there were a few things I needed to finish. 1) I had ran out of tile for the backsplash and barely made it to the shelf. and 2) I needed to add some trim work to make the edges of the tile look a little more polished.
To be honest, doing finishing work and perfecting the tiny details in a space is not my speciality, but I am learning to be more patient and take time for the small details that make a space look more professional.
Rustic Modern Laundry Room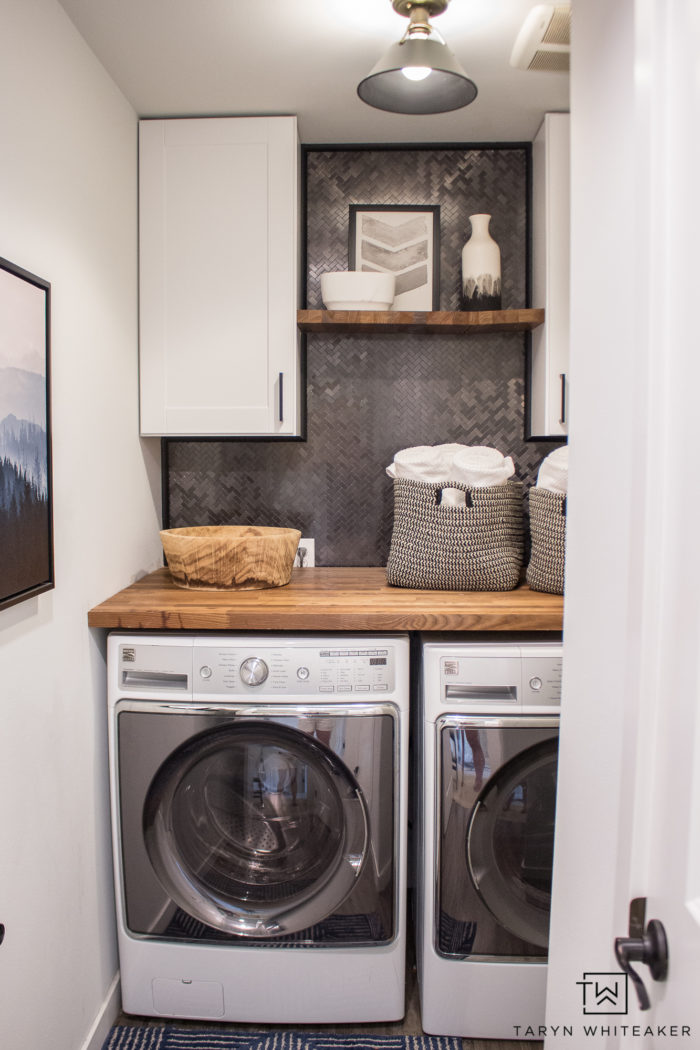 So do you notice a difference? I feel like taking the tile up to the ceiling made it feel more complete and made a bigger impact.
Laundry Room Before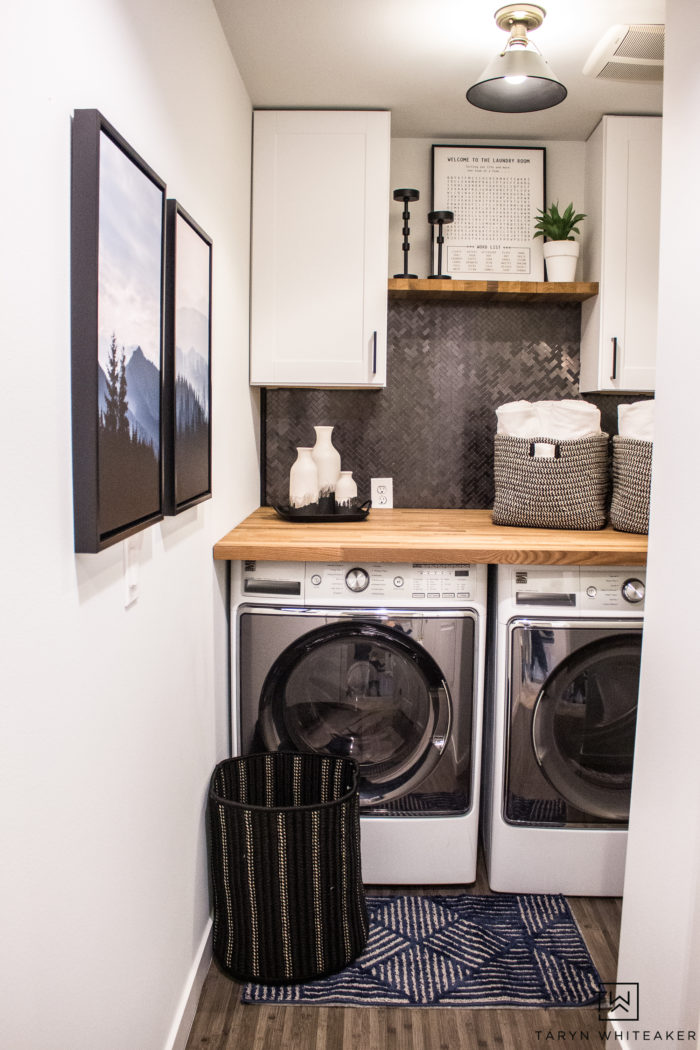 Here is what the laundry room looked like in the original reveal .
Black Mosaic Tile Backsplash
The tile that I used is a peel and stick tile for the backsplash. It was SO easy to put on, no grout needed and it was easy to cut on my miter saw. This is a really great solution if you don't feel comfortable tiling, or just want to do a quick small space.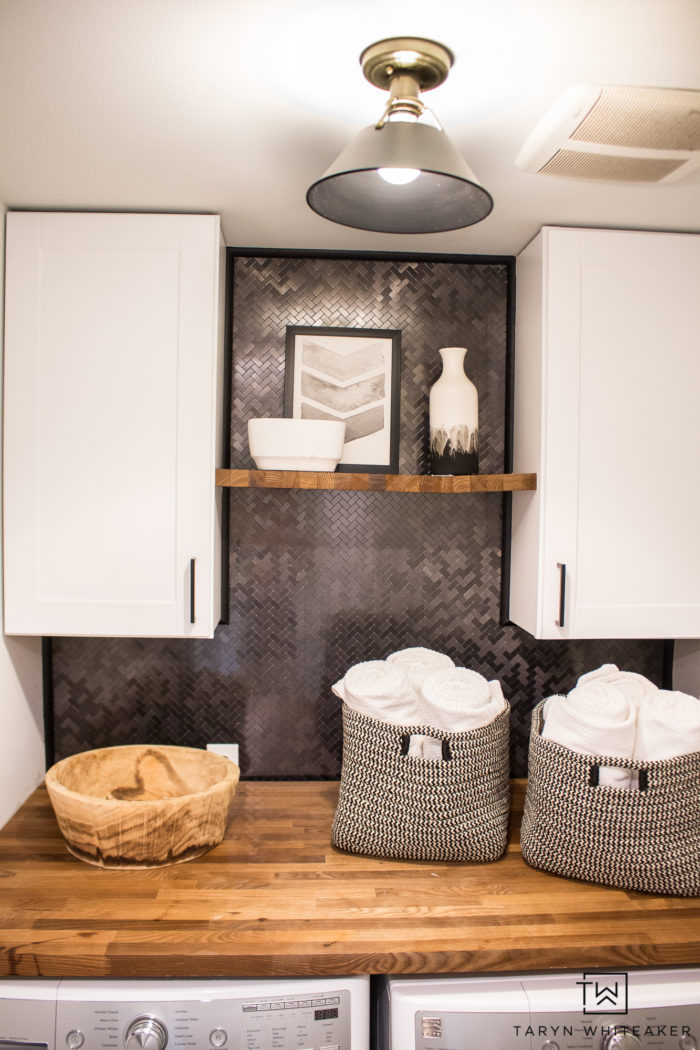 Once the tile was finished, I added some quarter round to the edges to create a more polished look. I think it adds so much.
Laundry Room Decor
I love this little laundry room scrabble print I found for this room. It's so cute and also classy at the same time.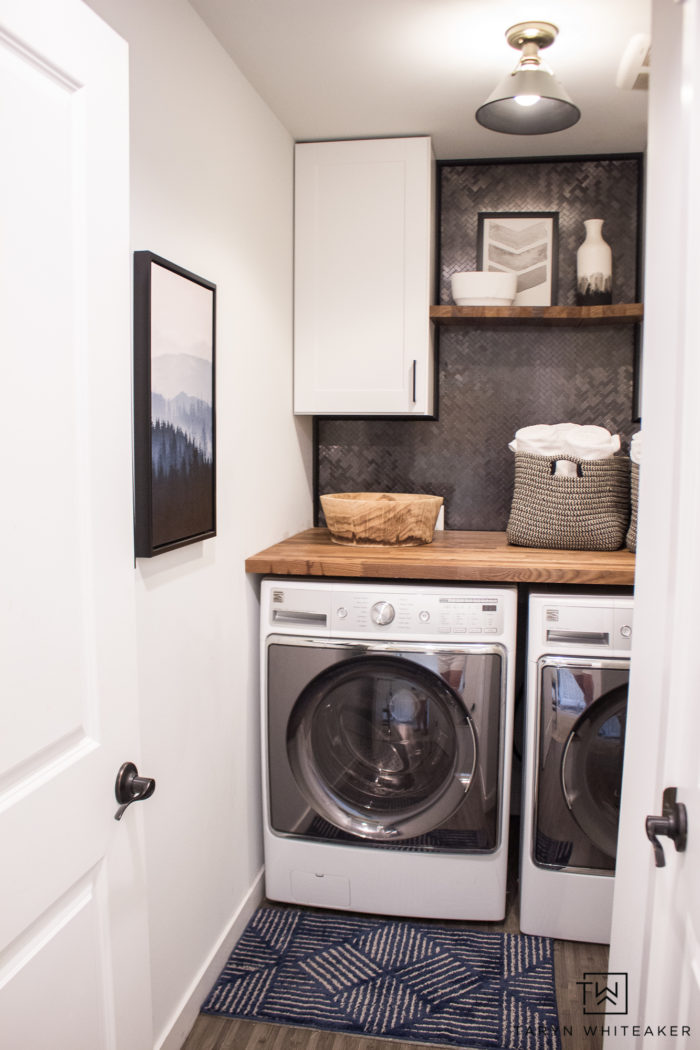 And to keep with my pacific northwest vibe around our home, I added these moody mountain prints. I like how they add a subtle pop of blue to the room.
Small Laundry Room Makeover
If you were wondering what our laundry room looked like before, here is the very original laundry room in our home.