Alright friends, it's time for a little check in on the laundry room update! It's week 3 on this challenge and so far things are moving a little slow but that's all about to change! But here is what happened over the last week!
Let's do a little recap, here is our laundry room design plan, here are the troubles we ran into last week, and now….
We Have Paint!
We finally have paint in the laundry room! We painted it the same color as the rest of the house, Reserved White by Sherwin Williams. I love this color because it has a slight gray tone to it. But it is still a really good white.
We painted the entire room, including the walls and all the way up the ceiling. On the back wall there will be a new backsplash and cabinets so it will have more dimension to it once it's all done.
Let's Recap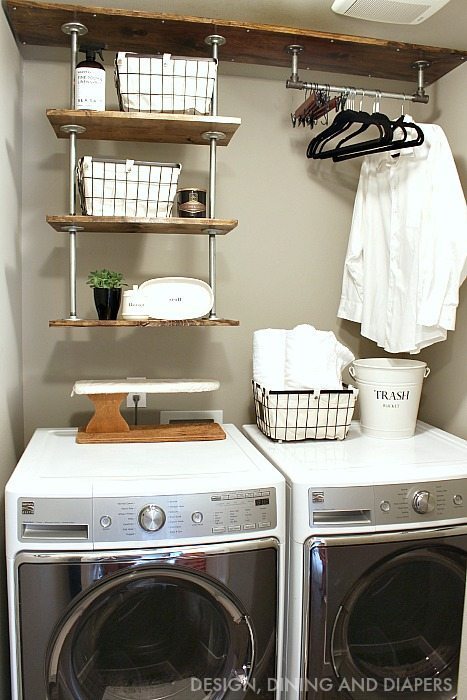 Need a refresher? Here is what our laundry room looked like when we started. It's now been taken down, repainted and ready to start installing all the good stuff! Everything should start arriving this week and the next few weeks are going to change this space!
Curious what it's going to look like in the end? Check out my laundry room design board with all the products!
Here are peeks into how the New Year New Room challenge is going for everyone else.
And a special thanks so our sponsors: