This hallway is one of the things that made me fall in love with this house. The arches. Look at those amazing arches. A feature that a lot of people are now adding to their homes and these were originals. This long hallway is right off our entry, the place where guests enter and the place I want to feel like an instant picture of our personal style. This hallway was already a total dream, but I wanted to freshen it up a bit and give it a more modern look.
Arched Hallway Design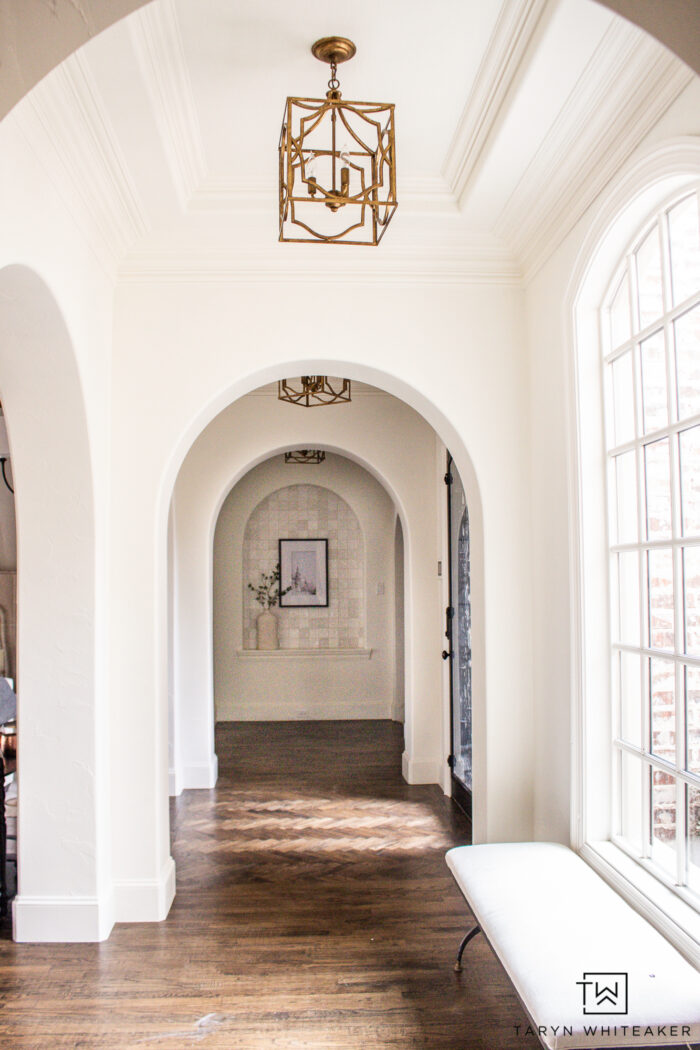 What a beauty! It took me about 2 weeks to find the perfect creamy color for our house. It was NO easy task! But completely worth the effort. Our trim is very creamy to begin with and we plan on keeping it. This house pulls very very warm tones, even the most off white ivory colors were too white. Or the creamy colors were too yellow. I finally decided on a custom version of Sherwin Williams Creamy. I will put a pic of the formula below if you want to try it.

Before Hallway
Here is what the hallway looked like when we moved in. It's still just as charming just a different look. I am personally not a fan of the beige walls, I prefer more clean looks and I wanted it to feel like OUR home.
I originally thought I would replace the lanterns to something a little different. But after I painted, I actually liked them a lot more than I did before. It's funny how simply changing a paint color can make you see things differently. Bonus, I saved some budget for other projects!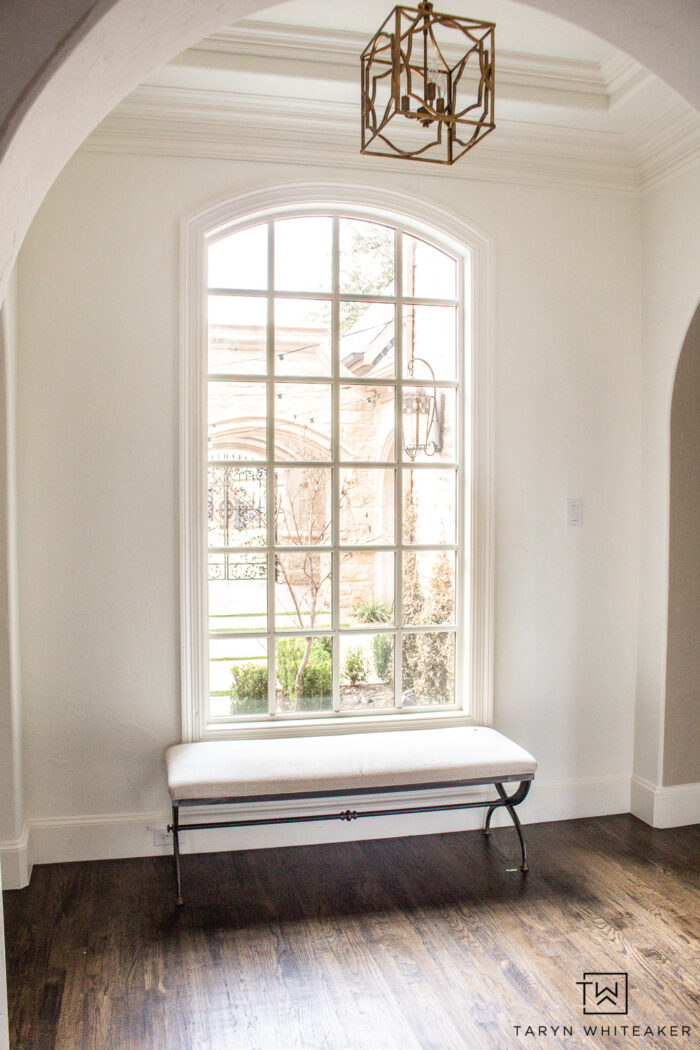 I found this Restoration Hardware bench on FB marketplace shortly after we moved in. I cannot believe how perfect it is for this window. It was MADE for it! I love this little view looking into the courtyard.
Tiled Arched Wall Niche Project
Wall niches can be extremely challenging to work around. There are many wall niches I would simply dry wall over and fill in, but I actually like this size. It's a great place to feature some artwork. I also wanted to take it up a notch by adding this beautiful textured tile to the space. You can see a full tutorial on that tiling process here!
I picked up that architectural print at a local thrift store! I think I might switch it out to something a little different, but it works for now. I also added my new favorite faux greenery stems, these are SO PERFECT for displaying in vases. Budget friendly too. Target still sells this pottery vase as well, it's one of my go-to's!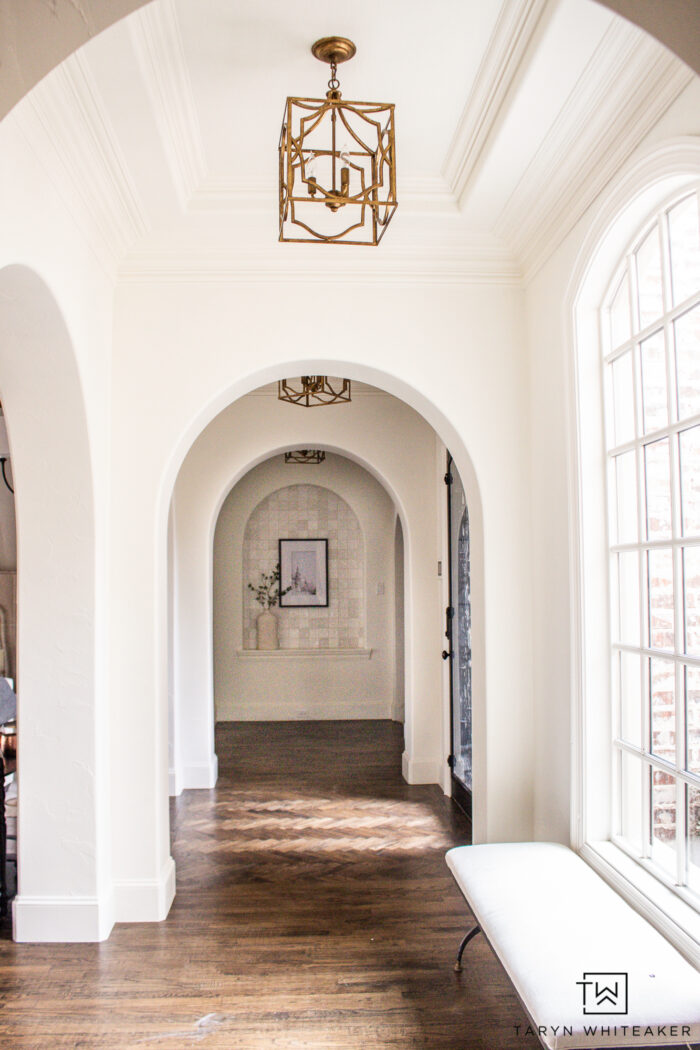 I am so happy with how this hallway turned out! It will only continue to evolve from here. For now, I love how bright it feels and more importantly, it's beginning to feel more like OUR home and not a VRBO we are staying at lol.

So what's next?! Head here to read all about my dining room plans! That's NEXT!

Paint Color Formula