Disclosure: This post is sponsored by Michaels. All opinions and product selections are my own.
I've been chipping away at our fall decor this year, it's my favorite time of year to decorate the house. I've shown you quite a bit already but there is still more to go! I always have a few specific areas in our living room that I switch out with seasonal pieces, and our coffee tables are one of them! I really enjoy creating seasonal centerpieces for these areas, sometimes they can be simple like a bowl with fillers and other times they can be more elaborate. Today, I wanted to show you this year's fall centerpiece I created for this sitting area, using tons of new fun finds from Michaels.
Boho Fall Centerpiece
The Fall Harvest Market at Michaels has everything you need to MAKE it Feel Like Fall! They switch out their decor often and have SO much to choose from. And I love how they carry different decor lines for different styles, everything from traditional to trendy, a little boho and farmhouse.
Fall Coffee Table Decor

For this piece, it was all about layersing and adding complimentary pieces together to create a Modern Boho Fall Centerpiece. I started with this wood and galvanized tray and built from there. Then, I started to fill it with these beautiful gray velvet pumpkins with feathers, these mini rose gold succulents (which I have fallen in love with), and some white pumpkins.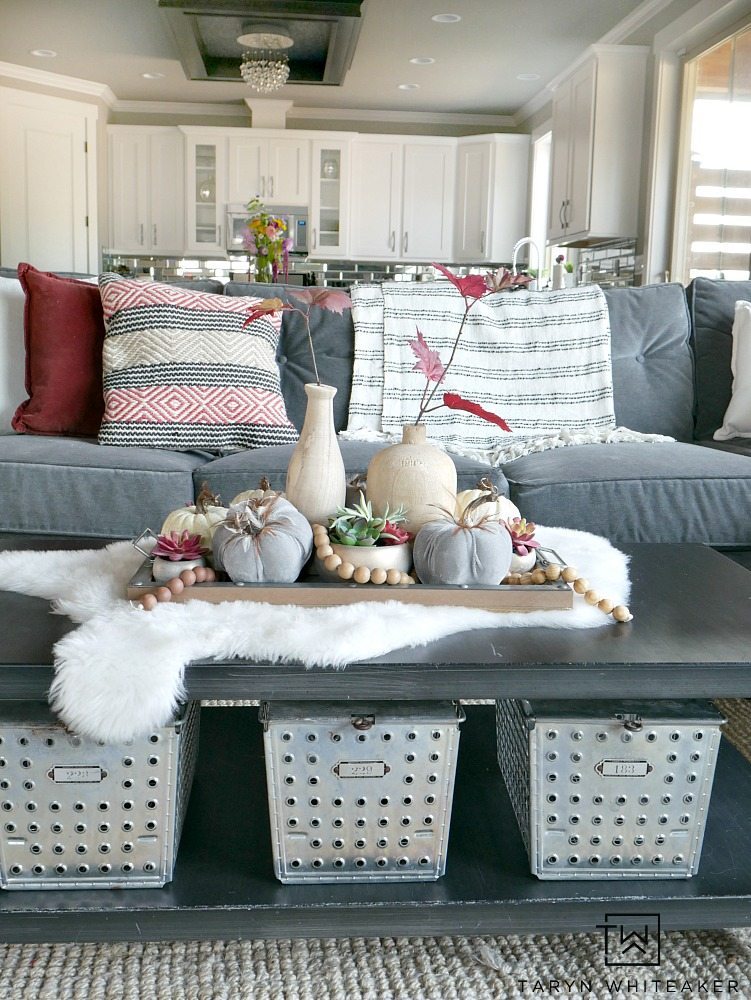 It really ties together the whole look of my fall decor this year. I wanted something neutral, but also with pops of deeper earth tones with a subtle boho look.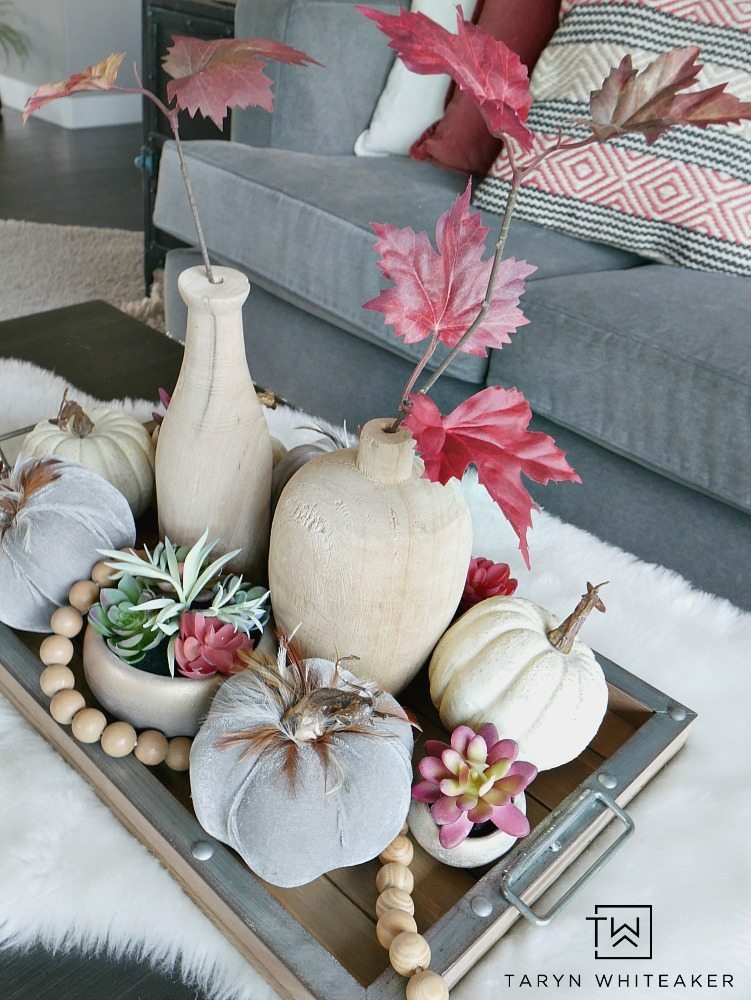 Aren't these pumpkins too cute?!?! I used a bunch of these and the succulents on this year's fall mantel and I have them throughout the house as well.
By placing the white faux fur underneath, it gives the centerpiece more dimension and the layers make it pop!
This is a really easy centerpiece that you can recreate on your own! They have tons of beautiful fall decor pieces to choose from.
And be sure to follow the hashtag #michaelsmakers on Instagram to check out tons of project inspiration. You can also check out