Around this time last year I was still in the middle of getting settled into our new home. We had only been here a few months when the fall season started and I was way more focused on making our house livable versus putting together the perfect pumpkin displays. One thing I often forget is how much those pumpkin displays mean to my kids. I love to decorate both my home and for the holidays and it has since turned into my full time job. But one thing I often underestimate is how much my kids love the cozy feeling of the holidays and the extra effort that goes into them.
By the time we reached Halloween last year my kids politely explained how much they missed seeing pumpkins on our porch, Halloween decor up around the house and those little things I never knew they even noticed. So this year I promised I would get back into my more normal holiday decor. This weekend I kicked it off with a new fall bench display in our front entry way. It's simple, cozy but just the right amount of fall.
Fall Bench Display
I had this bench off to the corner of our courtyard, it was part of a little spring refresh project. I liked it over there but I also have plans for something different in that corner. I decided to move the bench to the entry way and create a fall bench display with it. A cozy space to put your feet up or put on your shoes or simply wait for your ride.
I have been looking for a bench for this space for awhile, I actually thought I needed longer one. But I have to say this smaller one seems to look just fine as well. So may be I've been over thinking it!
I got this bench at At Home Stores in the spring, it was under $100 but I'm not seeing it on their site anymore. I also added this little bench cushion that I found there as well. I found the same outdoor bench on Amazon that's available!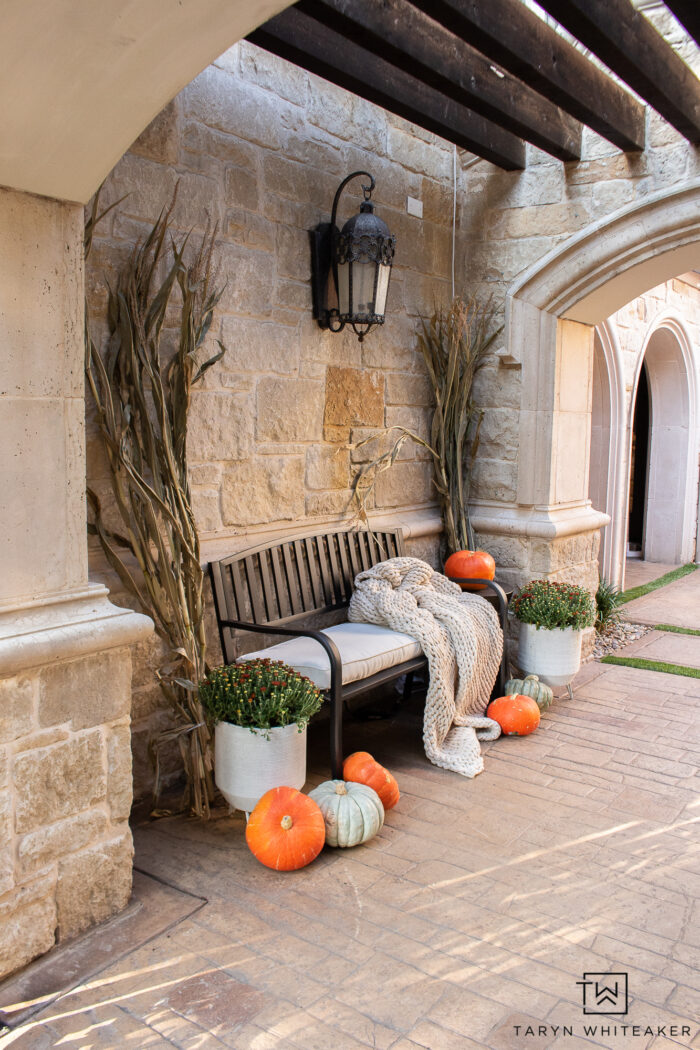 The White Speckled Planters are from World Market. I put some traditional mums in there. Is it possible to have a fall display without mums? I feel like it's a must.
With a few heirloom pumpkins and corn stalks, this little fall bench display is just what this space needed!
I found this chunky knit blanket on Target last spring (still available!), it's one of my favorite blankets. I love the texture. It also comes in a few different colors too! I'll put it away when the rain come sin, but thankfully that isn't much this time of year :)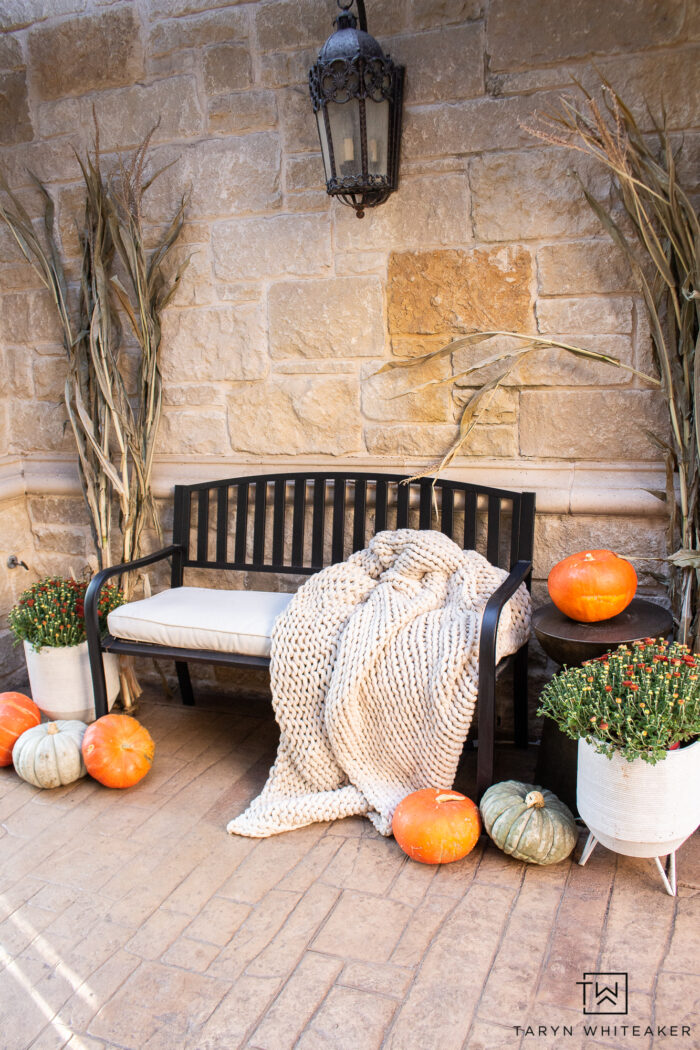 This project took me one quick trip to Lowe's for a few fall items and about 30 minutes to put together. I hope my kids enjoy it and appreciate the little touches of fall.
In fact, I think I love the bench here so much that I already have some ideas for Christmas! Little trees on either side, white lights, yes I can see it now.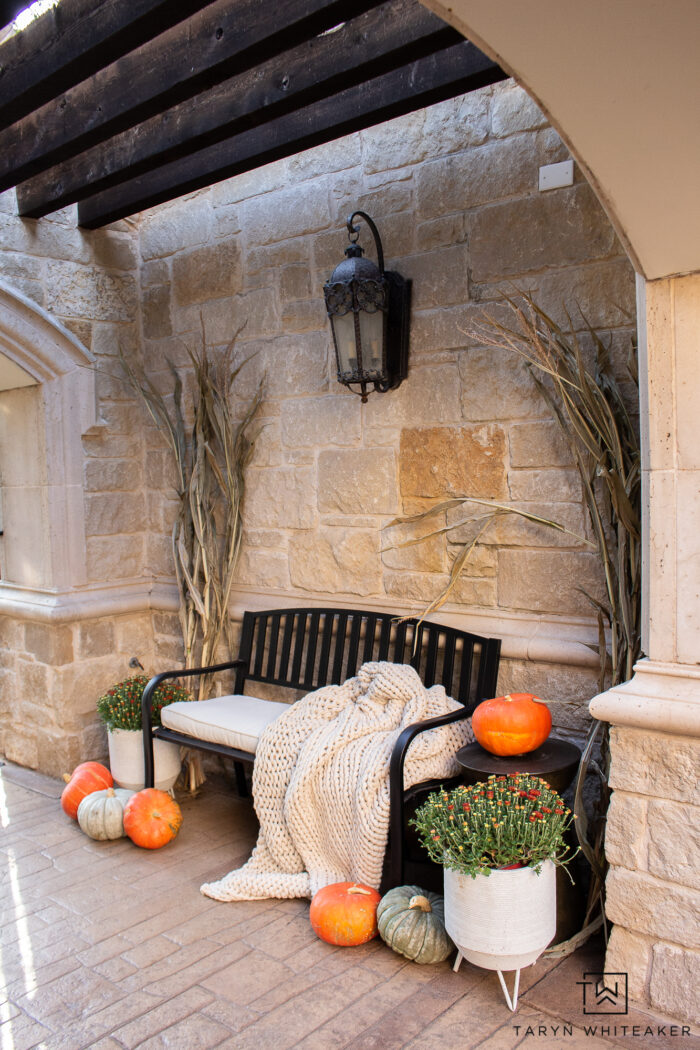 I have a few more fall displays coming up this year, It's funny because I would often decorate for fall and THEN Halloween, but it seems as though everyone just decorates fro Halloween around here. Our neighborhood goes ALLL OUT so I definitely need to up my game. I've got a few things planned coming up.
Available Sources