It's time for an update on our living room! If you have been following along on my InstaStories you'll know that I have often struggled with the layout of the main living space in our home. The corner fireplace incredibly challenging to decorate around, especially since this space has an odd shaped section of carpet installed as well. It just doesn't work, so I'm trying to work with it.
In January, I was bored one day and decided to rearrange all the furniture in this room. Just for fun. Just to see if I liked the sectional in a different place. Which seems all fun an innocent, but the problem is I didn't really have a plan and I honestly still don't but I thought it was time to share a update on this space, what I have planned for NOW and what I'd like to see in the year future. So let's check out the new living room corner sectional.
Living Room Corner Sectional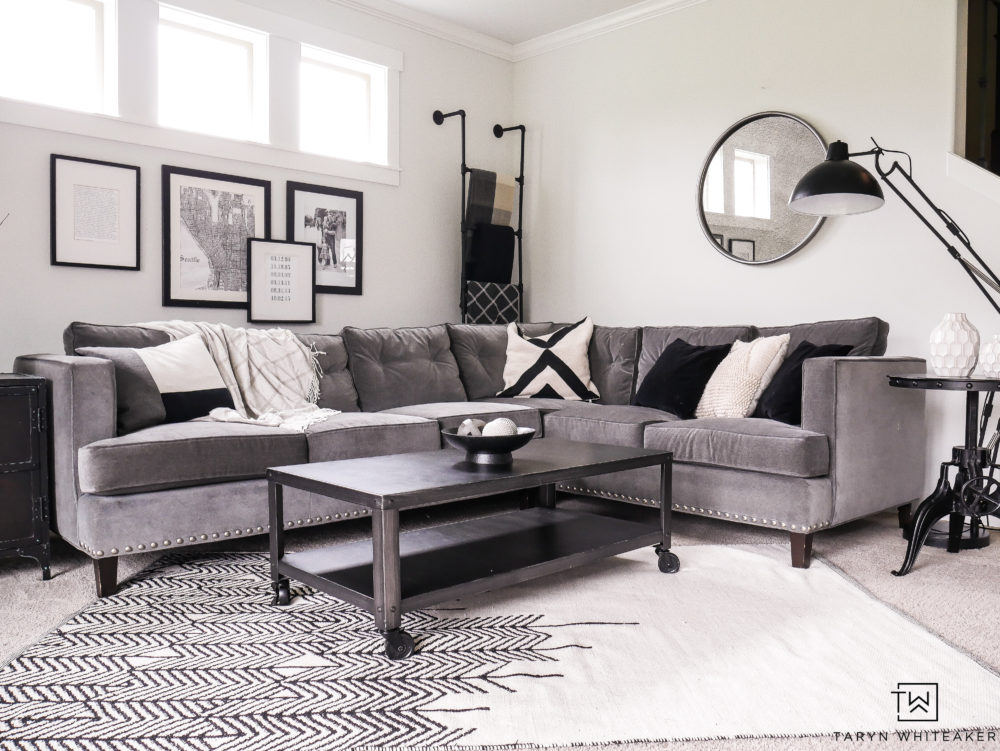 Here is our 'new' sectional area in our living room!
Precious Living Room Layout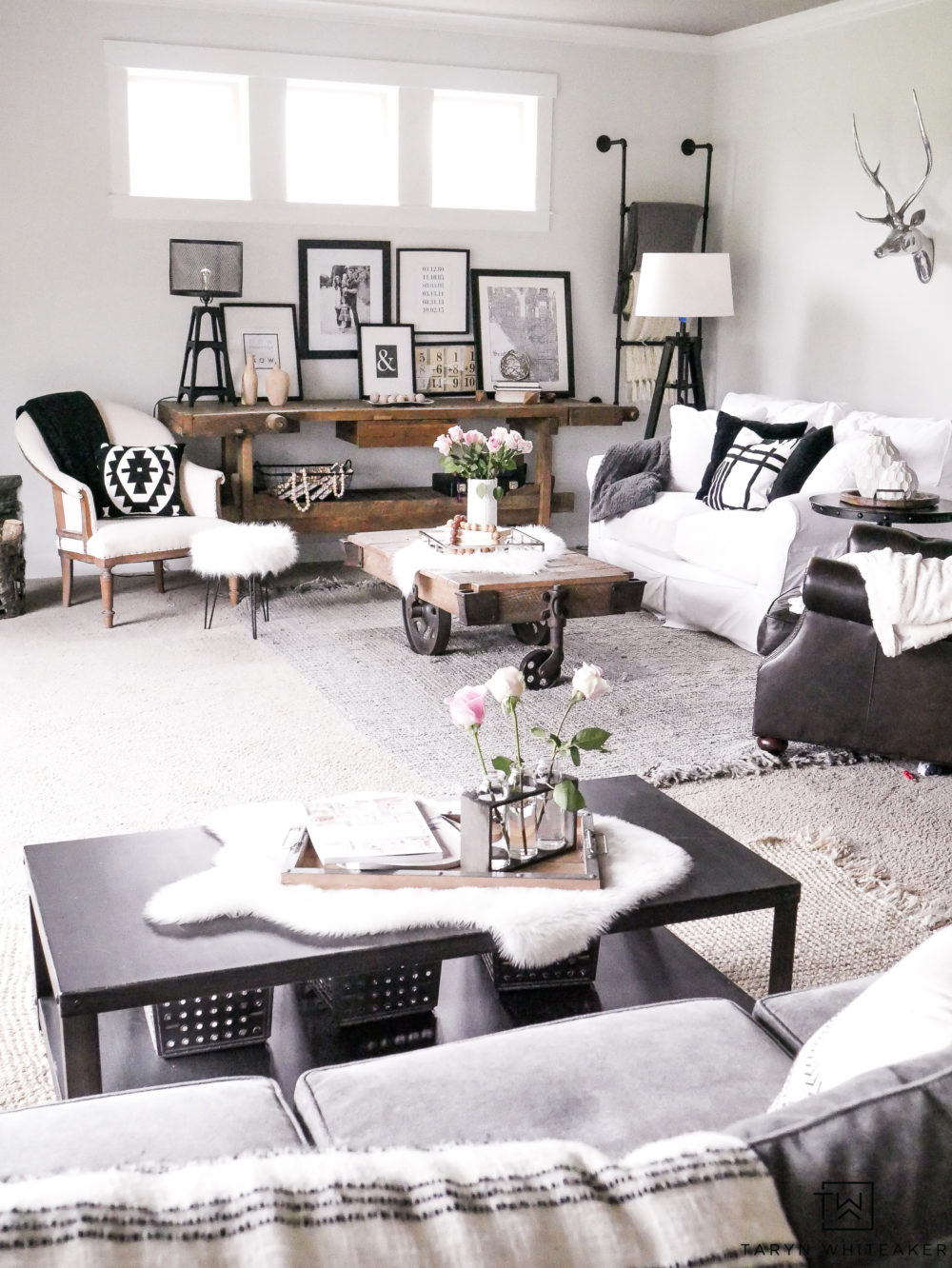 If you can't remember what our space looked like before, here is how it was arranged for the past four years! We essentially had two separate seating areas that faced toward the corner fireplace. I always felt like they were a little disconnected and didn't flow super well, but again this room has challenging factors.
Black and White Modern Living Space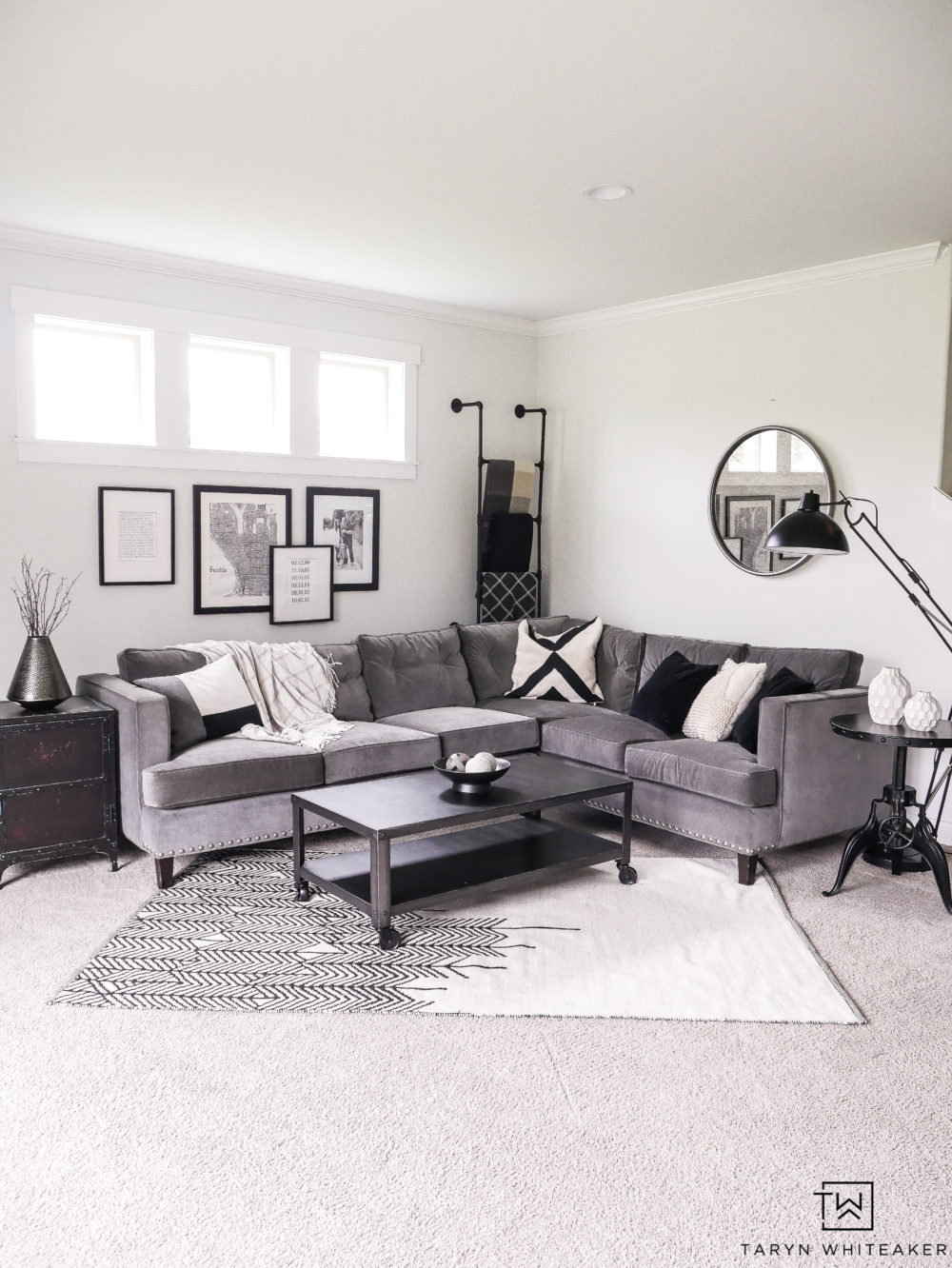 Over the past year or two I have definitely been transitioning my style to be a bit more modern and definitely more minimalist. A lot less 'stuff' and more functional and classic spaces. Having the sectional in this corner just felt a lot more functional and cozy. It is for sure a change but I am liking it so far… but…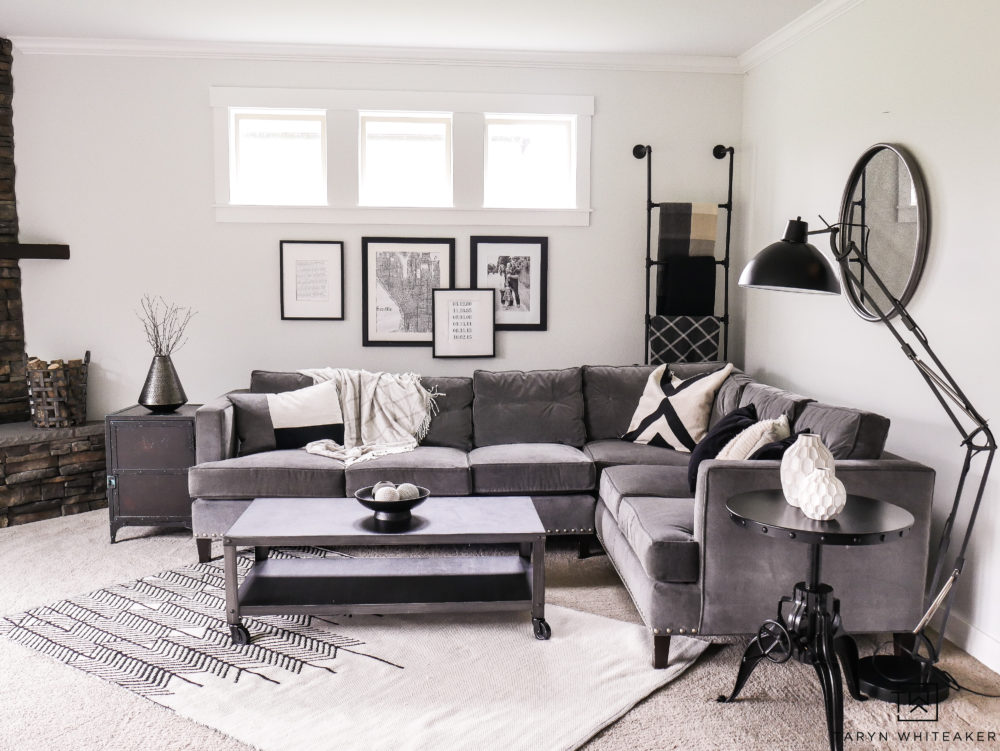 But I honestly don't know where to go from here. My ultimate goal (hopefully this year) is to rip out the carpet in here and then extend the hardwoods from the kitchen into the living space. I have been on a hunt to find the matching hardwoods for a few months and I'm not having any luck. SO I need to dig a little deeper and see what I can find. If we can't find the exact hardwoods, we probably won't rip up the carpet because I don't want to replace ALL our hardwoods. Eeek.
Once I find out if we can put hardwoods in or not, then I'll come up with a more detailed plan for in here. We definitely need more seating areas because the rest of the space is just really open right now and awkward. But we will have to see what happens.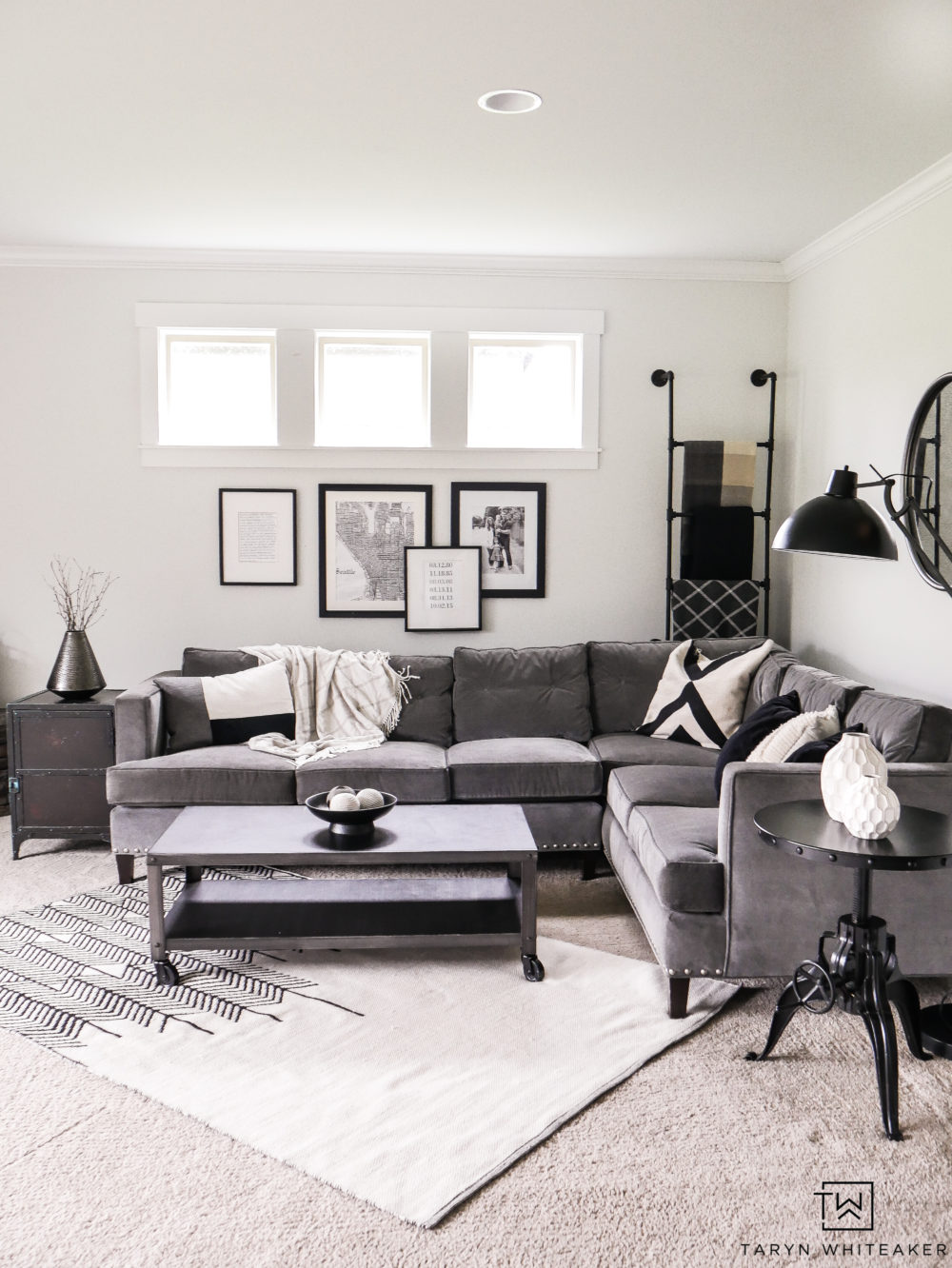 For now, I just used what I had to pull this new corner together. I didn't want to purchase any new pieces until I knew for sure what my ultimate goal is!
Here are the links for all the items in this space I can find online! If you have any other questions just ask!