Disclosure: this post is sponsored by JOANN, all opinions and creative content is my own.
Fourth of July is quickly approaching and it's time to bring a little red, white and blue in your homes! I just revealed our new updated outdoor living space, which I love, but I wanted to give it a little pop for the upcoming holiday. I headed to my local JOANN store and came home with a few new Fourth of July decorations along with supplies to make these trendy Shibori Pillows, which is basically just a fancy name for tye-dye! SO I'll show you how to make some of those too tomorrow! But for now let's take a look at some of the fun ways you can add Fourth of July Decor to your space.
Fourth of July Outdoor Decorations
We love this space in our home. It's a place to entertain, relax, hang out with the family and is such a great place to add a little holiday decor throughout the year. I wanted to give you some ideas on how to easily transform a space in your own home to give it a pop of color for fourth of July and add some fun ways to entertain your guests.
Add New Throw Pillows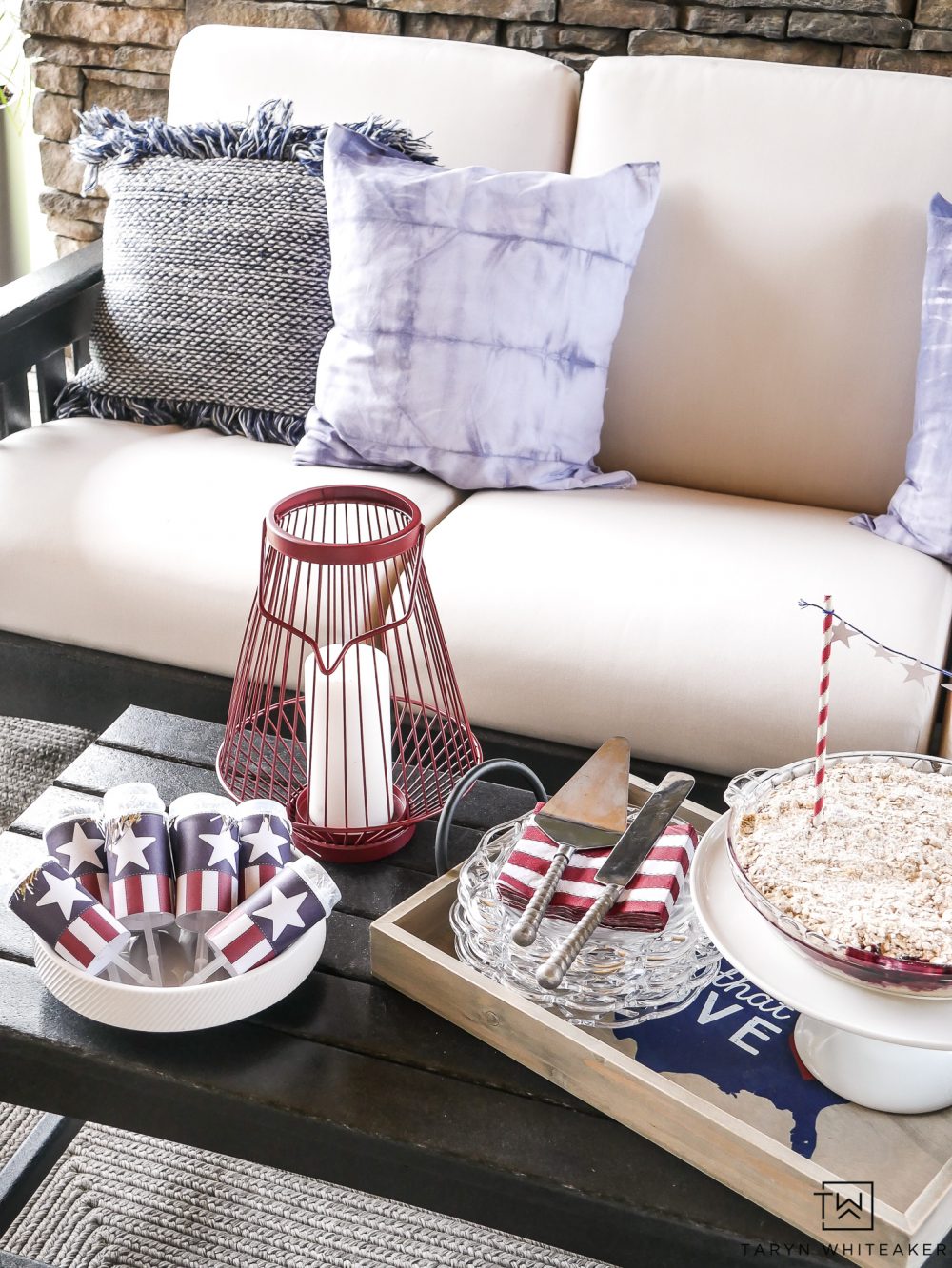 If I had any color to my home, it's typically navy. Or a little bit of red during the holidays. But this time I added a little bit of both for the Fourth of July! I created these DIY Shibori Pillows using Rit Dye. What I love about these pillows is that they are all different and unique and no two pillows will ever be alike! I paired the DIY pillows with these gorgeous textured fringe pillows from JOANN. I love the blue tone. Pairing pattern and texture is always a must when switching out my pillows!
Everyone Loves Dessert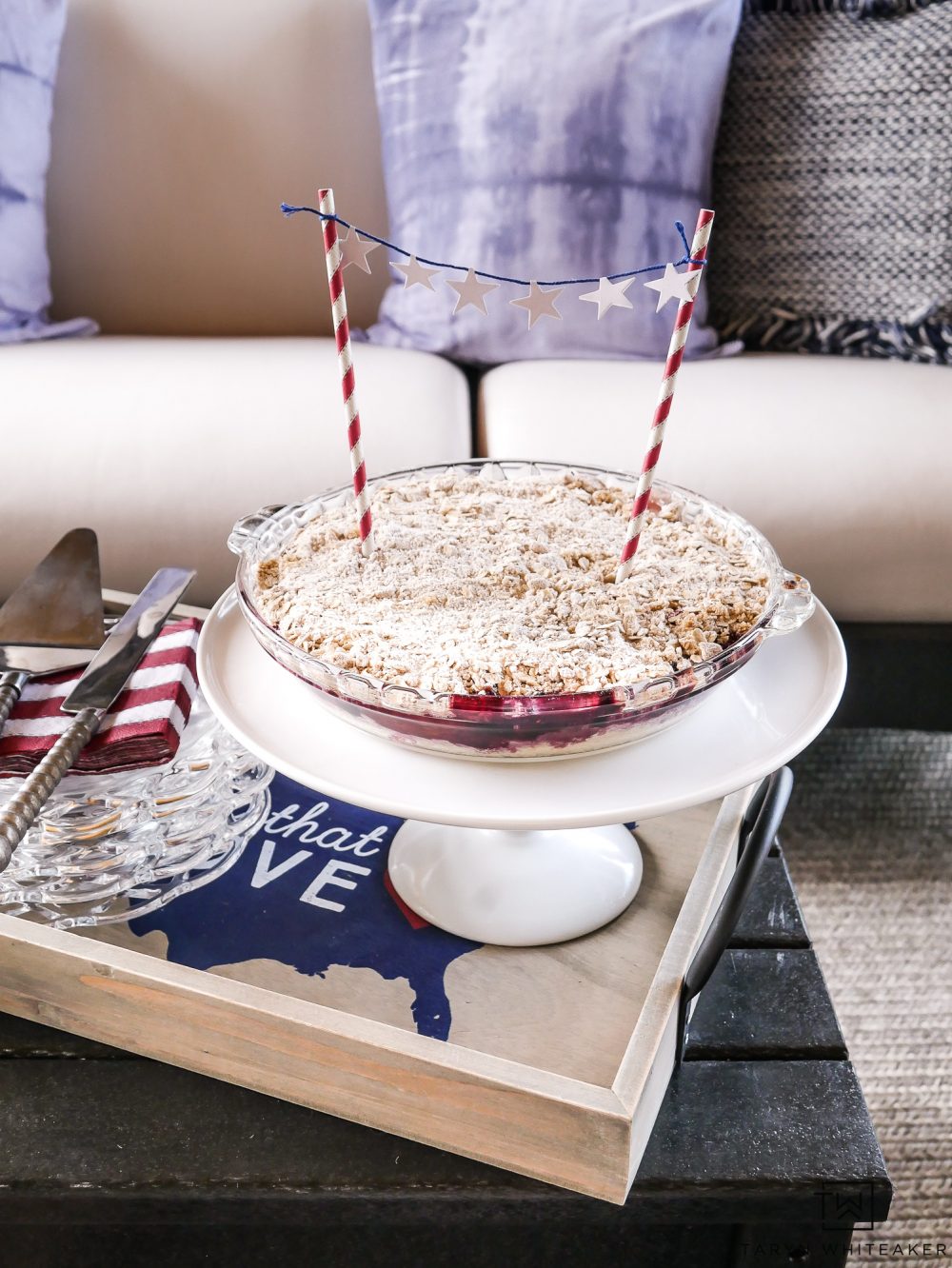 When I have people over for July 4th, or any other holidays, I always think about ways to keep them entertained or keep those bellies full! I try and take advantage of tabletop space, weather it's to add a little more decor or make room for some finger food or tasty treats. I grabbed this cute festive Fourth of July Tray at JOANN along with the super cute pie bunting and lanterns (which can be used year round!). On the tray I added my Berry Crisp Pie and festive napkins for serving.
Don't Forget The Party Poppers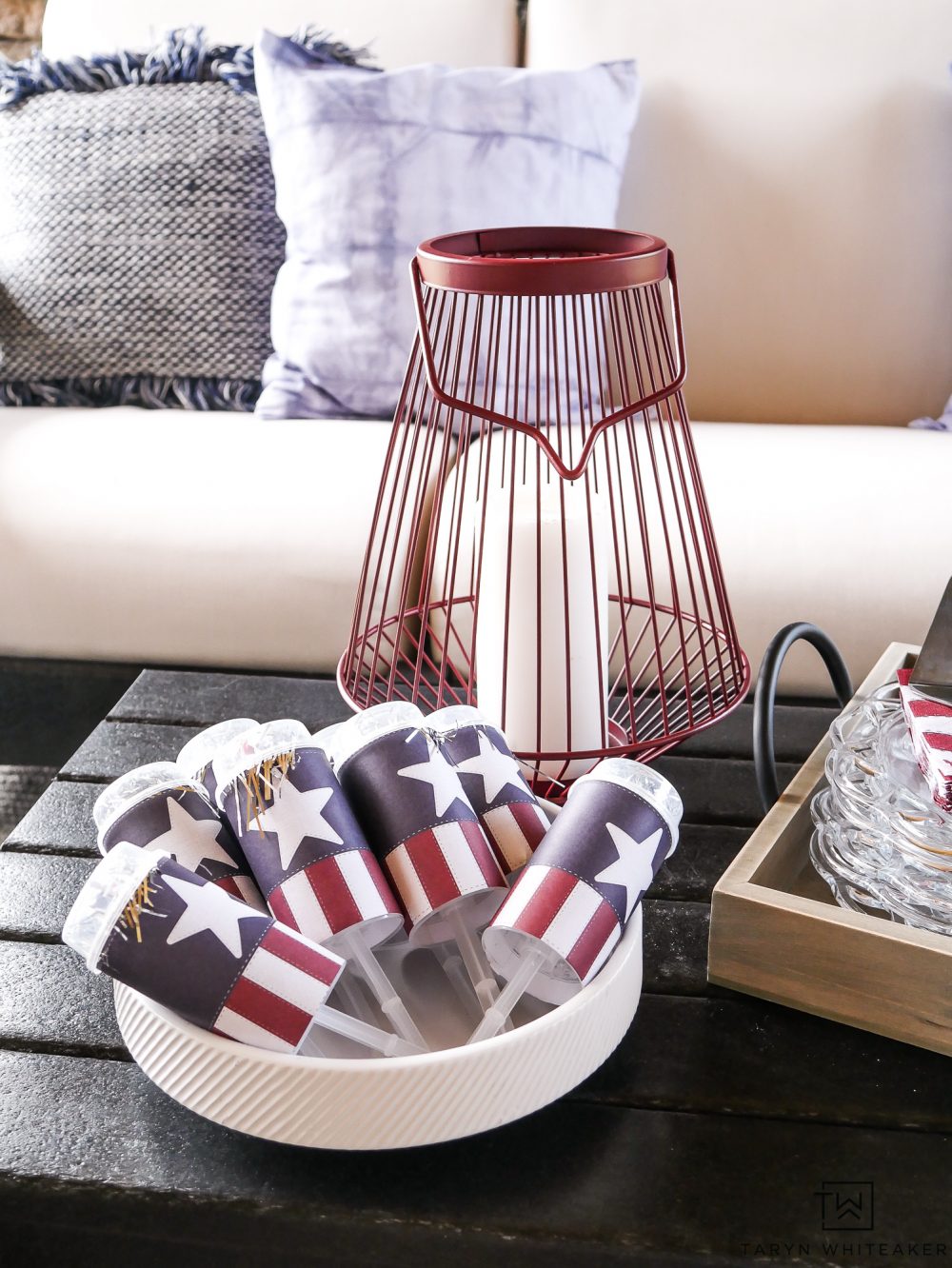 Whether you live in a place where fireworks aren't allowed, or you want to keep everything kid friendly, party poppers are a great way to go! Kids love them, they are safe for everyone and they make for great photos!
While they are messy, it sorta gave me a panic attack for a second, but at the end of the day it was so much to have a little confetti war with the kiddos and they keep asking when we can do it again!
If you are looking for more summer decor and craft ides, check out JOANN on Instagram and Joann.com!
PIN FOR LATER

SaveSave
SaveSave