Hello friends! I'm finally starting to work on new projects over here and see some results! Feels good to be working on new things again. I can't wait for this year! I'm kicking off the year with a small update, I finally found the perfect modern mirror for over the mantel.
After I completed the stone fireplace makeover last year, I knew we would eventually move the TV to the wall and put something different above the mantel. And I cannot tell you how excited I have been for this! I have always sorta despised having a tv over our mantel because it's so hard to decorate around. But no more!
Modern Black Arched Mirror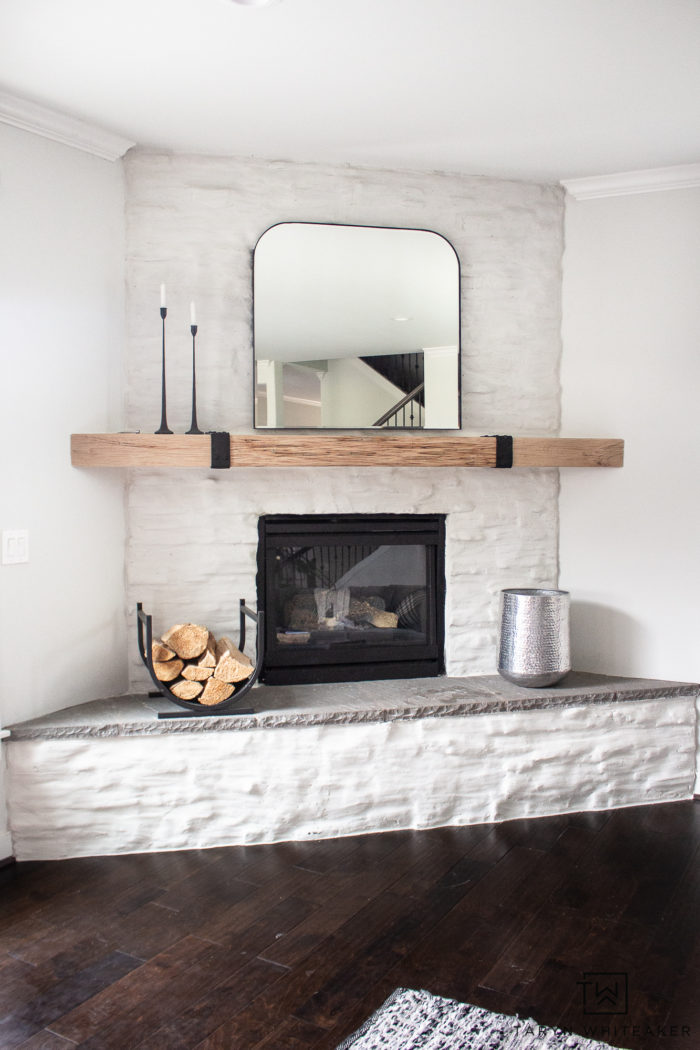 I went on a search for different modern artwork and decor up there. Because of the opening on the stone for the TV, I was limited with picking a very specific size of artwork above it. I also started to think about how I would eventually want more artwork around the TV so I didn't want to put too much artwork in here.
SO. I ultimately decided on a large modern arched mirror and I LOVE it. I bought three different ones, but this Arch Mirror from Crate and Barrel won me over. It was the perfect solution.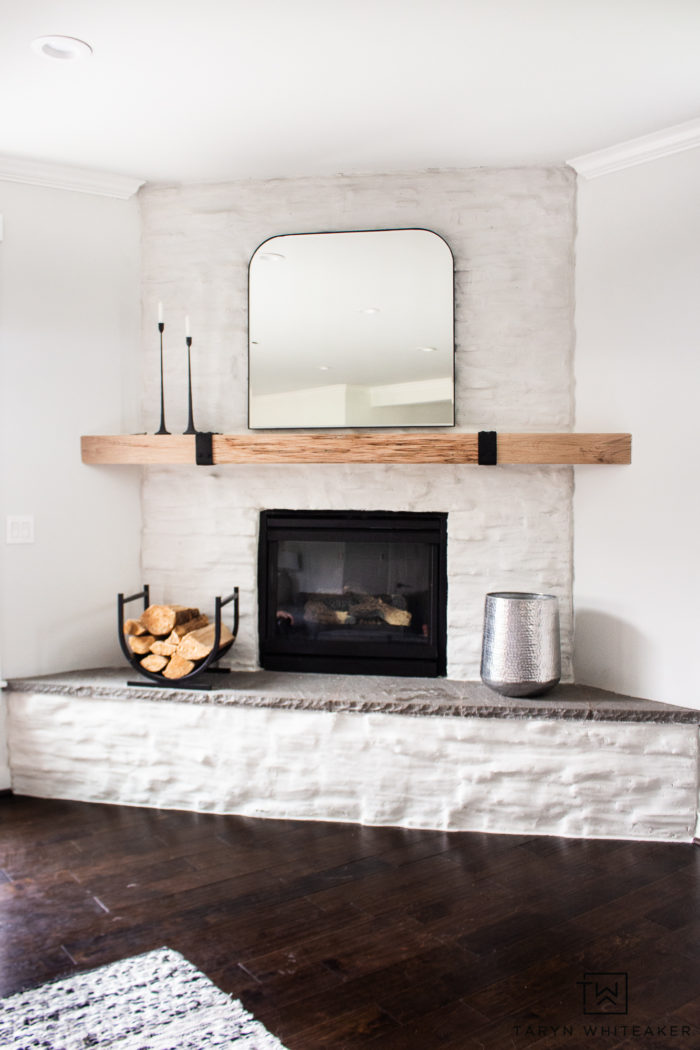 I feel like the fireplace makeover is now truly complete! Gah I can't wait to decorate it for Christmas next year! Only 11 more months.
The other mirror I considered for this space, are this half circle one, and this frame half circle one!
Shop This Look