Well we went right from summer to winter around here, with our 35 degree mornings all of the sudden but I'm still enjoying some of my fav fall outfits. From my favorite cozy outfits to business attire, I'm sharing some of my favorite fall outfits on the blog today!
Fav Fall Outfits
Athletic Wear
I love this whole outfit from Vie Active! I have been wearing these leggings none stop ever since I got them! They really are worth the price, but size up! You can read my full post on there here.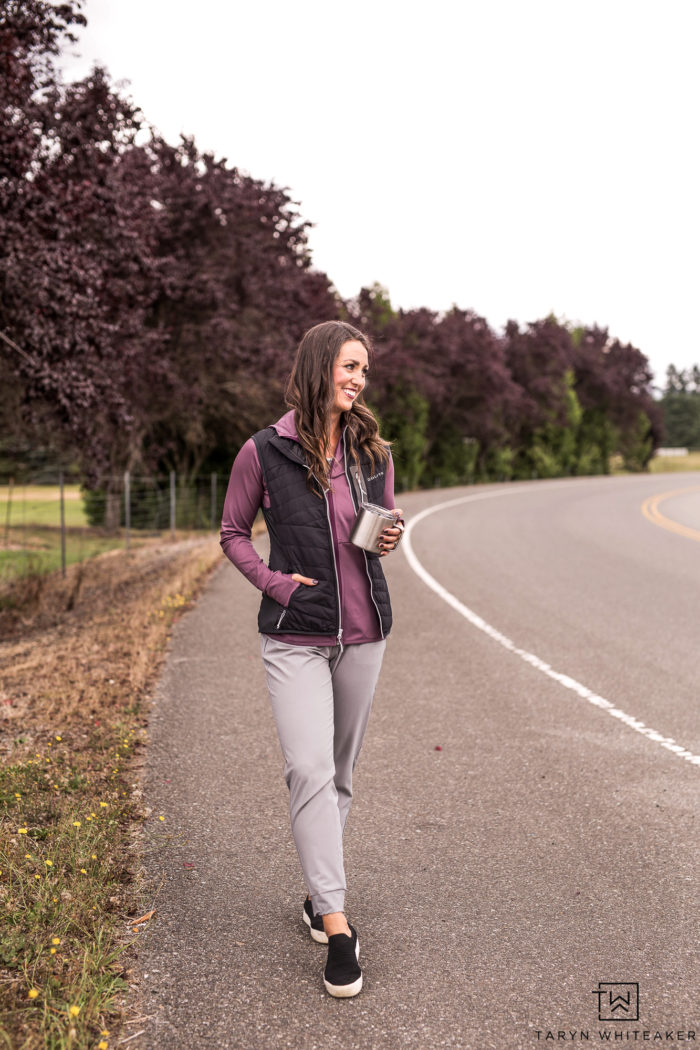 I have been loving this vest and hoodie from GoLite. You can read my full post here and get a discount code, but I can honestly say I wear this hoodie as soon as it's clean and I can't seem to wash it enough! It's SO comfy and the vest has been a great throw on!
Casual Cute Outfits
This is my go-to mom outfit this fall! I've been wearing my Spanx leggings more and more and realizing how amazing they are. So worth the price. I like to pair them with longer shirts and sweaters and this oversized tee has been great. And you can't beat the price!
I've been wearing these high waisted jeans a ton. They are perfect with a shorter top or body suit! I throw on a cozy shawl over them here I picked up at Tuesday Morning of all places! I didn't know they had clothes!
I love this comfy outfit! And these shoes, hat and belt have been a staple for throwing on together. They instantly make an outfit and can all be found on Amazon for super great prices!
I stumbled upon this cute Sunday Funday sweatshirt on an online ad and took a risk, it turned out super cute! And you can see my full tailgate post here!
This sweater is a bit of a stretch for me, but I now love it. I wore it over a fitted midi dress and these new booties I picked up on Amazon. Overall, a really inexpensive outfit fur under $100 that looks chic.
I've been heading to more and and more events and meetings lately that require a little more of a professional look so it's been fun to add some more business looks into my wardrobe. Love this plum Ann Taylor suit!
Be sure to follow on Instagram to see more lifestyle content! I'm always sharing more glimpses over there :)
I also save ALL my Amazon Fashion Finds to my Amazon Influencer Page, check it out here!
Photos by the lovely Shaylynn Marie Photography