This post is sponsored by GoLite , all product selections and styling are my own.
Our kids started school this week, there is a coolness in the air, our weekends are now jam packed with soccer games and activities and I'm getting back into my normal workout routine after all the summer vacays. Yup, it's officially fall! Time to bust out the soccer mom uniform and bring out the fall athleticwear.
I've partnered with GoLite to show you some great fall athleisure outfit ideas! From the gym to the field to coffee with friends. I'm here to keep you cozy this season.
Fall Athleisure Outfit Ideas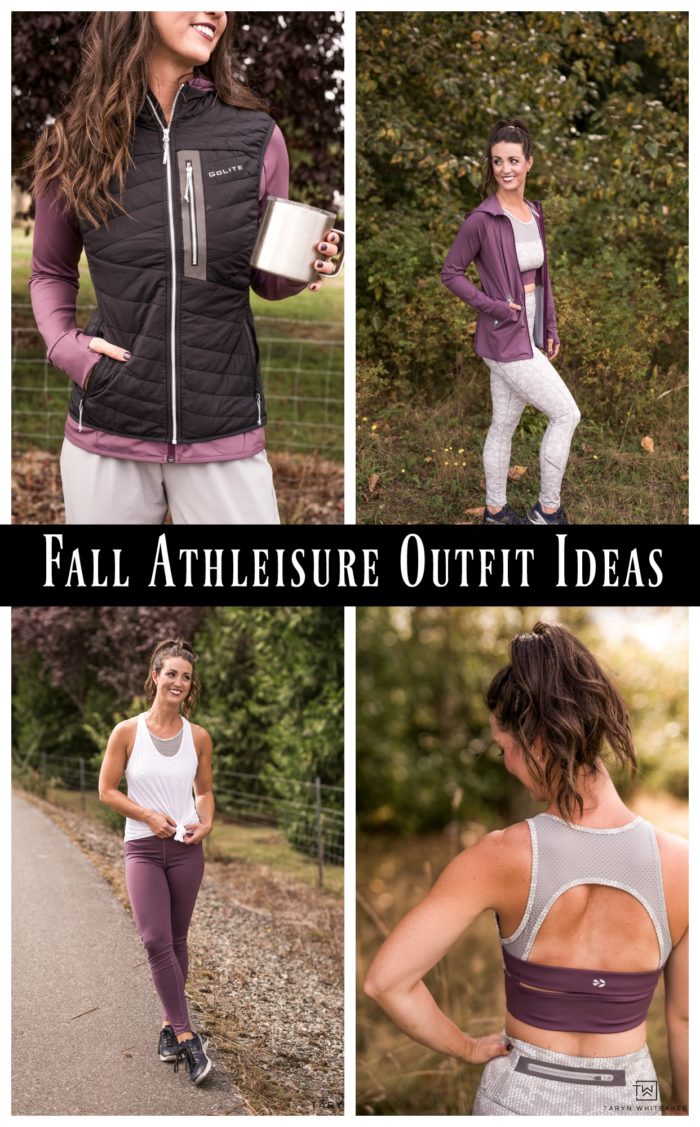 Click here to shop! And don't forget to use the code TARYNWHITEAKER for 15% off your purchase!
Saturday Mom Uniform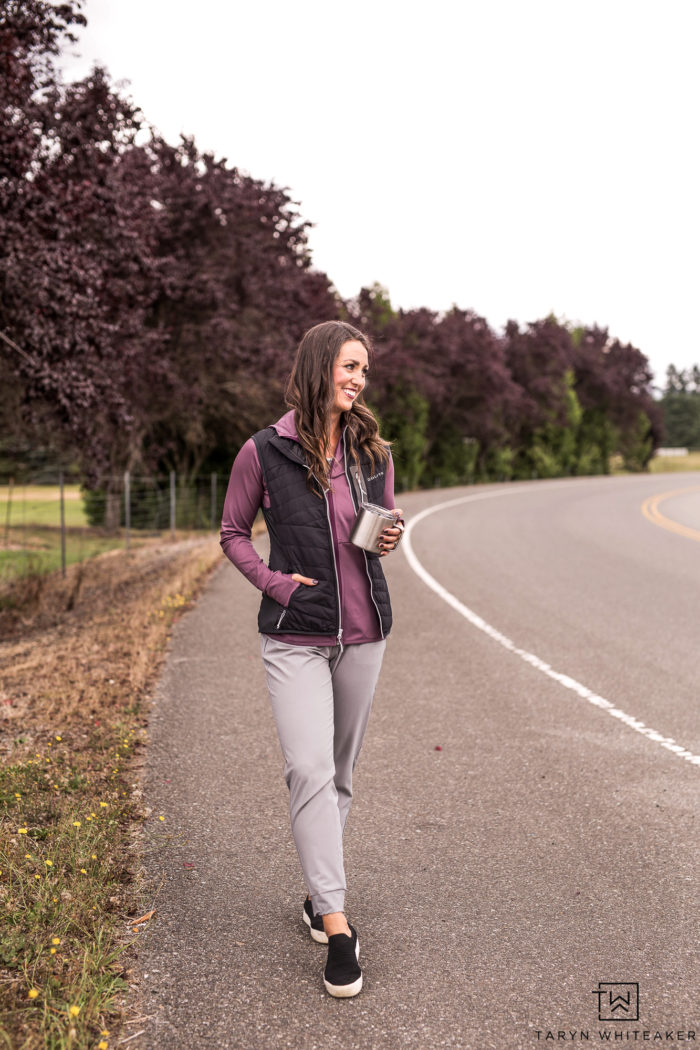 This might be my Saturday morning uniform for the next two months! These light-weight joggers are perfect for those morning walks, trips to the soccer field or afternoon hike in the cooler weather. Would you believe they are made out of 20 recycled plastic bottles?!
That's the thing that intrigued me the most about GoLite, they have an entire recycled clothing line that is made from recycled plastic bottles, otherwise known as PET. One would think that their fabric would be uncomfortable and stiff, but they have mastered the process of creating incredibly lightweight, soft, and comfortable recycled clothing.
I will make quick note on sizing, I feel like the pants definitely run big. I had to roll the waist down on mine. I would definitely size down if you are in-between sizes or want a little bit of a more fitted look.
I paired the ReLite Joggers with the ReBound Hoodie in plum and the ReFill Back Vest. Can you ReMember all of that?! :)
A great layered look that will keep you warm but also feels lightweight while you move and you can take off the layers throughout the day.
Click here to shop! And don't forget to use the code TARYNWHITEAKER for 15% off your purchase!
Bring on the Plum Athleticwear!
Plum is my 'color' for the fall, so naturally I was drawn to this series of plum athletic wear. It's such a beautiful earth tone and goes so well with all their other pieces. I love how I can mix and match everything I picked. It's a great pop of color to my typical neutral closet.
But this hoodie. I hate to play favorites, but this is my FAVORITE piece. Like this is the jacket I could own in 5 colors and be really happy about it. It's a staple. You can wear it anywhere. Perfect material to workout in, go running, hiking, run errands in, head to sporting events, wear under your ski coat…. I mean everywhere. The fabric is amazing, the fit is perfect, I'm a sucker for thumbholes and it's super lightweight and warm.
I originally paired this hoodie with my more casual every day look, now with the GoLite ReBound Legging and Sports Bra for your next workout. The jacket is great for those morning runs or early trips to the gym. This cute gray and white pattern is really fun and the pop of plum on the sports bra ties it all together.
All of their leggings have a nice high waist to hold everything in and help prevent slipping during workouts.
And the sports bra has the cutest back! Nice and open and looks cute!
Click here to shop! And don't forget to use the code TARYNWHITEAKER for 15% off your purchase!
GoLite Workout Wear
GoLite also makes matching leggings to go with the plum hoodie! If you don't want to be too matchy matchy, you can mix and match like I have or pair it all together for a full head-to-toe look.
Most of the time I like to wear a tank over my sports bras and they have really nice water resistant and breathable options! They come in a ton of different colors too!
For sizing, if you like a loose fit and something that is nice and flowy, stick with you original size. If you prefer more fitting workout tanks, size down, I got a small and it was pretty long on me and had a lot of room, so I made it more 'me' by giving it a cute front knot. Fits perfectly!
If you are in the market for some new fall athleisure outfits or workout clothes that keep you a little warmer in the cooler temps, I definitely recommend checking GoLite out. Plus their story is amazing. Not only do they make a lot of their clothes out of recycled plastic bottles, but they also give back! They have given over 14,000 pieces to global health workers in Uganda! Head to their site to read more about their story.
Click here to shop! And don't forget to use the code TARYNWHITEAKER for 15% off your purchase!
Thanks to Shaylynn Marie Photography for the photos.