I know I haven't even shared a full tour of the new house yet on the blog, but I am jumping right into new projects and renovations! (I plan on sharing the full tour next week). My first big project in the home will be my husband's office that will also double as a guest space when we have friends and family in town. Since Brian will be using the office 90% of the time, I wanted to focus the design around his office, versus a guest space. Today, I am breaking down the mood board for this Timeless Moody Office Design that will last for years to come.
I'm going to share my inspiration photos for the space, what elements I want to take with me in the design process and also a mood board for how things are looking so far.
Office Inspiration Photos
I really loved the design our home office design in our previous home. I still enjoy the timeless masculine look of it, but I definitely want to take it one step further with the design. In fact, we took more furniture from the office, than we did in the rest of the house!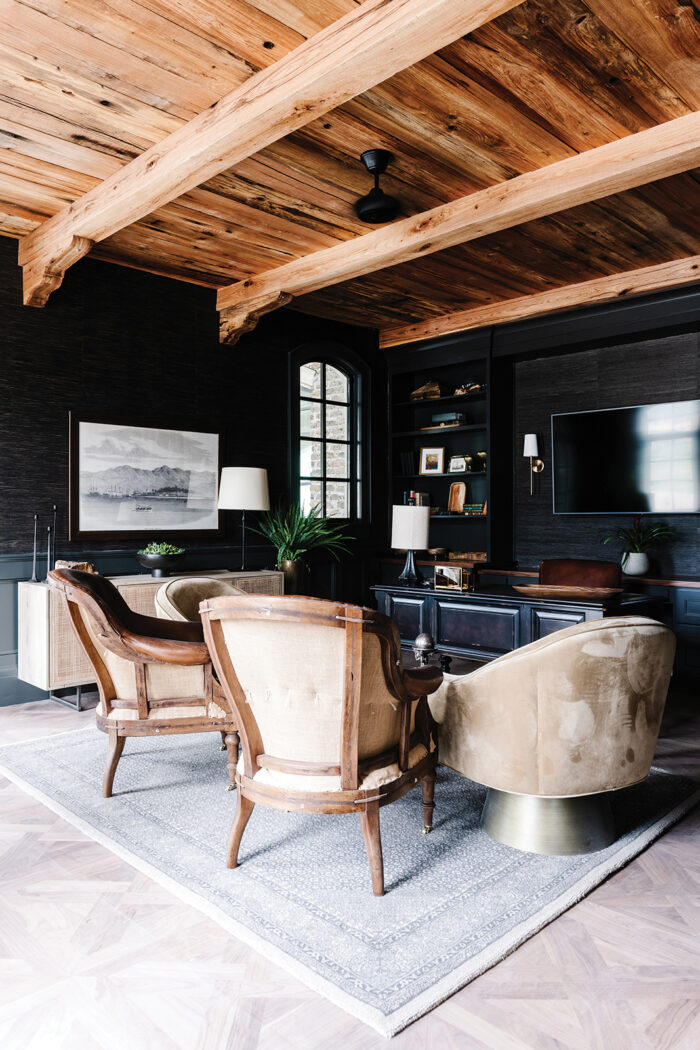 This office is definitely the one we are most closely following the design of. I love the high contrast, the eclectic design of mixing old world with modern lines, the planked ceiling between the beams and dark built-ins. Because our beams are already dark, we are going to keep them that way and will do a darker, moodier ceiling design. Via Utah Style and Design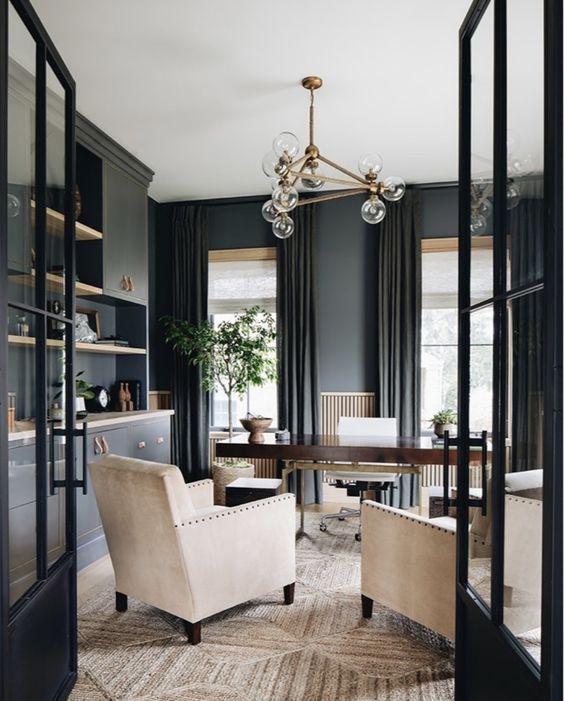 I have had this office from Kate Markers Interiors saved on my IG forever! I love the darker paint, mixed with neutral textures and brass accents.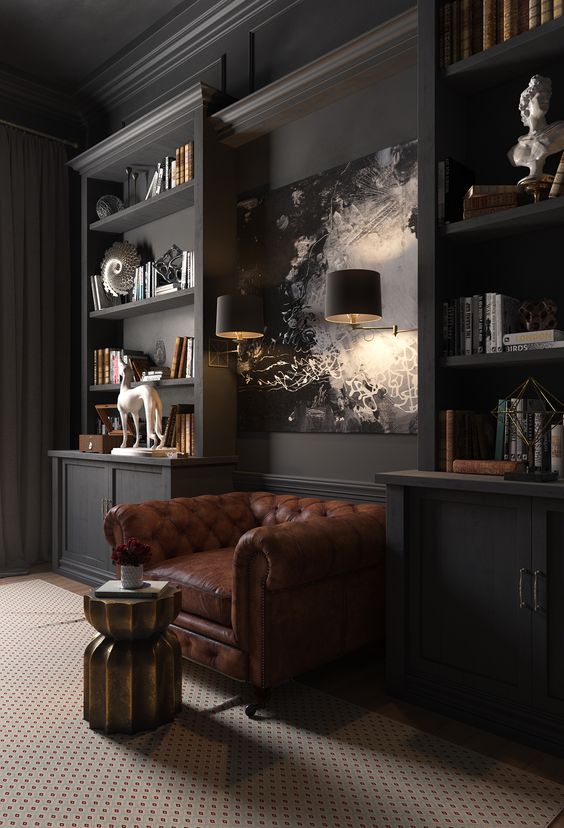 This is another space that I've had saved for what feels like years. I love the solid darker paint on both the built-ins, walls, ceilings, etc. I think the solid dark tone gives such a great moody feel while also being classy and traditional. The mix of metals, leather and black accents give it that edge I'm looking for.
To view all my saved spaces for this room, you can follow my "office pin board" on Pinterest!
Timeless Moody Office Design Board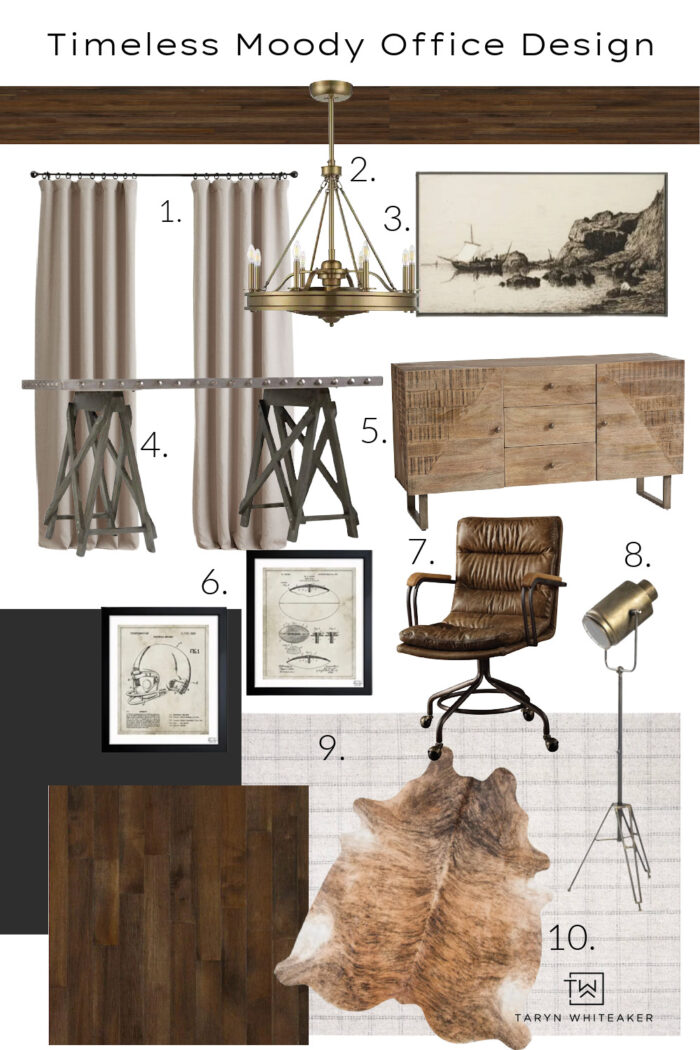 What About the Guest Space?
I'm focusing today on the office design part of the space! I will also be doing a custom Murphy bed and built-ins on one wall that will house the bed for guests. More on that design later to come!