I wasn't sure if it was going to happen or not with everything going on, but I was able to pull off our spring porch and I'm loving it this year! Decorating our porch is one of my favorite things to do, especially after the dead of winter when it's been looking pretty blah for the past few months. I went with a really similar look to our classic spring porch from last year, but changed out the rugs and made it feel a tad more boho, modern? Alright, whatever the style is, here is our neutral spring porch this year.
Neutral Spring Porch
It was a few years ago now that I realized a 5X7 rug fits perfectly on our front porch and I haven't turned back since! Having the base rug down really sets the look for the porch and then I build off of it.
Layered Porch Rugs
I went with this new boho style rug from Target this year (I don't think this is the exact one I used, I can't seem to find the one just bought on here! It must be sold out already). It's a fun look for spring and summer and different than the more classic one that was on here before.
Then I added my fav thick welcome mat that will stand the test of time.

Front Porch Planters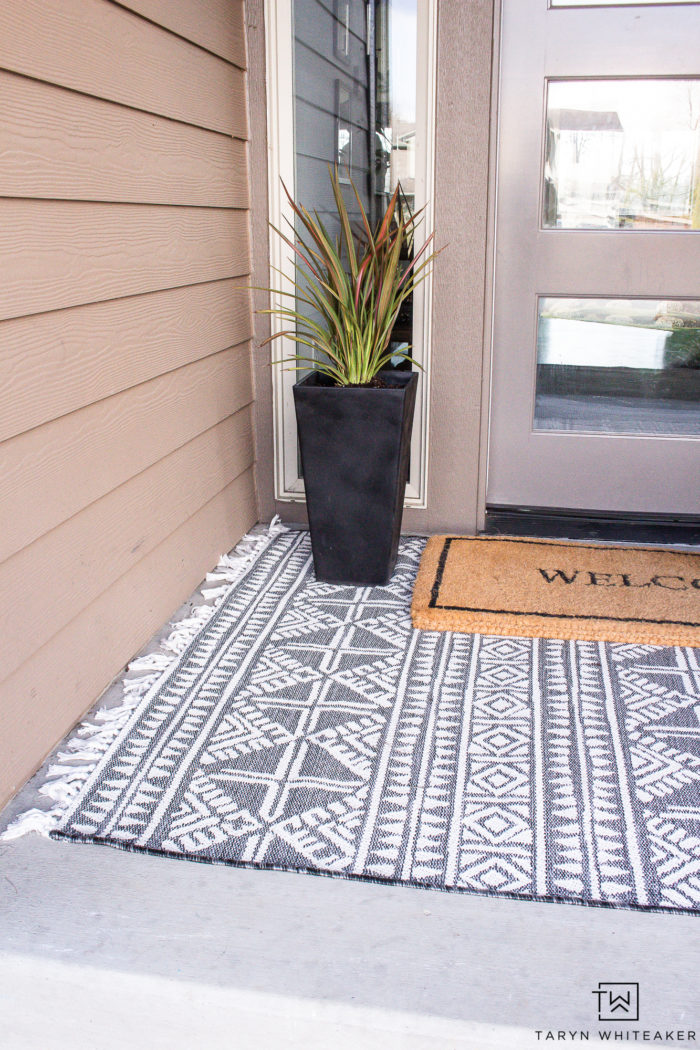 I have had these black planters for so many years that I wonder if I should change them out by now. Are you tired of seeing them yet? But I still love them. I did give them a new coat of black matte spray paint this year though, I felt like they needed a little pick me up.
I added these simple tall grasses to each pot. These are the Grasses. They say that they require full sunlight, the porch get a good amount in the morning and afternoon but not full, so we will see how this goes!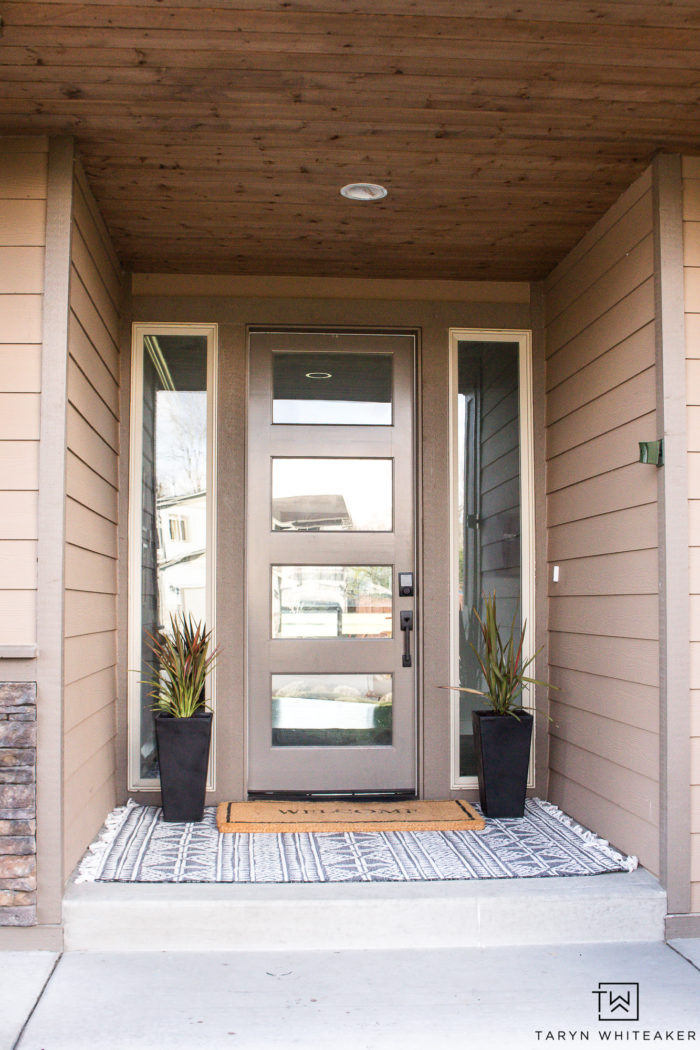 Hope you all are enjoying your spring from your home!
Shop The Porch