It's time to spruce up that porch for spring! The temperatures are finally warmer but we still have to be careful here in the pacific northwest because it can turn freezing again quick! I wanted to freshen up our porch after the winter months but I'm not ready to plant flowers just yet. So I opted for a more classic spring porch that would stand the cooler temperatures for a bit more!
I'm also joining a few other ladies who are also sharing their spring porches! So keep scrolling to see more!
Classic Spring Porch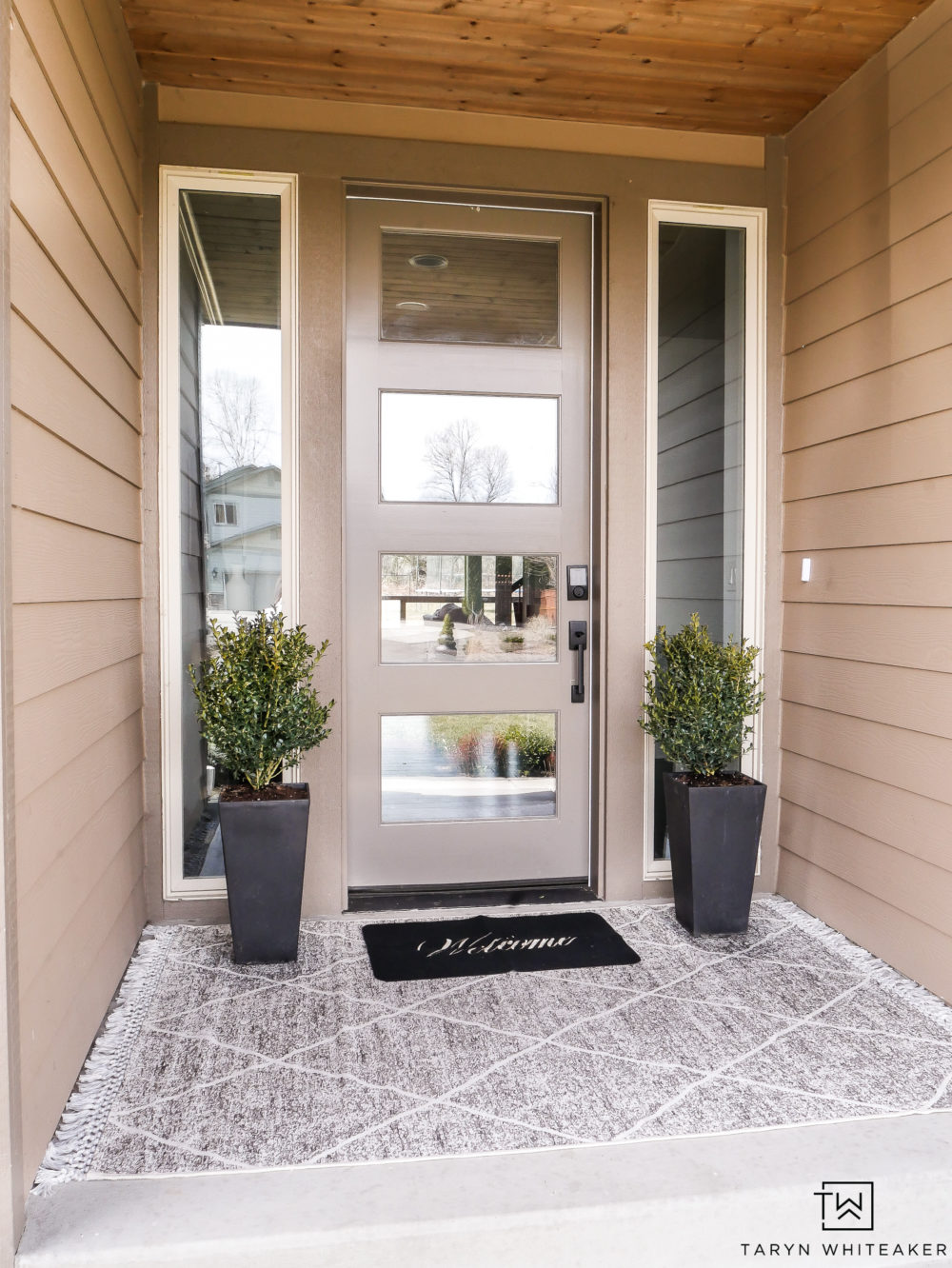 I wanted to add some pops of color but when I put together our porch we were still having freezing temps at night and I wouldn't be surprised if we have a few more in the future. So flowers were out. I have learned my lesson a few times over the past few years and I'm not going down that path again.
So this year I went with a boxwood plant like I did on our porch last year, but this time a different kind and size. I chose amore classic looking porch this year. A timeless look that will last into the summer if I wanted it to. Or maybe I'll add some flower by then :)
Boxwood Planters
These boxwood plants can last in below freezing temps, so I knew they were perfect for our porch. Just keep in mind they will eventually outgrow the pots! So you will want to plant them!
Layering Porch Rugs
Layering rugs is one of my favorite things to do in alllll spaces, both indoors and out! I grabbed this outdoor rug at Target on sale and then picked up this welcome mat on Amazon for $10! The planter's I've had for a few years and keep using them over and over again.
Love the little fringe detail. 
Now take a look at more spring porch designs!
Today I'm joined by a fabulous group of blogging friends who are also sharing their Spring Porches as part of the Seasonal Simplicity Spring Series.
The Happy Housie // Lolly Jane // Blesser House // Modern Glam
A Pretty Life // Southern State of Mind // Taryn Whiteaker Designs // Zevy Joy
My Sweet Savannah // Life is a Party // Amber Tysl // Hallstrom Home