I am so excited to finally start the phase of decorating our outdoor patio! We have been working so hard on finishing up the final details so we can officially use this space this spring. While searching for the perfect modern neutral outdoor pillows for our sectional sofa, I thought I'd share my finds in case any of you are in the search!
I didn't get ALL of these, but I did purchase quite a few. You'll have to wait and see how it turns out! And ALL of these are very budget friendly!
Neutral Outdoor Pillows?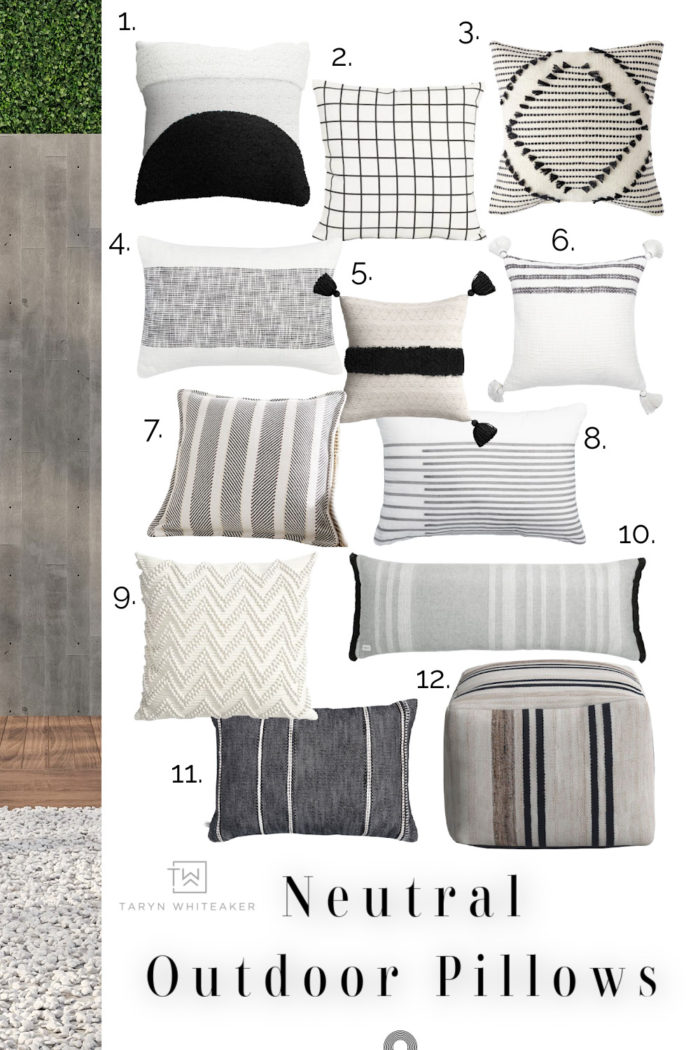 In the shopping mood? Here are a few other posts you might like.