I'm bringing out the summer decor with a bang over here! Get ready for a lot of black and white and tropical leaves. So basically a lot of what last year looked like but there will always be some twists :). I always love sharing new printable with you every season because they are SUCH an easy way to add seasonal flare to your home without spending a lot of money and with minimal effort. I think I say that in every post, but it's so true.
Today I'm joining Kristen from Ella Claire and a whole crew of bloggers as we share some new summer prints! All for free, just scroll down below to see the spread!
Modern Coastal Summer Print
One of my favorite places to change throughout the year is our shiplap wall in our kitchen/dining area. I built this shiplap wall for this very purpose, to be able to create party displays and vignettes with the changing of the seasons. Last Christmas I did a large scale Modern Christmas Print and thought I'd do something similar for summer this year.
I spent a while searching for quotes that really described how I feel about summer. There are so many things I love about this time of year but this lone spoke to me. Plus I love Nat King Cole!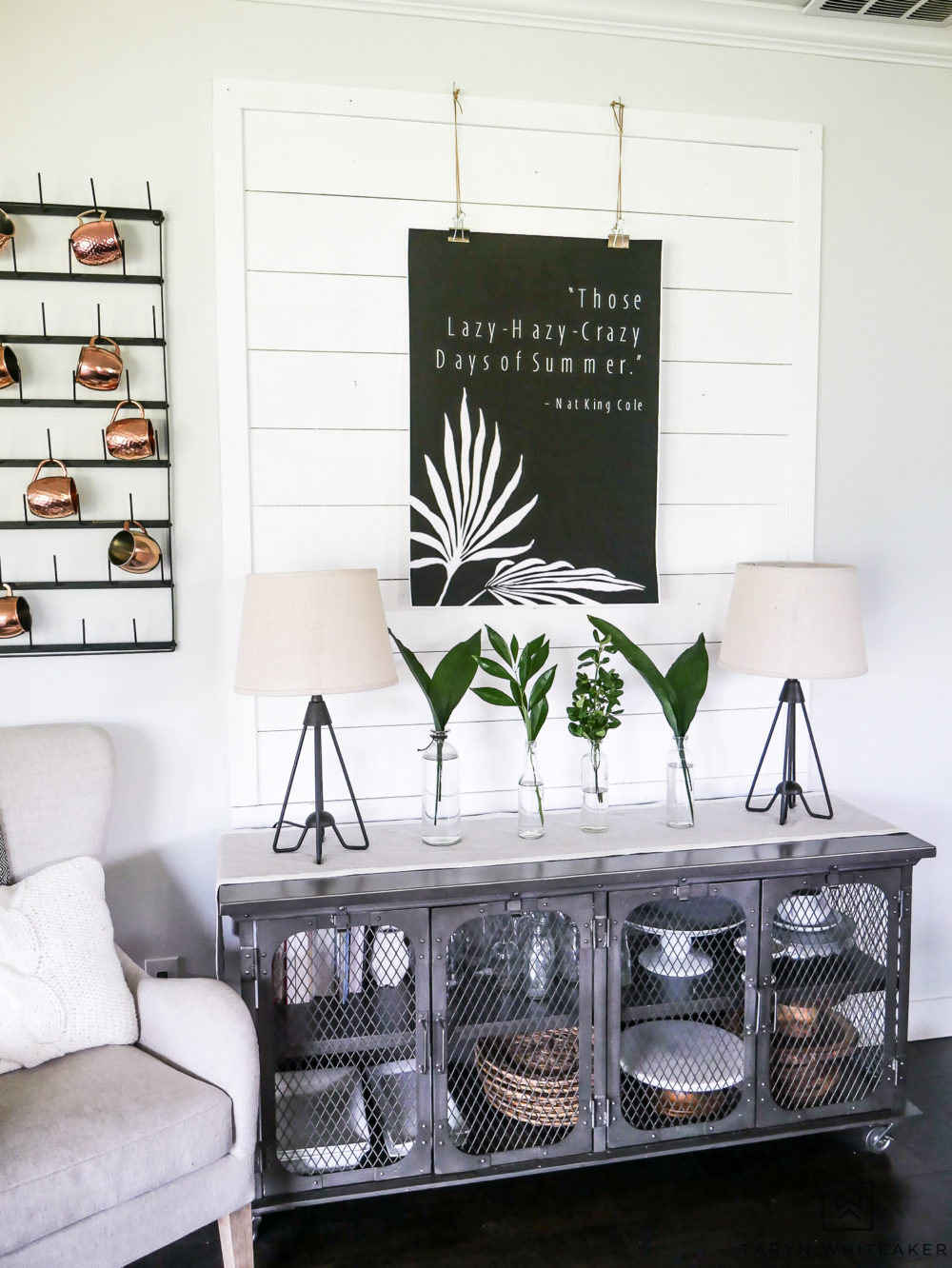 I think of summer and I enjoy the lazy days, the crazy days and the days that are even a little hazy :)
Adding Fresh Greenery To Your Decor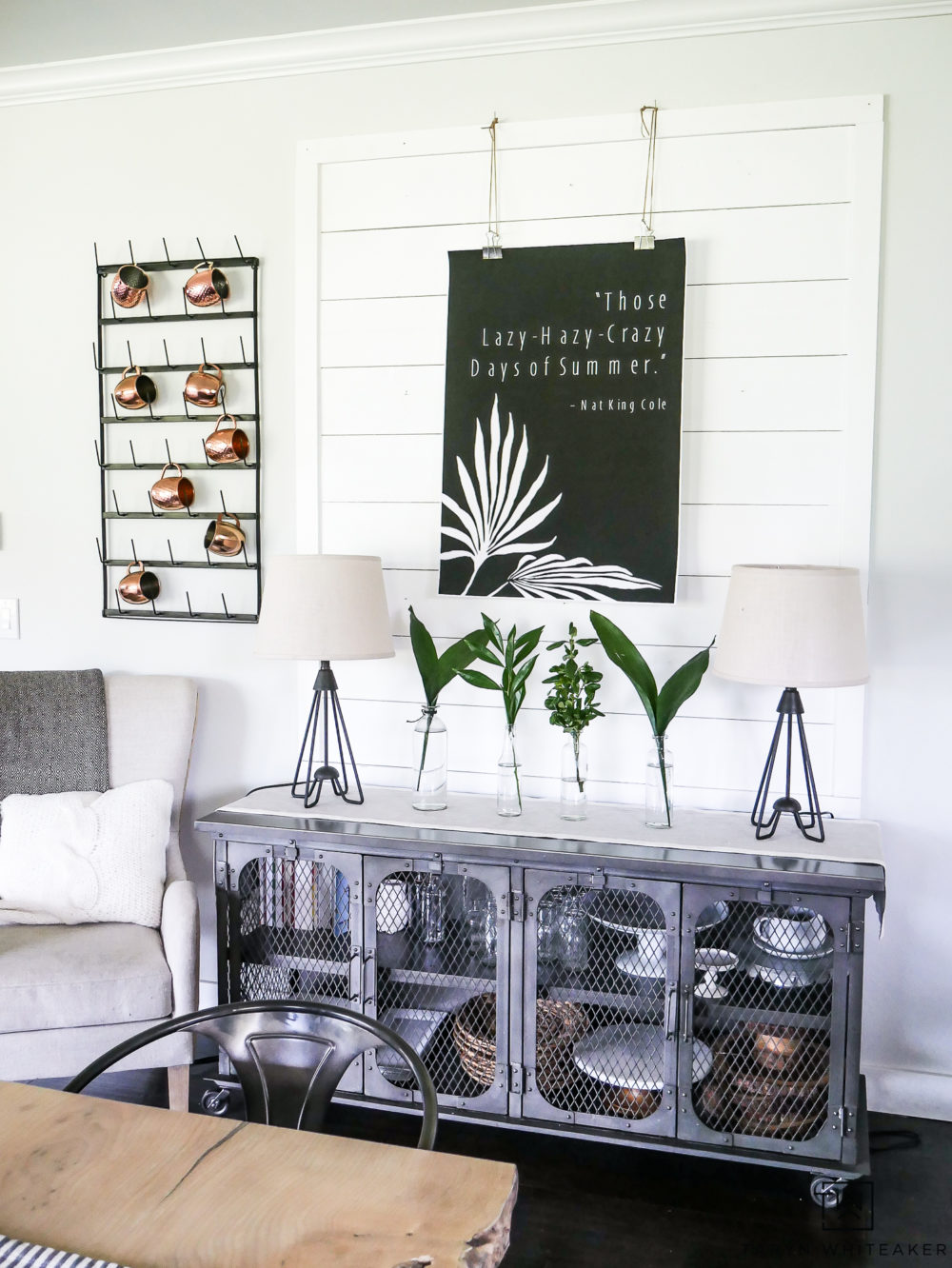 Then, I just added a few tropical leaves in clear bottles to add some greenery. What I love about using stems like these is that they will stick around for a really long time! Unlike flowers that may only last a week or so, they will hold out for a while and keep your space feeling fresh.
To hang my print, I used gold clips that I picked up at Staples. I LOVE them!
As bloggers we are always taught to shoot with all the lights off but I like the break the rules every once in a while! I like to show you all how my spaces look in real time with our lights on as we live in our home.
DOWNLOAD YOUR OWN PRINT!
SHOP THIS SPACE!
MORE FREE SUMMER PRINTABLES