Disclosure: This post is sponsored by World Market. All opinions, product choices and styling is my own.
Our bonus room has turned into the place to put all the decor that I don't know what to do with. True story. Thankfully all of my decor is neutral and for the most part goes together, so it has worked out ok over the years. At the end of the day, the playroom is just one big mess filled with toys, laundry and a place for us to cozy up for movies and also close the doors at the end of the night. But I knew that one day down the road the time would come for us to really decorate this space and it's finally time!
Modern Boho Decor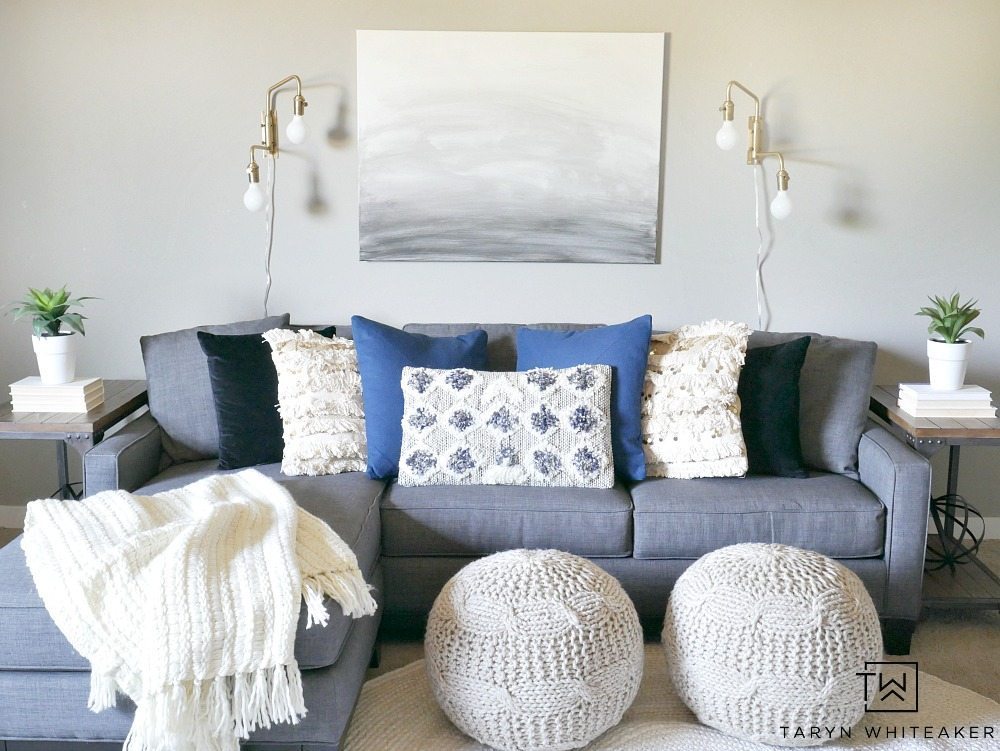 For the first big update in this space, I'm switching our the rustic farmhouse decor and moving into more modern boho decor. A look that is great for the upcoming fall weather, with all of the cozy textures and earth tones! World Market has a new line out right now called the Urban Escape that has the most amazing modern boho pieces. I headed to my local WorldMarket in Lynnwood, Washington but you can find everything online too! This line fit perfectly with my vision for this small space and I'm so excited to show you the first big update.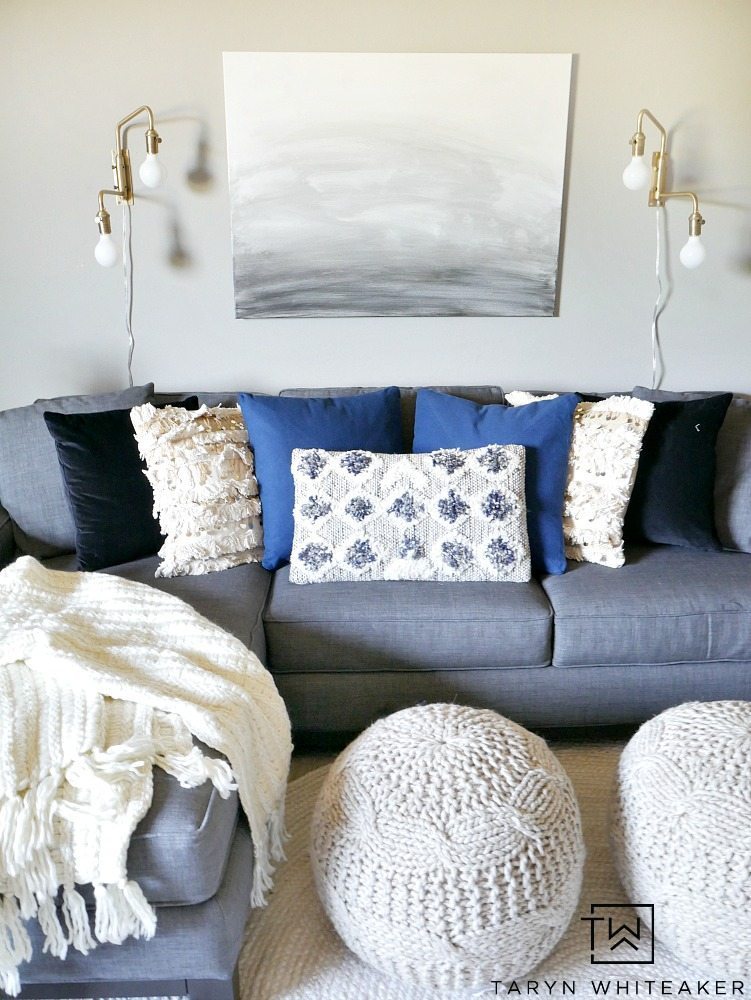 This room is going to be a little different than other spaces in our home. I went bold, modern and full of texture. Ok, so not THAT different than the rest of my house but I'm using a little color too, so that will be different. I went with a mixture of cream, gray, black and also pops of blue and gold. I love how this bold look can make a small space really stand out!

Gold Mid Century Modern Wall Sconces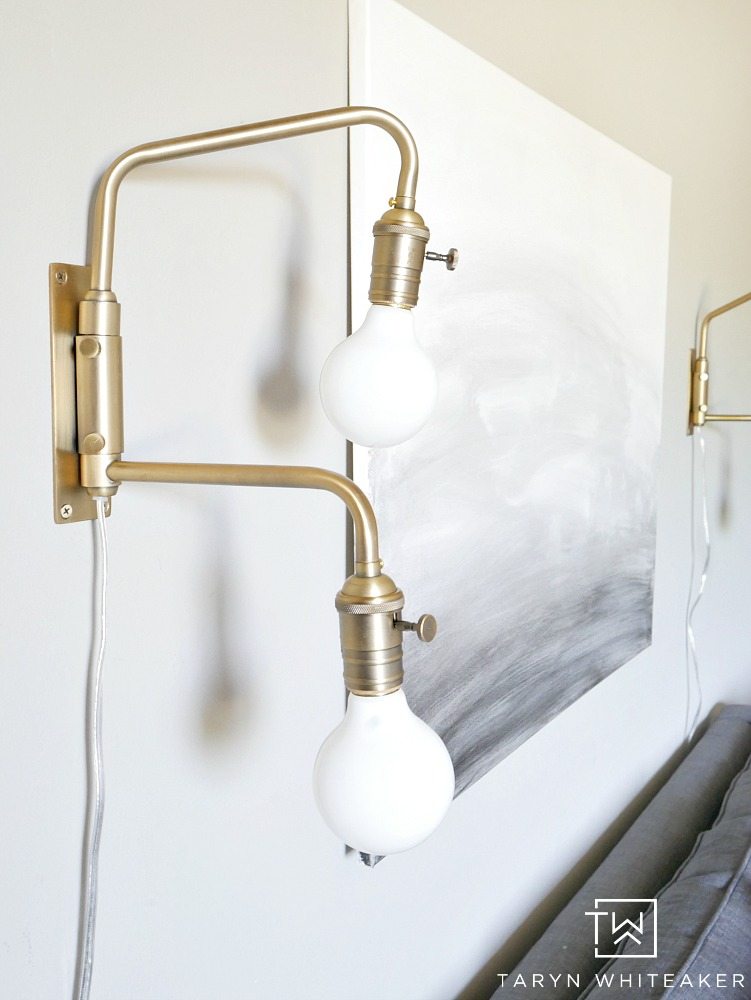 GOLD. I haven't used gold in any room of our home so far and I am loving it! I thought these wall sconces were perfect for above our sofa and they really helped frame the picture of the kids. One of the reasons why I wanted sconces over lamps is that this IS a bonus room where the kids play and our current lamps had been knocked over one too many times. I thought that attaching them to the wall would eliminate a few tumbles and also prevent any wreckage. Not to mention, they make great wall decor!
Moving onto the second change made to make this space a little more cozy, adding poufs! I didn't feel like a large coffee table was the right piece for this small space. It was too large for our small sectional and just wasn't practical for how we use the room. Now we have this pretty and practical pouf to put our feet on. I love the texture it adds to the space. This is key to small space living, it's really important to make smart decor choices that are both practical and add to your overall look!
Pillows, pillows, pillows and more pillows. I seriously can't get enough. I have a small obsession with throw pillows, it's the one thing I have a total weakness for. But how can you blame me when they are so cozy, adds tons of texture and character and can completely change the look of space! If you are wanting to make a few small changes to your small space and make it feel more like fall, pillows are the way to go! World Market has tons of options to fit any style and season, they won't break the bank and they really tie a whole room together. And want to know something else amazing? All of these pillows come with inserts!
For this look I combined a variety of textures and colors, to create this modern boho look. I mixed solid black (this pillow is on sale for $7) with cream shag pillows and a blue with a herringbone pattern. The mixture of textures and colors creates a cozy and inviting environment.
If you are looking to cozy up your space for fall, check out the Urban Escape line! It's full of amazing texture and earth tones and this amazingly chunky throw blanket! I have a thing for throw blankets and pillows, I can't get enough and I will honestly say this blankets is incredibly soft and silky! It's going to be my new go-to this fall (once we get over this 100 degree weather lol).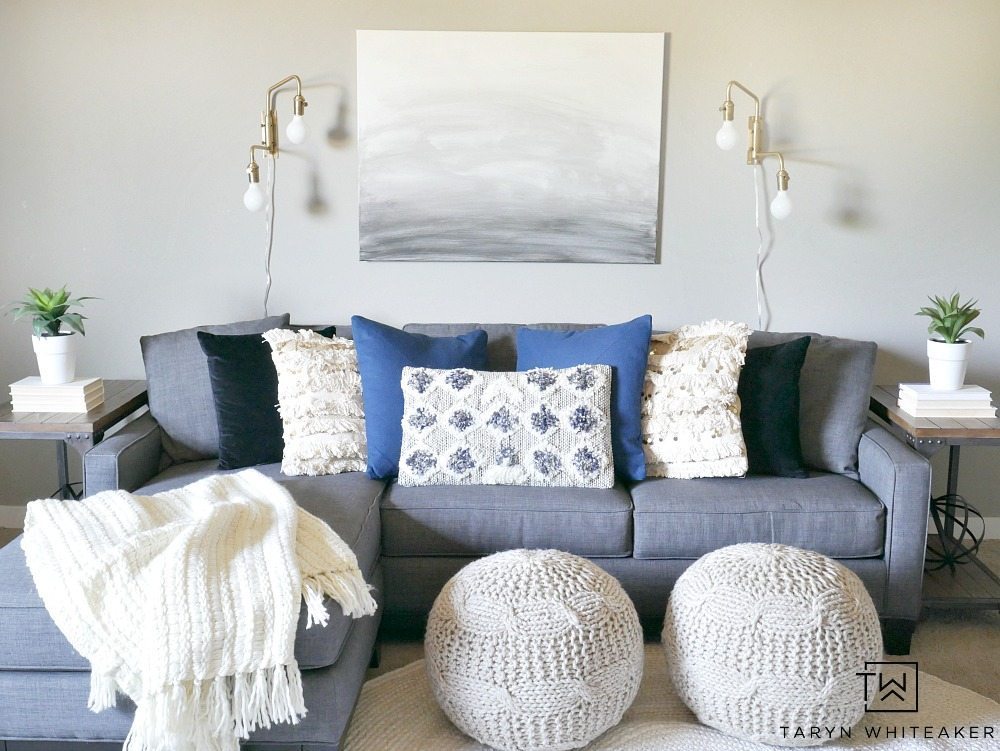 I am really loving the changes already made to this room and I can't wait to show you even more. I hope this shows you how easy it is to completely change the look of your small space and get it ready for the cozier months ahead by simply adding pillows, new lights and thicker blankets. My suggestion for this fall, you can't go wrong with texture, texture, and more texture!
Whenever I set out to update a space, I have a little system that I like to use, so I thought I'd share a few quick tips here.
Take a picture the room you are starting with.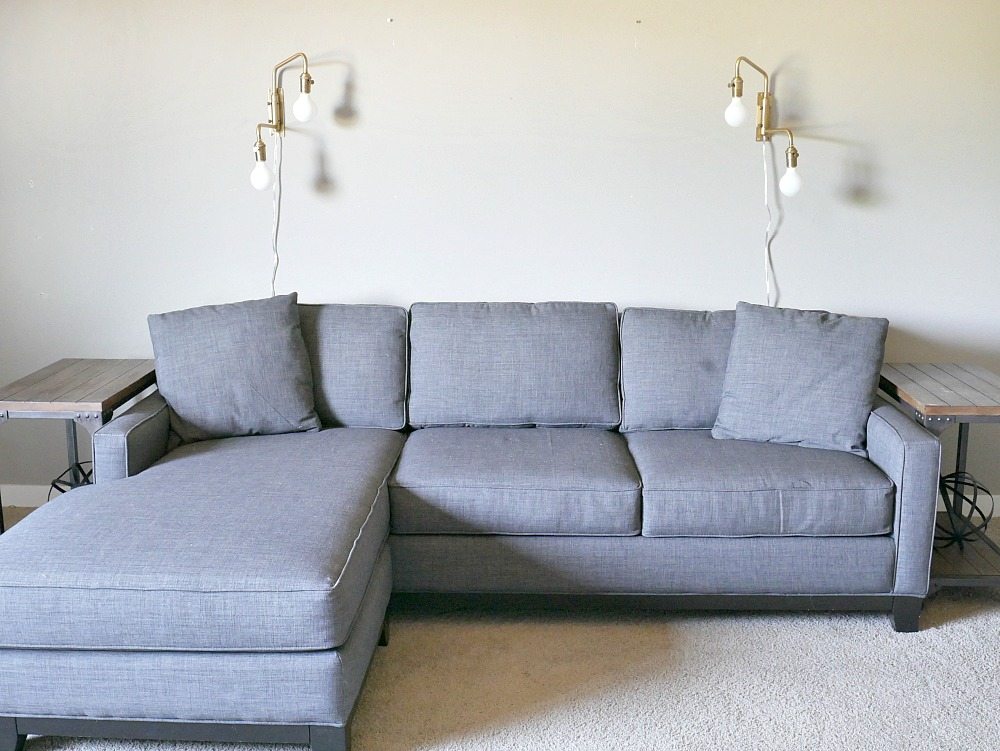 Strip out all of the decor that you know you don't want to use.
Create a plan of how you want the final outcome to look and start pulling into pieces that you know are available. I instantly fell in love with the Urban Escape look, so this wasn't hard to do in my case!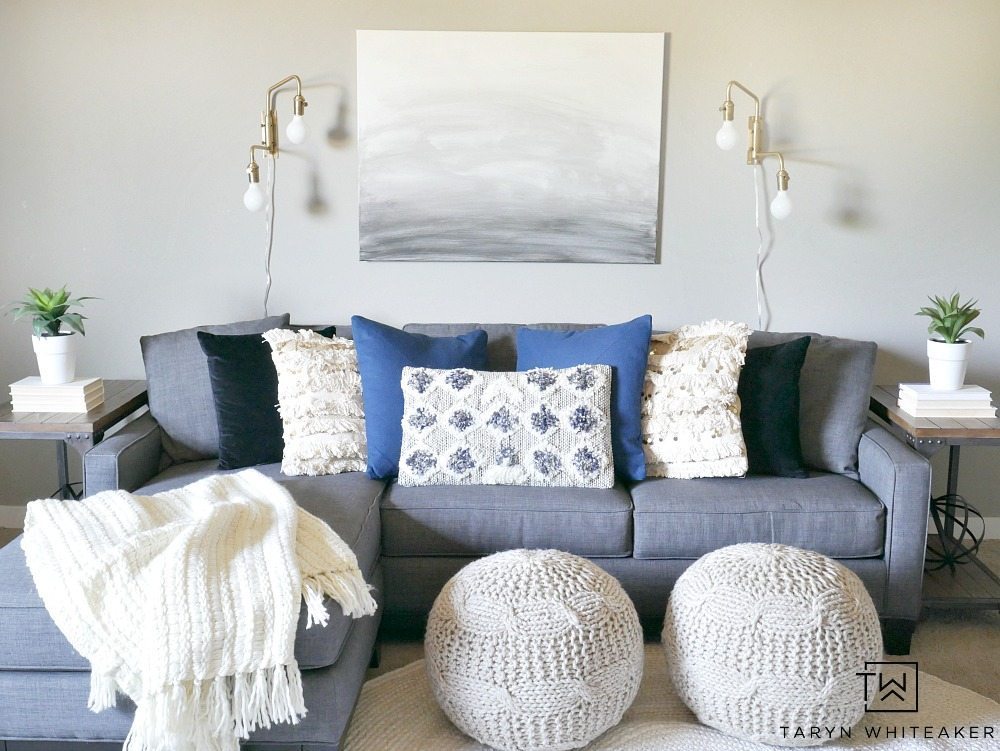 And then play around a little until you get it all right!
If you are reading this post and wonder, "where do I event start?" I'm here to help. If you have a small space and don't know where to start, here are some great ideas for furniture for small spaces. This will help set the tone for your room and then you can get ready to accessorize!
SHOP THIS ROOM