Our master bedroom is taking me wayyyy longer than I expected to complete. I mean, I started this project well over a year ago but I have another update for you guys today! If you follow me on InstaStories you know that the next project on my list is designing a cozy seating area for our master bedroom. Now that we have the fireplace done and TV all set up (not quite ready to show on the blog yet but soon!), my husband requested that we have a seating area to go with it. I worked with Article to design our Master Bedroom Seating Area and it is cozy yet modern and everything I could have wanted!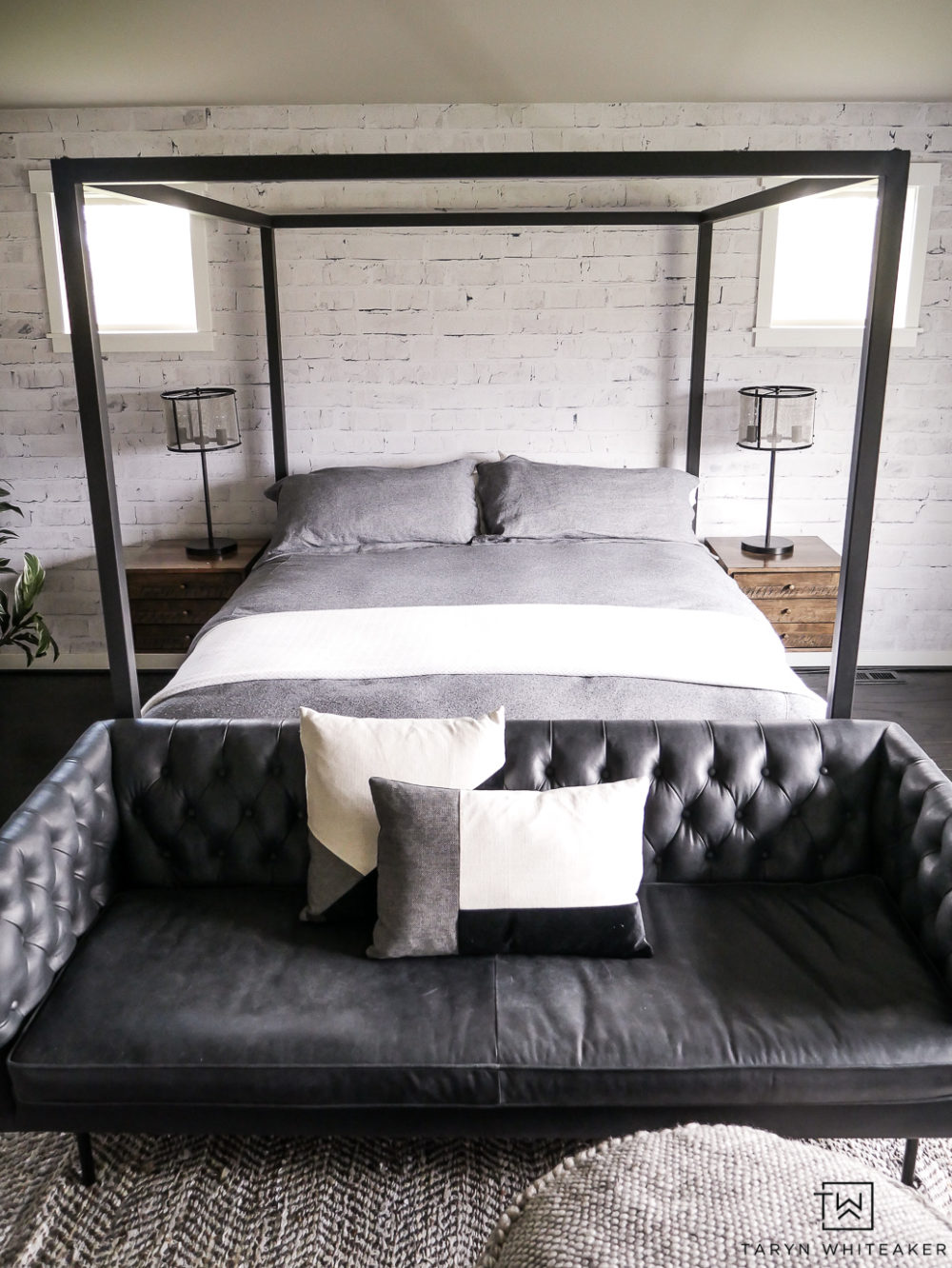 MASTER BEDROOM SEATING AREA
Every once in a while, my husband will throw in a few big requests when it comes to the spaces I'm working on in our home. For this one, he requested a comfy couch to lounge on and a big cozy ottoman to put his feet up. How could I argue with that?

This Hira Metal Gray Ottoman may be one of my favorite pieces EVER! It is a really warm gray with the most beautiful woven pieces. I was blown away by the quality. It's heavy, gorgeously crafted and the best thing to put your feet up on after a long day. They also have a larger 40" size if you have a huge sectional. But even this 30″ is a really good size for a seating area. I feel like this would be a really great option if you have little kids running around or want something more mobile.

And what's a new seating area without new throw pillows?! You all know my obsession with pillows, I can never have too many and these are a must! Since I was already mixing a solid leather couch with a textured ottoman, I wanted to add a pop of pattern to the space with these geometric pillows.
WHERE DID YOU GET THE SOFA?

Now I know the question you all are waiting for, but where did you get the couch? This amazing modern black sofa is from Article and is called the Chester — a modern interpretation of the classic tufted chesterfield silhouette. This sofa gets me. I absolutely love the look of a classic chesterfield, and this sofa is the perfect mix of the timeless piece, with modern lines and a slight rustic look. It could not be more perfect for our home and this space.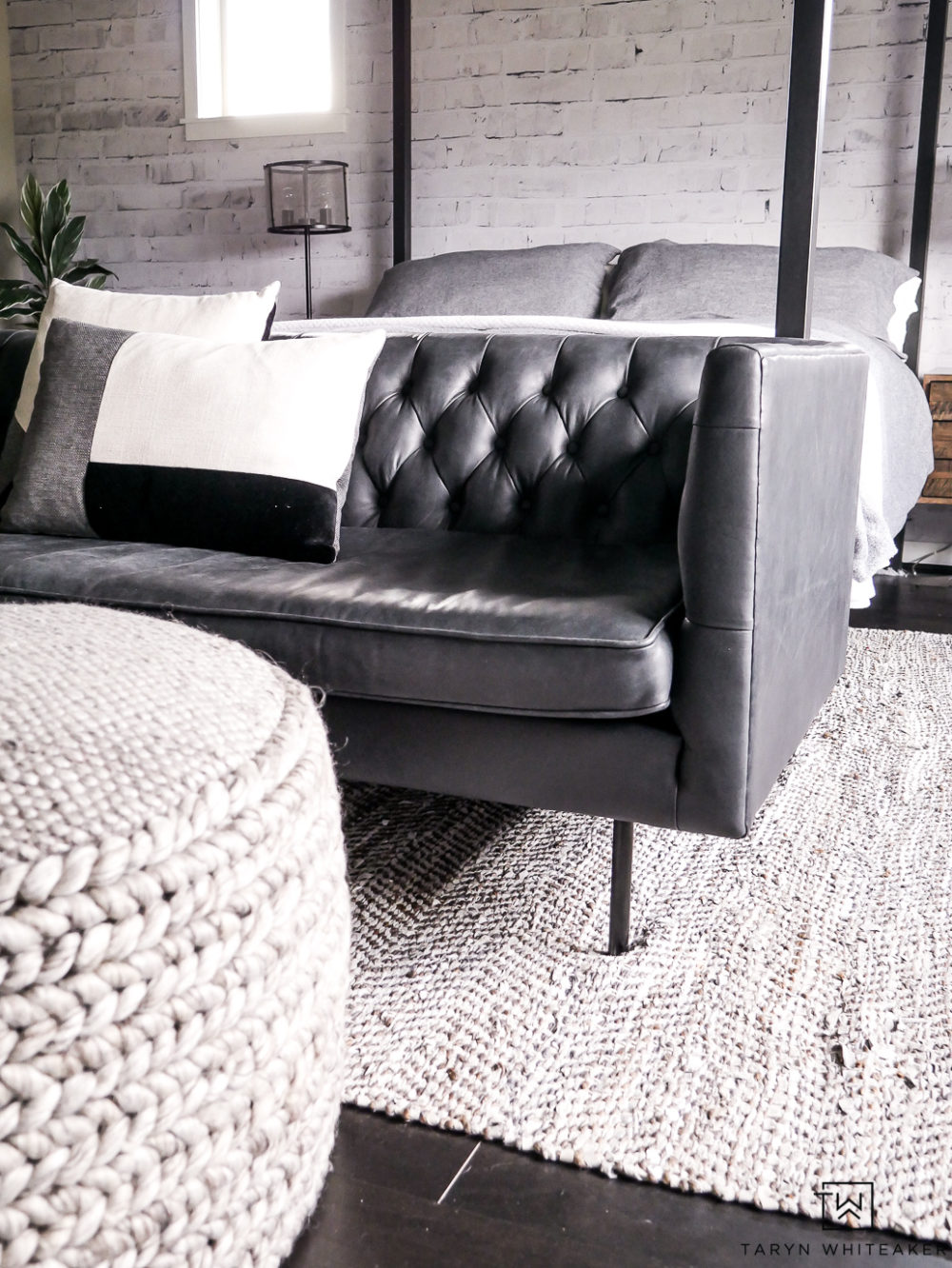 The leather on the sofa is very soft. Surprisingly soft actually. It doesn't feel 'plasticy' at all, it has a very smooth finish with a slight worn look to it. It's amazing. It looks like the black is currently discontinued, but they do have it stocked a few beautiful velvet colors !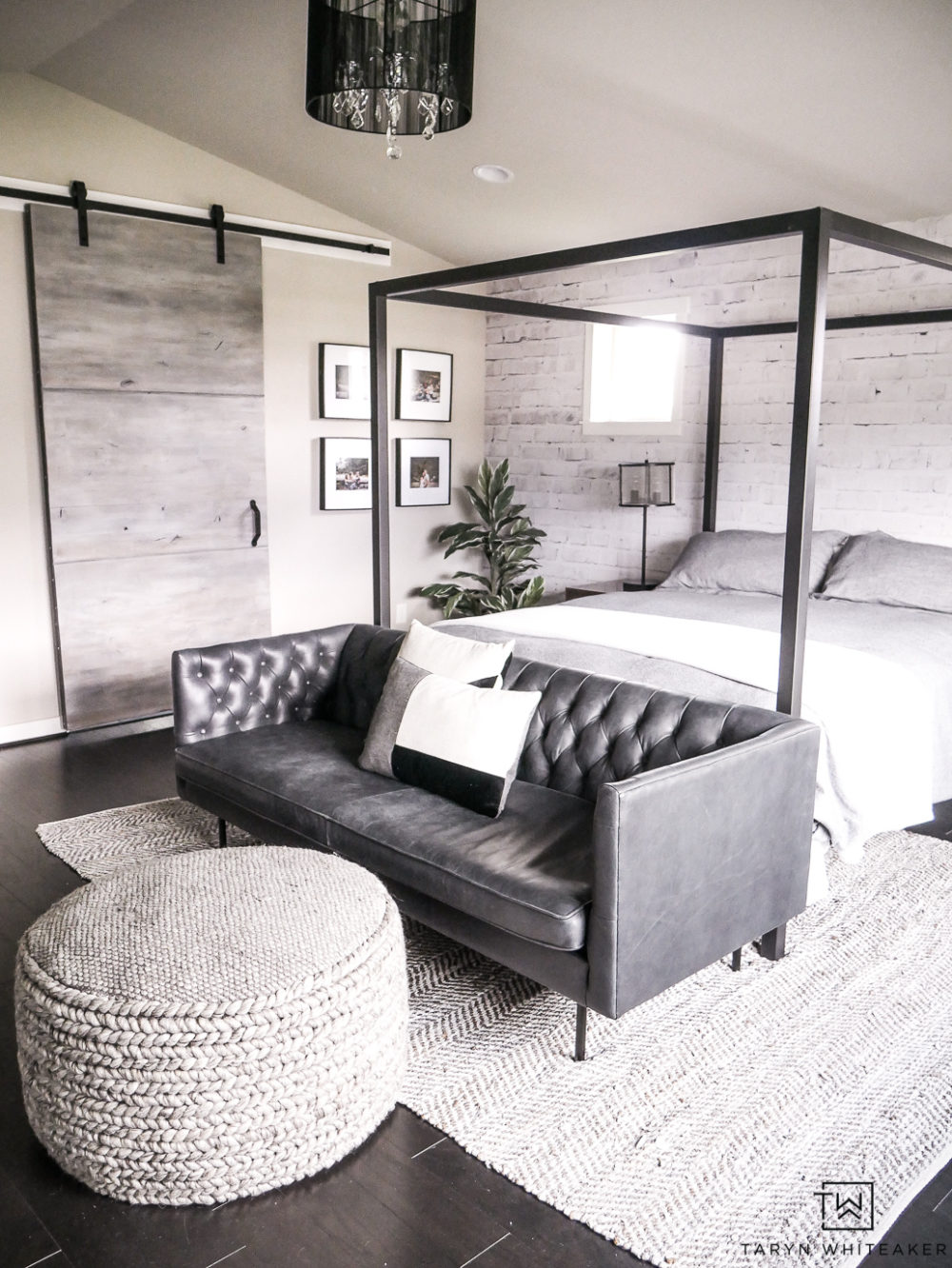 Since the delivery a few weeks ago, we have sat up here every night watching shows. It's so fun to have a little space to ourselves! I am honestly so impressed with all of the pieces I received from Article. The quality and design is top notch. 

Just look at all that amazing texture. Can't get enough.

Hopefully the next update I show you is of the built-ins! They are so so close to being done!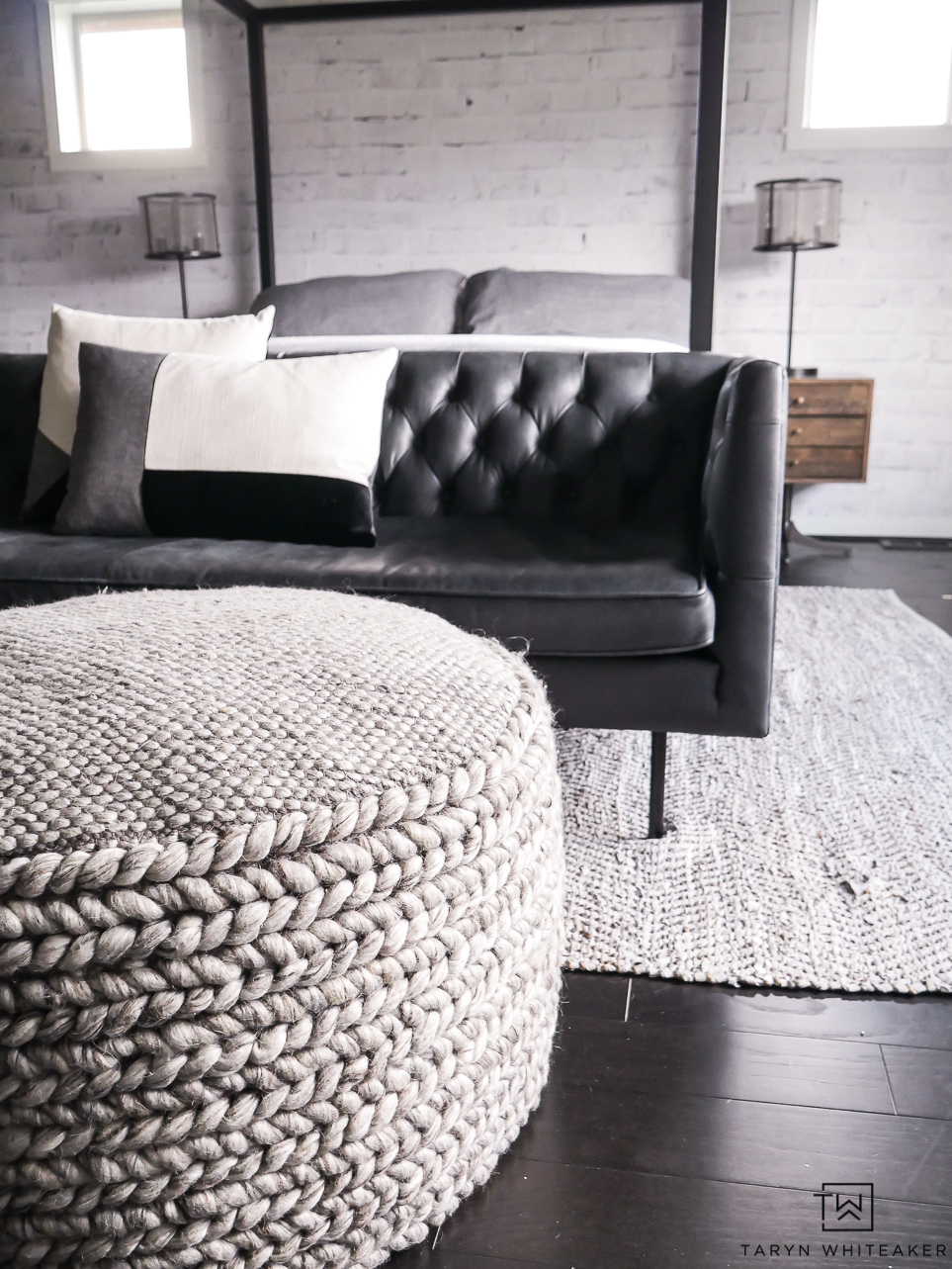 Quick Links To Our Master Bedroom Seating Area: