Disclosure: I was chosen to be a Michaels Maker for Michaels Stores. All opinions are 100% my own.
It's the most wonderful time of the year….. While it may be too early to decorate for Christmas (for some), it's never too early to start gathering ideas and planning for this year's decor! I'm so excited and honored to be part of the Michaels Makers Dream Tree Challenge this year!
Gray and White Christmas Tree
I have always wanted a white Christmas tree and I thought this was the perfect opportunity to step outside my comfort zone and do something I've never done before. For this challenge, I created a winter retreat in our master bedroom and put together a rustic modern Gray and White Christmas Tree.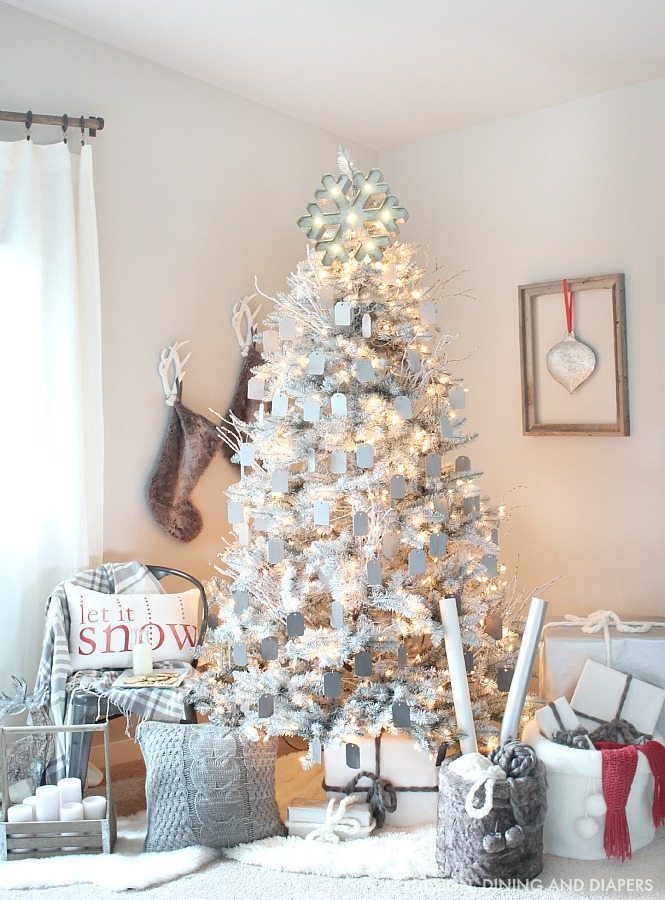 Each of us were sent the same green Christmas tree from Michaels. I decided to give mine a little makeover and I spray painted it white. I used about 10 cans and it took a few hours, but I absolutely LOVE the outcome. I sprayed directly over the lights and was afraid they weren't going to show through the paint, but I was proven wrong. They still worked perfectly!
And PS if you are looking for a new tree from now until November 14, you can get FREE shipping on all Christmas trees that are 6ft or taller on Michaels.com!
Simple Modern Wooden Christmas Ornaments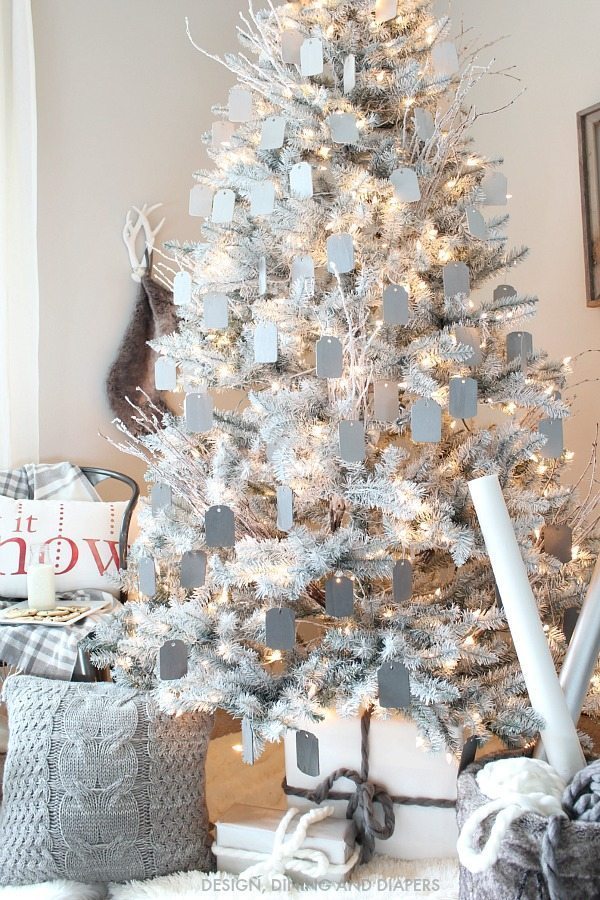 For the ornaments, I went with a clean and modern look. I picked up over 100 of these Wooden Tags from Michaels and painted them varying shades of gray. The bottom color is this beautiful Gray Decor Paint , then I added a little bit of white for the middle tone and even more white for the top color. It turned out just the way I envisioned and I'm loving the gray ombre on this winter white tree!
To give it a little dimension, I added a few winter white branches from Michaels.
If you're just getting started on your holiday decor, you can also check out some of the ornament projects and tutorials available on Michaels.com.
Gray and White Christmas Accessories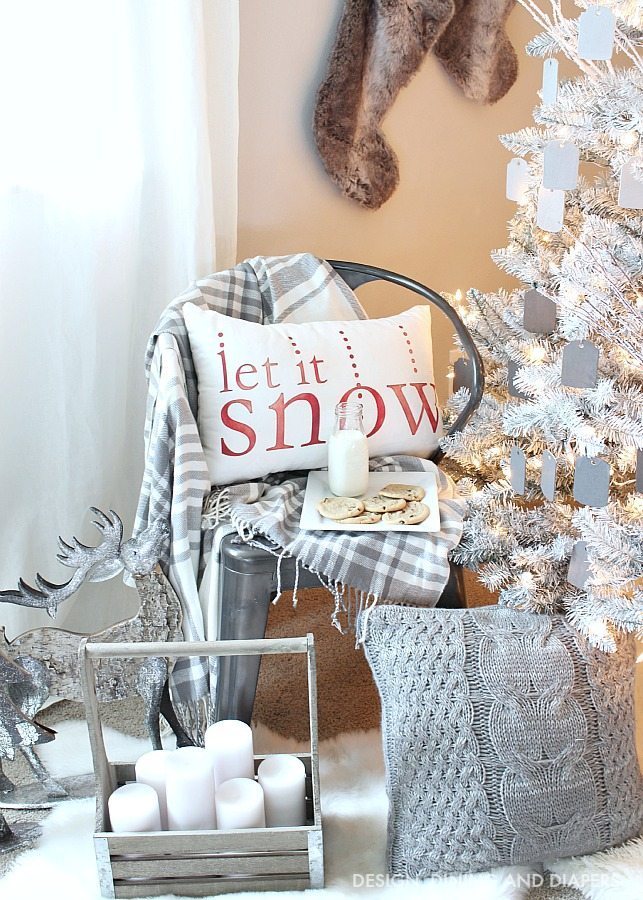 I just love these stockings! Aren't they amazing? I love how my hubby and I now have our own little Christmas display in our room!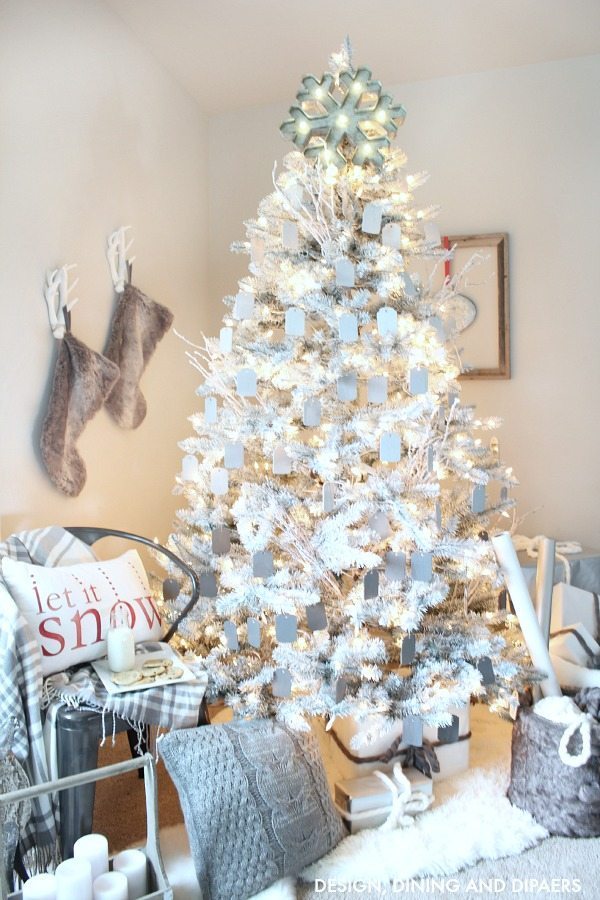 I love how this space turned out, I think it's one of my favorite Christmas displays so far. It's just my style and I love how cozy it is.
If you are looking for an easy an inexpensive way to decorate a tree this look would be a great option. Each tag cost $.29 and I only used about 75 of them. Which means all of the ornaments only cost me about $22 + paint!
More Christmas Tree Displays
Rustic Modern Black and Silver Tree