This has been a really interesting fall in the Northwest. Mainly because it hasn't really felt like fall at all. I mean, aside from the crazy schedules, the getting back into the school routine and yeah all of that. But, normally this time year the temperatures drop, there is a true coolness in the air, the clouds are starting to get grayer and we've seen a good amount of rain. After all, it IS October.
But not this year. This year has been so different. One would think it is still summer here in Seattle. Just last week it was 87 degrees and the kids were running through the sprinkler. We are still watering our outdoor plants and we can still sit on our outdoor living space without needing a blanket. I'm not complaining too much though because I know once the rain starts, we are going to see lots of gray skies until May. It has just felt really different this year.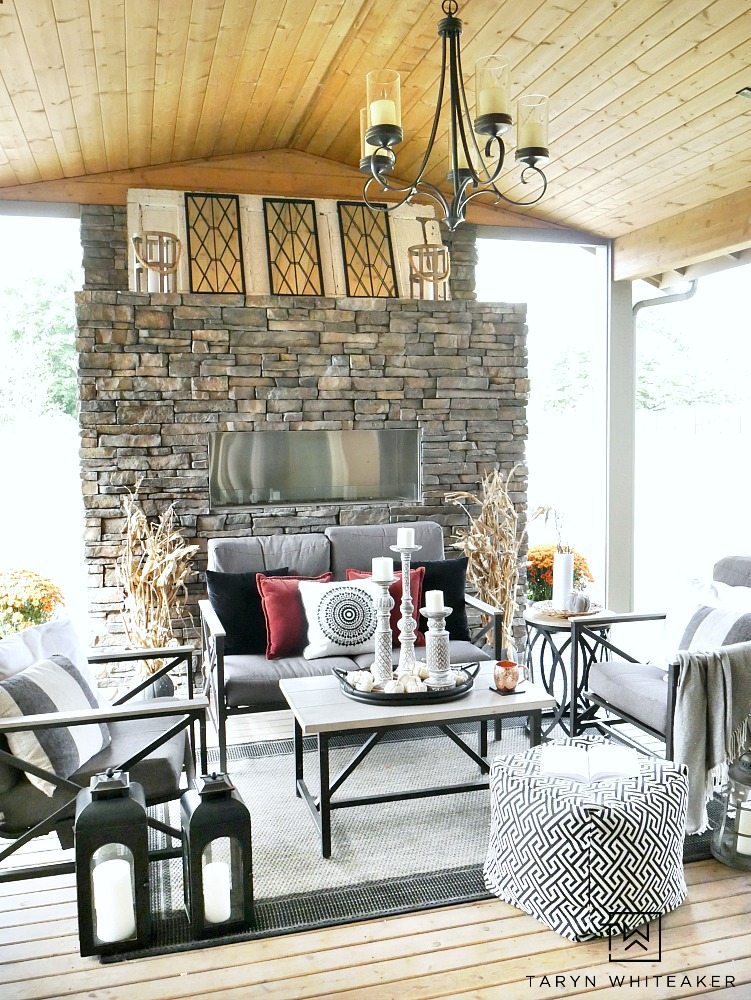 I finally got around to decorating our outdoor living space for fall. I kept most of my summer decor up out here, since it was just a simple black and white space and then added some pops earth tones and of course a few pumpkins and mums.
And like most of my spaces I wanted to add tons of different textures to really capture those fall vibes. Like corn stalks, mums, pumpkins and soft cozy blankets. I had to play around with this space a bit before it was just right, those corn stalks on either side of the fireplace really made a different. It felt like it needed something extra there.
Now this space is really for the cooler temperature, the warm nights by the fire and may even see s'more making. 
I got these candles at Michaels in the spring and they have become one of my favorite accessories. I move them around occasionally, but this is my favorite spot. And white pumpkins make everything better :)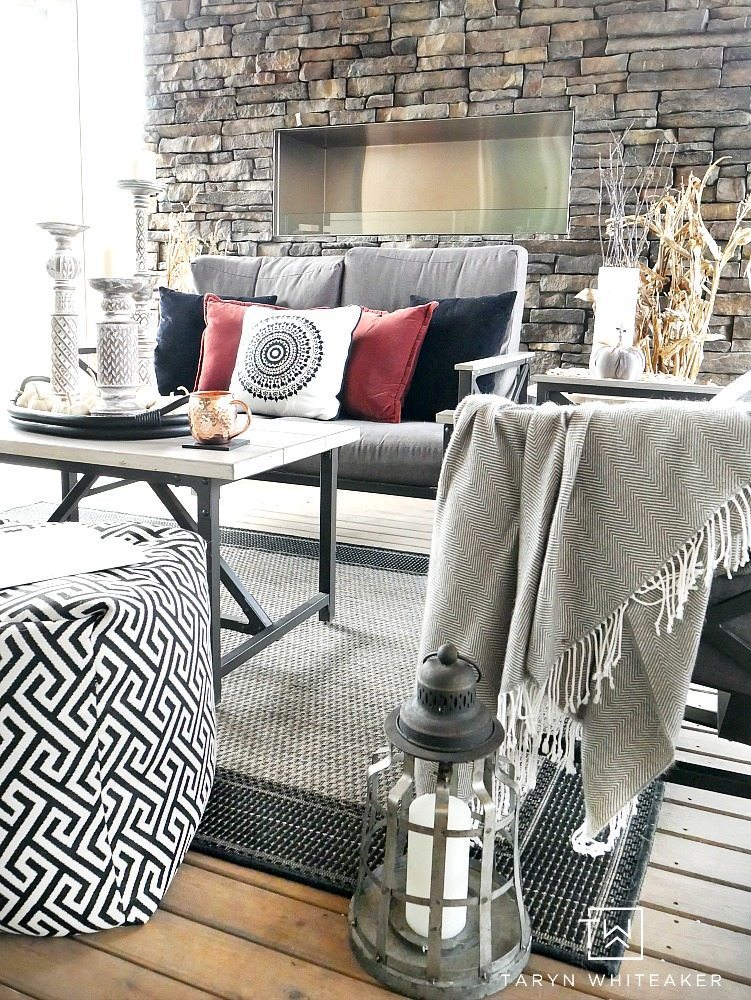 But I have a feeling we will still have a few more days of eating popsicles and doing bubbles out here when the sun is still shining!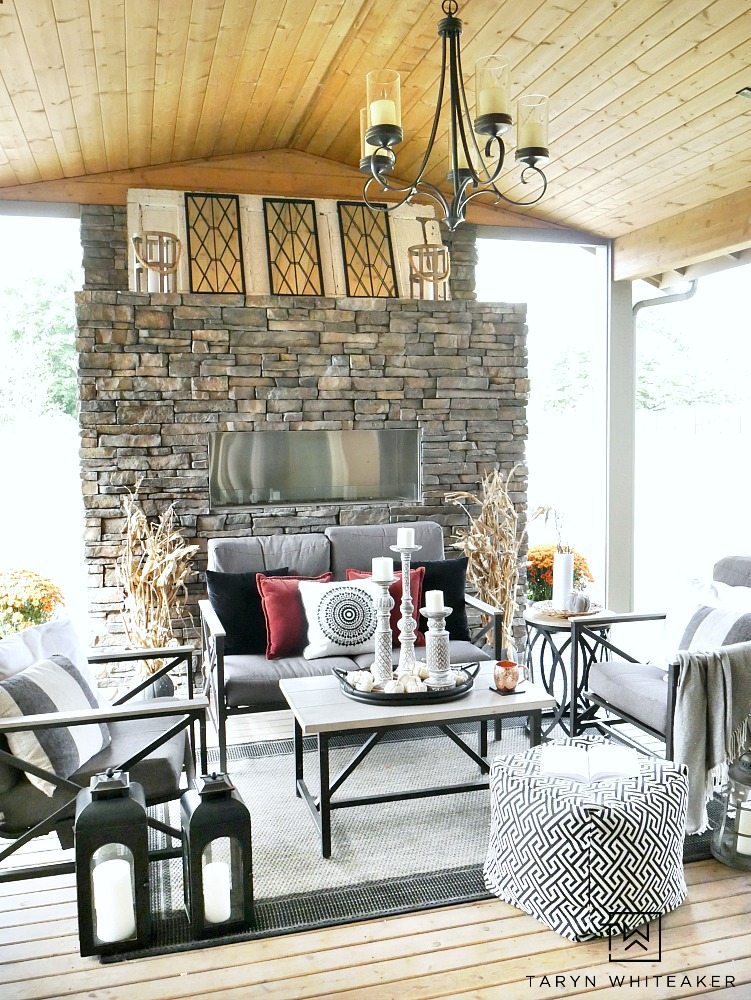 SHOP THIS LOOK