Have you been going through a lot of extra jars while cooking from home? Save them! There are so many crafts you can do with recycled jars from table vases to candle holders and planters. Over the years I have done quite a few easy mason jars crafts and I thought I'd share a few of them!
Easy Mason Jar Crafts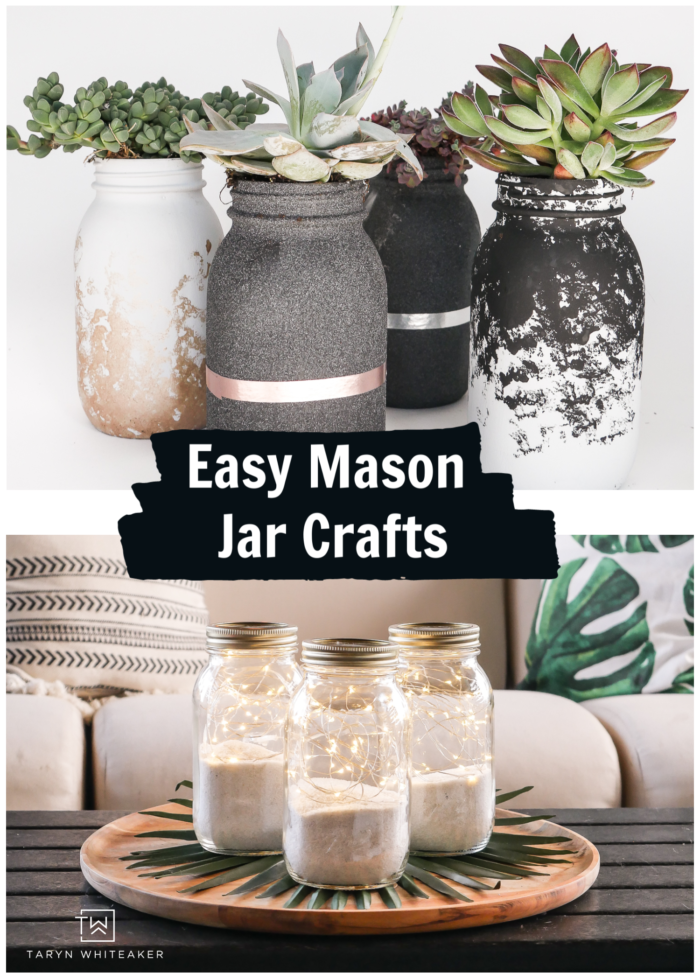 Light Up Mason Jars
This was one of my fav little projects last summer! I made these simple light up mason jars were one of the best 5 minute crafts!
Mason Jar Succulents
Wanting to add some more succulents around the house? I gave these mason jars a full makeover using textured spray paint and modern patterns. Get the full tutorial here.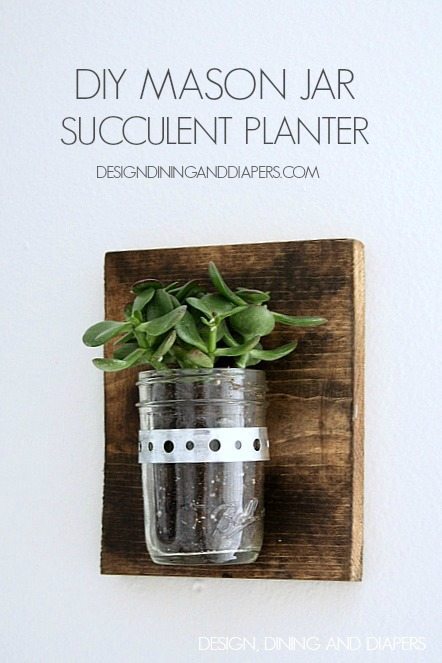 Or if you need a new piece of wall decor, try making this easy diy wall planter using some left over wood scraps and mason jars.
Vintage Mason Jar Decor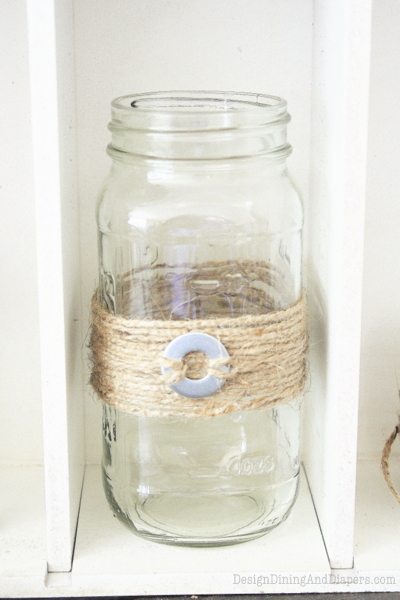 If you like more vintage farmhouse look, this a fun way to add a little embellishment for the mason jars you display on your shelves.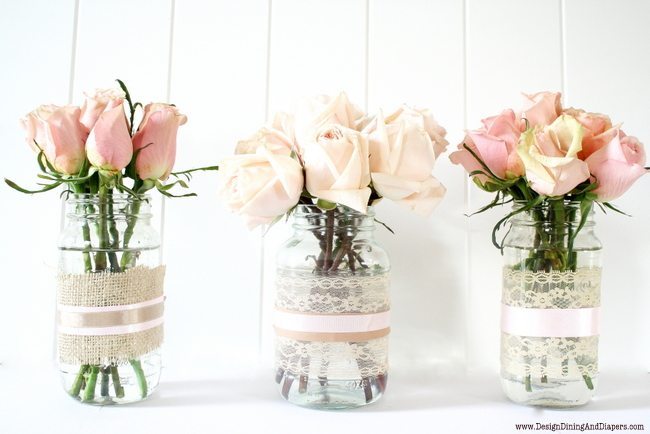 One of my favorite projects were these lace wrapped vases ! An oldie but a goodie.
Mason Jars For Food Storage
Switch up how you serve dinner and serve your pasta in mason jars. The kids will think it's a fun change! You can get the recipe for this simple pesto pasta salad.
I've also been using mine for food storage more and more! Prep some salads ahead of time and grab them for lunch!