Are you ready for fall? Like it or not, it's coming suuuuper soon. It's crazy how you can actually start to feel the changing of the seasons in the air, the slight coolness to the summer breeze and the early morning fog. I'm honestly not quite ready, so let's ease our way into it, shall we? I'm kicking off fall decor on the blog with these DIY Black and White Modern Ceramic Vases that can be used year round but also look great with some fall sprigs.
DIY Black and White Modern Ceramic Vases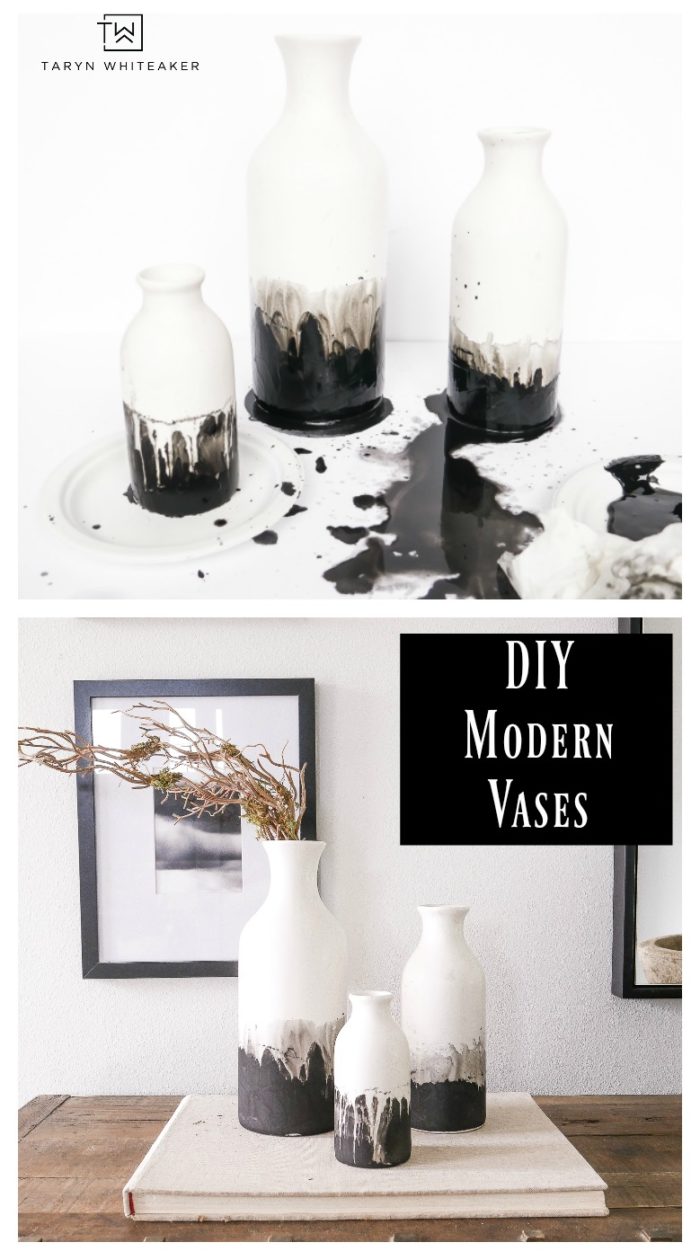 10 minute Fall Craft
This project is so great to kick off fall decor because they only took me about 10 minutes to make and they were really reasonable.
We aren't completely done with our entry way yet, the sconces still need to be installed, but I just love them here anyway.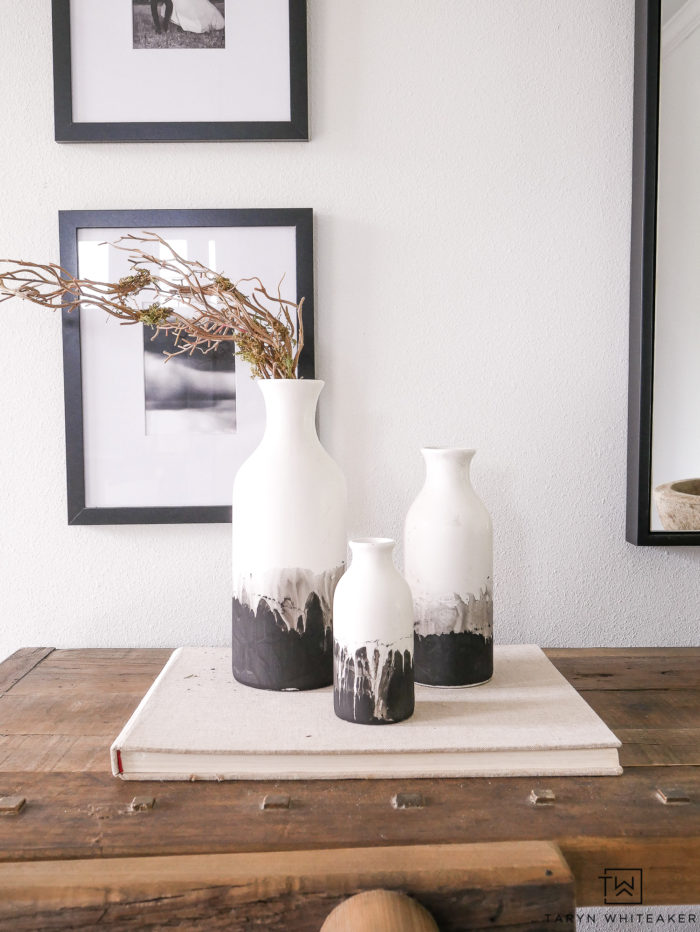 I topped them off with these faux branches. I love the modern look and the bit of nature they bring to the space.
Modern Ceramic Vase Tutorial
I'm going to walk you through just how easy these are to make. A video might help but I did't do one, so I'll try to explain it the best I can.
I started with these basic ceramic vases that I picked up at the craft store last fall. They were on sale, so they were relatively inexpensive. You can find similar ones on Amazon here. Make sure you get ones with matte finish.
Then, I picked up Black Matte Chalk Paint to give it a more modern look.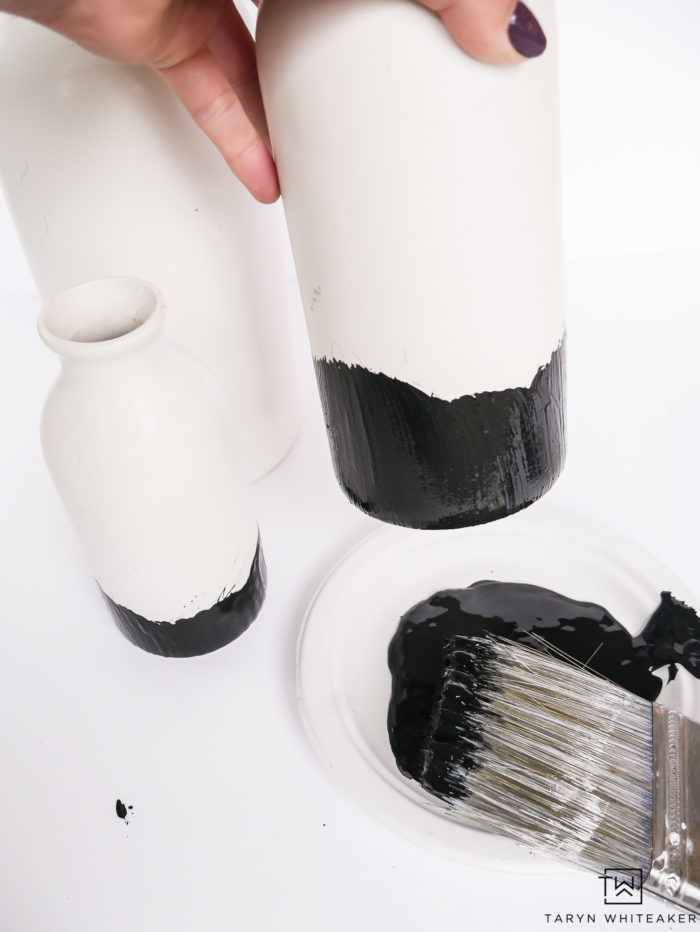 To get the effect on the bottom of the vases, I used a large paint brush. I gently did vertical brush strokes along the bottom in varying lengths.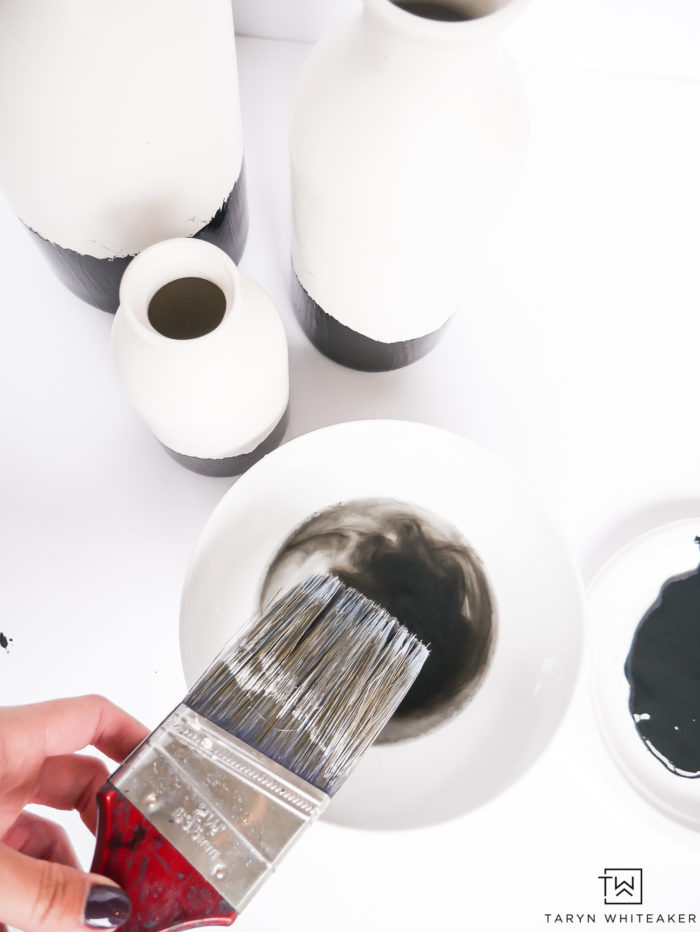 This next step is how to get the water color effect. Clean your brush off and get a fresh bowl of water. Saturate the brush with water and gently dap it on the top rim of the paint. Move the vases around, even upside down and let the water move the paint around. Do not use too much as it will remove the paint. Also, clean the brush off as much as you can so you aren't smearing the paint around. You want mostly clear water and let it run over the paint.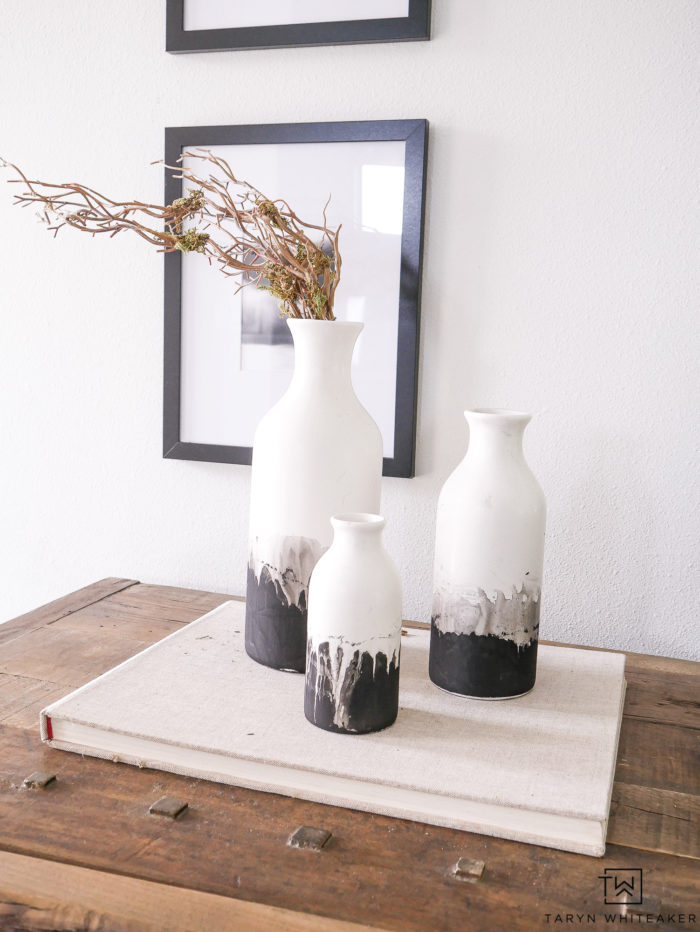 Let it dry and you are set! Beautiful water color inspired ceramic vases.
I love how these Black and White Modern Ceramic Vases look against the wood grain and rustic elements of this vignette. Perfect contrast and combination of textures. Get more info on this entry way space here!
Shop This Space