Let's talk details today. Once you get the furniture in, the walls painted and your main artwork on the walls, the rest of the room really comes down to the details. I think one of my favorite parts of the decorating process are the very tiny details that you do at the end that really tie the whole space together and finish it off. Unfortunately, it's these last few details that many people forget about or simply don't think about doing. One fo my go-to items for those finishing touches are vases! Today, I wanted to share a few tips for decorating with vases because they aren't just for flowers!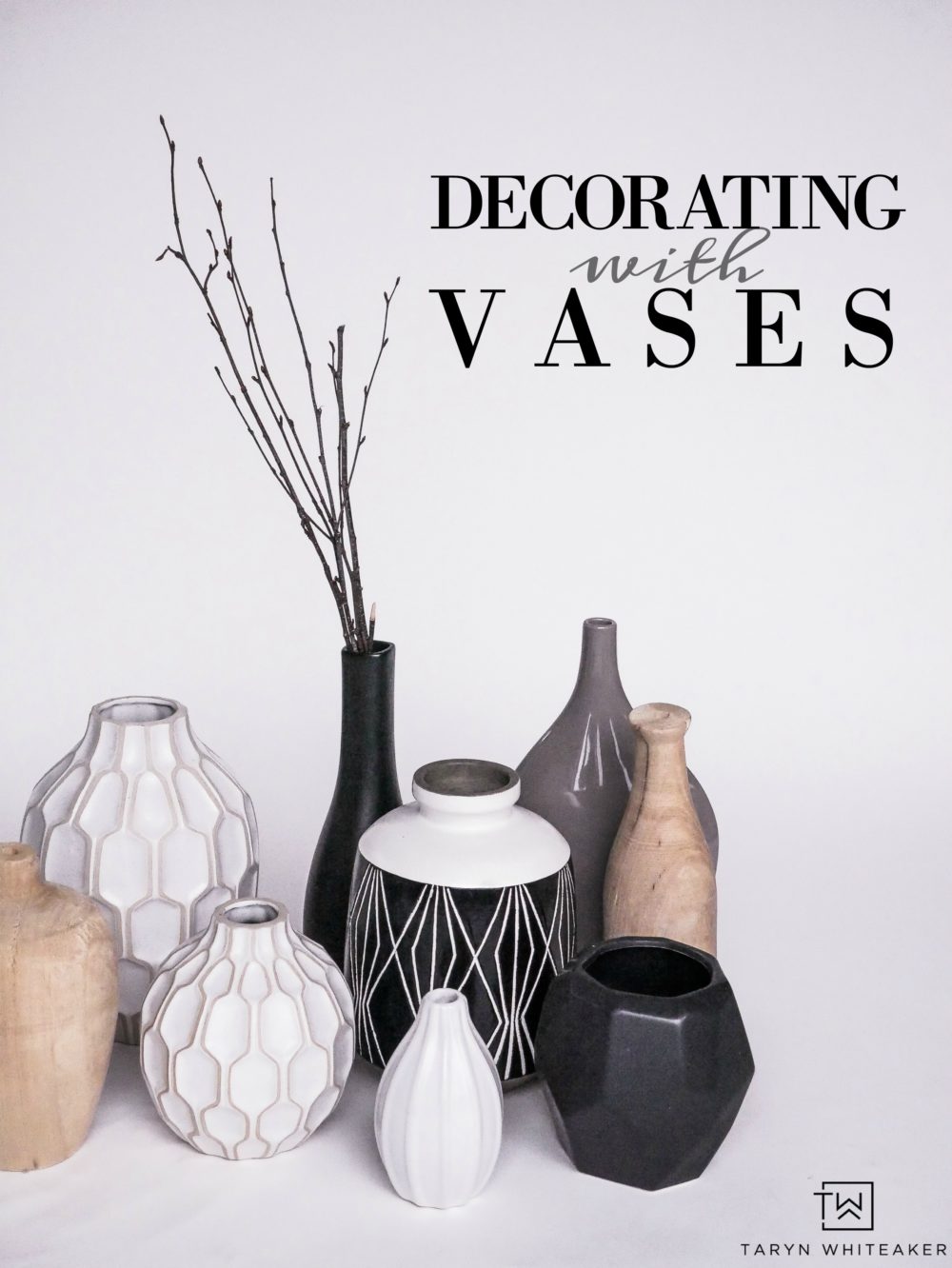 When I'm out shopping and I spot a unique vase that fits into my design aesthetic I snag it! Especially if it's on sale. Whether I'm decorating a coffee table, styling a book shelf, or actually using a vase for some fresh blooms, I want to take a second to show you how I use vases throughout our home.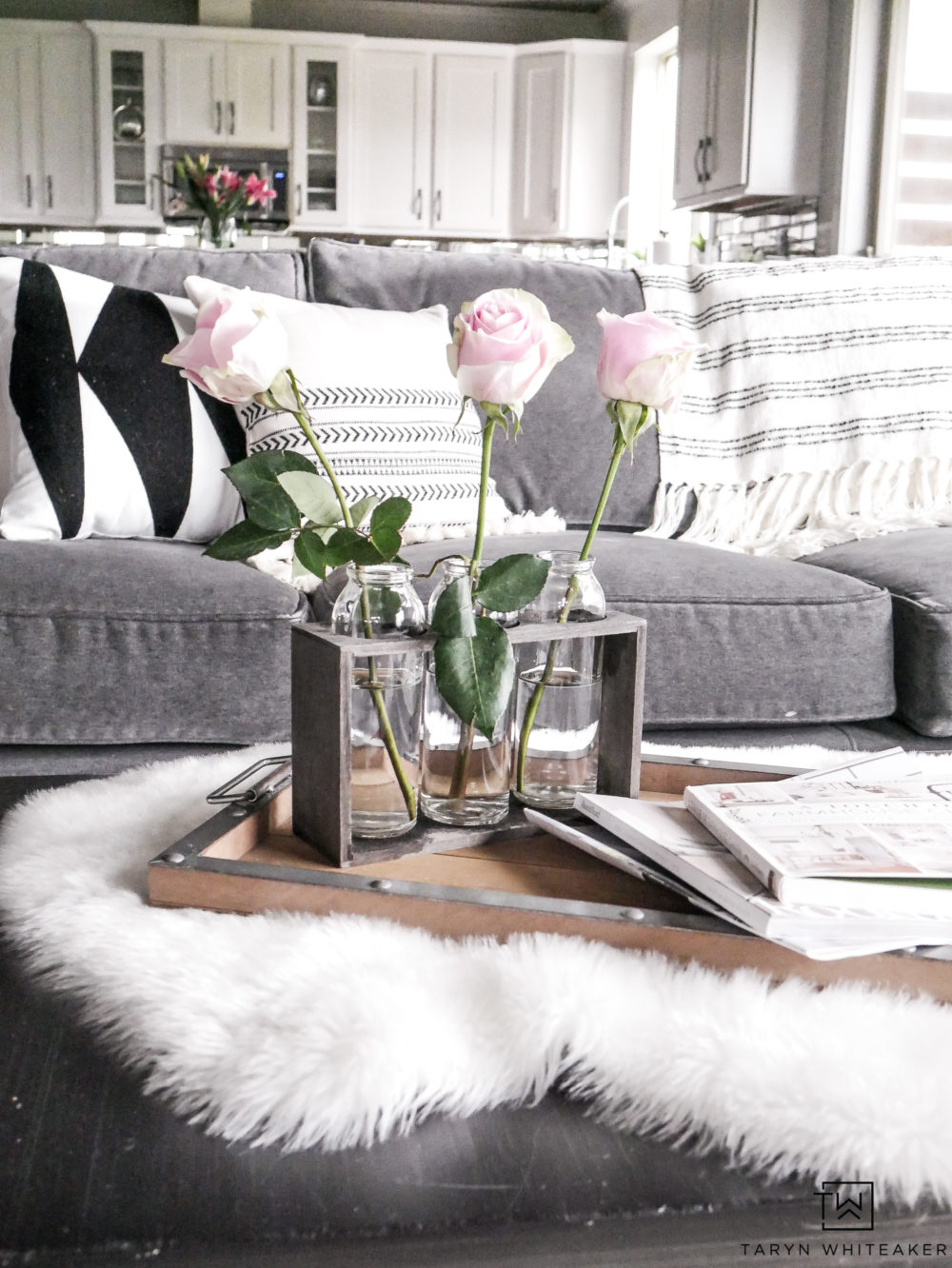 One of the more obvious ways to use vases is actually for fresh flowers. But I like to find vases that are unique and sometimes unexpected. I found this oversized test tube vase at Michaels a few springs ago and I still love it.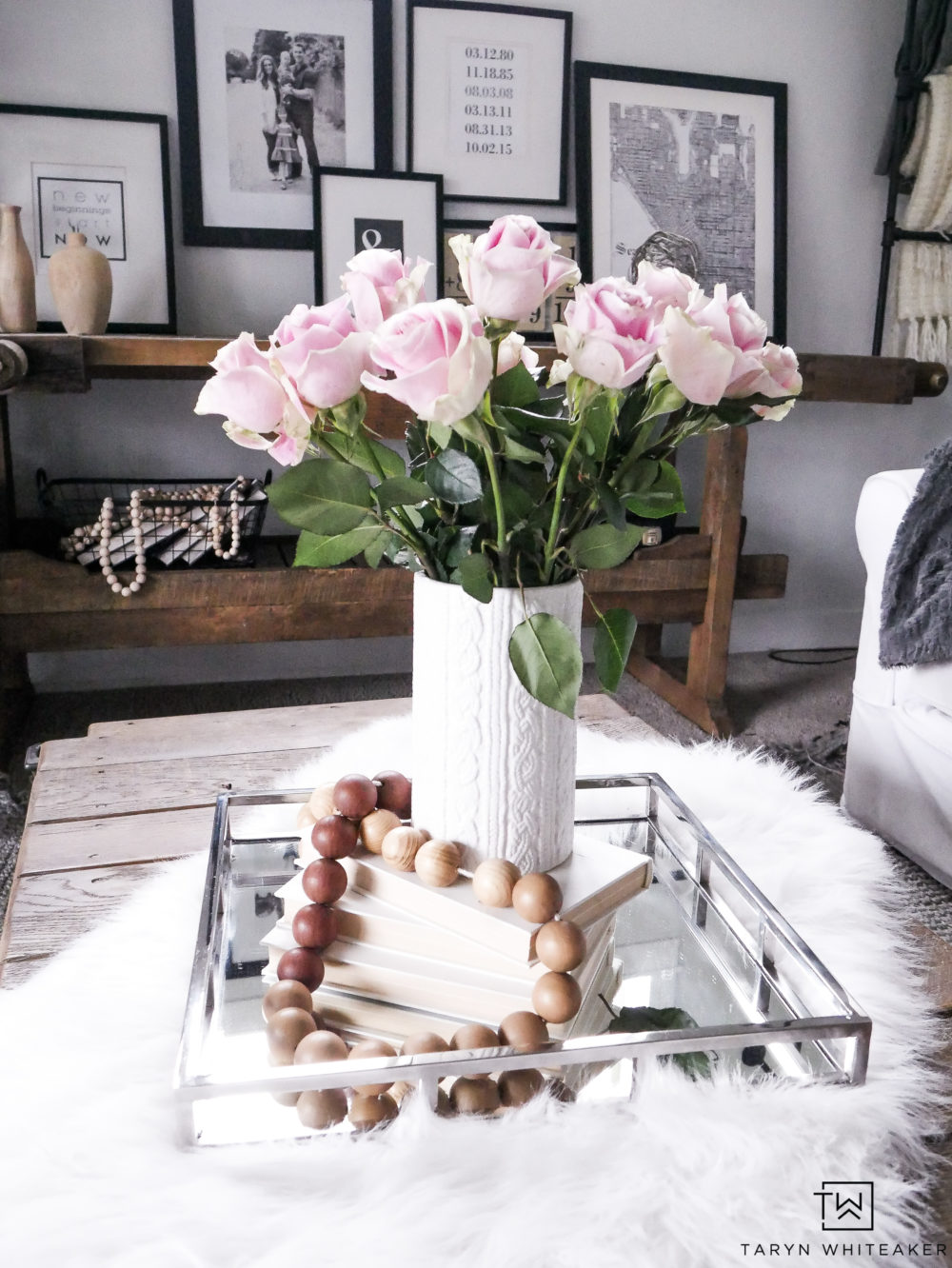 I like to think of coffee tables as their own little vignette. It's a place to create a whole scene in a tiny space. I like to style coffee tables the same way I style larger console tables and displays, just on a much smaller scale. Layer, texture and varying height. Vases are my go-to for my height element! (more pics from this space)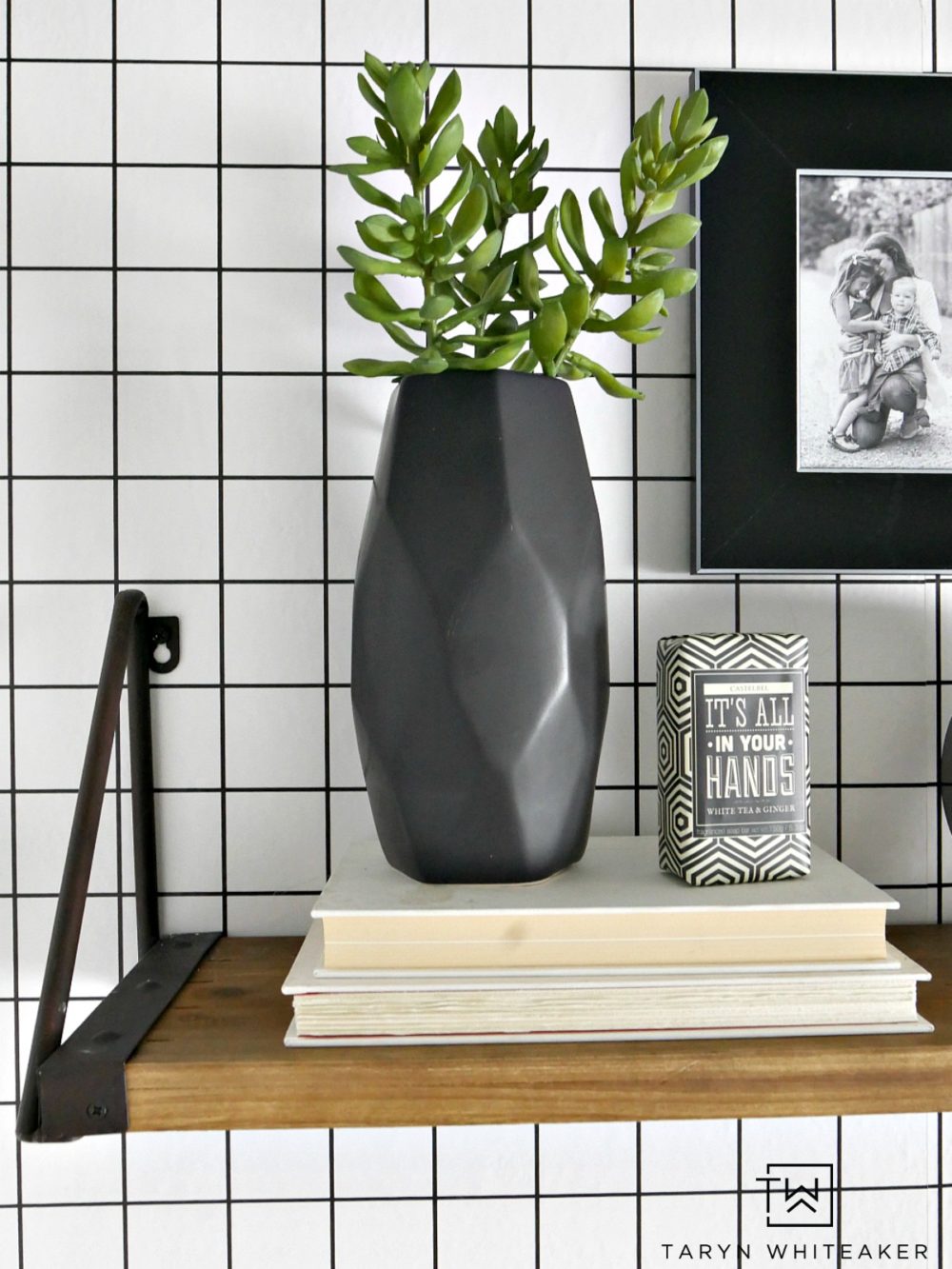 Talking about height, adding books under my vases is also a common practice. Sometimes a vase standing by itself can be a little plain and feel out of place. Just try placing a few white books underneath, it gives it a little heigh, adds a solid base (visually) and also combines texture. (more pics from this bathroom)
Vases can be great for seasonal fillers as well. During the fall or winter, add a few branches or twigs to add some seasonal flare.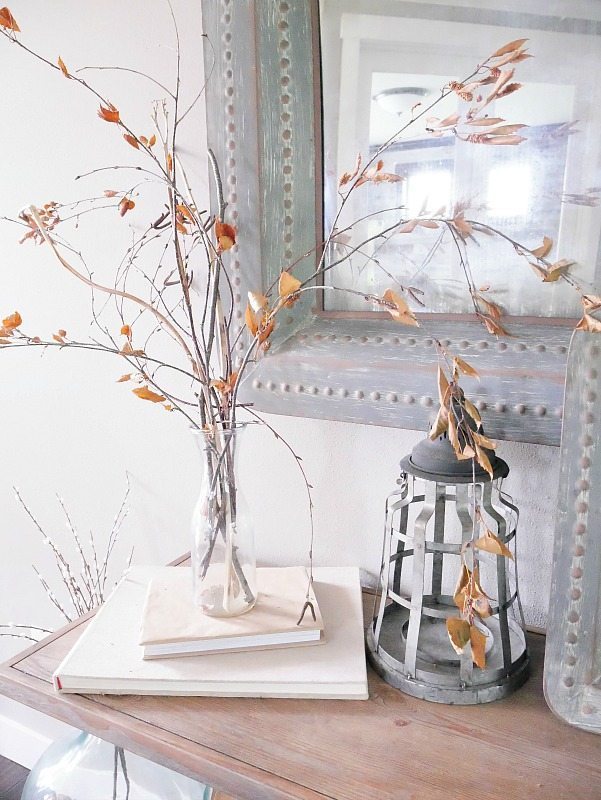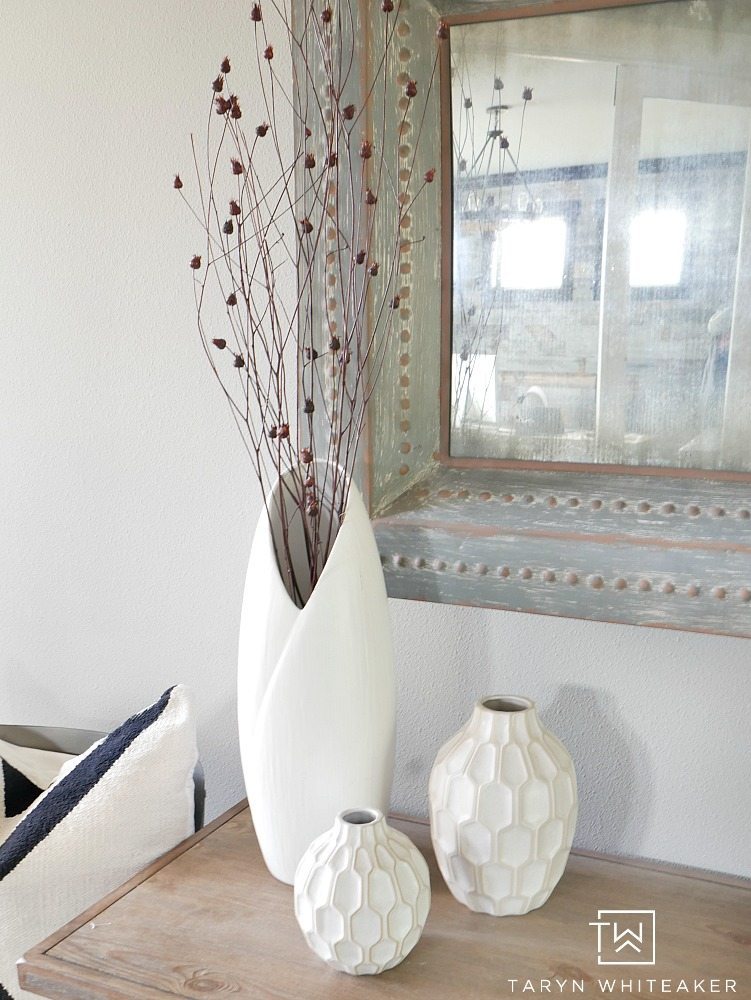 I did a post a few months back on all the ways I decorate our entry way throughout the year. One of the biggest changes from season to season is changing out the fillers in the tall white vase! These were from fall, and then I change it up to big leaves for summer!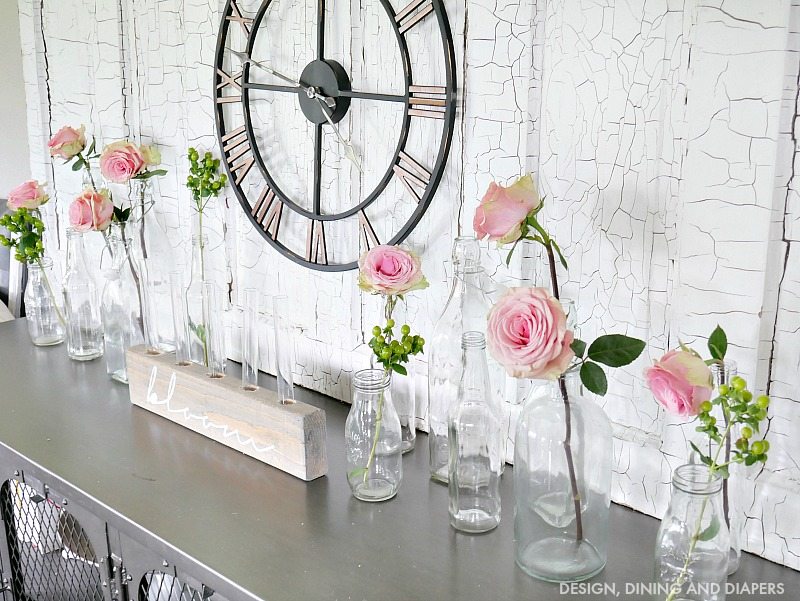 A few years ago I stocked up on clear vases, I found many at the dollar store and Michaels. I then I used them to create a display for spring. You can find faux floral so you an keep the display up all season! Or splurge on fresh flowers every few weeks :)
I want to leave you with just a few other photos of vases used in our decor. I really use them a ton!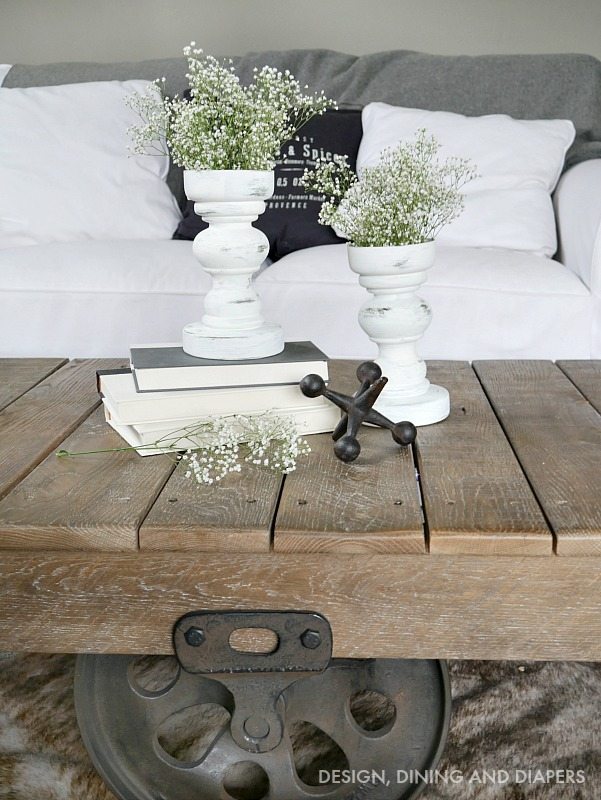 You can get the tutorial for this bloom vase on the blog too!
Here I turned a class cylinder vase into a candle holder. They can be so versatile! Or take the candle out and some flowers!