Happy September! Ok it doesn't really feel like fall, at least to me anyway. Typically by now I have my fall mantel underway, pumpkins are starting to make an appearance and I've started crafting my little heart out! But this year we have our downstairs under construction, my mantel isn't even complete yet and I won't be sending my kiddos off to school ahhh! Since I'm still a little ways out from decorating, I wanted to share 5 Ways To Add Fall Textures To Your Home, and most of these don't require buying anything new!
I'm joining a few other sweet design friends today as we start a new fall design series! Each week we will be sharing a few tips all of you can incorporate into your own home, this week we are starting with textiles!
5 Ways To Add Fall Textures To Your Home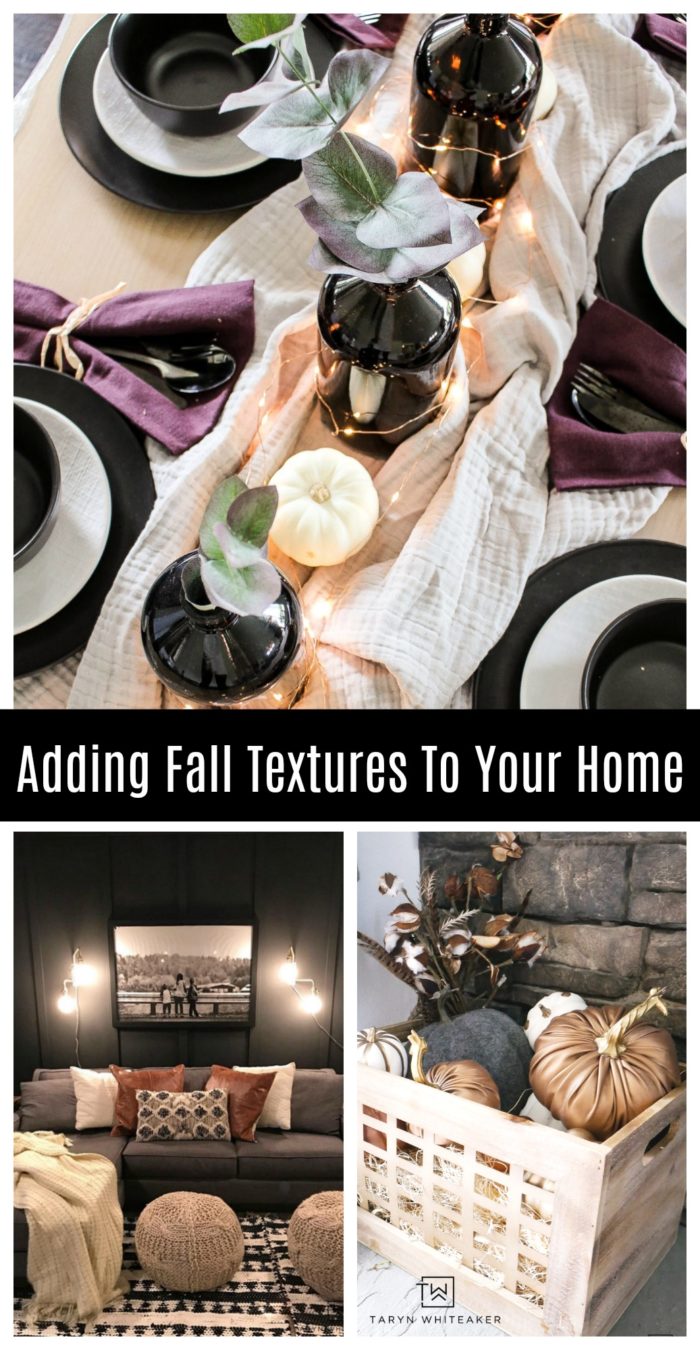 Fall Scarves Aren't just for Your OOTD
Have a closet full of fall scarves?! Bring them out and put them to use. One of my favorite ways to display them for fall is using them as a table runner. Beautiful organic textures make the table feel so soft and cozy, like you can see here in my plum fall tablescape from last year.
And if you do prefer to wear them, they make a nice little throw for those cooler evening temps! You can grab this sip printable here!
Textured Pillows Add Warmth
Never Too Many Blankets For Cuddling or Display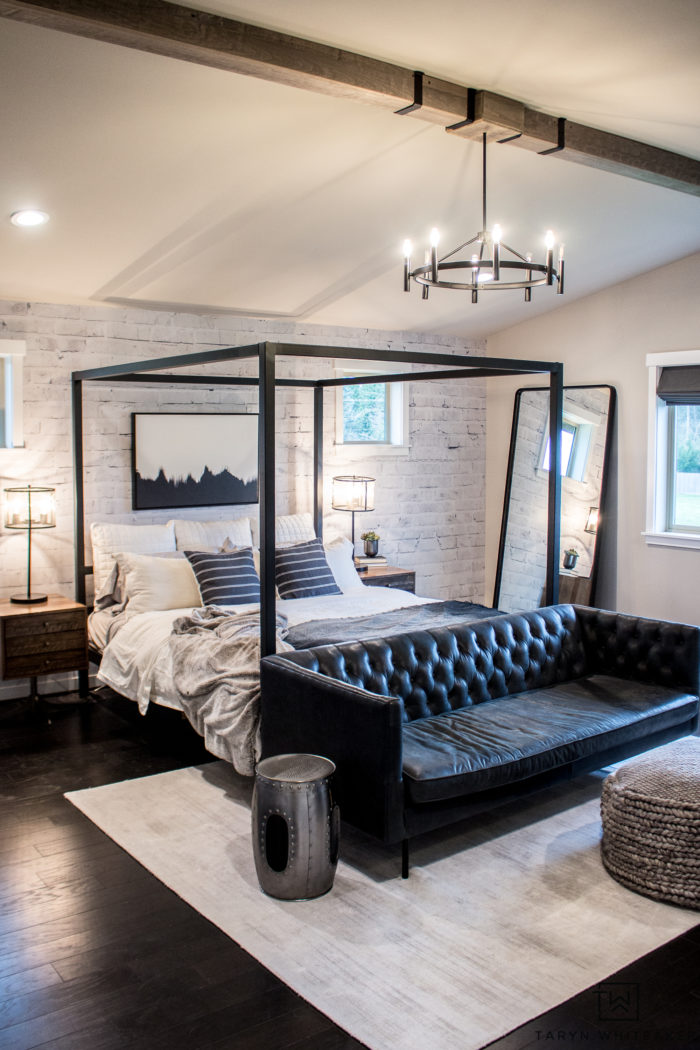 I'm the type of person who likes to cuddle up in a blanket when it's 20 degrees out or 90 degrees out. Anyone else? But when I wake up and see the fog rolling in over the back yard and those dewey days, I know it's time to bring out those soft fluffy blankets in EVERY room of the house! (You can tour our master bedroom here)
Just a simple faux fur throw instantly makes a room feel cozier and ready for snuggles.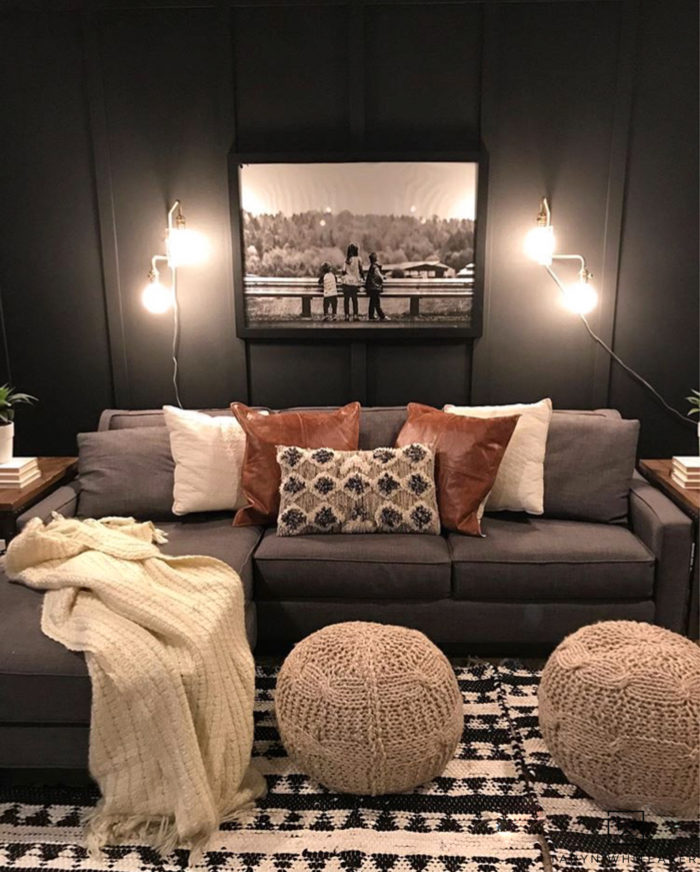 And when I say every room, yes every room needs a cozy throw blanket! Our bonus room always feels like fall and winter with the darker walls, and I can't wait to show you the new makeover reveal soon!
Fabric Pumpkins Last All Season!
Fabric pumpkins are another easy way to add those fall textures to your home and the best part is you can reuse them year after year! I add a few to my collection every year and I can mix and match. You can throw some in a basket or display a few on the counter. They last all season so no need to deal with rotten pumpkins!
Keep It simple
Every year I feel like my seasonal decor gets a little more minimalistic! I remember many years of feeling like I needed to buy tons of new decor to refresh our home for fall and now it's all about adding a few simple textures to add warmth and coziness.
More Fall Textile Ideas