I have another update to the master bedroom! We had a little corner of our bedroom that desperately needed a little TLC. When planning the update, I just kept visualizing a cute console table in the corner with a modern mirror and a few accessories. Maybe a place for some family photos or possible a little desk space for me since I don't have an official home office! I decided to partner with eBay who is sponsoring this post and bringing it to life! Are you ready to see my cute new master bedroom desk decor?
Bedroom Desk Decor
It's so cute huh?! Like everything else in my home, I wanted something simple but interesting and of course functional. I had a pretty good idea of what I wanted so I headed over to eBay to start looking for console tables or writing desks that would fit this space. It's a little narrow so that narrowed down (no pun intended) my options pretty quickly. However, I still had plenty to choose from! eBay has 12 million home decor items (holy cow, no wonder I spent so much time on there) with almost 1 million new items added each week. So basically what I'm saying is that no matter your style, you will definitely find what you are looking for over there.
Master Bedroom Desk Space – Before Picture
Here is what the space looked like before. I once had a reading chair in the corner, but once we laid the new flooring and upgraded our bedding, the chair just didn't work. But the pictures stuck around for a bit and looked pretty lonely. I think this new vignette and desk space is exactly what this corner needed! So much more functional and the mirror really brightens everything up by reflecting so much more light into this dark corner.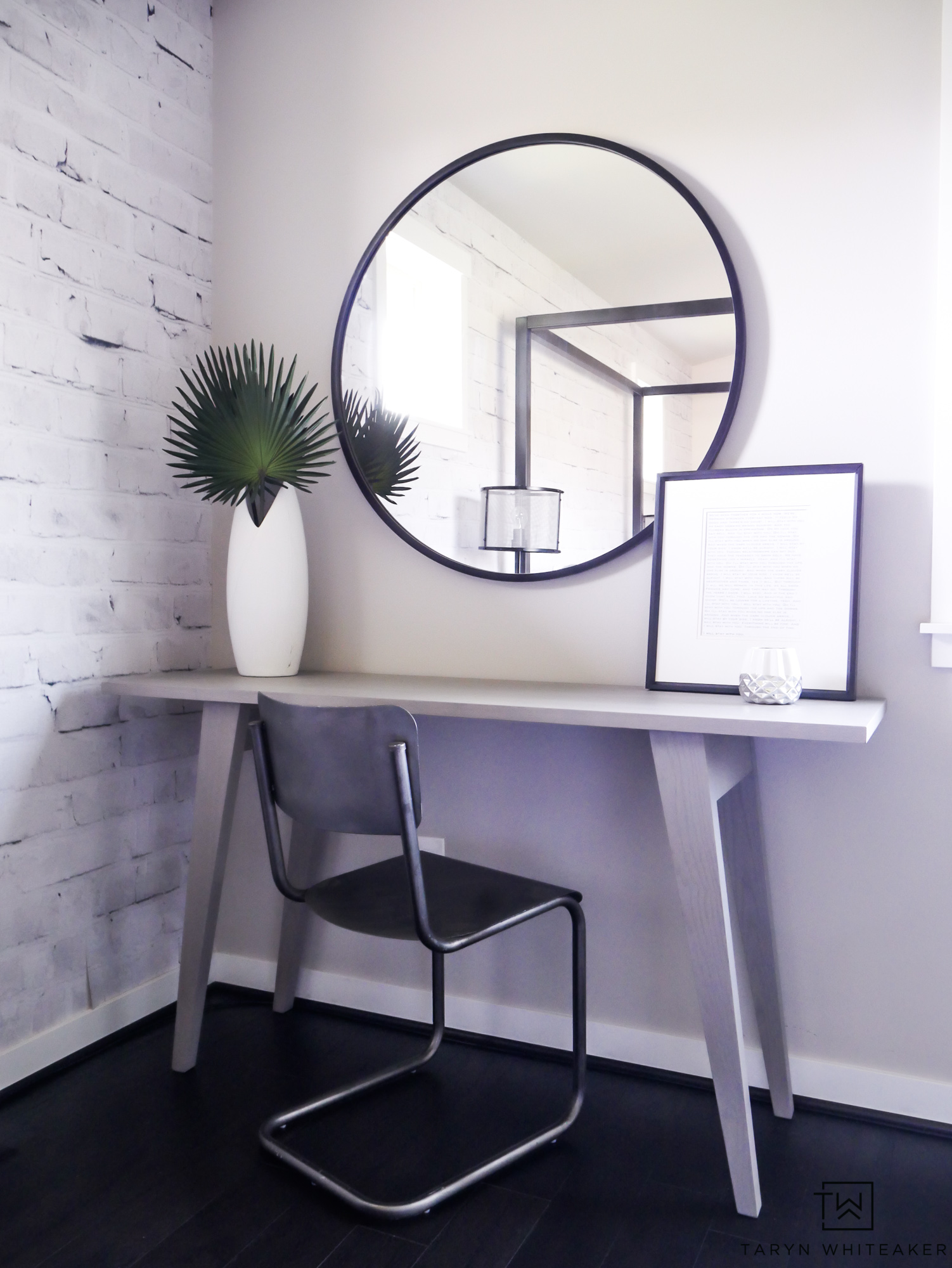 So let's talk details. I found quite a few console tables that I liked for this space, but I eventually went with this mid-century modern table by Safavieh. It took me all of 5 minutes to put together! I also really loved this rustic one, too, but it just wasn't the look I was going for in here.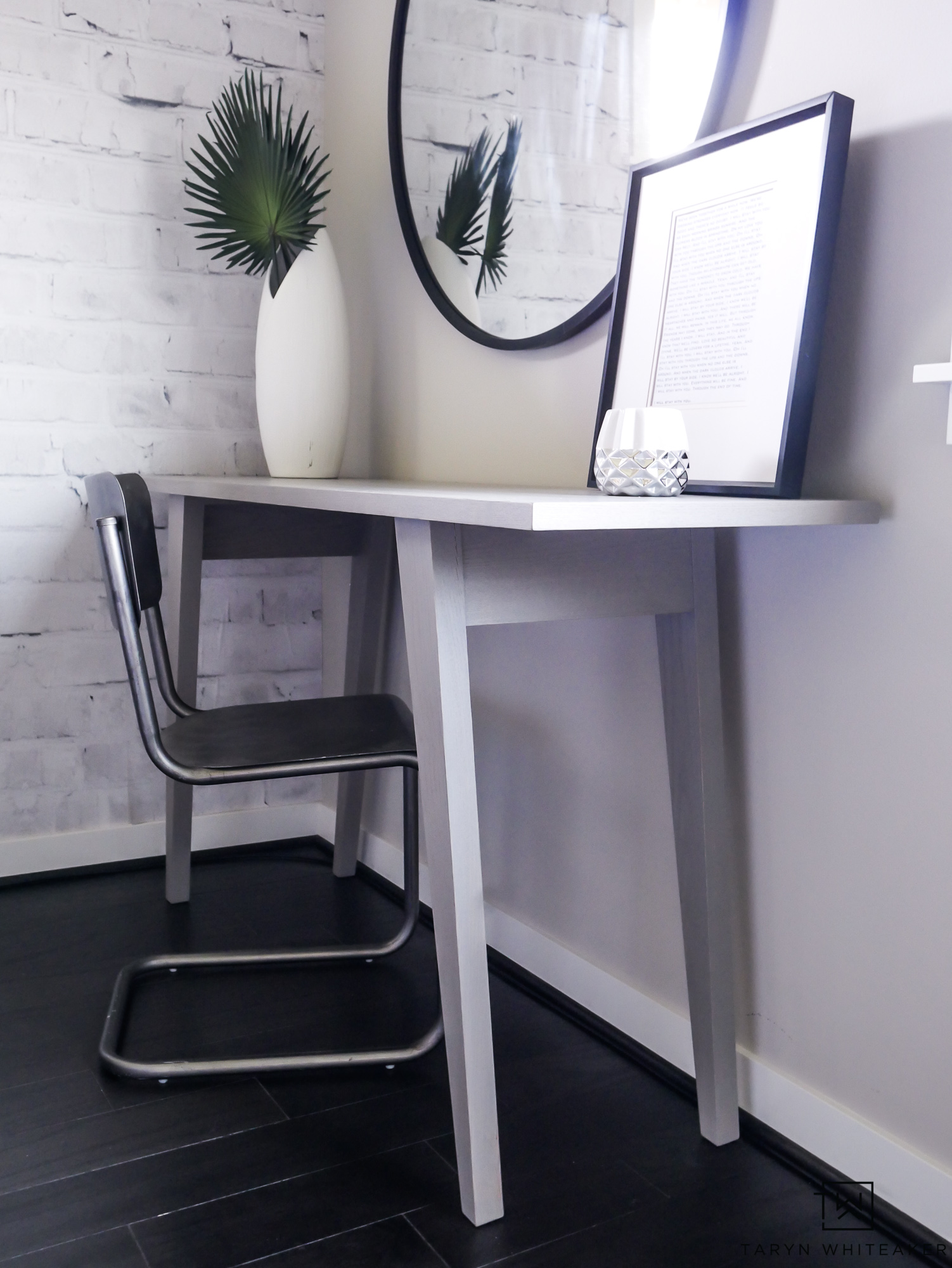 My cute metal chair is from Restoration Hardware, one of my all time favorites brands and I was shocked by how many RH products are on eBay! Oh my… excuse me while I go furnish the rest of my house!
I have a slight obsession with round mirrors at the moment. I want to put one in every room but I'm limiting myself to two! eBay has tons to choose from right now.
If you are getting ready to furnish a new space in your home, I genuinely recommend putting eBay the top of your list! You can really stretch your budget on there!
Just a few more small projects and our bedrooms almost ready for the full reveal! You guys, this has been the most drawn out space in our home and I'm SO ready for it to be done!
Thanks, eBay for sponsoring this post and helping me put this cute little space together.
SaveSave
SaveSave
SaveSave
SaveSave