Disclosure: This post is sponsored by Ecoscraps. All opinions and ideas are my own.
I finally have my porch ready for spring! It's sat vacant for far too long, in fact even my husband mentioned something to me about it the other day. I'm not sure I have ever gone this long without having it done up, but I'm going to blame that on our super rainy spring here in the PNW. This weekend, I set aside some time to plant some beautiful greenery and flowers and I can't wait to share it with you. Today, I'm going to give you some Front Porch Planter Ideas and a few tips on how I fill mine.
DIY Front Porch Planter Ideas
Here is what our porch looked like before. After I took down all the winter decor, it has been bare! It's time to add some color and life to it again for the warm months ahead.
Tropical Inspired Planters For Summer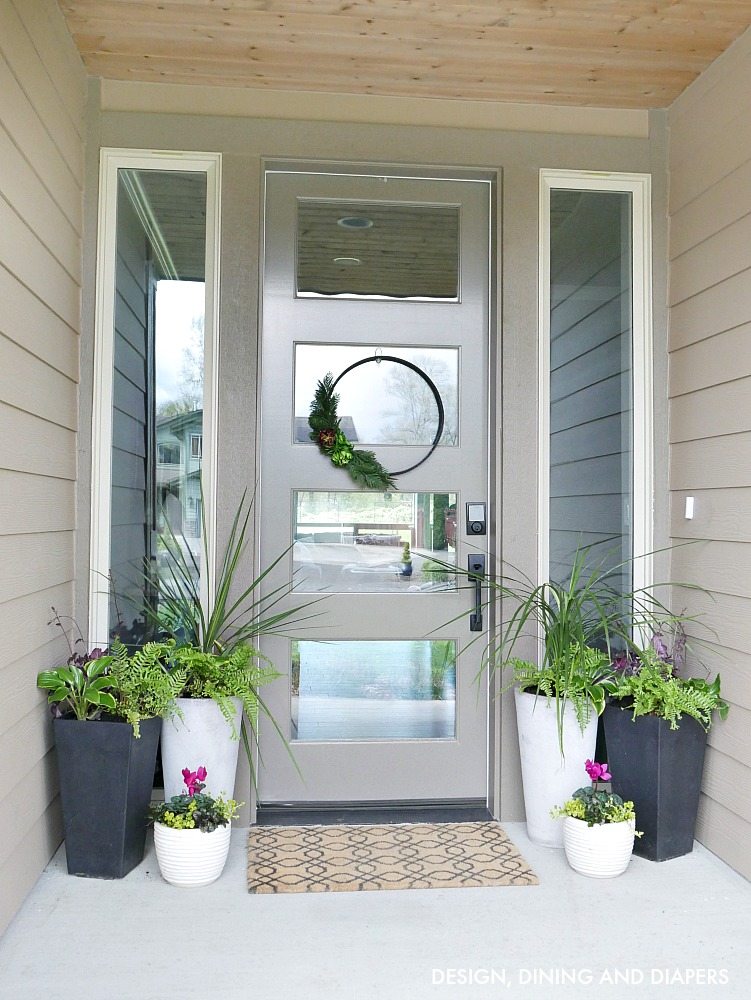 And here is how it looks NOW! Oh so much better. The groupings of planters and the pops of greenery really stand out agains out front door.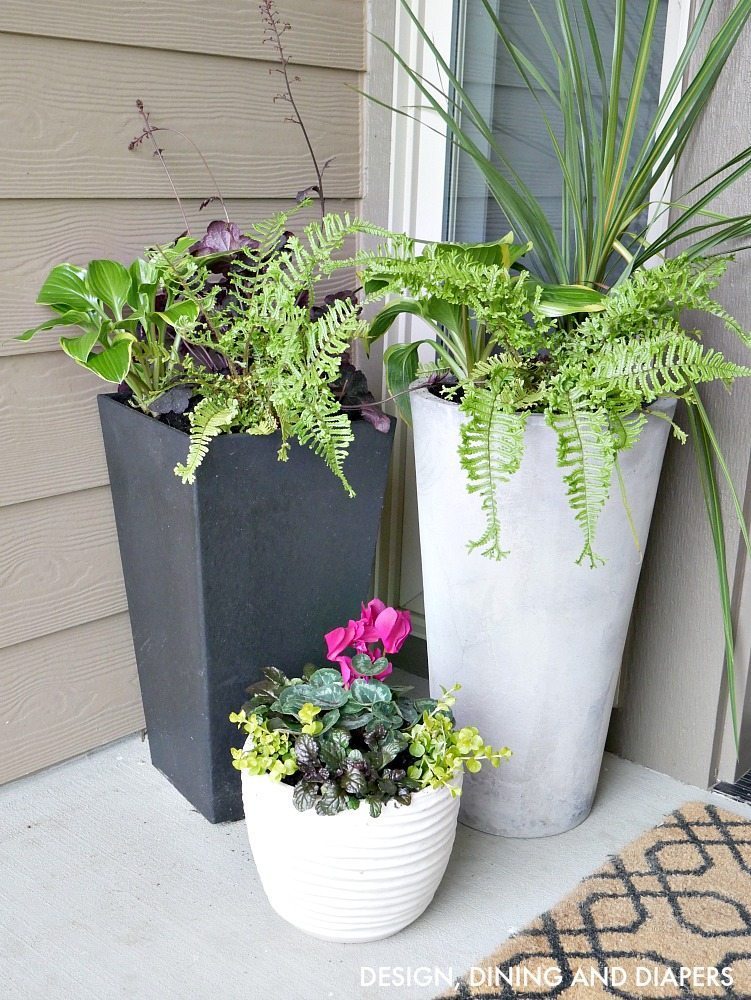 I always feel like a front porch should reflect the style of the homeowner. After all, it's the first thing guests see when they enter your home. I want it to be welcoming and a preview of what is to come.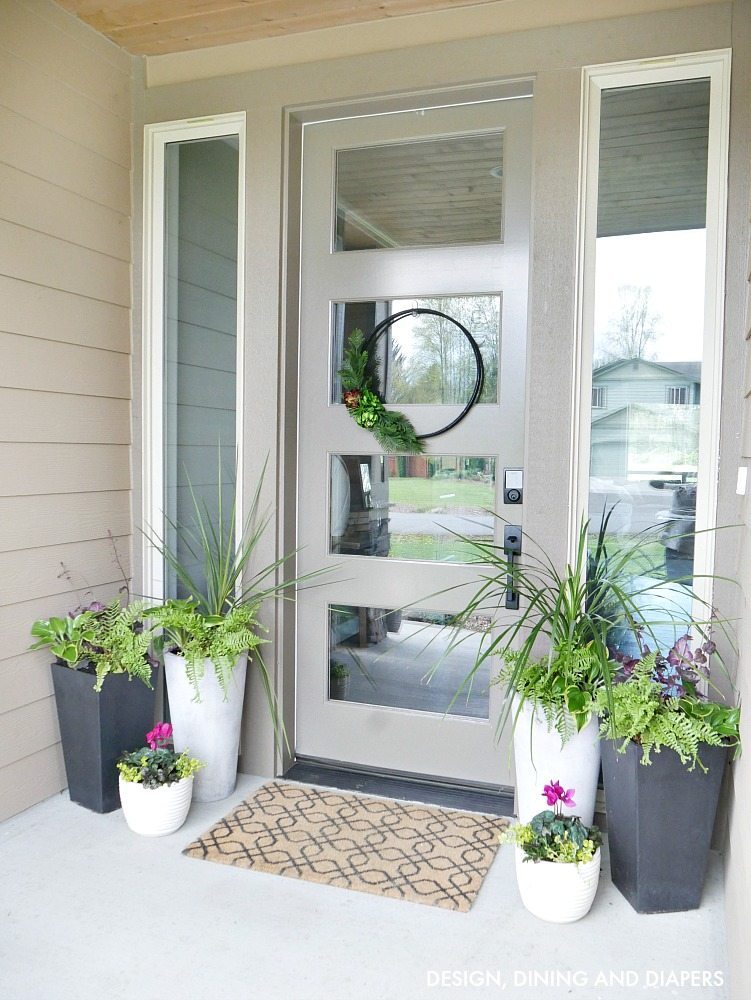 While I don't have a great track record for keeping indoor plants alive, I DO love planting flowers on our front porch. It's something I have really worked at over the years and I have learned a thing or two. My mom creates the most beautiful planter boxes and after watching her over the years and experimenting on my own, I wanted to share a few of my Tips For Creating Beautiful Planters and a lot of times that starts with the soil!
Potted Plant Ideas For Front Porch
Decide on a color scheme and look. Just like inside my house, I like using neutral tones on the exterior of my home as well. I decided to use a mixture of different greener that would do well in shaded areas that only get a little morning sun. Ferns and grasses are great for this! Think about tones that work well together and adding lots of texture.
I went to Lowes where they had a great selection of plants and flowers to use for my porch and I picked up a bag of Ecoscraps soil while I was there.

Pick out the proper soil to use and fill your pots about 3/4 the way full with rich soil. Using the proper soil to begin with, is one of the best things you can do for your plants! I use Ecoscraps natural and organic potting mix.
This was created by people who saw a better way to make soil—better for our gardens, better for our planet. Ecoscraps believes bad food that is transformed into rich, organic soils and plant foods can do a lot of good for families and our environment.
Before you plant any flowers, play around with your pot and flower arrangements. I wasn't sure if I wanted the tall grasses next to the door or on the far side, so it helped to rest the plats in the pots to visual the display before I planted.
Start with a larger, taller plant in the center, then fill the rest with smaller flowers that vary in complementing colors.
Set your pots in the final arrangements and give them a nice water!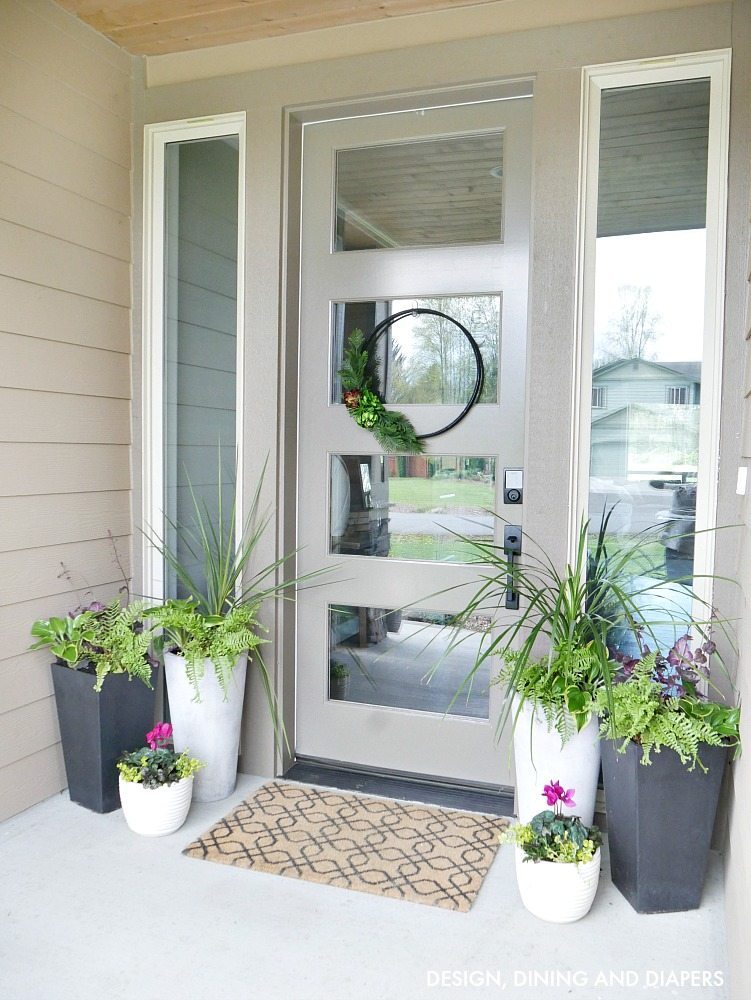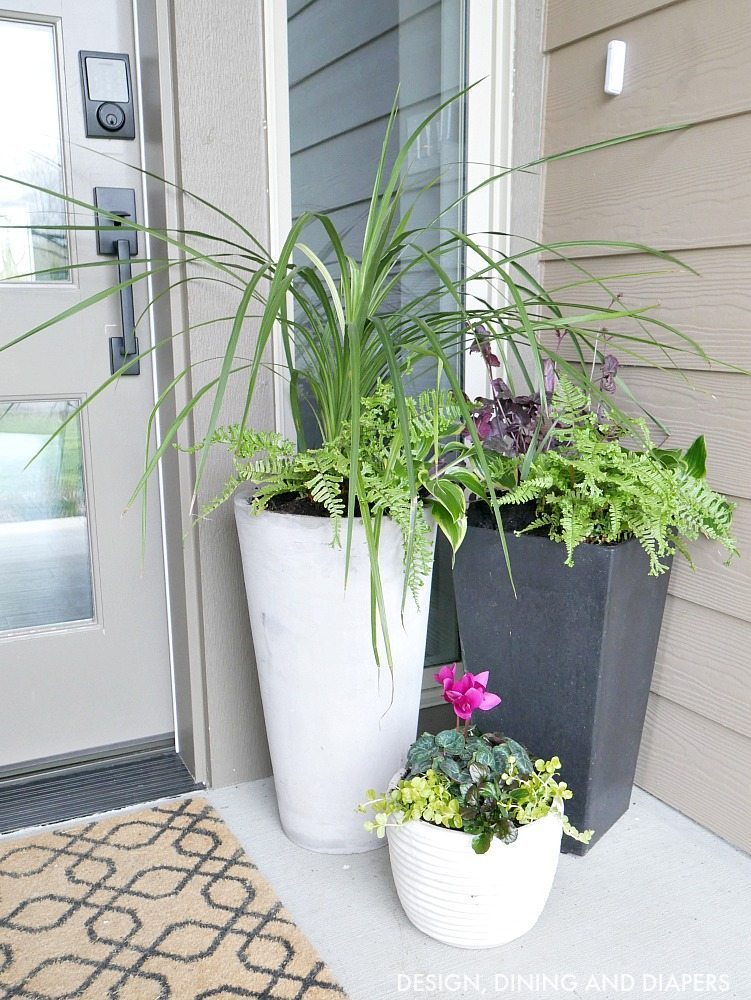 Is your porch ready for spring? If you still need to spruce up your pots, take a look at this great video that gives a little background into the Ecoscraps story and how they create soils and plant foods that can make our food more nutritious and delicious!
More Summer Porch Ideas
SaveSave
SaveSave
SaveSave