It's crazy to me how quickly this month is going by. I feel like I'm behind on sharing our Christmas home with you guy, so I'm trying to get through all the spaces that are complete before the big official home tour. A few months ago I wrote a post on how I make simple changes to our entry way each season to give it a different look, and that is exactly what I did this year too! Here is a look at our Chic Christmas Entry Way, it's classy, not overdone and provides a nice vignette as you enter our home.
Christmas Entry Way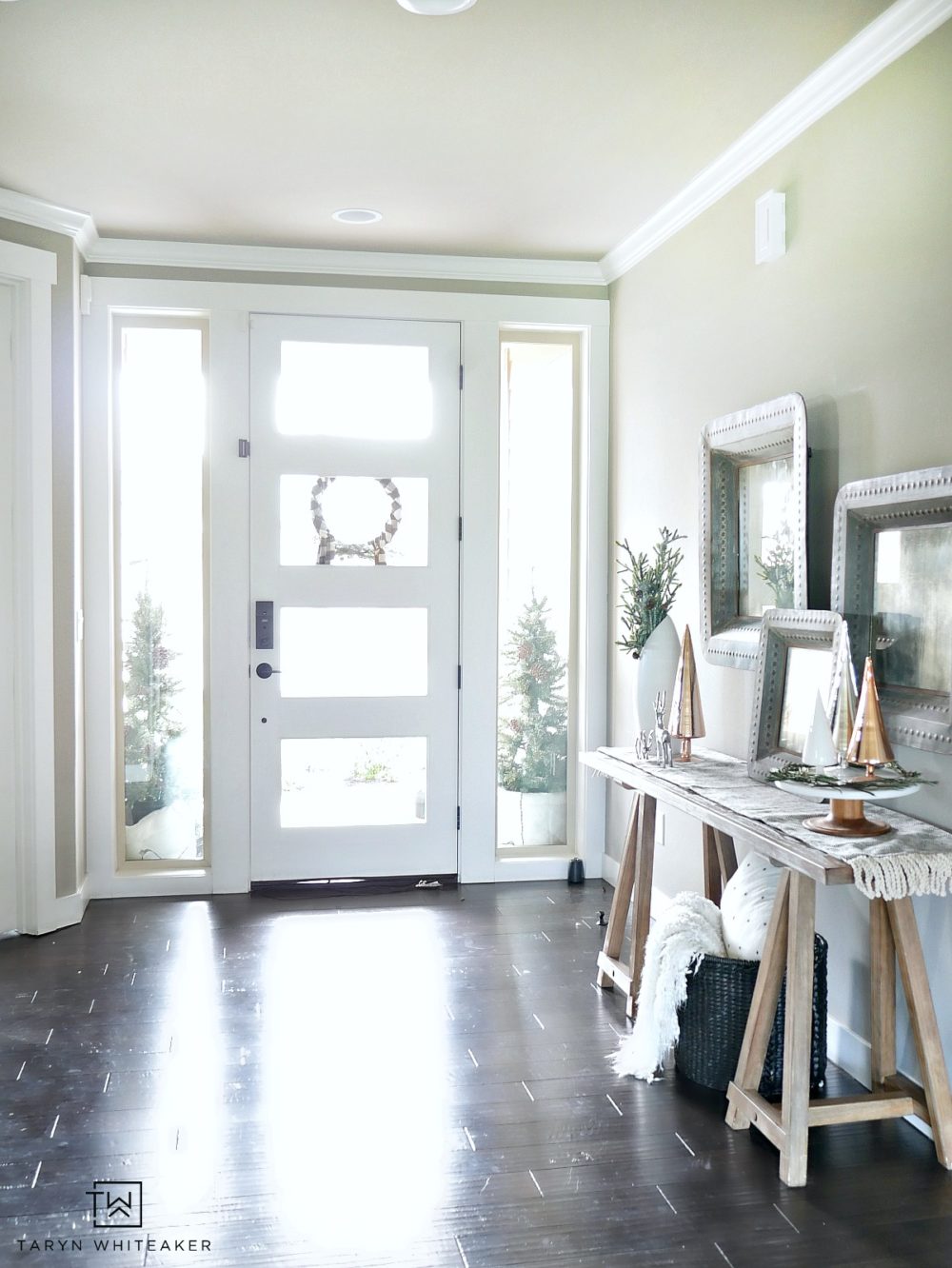 Here is the view as you enter our home from our Christmas front porch. I just have a simple sawhorse table in here, so it's not over crowded or over decorated.

Metallic Christmas Decor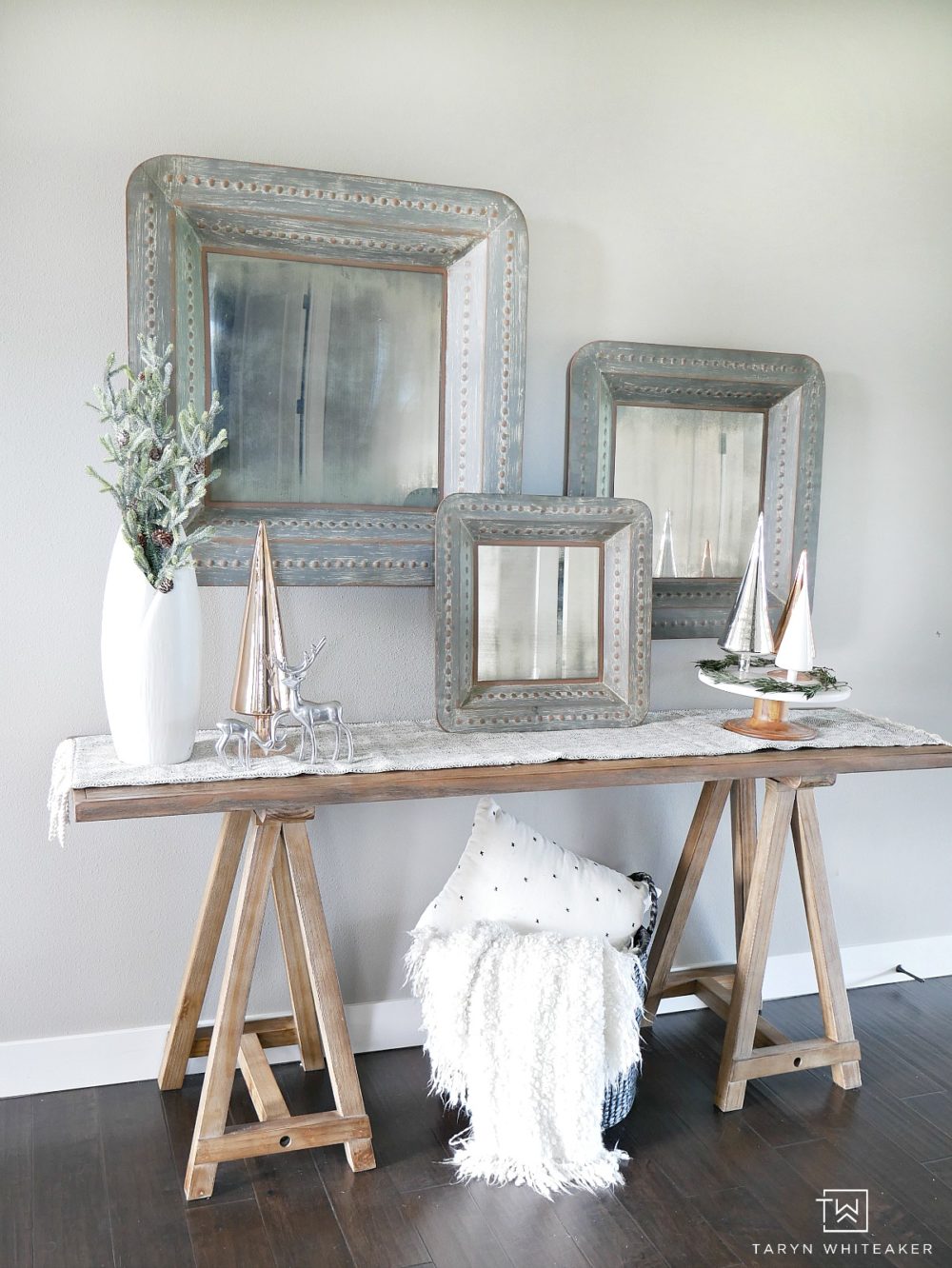 For this year, I added these modern metallic trees that I just love, along with a bright white and some greenery. 
Under the table is all about softening the space with some texture. I often debate whether I should put anything under here at all, but it does add a little bit to the look! (basket | pillow ).
Chic Christmas Decorations
I wanted to add a little bit of dimension to the table top and I stumbled upon this cream and black fringe table runner. I love the added texture it brings to the space. It says it's a Christmas runner, but I platoon using it year round!
To give the trees a little height, I placed them on a cake stand and then added a few simple sprigs of greenery around them.

Can I tell you a story about these little reindeer? These were one of the very first pieces of Christmas decor that I purchased when we got married. We had pretty much zero decor to put out our first Christmas, we didn't have the budget to go out and spend hundreds of dollars on new Christmas decor for our whole house. I remember going to Target and buying just a few simple things, these reindeer, a box of plastic tree ornaments and a tree skirt. I think we bought our first pair of stockings too (that I still have) and I was SO excited to be decorating our home for the first time. I look back at that year and I can't believe how much has changed in terms of our Christmas decor. We have definitely added little bits over the years.  I'll always cherish these little guys as they represent a time in our life filled with so much joy and love and excitement as we spent our first Christmas together.

SHOP THIS LOOK