We are officially in summer mode around here. Our kids have been out of school for over a month now but our temps are finally reaching peak Texas temps now. Which means, we are inside most the time now and we are now hanging out inside a little more. Thank goodness I crushed through all of the outdoor projects in May and June because I'm tapped out from working in 100 degree temps! I'm so glad I powered through though because it feels so good to have our backyard 'done' for the summer and now fall.
Here's a look back at the outdoor projects I got done in June as well as kicking off my next brand new project! You can also look back at the best of May for our balcony makeover and I still have our full backyard tour coming soon!
June Projects
I kicked off June with sharing the full tutorial on how to create your own faux window panes using adhesive trim! I eventually want to do this on our downstairs windows but I'm holding off on this just for a bit!
I finished up the refresh on our downstairs outdoor dining space and gave it a more moody modern look while still keeping traditional elements.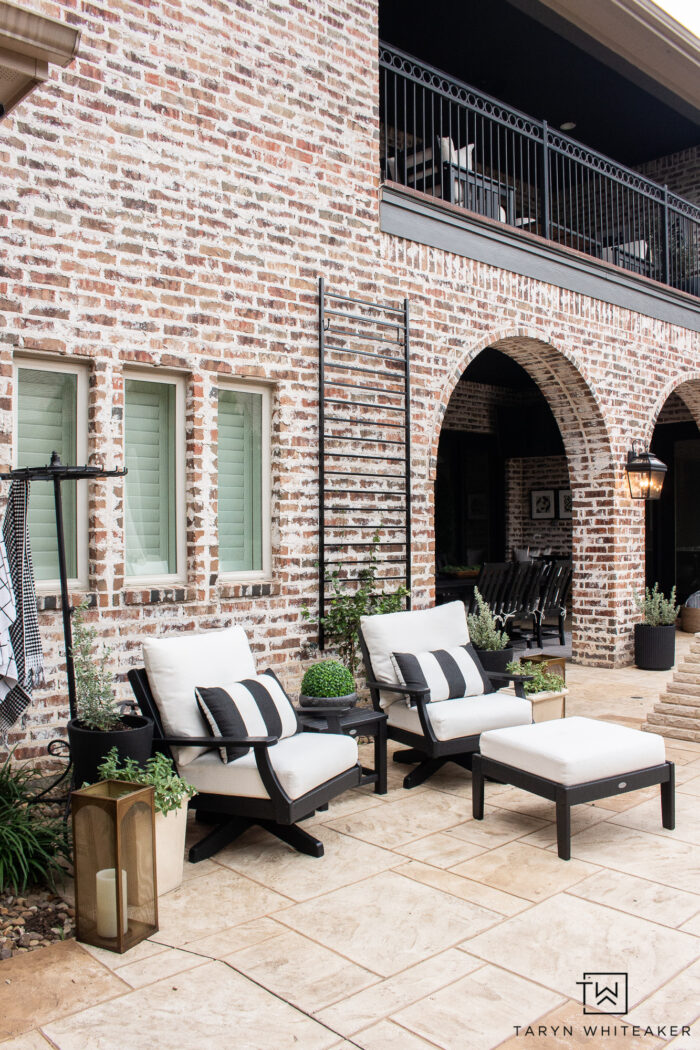 I also built DIY Trellises for the brick exterior so we can watch the climbing Star Jasmine fill the backside of our house! I'm so excited for this. Definitely a project that takes time to see the full fruition.
Lastly, I kicked off my next big project with sharing brand new design plans! I'm going to be tackling this homework station or art space near the kids' rooms! It will be a pretty simple makeover project and I can't wait to see it come together because this space is just so cute.
YOUR fav products from June!
Here's a look at YOUR fav products I shared. Lots of outdoor furniture, decor and DIY supplies. So thankful for each of you, I especially love it when I get to see these projects in your own homes!