Hi Friends! I have been so busy working on tons of projects that I haven't had a chance to sit down and write any blog posts lately. You can always follow on Instagram where I share lots of real time projects and behind the scenes, that way you stay up to date! Anyway, I'm smack in the middle of our massive living room renovation and I'm working on updating our fireplace to be a little more our style. My first step is to do a White Wash Stone Fireplace and then I'll share more on the rest later! I'm not done yet.
White Wash Stone Fireplace Tutorial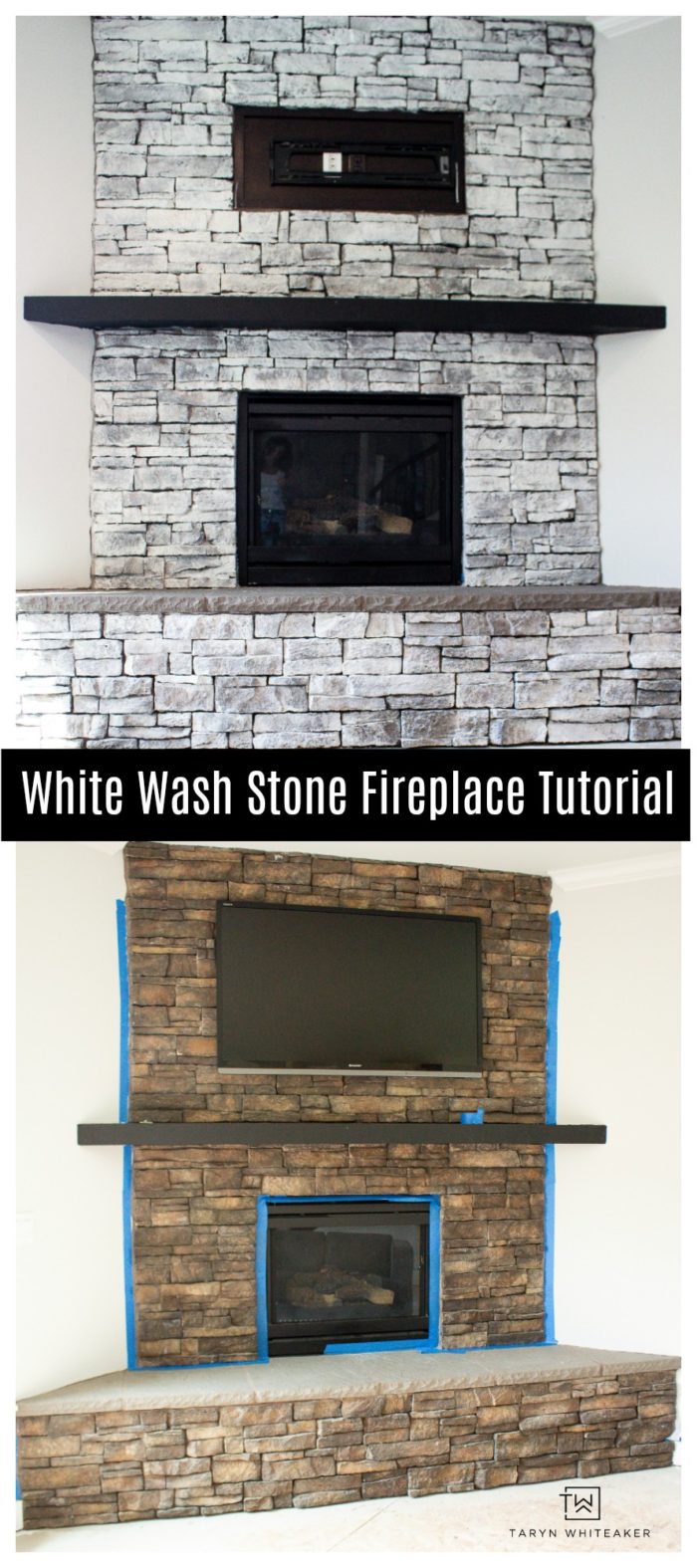 Inexpensive Way To Update Stone Fireplace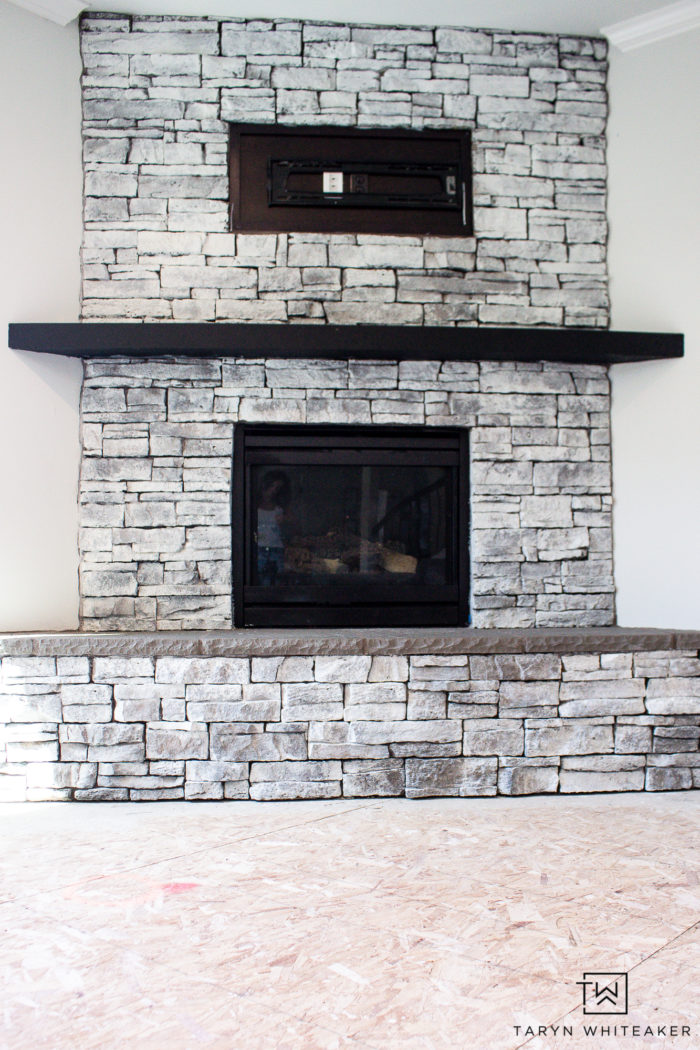 If you are looking to give your brick or stone fireplace a quick makeover and lighten it up a bit, this is a quick and inexpensive solution. It only cost me $6 on a sample paint and a few hours of your day. For real, it's super easy, anyone can do it.
How To White Wash Stone
Supplies
White Paint ( I used Sherwin Williams Pure White)
Water
Plastic Container
Paint Brush
Rag
Here is what our Fireplace looked like before. I do enjoy a good stacked stone fireplace, but this was just a little too "brown" for our home and it was a little too dark for our family room. I want to brighten up the space, especially with our dark hardwoods going in.
Water to Paint Ratio
When mixing your paint, you want to water it down so it is not as thick. This will give you the light white wash look. I used a 50:50 water/paint ratio.
I pour the entire sample of paint into the container with equal ounces of water and mixed together.
Painting Stone Fireplace
Applying the paint is very easy! Simply dip your paint brush is, remove excess water (but still leave it watery) and paint over your stone.
You will see drips of water at times, don't worry. Paint a small section at a time.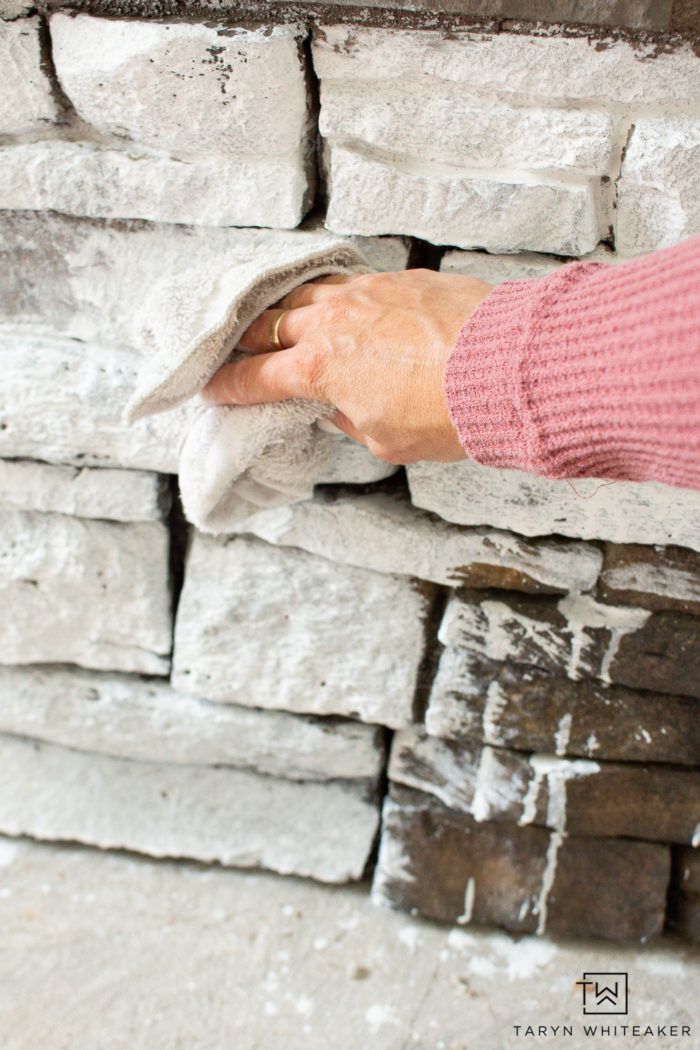 Then using a old rag, remove excess water from the stone and also blend the paint into the stone. During this step you can wipe away paint if there was too much on a stone or blend it together better.
Keep doing this in small sections.
And that is it guys! Literally, that is how easy is it!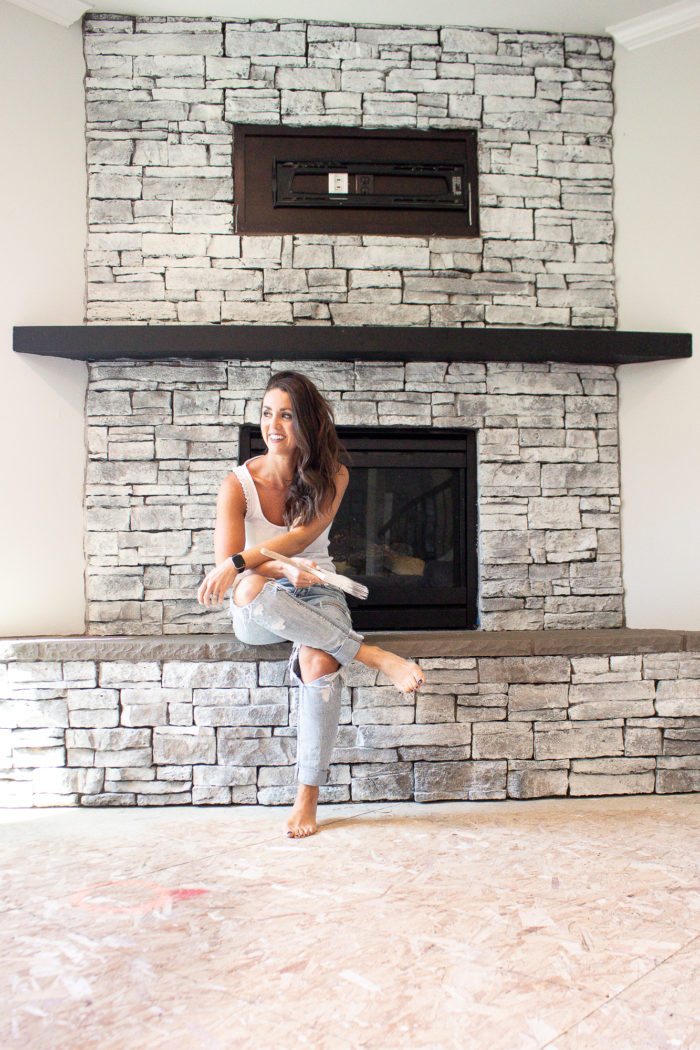 If you love a good farmhouse look or cottage style, this is a super easy way to achieve that. It will definitely brighten up your stone. I am going for something a little more modern, so stay tune for part 2!