Disclosure: This post is sponsored by JOANN Stores. All opinions and creative ideas are my own.
Every little corner of our house is slowly transforming to Christmas and I absolutely love it! I'm sure many of you are busy decorating for Christmas in your own homes this weekend and I wanted to pop in and share how I decorated our entry way for the holidays. I headed to JOANN Stores and stocked up on some fun new decor for this season and came up with this Scandinavian Inspired Christmas Entry Way that included a DIY Christmas artwork that I'll share soon!
Scandinavian Inspired Christmas Entry Way
I always like to keep this space super clean and fresh since it's the first space people see when they walk in! I don't like it very cluttered and that it how I kept it for Christmas this year too! The one thing I'm realizing more and more over the past few years is that less is more and you don't have to 'over decorate' your space to make it feel like home or make it feel 'decorated'.
DIY Christmas Wall Art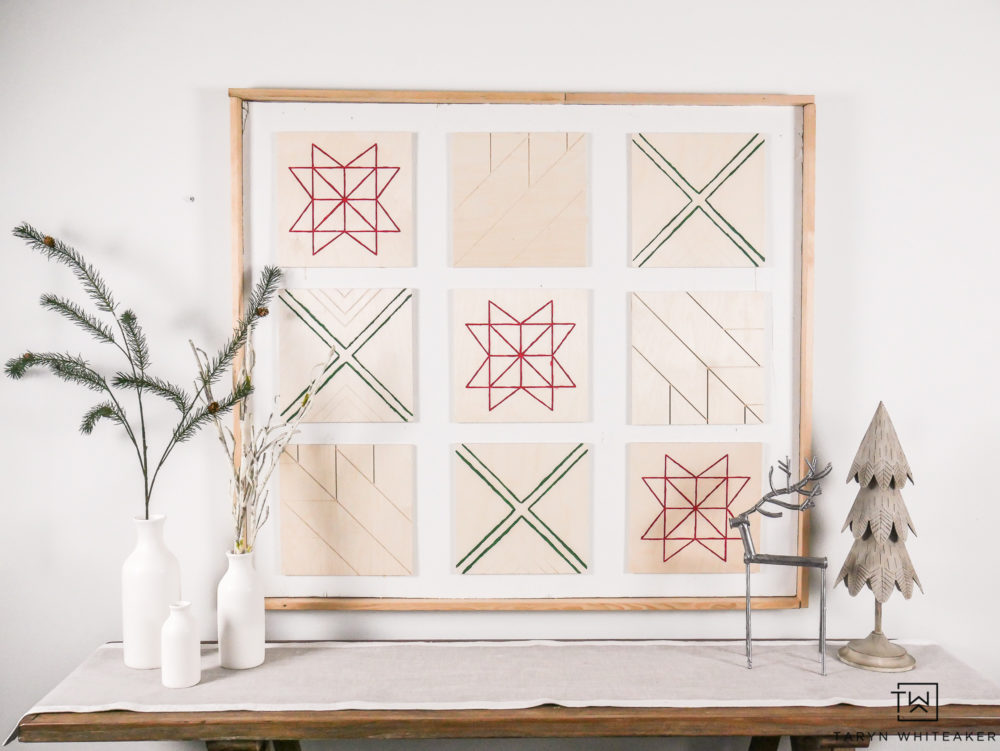 I took down the large mirrors that are normally in this space and created this Scandinavian Stye Christmas Artwork for this space! I found these basswood canvases by Walnut Hollow at JOANN Stores and I absolutely fell in love with them. They are pre-carved with different geometric patterns and I I thought the star shaped ones looked a lot like the Nordic Christmas decor I see around. I also picked out a few of the geometric ones to give it little bit more of a modern look. I'll be sharing the full tutorial with you guys soon!
Simplistic Christmas Decor
To accessorize the space, I added just a few pieces of simple Christmas decor to add some texture and dimension to the space but not take away from the artwork. I loved these sleek white ceramic vases, another piece I instantly fell in love with. I will use these year round! I filled them with a simple winter sprig and faux birch branches (also found at JOANN Stores).
Nordic Christmas Decor
I also found these cute Nordic Inspired Christmas Decor items at JOANN Stores. This little metal reindeer caught my eye because of the simple industrial lines and this metal tree for the same reason. All of their decor is so cute this year!
DIY Wood Christmas Sign
After I built the wood sign, I wanted the details in the wood to pop a little so I painted a few of them red and green using acrylic paint. I think the pop of color helps tie the whole look together.
Basket Filled With Christmas Pillows
Under the table I added this wicker basket and filled it with a few new Christmas pillows. I liked this combo of the traditional plaid pillow and the red and white Nordic pillow.
Christmas Entry Way
I can't wait to show you more Christmas decor around the house!
SHOP THIS LOOK:
WHITE CERAMIC VASES  | BlOOMING PINE BRANCH | METAL CHRISTMAS TREE |  METAL REINDEER | WOOD CANVASES | WICKER BASKET | RED & GREEN TARTAN PILLOW |  RED & WHITE NORDIC PILLOW