It's been a little while since I've shared a tablescape with you! Now that school is out, I'm feeling a new sense of creativity and productivity and it has felt so good. As the fresh summer air starts to roll in, I was inspired to work on some organic modern summer table decor. Whether you are ready to have a few guests over or just want to spruce up your normal family dinners, here are some ideas!
Organic Modern Table Decor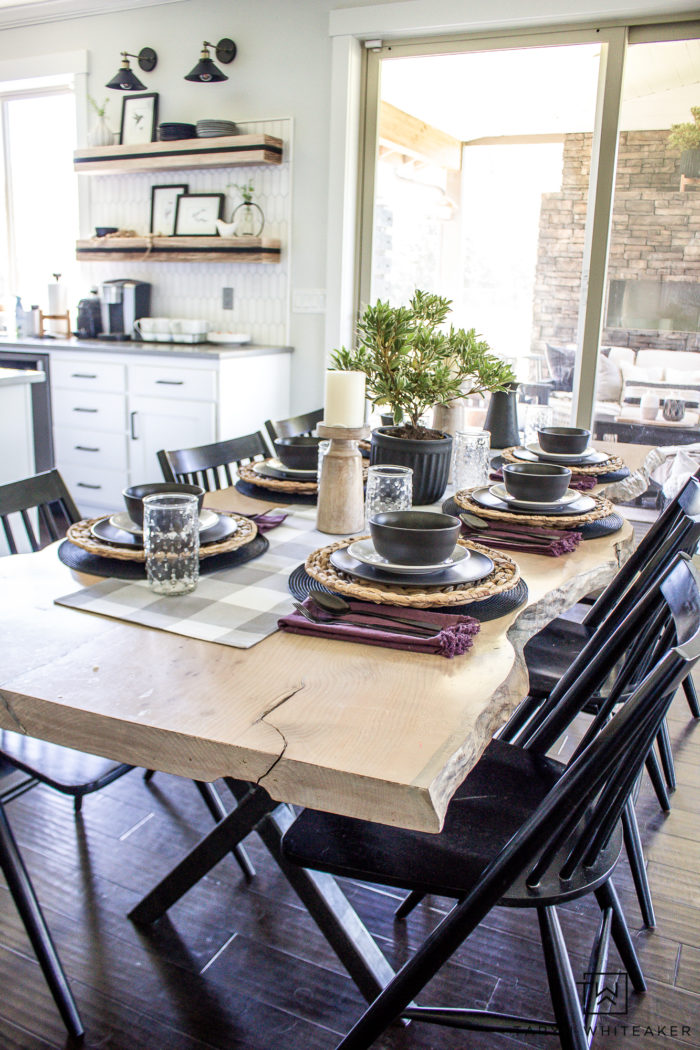 I have found myself really leaning towards the organic modern decor. I will always have my own personal style, but I have also always liked blending natural elements with more modern lines. I definitely want to include a little more of that style in the main living area of our home.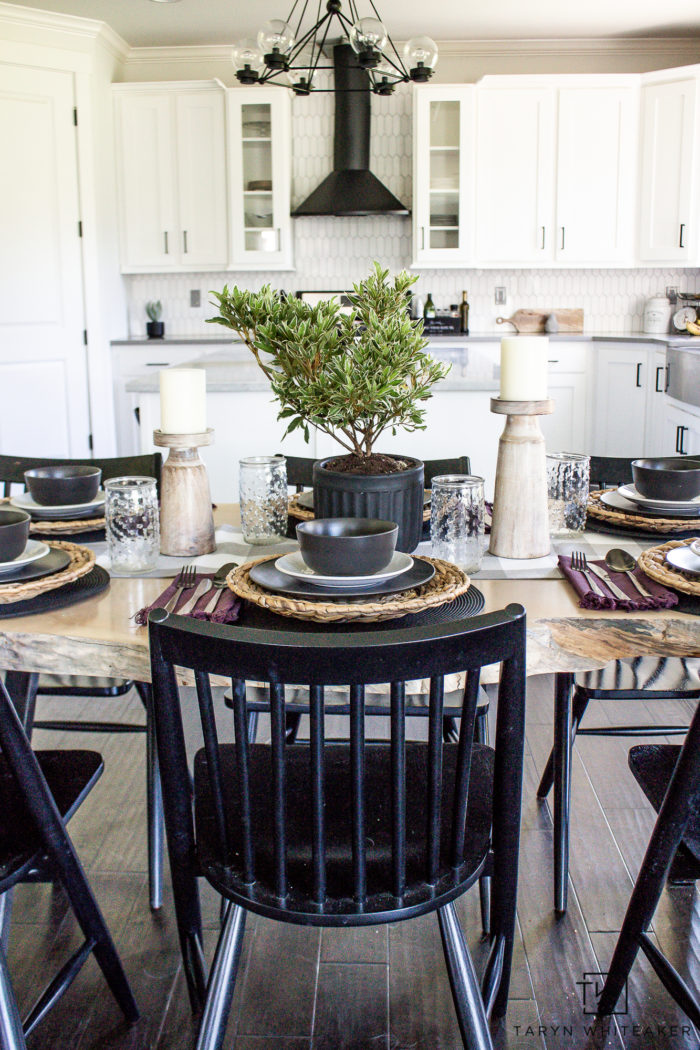 This table was all about my love for black accents also incorporating some fun elements to make it feel a little more like summer. A few pops of pattern and earthy colors.
Oh and notice something different? Our rug went away. Well actually I took it outside to hose off, one of the benefits of putting an indoor/outdoor rug in our kitchen is that when the kids spill on it, I can easily clean it off!

Mix and Match Dinnerware
One of my favorite ways to set a table is to mix and match dinnerware. Instead of using a 'set', slowly build your collection over time. I often grab inexpensive dinner plates or salad plates to add a contrast or a pop of pattern.
Add a colorful napkin! I don't use a lot of color in my designs but sometimes a nice earth tone napkin is the perfect pop of color.
Organic Centerpiece
I'm all about using what you have around the house to create a tablesacape. Sometimes that means bringing a plant in from outside! I got these new planters for our outdoor space . They were actually a natural concrete color and I painted them matte black for a contrast. I put a small shrub plant in them and liked how it created an organic look to the table.

Fresh greens always make a space feel brighter and welcoming. It's such an easy an inexpensive way to spruce up the table.
While not everything from this look is available online, here are some products you can get!
Shop This Post