This post is sponsored by hansgrohe, however, all thoughts and opinions expressed are my own.
It's time for a little peek into our master bathroom! We have been in this house for over four years and this is one of the rooms that I haven't shown on the blog before. Welcome to our master bathroom! It's a space we love and is a true extension of our master bedroom. In efforts to turn our master bedroom into the luxury retreat we've always dreamed of,  this week we made some new master bathroom shower updates using hansgrohe's PowderRain technology.
New Master Shower Heads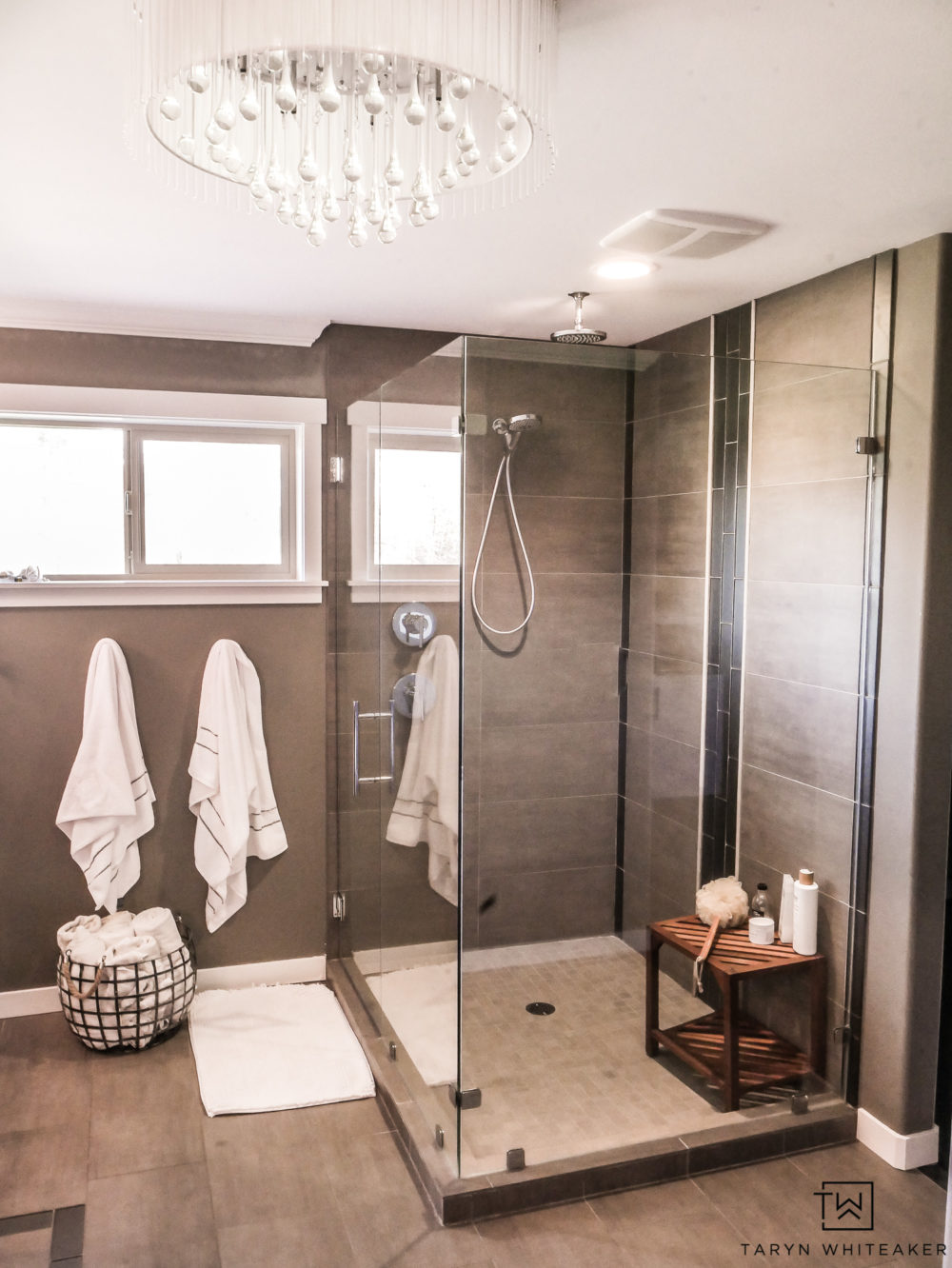 Welcome to our very gray chic master bathroom! The builder of our house designed our bathroom so I take zero credit for it. There are so many things I love about it, but like everything there are definitely some things I would change to make it a little more our own. But I'll get to that another day! Today we are talking specially about changing our your basic shower heads with hansgrohe shower heads using PowderRain technology.
hansgrohe PowderRain Shower Heads
Installing the shower heads was easier than I could have ever expected. You don't have to actually mess with the plumbing at all, you simple unscrew the old shower heads and install the new ones. The whole process for replacing both the new hand shower and the ceiling shower head took me about 30 minutes!
hansgrohe PowderRain Hand Shower
I replaced our basic rain shower head with this updated hand shower that has several different water options. You can remove it from the hook for easier use and access to the "select" button that allows you to circle through your shower options. The hansgrohe PowderRain technology contains gentle, microfine droplets of water that create a spa like shower experience. The micro-droplets cover a much wider area of the body, making it easier to rinse out shampoo. They also create a much quiet shower experience.  
Umm yes please! With three kids and crazy school and sports schedules, my showers are not exactly spa like with someone asking me a question every 30 seconds, so this just took it up a notch! By pushing the button, I now have this awesome tornado effect.
With both the hand shower and the ceiling shower head on, you can close your eyes and feel like you are under a waterfall. Until one of my kids finds me and starts asking questions. I savor those days when I get to take my full 20 minute showers and enjoy every water droplet :)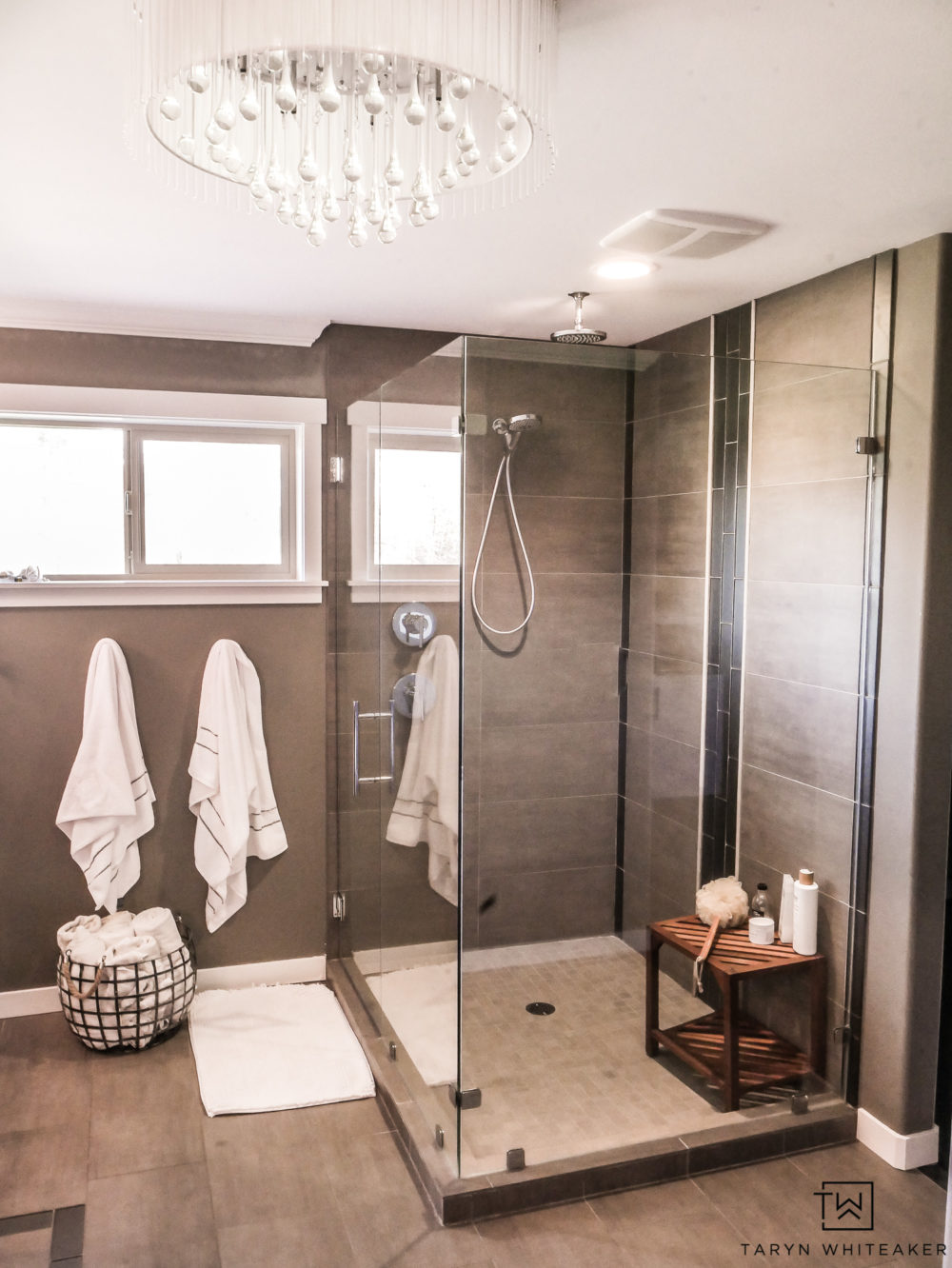 To learn more about the Hansgrohe PowderRain Technology and how to easily upgrade your own faucets, click here!
Pin For Later!