Did you bust out any fall decor this weekend? I will admit, I started to slowwwwly add a few things around the house and decorated my favorite shelves in the kitchen with a little fall decor! Last week I talked about my method to decorating for fall by keeping it simple and adding textures. This week I want to share with you some of my favorite neutral fall decor finds.
This marks week two of our Seasonal Design series with a few of my designer friends (see below). Last week we talked about textiles, and this week it's all about decor items. So be sure to scroll to the bottom to see them all!
Neutral Fall Decor Finds
These are all simple items and can blend right in with your decor but also add a little texture and warmth to your space. And best of all, they are super budget friendly!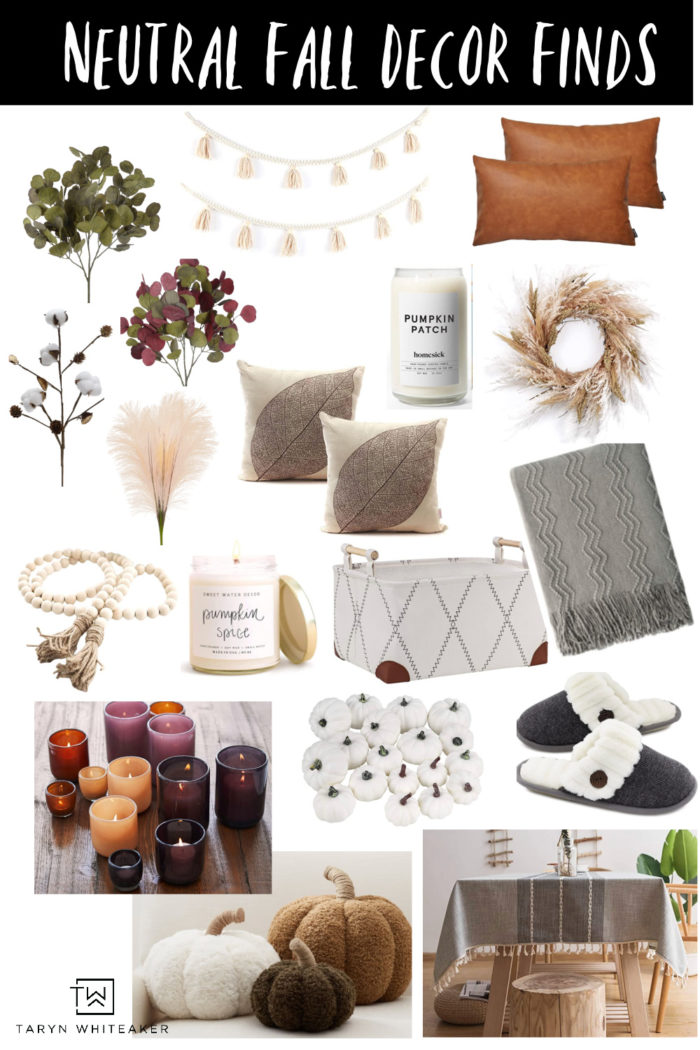 Budget Friendly Shopping Guide
More Fall Decor Ideas