I've been on a mission to complete our half-bath with some bathroom printable wall art, and I'm just about there! I was actually going to reveal it today, but I chickened out and decided I need to reevaluate. Viewing the room in photos put it in a new perspective. So I'm on the fence right now, mainly because I'm just SO indecisive :)
Anyway, today, I'm going to share one of my final projects with all of you and get excited because I'm sharing the FREE BATHROOM PRINTABLE WALL ART  so you can put it in your home too :)
free bathroom printable wall art – the vintage modern look
I've been going with a vintage modern look and I needed just one more picture to fill some wall space so I created this graphic and built a frame to go with!
free bathroom printable wall art – canvas paper by Silhouette
I printed it on Canvas Paper by Silhouette. Oh my word I'm obsessed. Even if you don't have a Silhouette you can still use it, I just fed it through my printer and I LOVE how it turned out! I think I might be using it a lot more often!
I framed the print with a black mat and then built my own frame for it. You can find a tutorial here.
And look how nicely it goes with my new DIY Rustic Shelves! Ohhh I can't wait for this space to be done! You'll have to visit the blog soon for a reveal!
Now it's your turn to have some fun printing and framing your own bathroom wall art!
Here is the 'wash' graphic in a few different colors for you. Enjoy!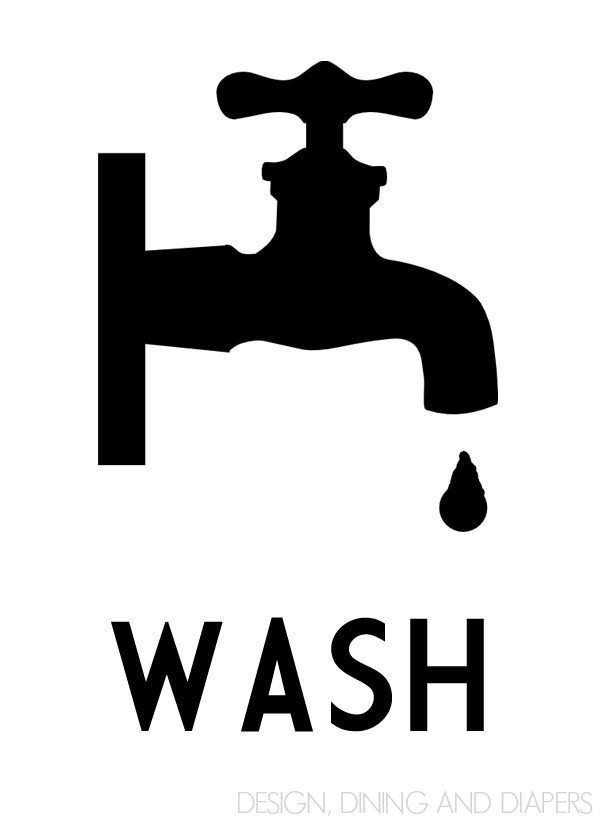 I originally shared this post on The 36th Avenue.