Hey Friends! I wanted to pop in and share a few easy Easter Crafts I've done over the years that you can do with your family this week! Most of the supplies are all available online, things you probably already have or can also do a curb side pick up at the craft store. We have been fun celebrating the holiday over here, it's given the kids and us something to look forward to!
Easy Easter Crafts
Pink and Green Easter Table Decor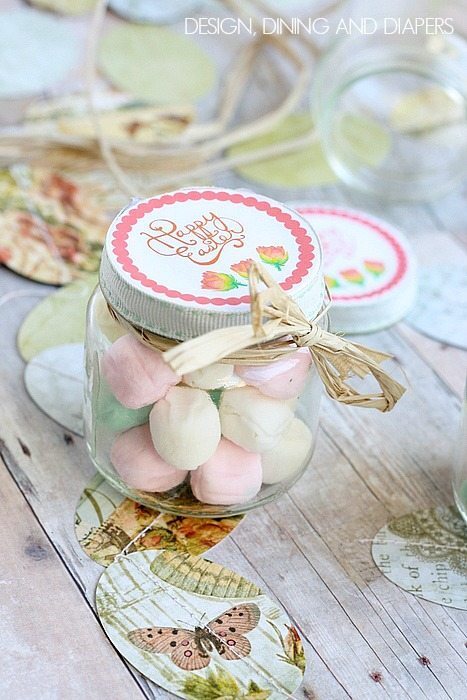 Easter Favors Made From Baby Food Jars
Easter Egg Cupcakes With Surprise Inside!
Black and White Easter Printable
Hope you all find a little time to try one of these projects while you are at home!
More brand new Easter Ideas coming this week!