I'm continuing my 1st Blogiversary Celebration Week and wanted to give you a quick rundown on what's gone on around here in the past year. I'm shocked and humbled by some of the numbers below. I've learned so much and this has been such an amazing journey.
Since most of you haven't been around the whole year I thought I'd share my Top 10 Most Viewed Projects and Top 10 Most Viewed Recipes, in case you missed any of them :)
1. Baby E's Bird Inspired Nursery with 26,500 views
2. Tea Stained Coffee Filter Wreath with 14, 218 views
3. Tag Blanket Tutorial with 12,849 views
 4. Shabby Chic 1st Birthday Party
5. Pretty 'n' Pink Tutu Tutorial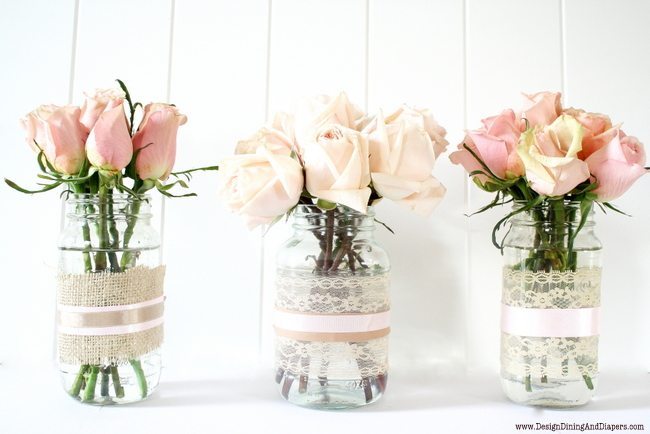 6. Recycled Jars into Decorative Vases
7. Board and Batten Tutorial
8. Hand Painted Burlap Pillows
9. Baby Ruffle Skirt and Headband
10. Budget Front Porch Makeover
2. Gluten-Free Chocolate Crumble Bars
4. Chocolate Chunk Cream Cheese Coffee Cake
6. Gluten-Free Red Velvet Mini Cupcakes
7. Gluten-Free Peppermint Chocolate Sandwiches 
8. Gluten-Free Frosted Ginger Cookies
9. Gluten-Free Pumpkin Harvest Cupcakes
10. Gluten-Free Red Velvet Cake
What is your favorite?
And lastly, I want to give a huge shout-out to my top 10 referrers over the last year. By hosting great link parties and being so kind to feature my work, these sites helped make these projects so popular!
3. Tip Junkie