Disclosure: This post is sponsored by Procter & Gamble.
I love fall, it's my favorite season and you all know I love decorating for it! I decided to add a few little touches to our guest bathroom upstairs. With the bold black and white theme going on in there already, I thought it was the perfect place for some pumpkins and copper accents. I want to show you how seasonal decor doesn't have to be completely cheesy, but can also be minimalistic. So I headed to Big Lots for alllll the necessities to spruce up our guest bathroom for the fall. From towels to TP and some modern fall bathroom decor ideas!
How Do I Decorate My Bathroom For Fall?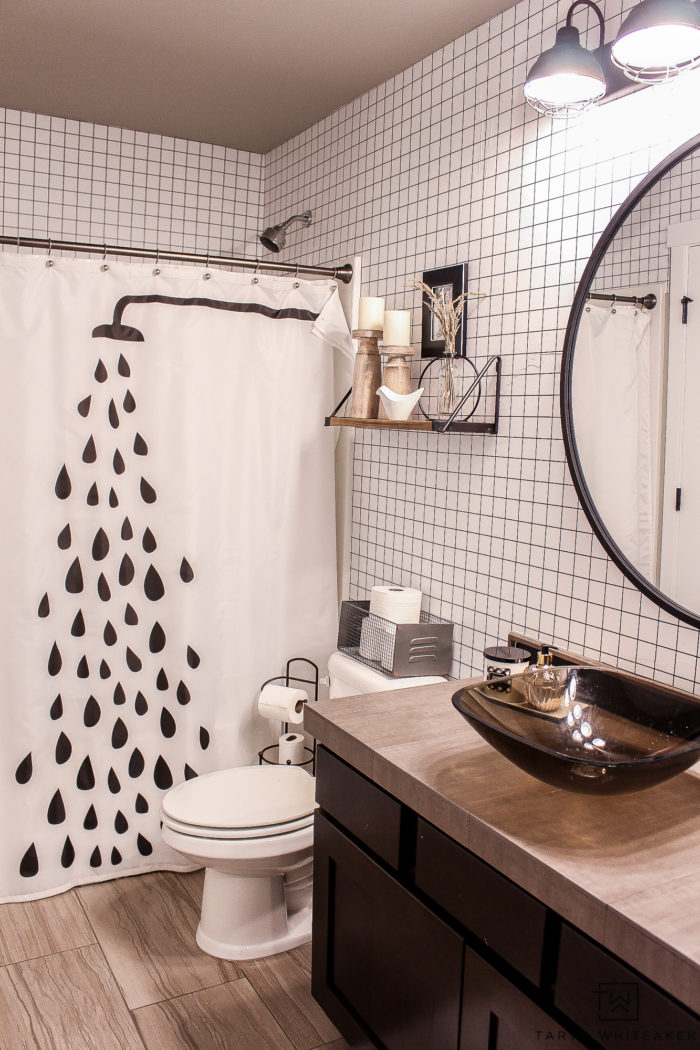 There are so many great ways to add little bits of fall decor to your bathroom without it being overwhelming. Today I'm going to show you how to add a few pieces of modern fall decor to your bathroom.
I haven't made any changes in here since the original reveal, so it was fun 'play' a little bit in here. I restyled the shelves with bits of fall decor and added a few candles and modern pumpkins.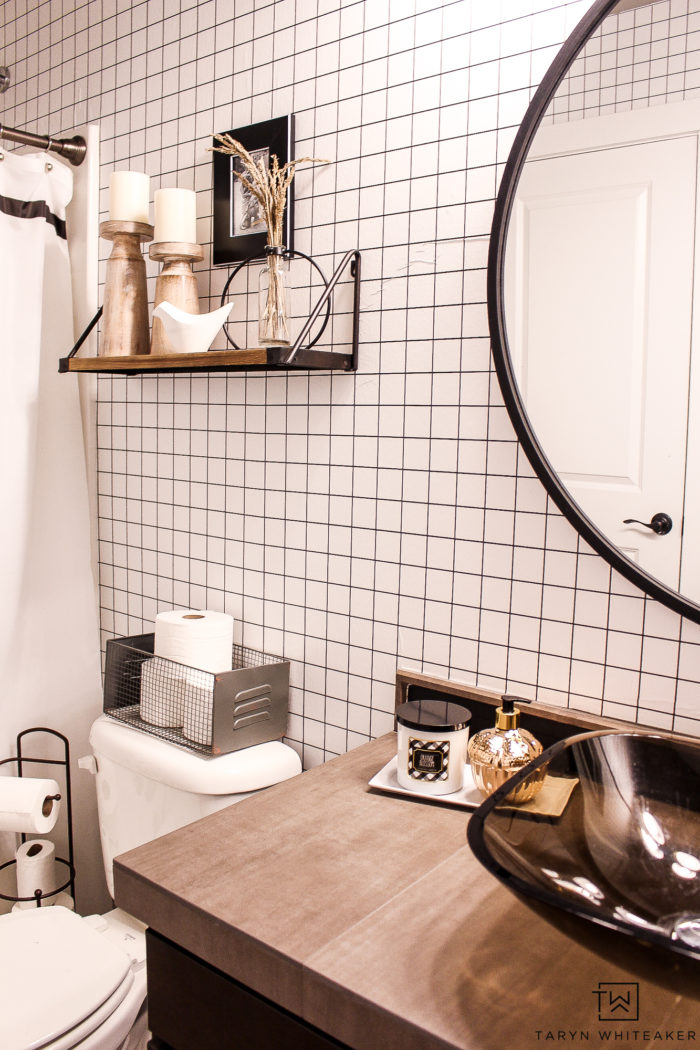 I kept the neutral palette in here and focused on fall textures and pops of metallics. I found SO many cute items at Big Lots I was so impressed! Keep scrolling for a closer look at all the details.
Stock Up On Charmin And Bounty
When you are giving your bathroom a little refresh, it never hurts to stock up on the necessities. We are big Charmin users around here. In fact I think it's the only brand we have purchased for the past 11 years!
I like to keep our bathrooms fully stocked with TP, I mean it's that worst when you are at someones house and run out!
I keep a cute little container on the back of the toilet with extra rolls. It makes for a fun piece of decor but is also functional!
Cute Toilet Paper Storage In Bathroom
And because I don't like to see a empty basket up here, it's always full :)
Fall Bathroom Accessories
Now let's take a closer look at this adorable fall decor! I took a trip to Big Lots and was so surprised by all the adorable seasonal decor they have out right now. I couldn't believe all of the fun pieces I found for super reasonable.
You all know my style, black and white with pops of wood and texture. And I found exactly what I was looking for.
I loved this industrial vase. It can work with many different styles, from farmhouse, to modern or boho. I added some dried grasses from the yard for a little fall touch.
I loved the modern lines on these candle holders and the varying heights are perfect for vignette styling. I knew they were coming home with me the second I saw them. And this cute little bird. So fun.
Black and White Fall Decor
I couldn't resist this black and white buffalo check candle and the copper acorn soap dispenser. Little touches of fall but still keeping it classy.
On the other side of the sink, I added fresh white towels and a wooden pumpkin.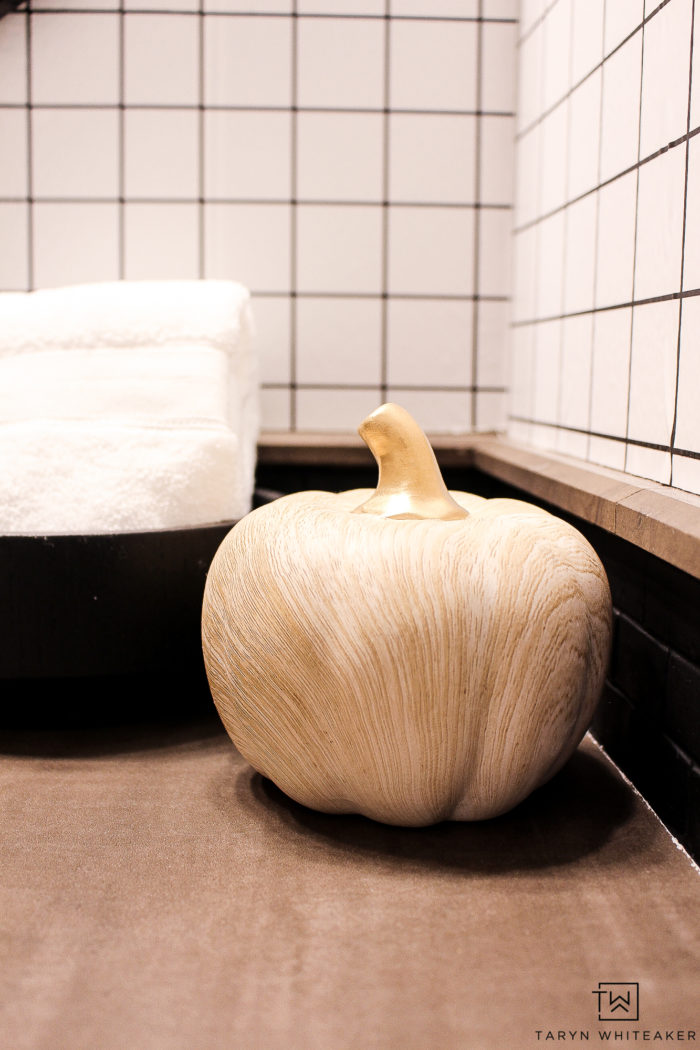 Look at that pretty wood grain!
Nice to have this bathroom feel fresh again and loving the fall look in here.
Look for products like Bounty and Charmin and tons of fall decor at your local Big Lots!
For more information and to find a local Big Lots near you, check out www.Biglots.com