I can't go through the holidays without sharing a DESSERT! Because that's what the holidays are all about, right? I'm kidding, but they are a huge part of holiday gatherings. Since we are all gluten free over here, we are often limited with desserts we can eat, especially at holiday parties. I know we are not alone in this matter, so I decided to share all my favorite gluten free desserts with you that you can buy in a store and create your own gluten free dessert charcuterie board to bring to your next party!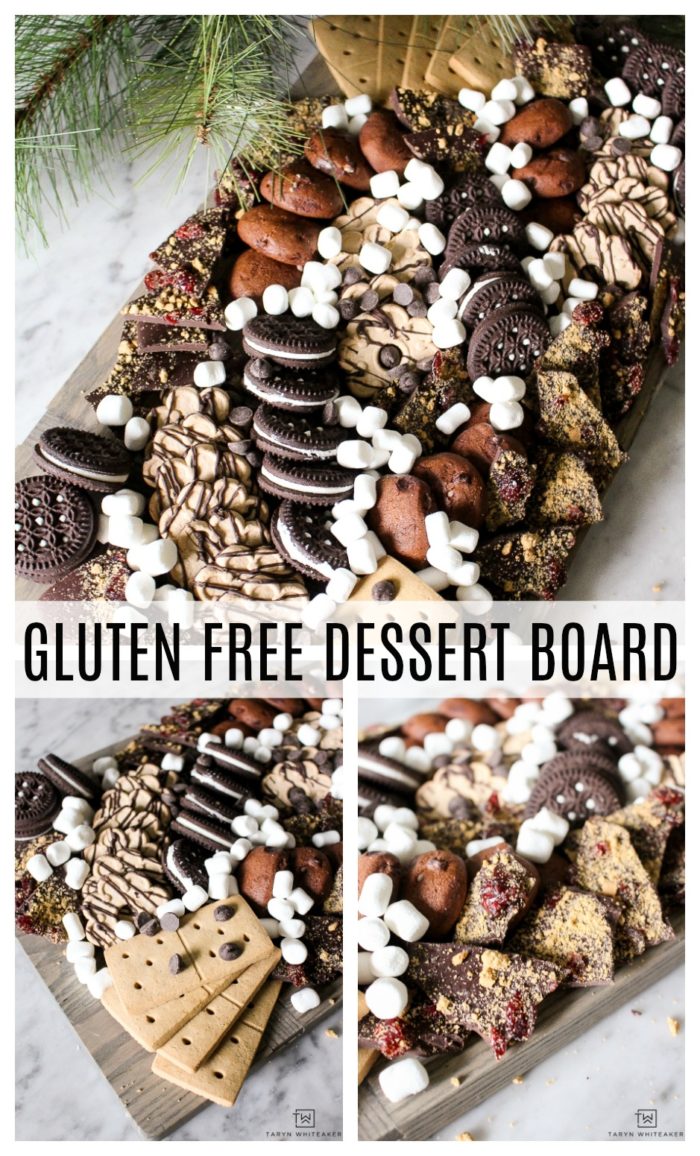 Gluten Free Dessert Charcuterie Board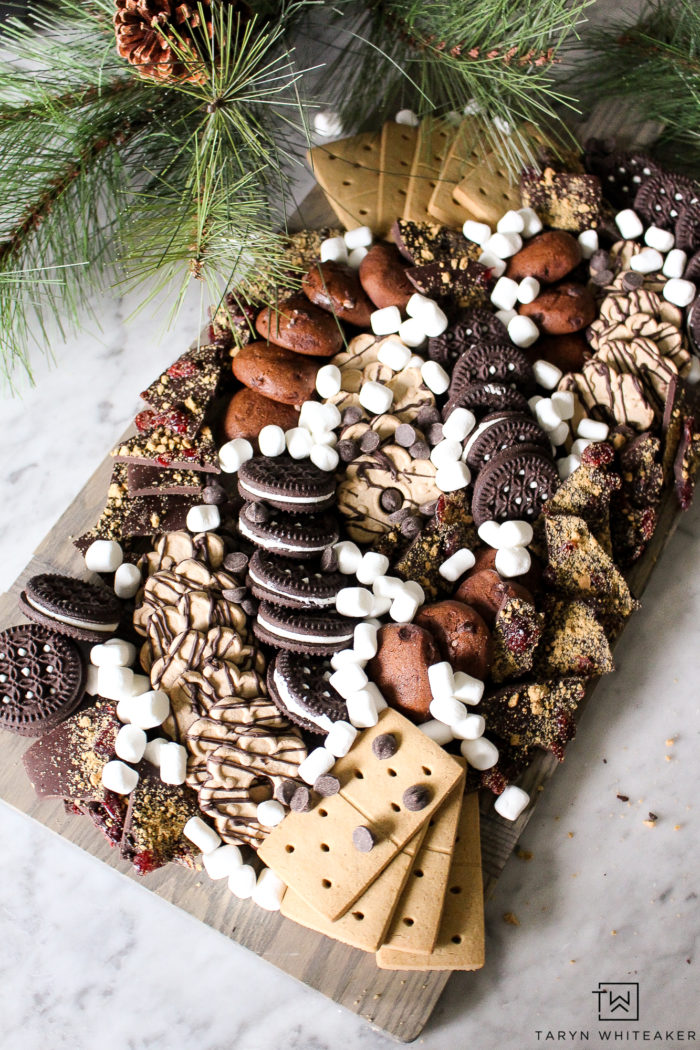 The Best Gluten Free Desserts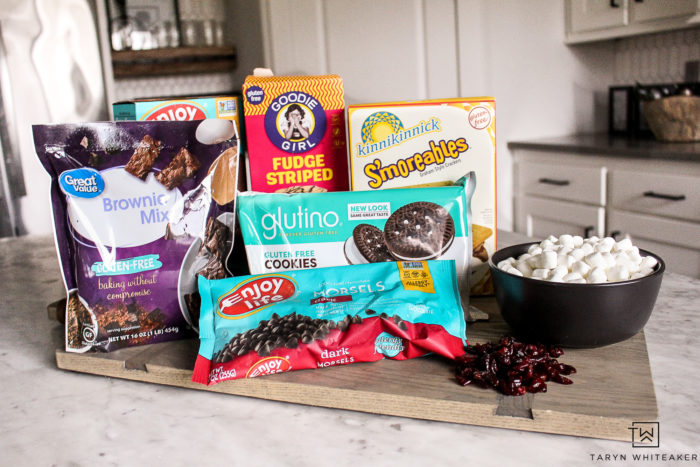 Note: All of the prices are a lot better in stores than online! I buy most of my GF Products at Walmart!
You can read more of my favorite gluten free products here!
Tips For Creating A Charcuterie Board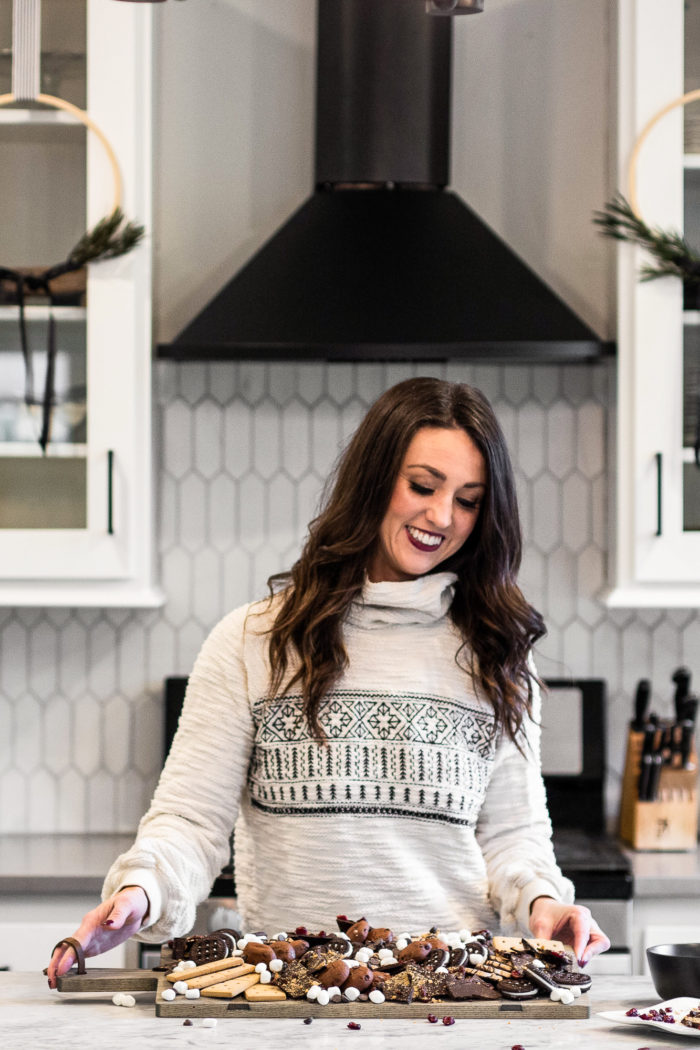 I wanted to share with you some of my tips for creating the super trendy charcuterie board! I am creating a yummy gluten free charcuterie board for you today but you can apply these steps to any board!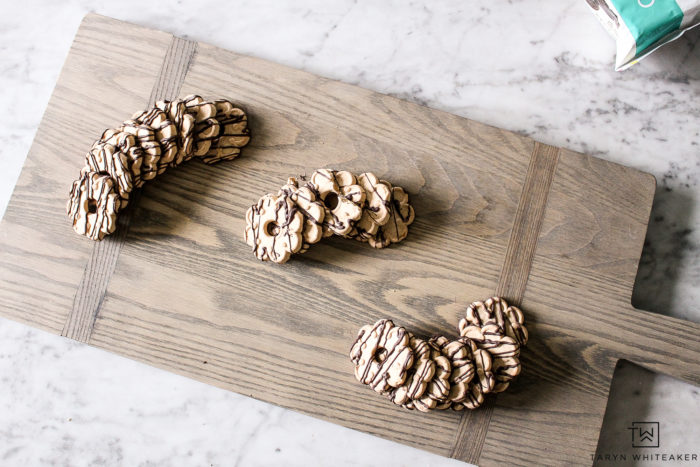 I alway start with my largest item first. I spread them out at three different places to start my spread.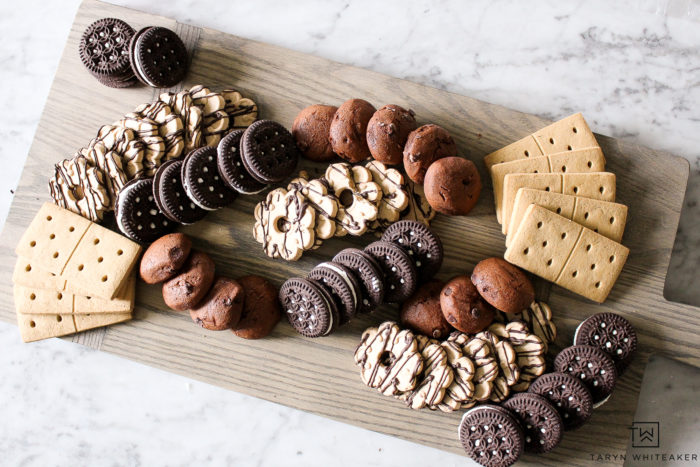 2. Add in other larger items, creating separate piles around the board.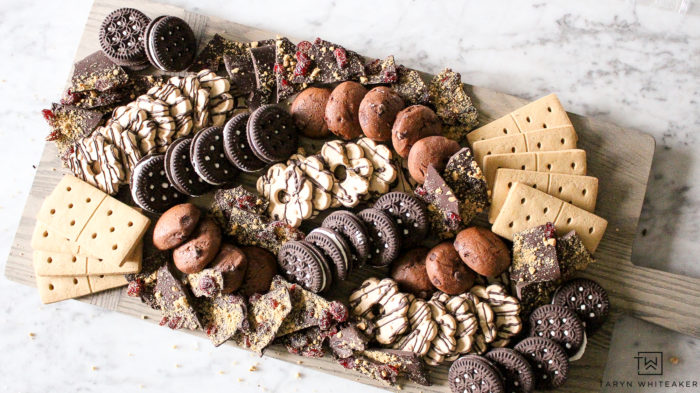 3. Add in smaller items that to fill the empty space. In this case I added my homemade dark chocolate bark (I'll be sharing the recipe soon!). I tucked pieces around the larger ones to make a fuller board.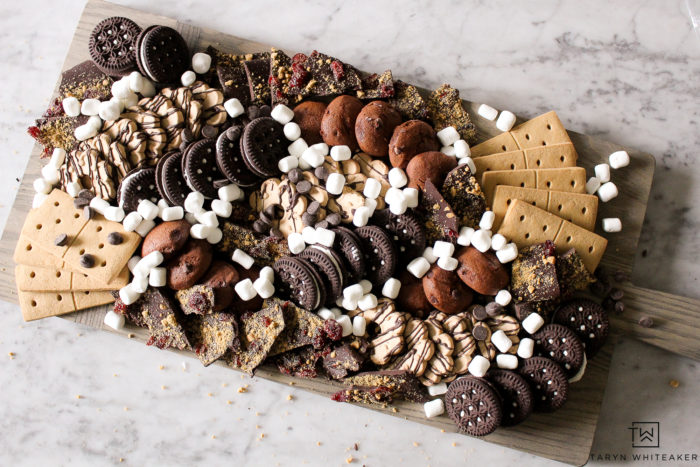 4. Top it off with sprinkling a smaller item on top to add some texture. I this case I added mini marshmallows and chocolate chips!
Gluten Free Dessert Board
Soooo delicious! These graham cracker are a little more cookie like than flakey but they are so good.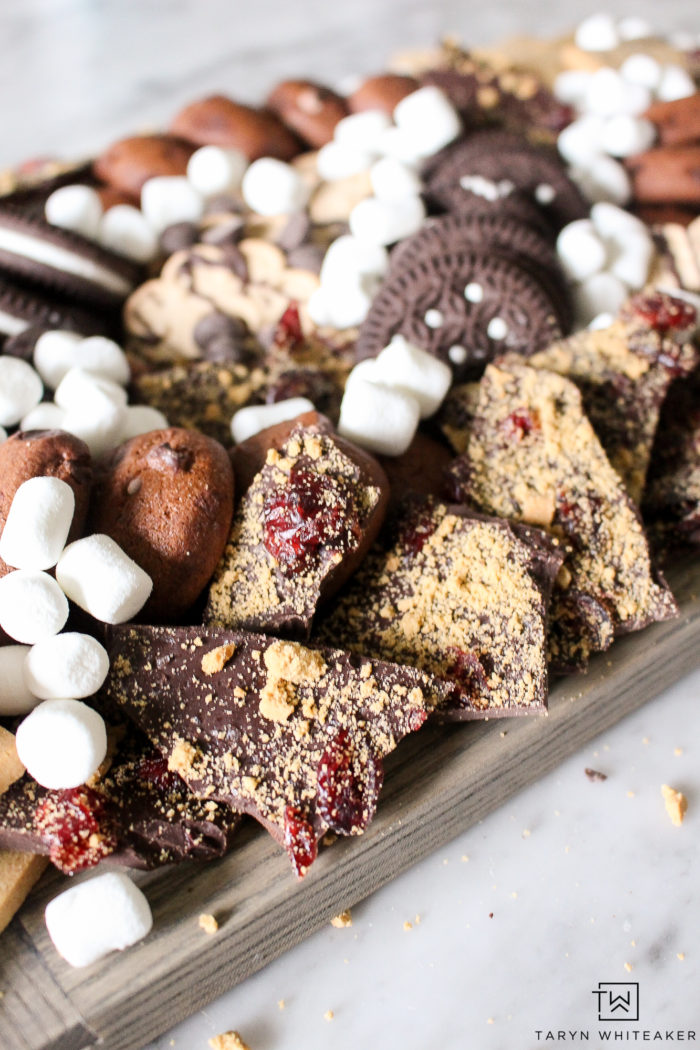 You could also add some chocolate or caramel sauce on the side for dipping!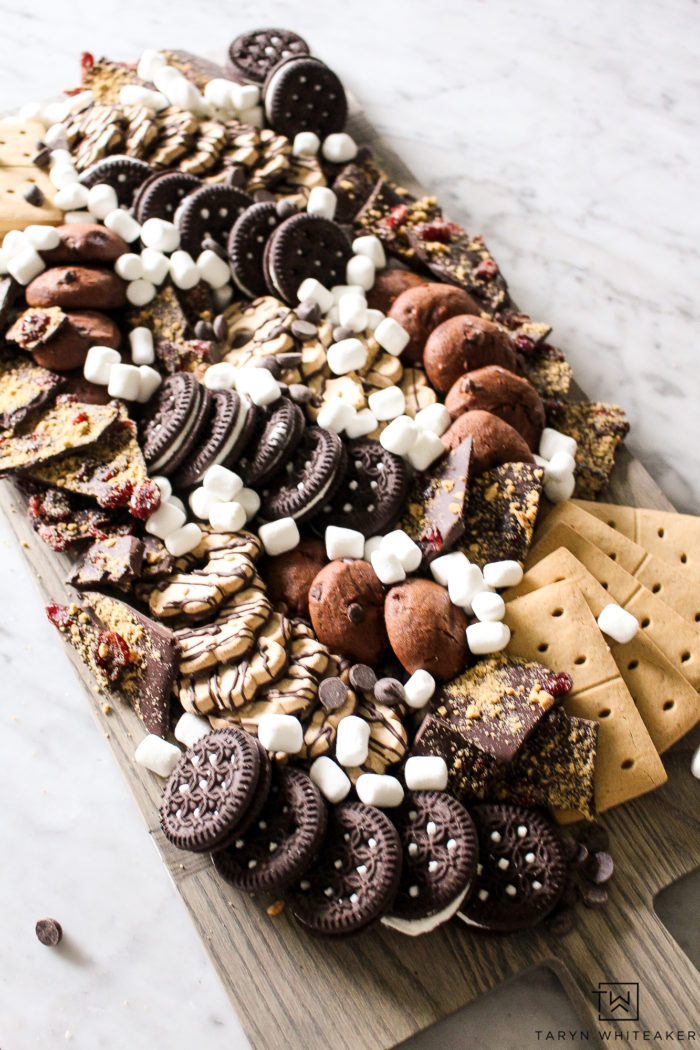 People love picking at food, especially at dessert stations! Makes it feel like you aren't eating as much :)
Below are lots of more charcuterie board ideas for you! Take a peek!
More Charcuterie Board Inspiration

Christmas Dessert from Happy Happy Nester // Red & Green Christmas Charcuterie Board from The DIY Mommy // Cookie Chocolate Dessert Charcuterie Board from Inspiration for Moms // Sweet and Savory Charcuterie Board from The Handmade Home

Christmas Cookie Dessert Board from Modern Glam // Gluten Free Dessert Charcuterie Board from Taryn Whiteaker // Charcuterie Board for the Holidays from Twelve on Main // Hot Chocolate Dessert Board from Jenna Kate at Home

Hot Cocoa Charcuterie Board from Hallstrom Home // Kid Friendly Charcuterie Board from She Gave It A Go // Classic Charcuterie Board from The Happy Housie // Holiday Charcuterie Board from Jennifer Maune